You know how the story goes: the quarter's going great, but suddenly sales start going down. Your revenue is not meeting expectations and your social media are getting one piece of negative feedback after another. Now is the time to ask yourself: Why is this happening? Disengaged and disinterested customers is often the answer. How can you turn it around?
Let's find out.
What is Customer Engagement?
It's no longer enough to have fun branding or an excellent product. Nowadays, customers are also buying experience. Your success rests on offering the complete package: Price - Quality - Experience.
Customer engagement is the essence of fantastic customer experience. Customers expect relevant, personalized, and interactive content. Add a mix of around-the-clock support and bingo; you're ready for a modern-day consumer.
"Customer Engagement is the emotional connection between a customer and a brand. Highly engaged customers buy more, promote more, and demonstrate more loyalty." (clarabridge.com)
Emotions play a large role in consumers' buying habits. Research shows that 86% of buyers are willing to pay more for a great customer experience.
It is not only about attracting new customers. Consistent customer engagement increases retention and strengthens the relationship with existing users. A quick look at the success rate shows that it is 60-70%. Contrary to this, the success rate for a new customer is only 5-20%.
How to Engage Customers
Customer engagement has many forms. It can be a click on a social media update, a retweet, opening an email or putting items in a cart. Here are seven simple tips designed to make it happen.
1. Create a Customer Journey Road Map
In order to be able to engage customers, you need to know what steps they take before making a purchase. You can look at these steps as touchpoints in your sales funnel.
A road map is a visual plan that helps you understand how leads turn into paying customers. It can function as a guide or a source of information that best outlines the B2C or B2B relationship.
Post-it notes, Excel spreadsheets, infographics, or free online templates are all acceptable forms for making road maps.
A road map can be as simple as writing down each funnel step on a piece of paper. The more complex and segmented your customers' journey is, the fancier your road map will end up looking.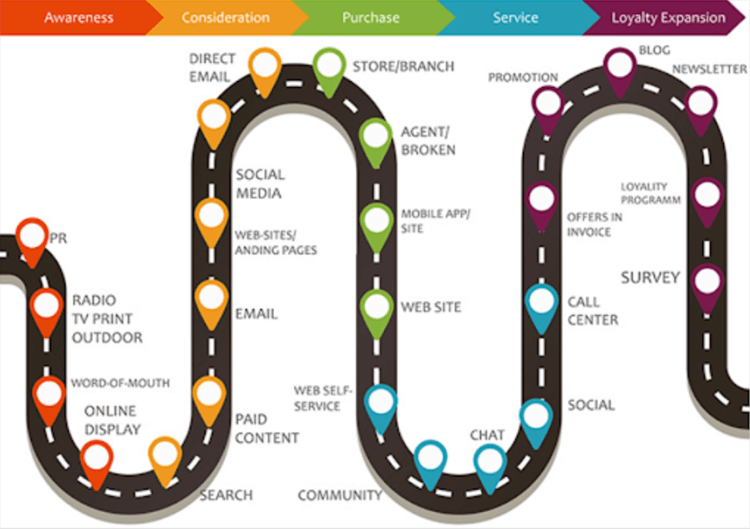 2. Plan a Customer Focused Strategy
Customer engagement is not only for marketing or sales teams to worry about. All areas of business play a crucial part in engaging customers. Customer service being the most important one, yet still frequently overlooked.
Customer service teams need to show customers that you care. Research suggests that 73% of consumers base their brand loyalty on friendly service. So providing the right technology and training to customer service teams is critical.
Segmentation of customers is an excellent analytical practice for better insight into what kind of people paying customers tend to be and what issues each group faces. Create a customer persona based on their demographic, geographical, psychographic, and behavioral information.
Browsing through your segmentation lists, you can find customers that have not been active for some time. Send them a "Thank you for your loyalty" email and include a short online survey.
A short online survey is a great way to motivate customers to share their thoughts and opinions. According to SurveyMonkey, it is a preferable choice for over 91% of respondents.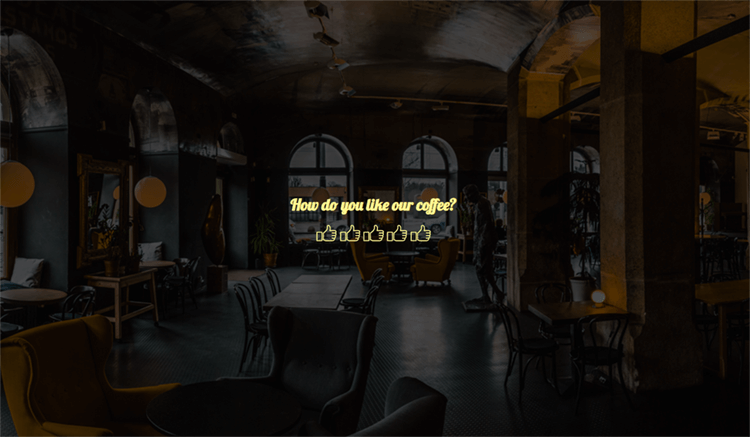 Software like Buzzsumo are useful tools when searching for survey content ideas.
How to conduct a clear and concise customer satisfaction survey is an important part, but let's not forget the frequency and time when published. For best results, post surveys at optimal times when your audience is active.
It doesn't always turn a prospect into an active user, but a free trial offer is a capable strategy of adding a personal touch. During a free trial, you can get to know your potential client by offering support and find out at the onset of your interaction what their requirements are.
Developing a customer-centric strategy is about the long-term effects it can have on your business, so careful planning is crucial.
3. Be Reachable & Responsive EVERYWHERE
With the rapid expansion of devices and platforms, customers are no longer limited to just one or two channels to get in touch with companies. Keeping all your support channels under one roof opens the door for faster and more personalized responses.
Your support team needs to have the right tools and systems in place in order to provide a seamless customer experience. Needless to say, this also leads to an increase in your response rate, productivity, and time management.
An omni-channel help desk software, with a built-in CRM, offers all channels' integration into one single company inbox. Agents don't have to switch between individual channels to sufficiently service customers.
During any communication with the customer, your service teams will be able to access and view any important information from a customer profile in real-time. Nothing impresses customers more than an agent who can address them by name or advise them based on their past interactions.
When dealing with an overload of emails, chats, calls, or any other communication form, a significant percentage get lost, unanswered, or abandoned. Research done by SuperOffice reveals that 62% of companies ignore or do not respond to emails.
Not only that, but the average time to respond to service requests is 12 hours and 10 minutes. The methodical approach, organizing and distributing queries to correct team members, can swiftly reduce response time.
Good omni-channel software supports cross-departmental collaboration. All teams can benefit from a substantial knowledge base and easy access to information.
4. Personalize Your Content
When it comes to engagement, personalization takes center stage. Every day, customers go through numerous shopping options. What determines buyers' decisions when choosing a brand is the level of personal touch. It changes the relationship from just commercial trade to a more individual one.
"Personalization has been deemed as one of the most important tools for data-driven marketing, according to more than 70% of 220 marketing experts surveyed by Ascend2 ." (trendlineinteractive.com)
Personalization takes many forms. According to McKinsey's study, the most appealing type of personalized content for the US and UK are relevant products, followed by price and recommendations.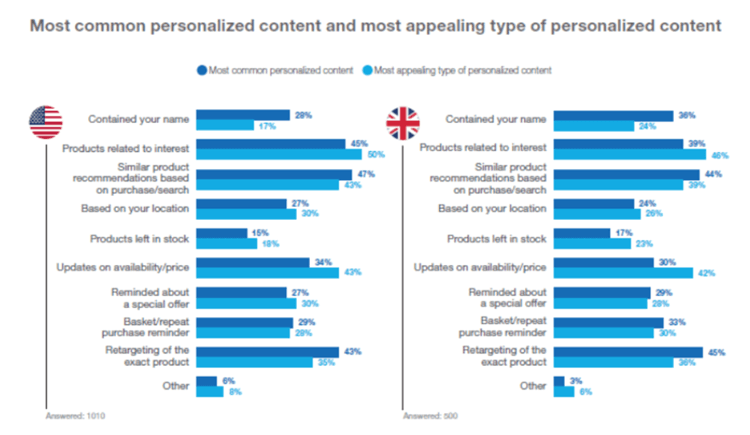 Looking at this statistic as a template shows the incline towards In-Product messaging style of engagement.
Consumers are creatures of habit. Recurrent behavior provides opportunities for a more personalized approach.
For example, if a buyer often purchases the same product, offer them a limited deal at a lower cost. Or promote a product that they are not familiar with but appeals to their preferences. According to research, 49% of buyers made a purchase after receiving a more personalized customer experience.
Fitness, nutrition, and supplement brand V Shred invite their visitors to take a free quiz to find the most suitable diet and training. The quiz is based on various metrics, starting with gender and continuing with age, height, weight, activity level, and the desired body shape.
After completing the quiz, participants are directed to a customized video that recommends appropriate nutritional program and fitness goals based on their answers.
To create a community of dedicated followers, create a fan page. Most excited and engaged customers will jump on a chance to speak about, share, and promote their favorite brand on social media. To top it all off, they can directly add to personalized content they want to see.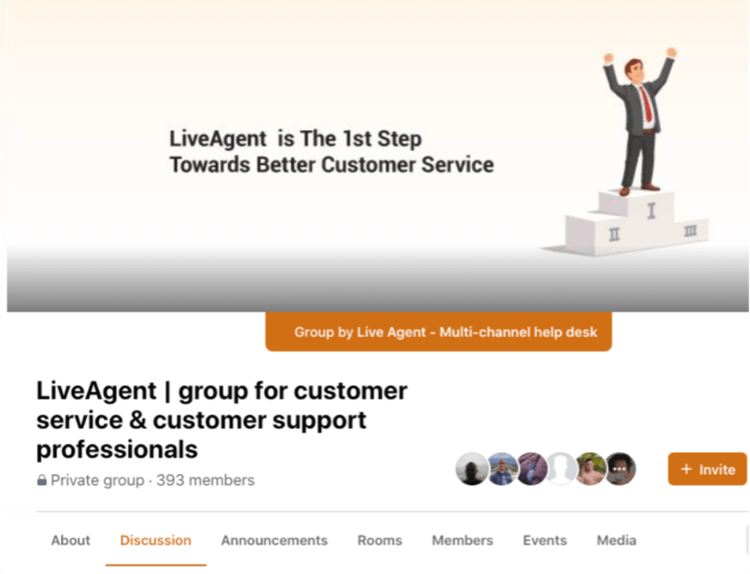 Customers love companies that offer a more personalized level of service and will happily act as brand ambassadors.
5. Engage Your Social Media Platforms
Social media platforms are one of the most popular online forms of recreation. 3.6 billion people worldwide are social media users in 2020. Forecast increases this number to 4.41 billion by 2025.
Building a brand through social media is one of the fastest ways of promotion. 31% of younger age demographic discover and 50% research products via social networks.
Social media's real power is its influence, and many companies do not take advantage of its benefits.
They attract a modern audience that wants to interact with other users and have a hand in content creation.
Take, for example, Odeon cinema's member's programme, where subscribers can vote online each week for a movie of their choice. In the end, Odeon will screen the winning pick throughout one week.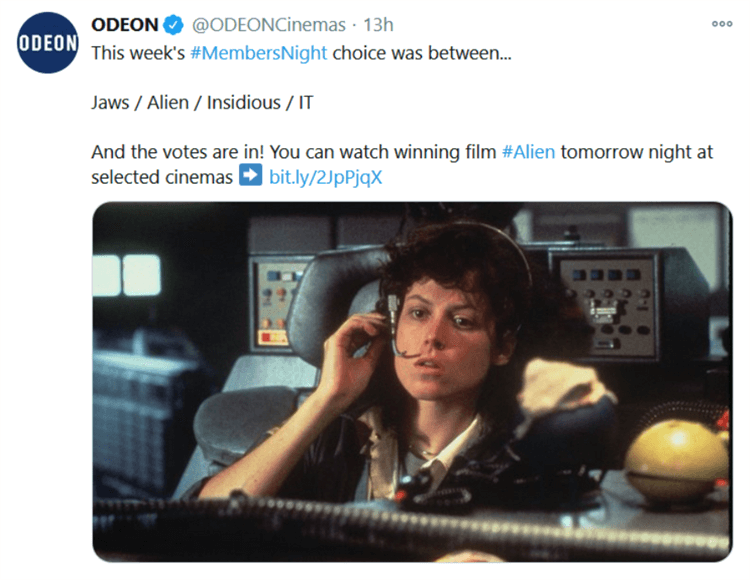 Other users might prefer brands that are involved in some social awareness initiatives. It humanizes the brand and allows personal participation. For example, Decathlon's UK branch participated in a World Clean Up Day and promoted it on their online platforms. Customers could sign up and come directly face to face with the members of the UK team.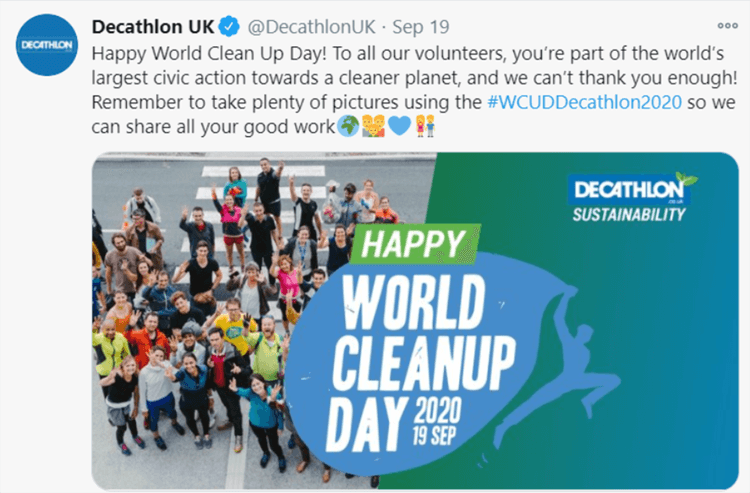 Regular social posts keep followers informed on the latest news and announcements every time they log in. It fuels the faithful interest in the brand.
6. Encourage Feedback
Whether positive or negative, feedback can mean a turn around for the company. If given a chance, customers will let you know any of their concerns, complaints, praise, or compliments.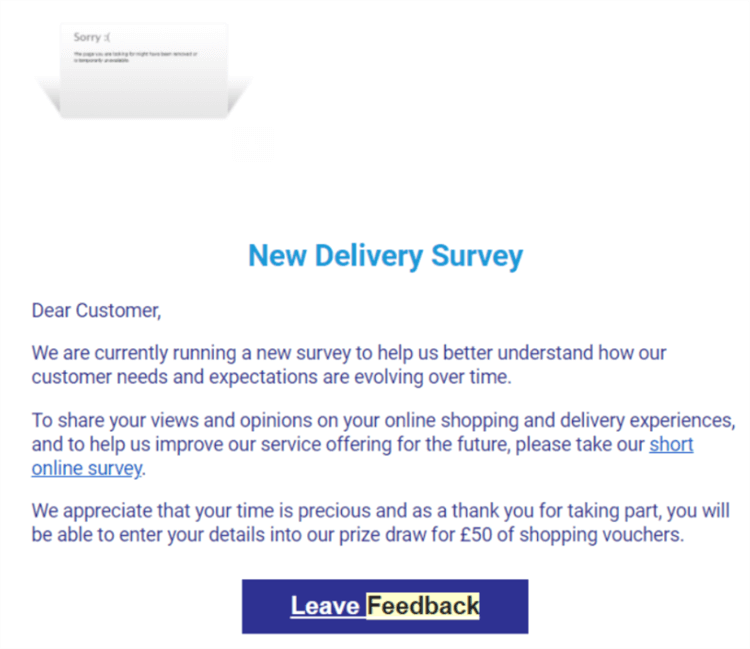 Feedback helps to illustrate a bigger picture of all the issues facing the company. Combined with analytical data, it allows companies to recognize problems in their client base and rectify them.
Customer satisfaction surveys are an effective way of collecting valuable feedback, which can prove difficult due to several factors.
Surveys should generally be short and easy to read and understand.
It should be easy to access. Optimize your survey so it will be accessible for mobile users.
Create compelling and personalized surveys
Follow up with participants.
Active promotion and sharing the improvements based on the customers' suggestions will show a high level of care and interest in what your client base has to say. Customers' opinions change, so it is crucial to track these changes to stay in the loop.
7. Reward Engagement
Introduce a loyalty reward program. No matter how dependable and committed customers are, even the smallest recognition is a sure way to boost retention. They might recommend your brand in their social circle, which can increase conversion.
Such as, for instance, internet-based retailer Shop4world and their Reward points system. For every purchase, the customer gets back 2.5% of the product price in Reward Points. After creating an account, these points can be turned into money-off vouchers and redeemed upon purchasing. During promotional campaigns, customers can earn a bonus amount of up to 100%.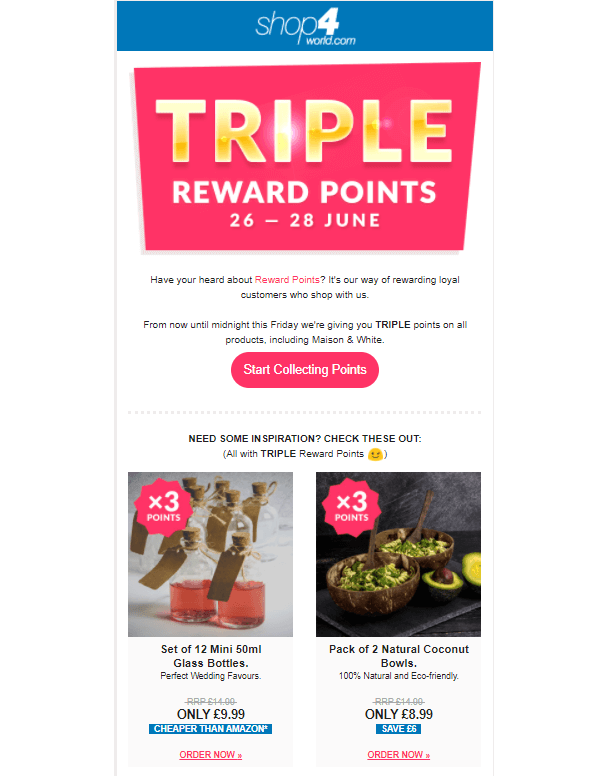 Remember: Always follow up on any promotional promises. Doing the opposite can have a disastrous effect on customers and businesses alike.
Conclusion
Staying in touch and keeping customers satisfied is an ongoing but ultimately rewarding process. It is an investment worth spending time on. No business transaction can happen without the buyer's interest and intent. Careful planning and catchy campaigns can defy your brand for a legion of consumers, but a well-nurtured relationship can encourage a bond worth every penny.
Author
Oliver Stasinszky is a copywriter at LiveAgent, with a background in E-commerce and Customer Service. Passionate about writing, reading, and learning how to play any musical instrument he comes across.