Surveys continue to play a significant role in understanding of demography and human behavior.
They provide valuable insights into performance rates, brand awareness, and audience preferences. From schools to non-profits, start-up companies to corporate businesses, the usefulness of surveys can be summarized in one word: understanding.
Yet, effectively utilizing these surveys for internal communication remains complex. This guide will unpack this, offering strategies for employing surveys to create a transparent, collaborative, and efficient organizational culture.
Importance of Survey for Internal Communication
Surveys gather qualitative data. This means that insights derived are based on the perception of the respondents. This kind of employee feedback, while subjective, provides an authentic measure of how the respondents feel, facilitates better internal communication audit processes and can significantly contribute to improving a company's internal communication strategy. Here is what surveys can do:
Surveys help human resources and leadership team members know their employees, recognize shortcomings and strategize for better outcomes. They aim to determine the level of interaction and job satisfaction, effectively serving as customer satisfaction KPIs within an internal context.

Surveys can be the trigger that propels change, especially when it comes to addressing bad communication or improving current communication strategies. In fact, an effectively crafted employee survey question can go a long way in shedding light on the effectiveness of employee communication.

Surveys also help automate your employee assessment and training process. Going through a feedback survey before direct communication can save time and ensure constant communication. Quizzing employees about what they remembered from the training is a fun way to evaluate your training process.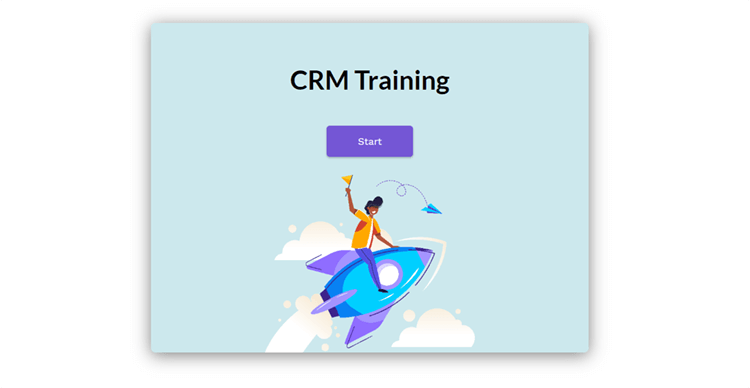 Get Started with Online Surveys
With One Of Our 200+ Templates
Organizational Teams Need to Communicate
Internal communication is useful for target setting, collaboration among teams, vision and mission sharing, and information dissemination. It is important for businesses to maintain constant communication with their employees to keep them abreast of ongoing and upcoming developments and to keep the team spirit alive.
Often, communication concerns arise due to lack of clarity or consistency in the internal communication strategy.
This leads to target shortfalls, loss of business, and in some cases, open conflict. So what can be done?
The best way to determine the efficacy of team communication is to track metrics on communication processes. This can be done by using effective employee communication surveys and tracking the analytics of their internal communication channels.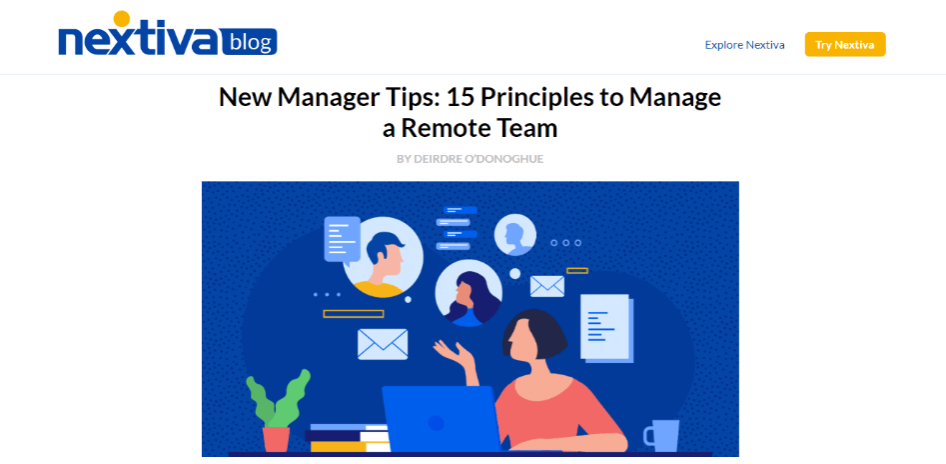 What Are Internal Communication KPIs?
From time to time, team leads need metrics that show that their internal communications plan is effective for the attainment of goals and welfare of team members. These internal communication KPIs can provide insights into the communication quality and help identify any potential communication issues.
Internal communication, like every other thing in an organization, must be approached like a project. Teams will not communicate at the desired level without set strategies and goals, and the responsibility for this falls squarely on the shoulders of managers. Among other indicators, managers need to track:
Response rate to internal messages

Number of clicks on internal emails

Bounce rate on company blog posts

Attendance during virtual team bonding activities

Employee review of the company on external platforms, such as job posting sites Social media discussion of company by employees

Rate of conflict occurrences Employee motivation
Why Use Surveys to Track KPIs?
Beyond the quantitative activity of employees, team leads need to know what they really feel (and think) of the work environment and leadership. This is where anonymous surveys are useful. By conducting an internal communications survey and asking the right internal communications survey question, one can gain a deeper understanding of communication in companies and how it can be improved. This is how surveys are useful:
1. Find Out If Internal Communications Tools Are Suitable
There are various communication tools, but not all of them may be suitable for your company or team. For instance, an infographic might be more useful for your small organization than a webinar, especially if employees are constantly on the move. In the same vein, a team chat app might be more effective in disseminating information, than an email that is left unopened.
Recommendation: Internal communications survey questions should include a section related to employee's preferred communication tools for different situations. 
2. Determine What Communication Approaches Will Work
Internal communication teams should find engaging ways to communicate. It is important to know how employees feel about the current communication methods, whether it is too formal or informal, and if the content is too wordy.
Recommendation: Survey should not include complex questions. It should inquire about the expected frequency, mode, and type of communication.
3. Improve Performance
A study found a correlation between employee engagement and stress.
One of the functions of internal communication is to provide motivation and enliven employees. This should be paramount in all communication strategies. 
Let's assume that you have noticed a decline in employee engagement in your communication efforts.
One of the reasons for this could be that the internal communication plan isn't clear, thoughtful, or consistent.
Recommendation: Internal communication survey questions should ask if the employee is aware of team communication efforts, and provide a rating system to rank the most effective communication activities. It could be emails or graphics, videos or scheduled webinars. It could even be teasers.
Surveys will help internal communications teams direct effort towards the most effective communications channel that directly boosts employee performance. 
Questions in this regard should be as open-ended as possible, in order to establish the organization's willingness to listen to employees and understand their desires.
4. Measure Your Company's Brand Reputation
Oftentimes, a company's reputation is decided by what the employees say about it. Team communication should not only relay business information but also human-centered news.
Employees should read more news of promotions, benefits and rewards. This sends a strong signal of support and recognition. Surveys are an excellent means of measuring this signal and can serve as an indication of brand reputation. According to Statista, one of the major reasons employees change job is the lack of rewards and bonuses.
Recommendation: Team leads can (and should) analyze metrics from surveys to determine internal brand reputation. These questions should preferably not be open-ended, as answers are likely to be based on respondents' feelings. Instead rating scales with words like "Agree", "Strongly Agree", "Disagree", and "Strongly Disagree" should be employed.
5. Engage Your Employees
Internal communication needs to fight for the attention of employees, just as much as any other thing that occupies their mind. Employee engagement is important to incentivize employees, educate, inspire and entertain. According to Harvard Business Review:
Recommendation: Use surveys to find out what your employees want to see. It isn't enough to just send out information, employees should look forward to receiving it and interacting with it.
Final Thoughts
By increasing internal communication efforts and asking the key questions which elicit responses of what respondents think, as against what they feel, team leads can boost employee satisfaction and develop new pathways for organizational success.
Ultimately, effective business communication lies in understanding employee needs and perceptions, and in addressing communication concerns effectively. Thus, surveys can be instrumental in enhancing communication with employees and promoting a healthier, more communicative work environment.
Use involve.me to get access to pre-built internal communication survey templates and create your own employee engagement surveys. These can be a vital part of your internal communications strategy, facilitating a more meaningful dialogue within your team.
Get Started with Online Surveys
With One Of Our 200+ Templates