5 million.
That's the jaw-dropping number of blog posts published per day, according to Wordometer. And the massive figure only captures sites that run on WordPress. Also, it doesn't cover dozens of other content types such as webinars, videos, audios, white papers, ebooks, and more. To stand out in this deluge of content, you must do more.
Interactive Templates
300+ Editable Drag & Drop Templates
There's no better way to grab attention fast and engage users than through smart interactive content.
In this article, I will show you the best examples of interactive content marketing done right by savvy brands.
Before we get into the core, let's first define interactive content and its benefits.
What is Interactive Content?
Interactive content is any type of content that prompts users to take part when they consume it.
Unlike static content people consume passively, for users to get maximum value from interactive content, they must actively engage with it.
Examples of interactive content include:
Surveys.

Interactive infographics.

Games.

Interactive videos.

Interactive ebooks.
6 Benefits of Interactive Content
Is interactive content marketing all hype but no substance?
That's a valid question that demands an honest answer. Interactive content is trending because it's impactful.
Here are six reasons you should incorporate interactive content in your content marketing strategy sooner rather than later.
1. Boosts Engagement Rates
Engaging users can be a tough task. Not so if you use interactive content. With interactive content, users aren't passive onlookers. They take charge of their content consumption experience and determine what they consume or even how they consume it. In a survey by the Content Marketing Institute, 66% of marketers said they use interactive content because it hikes engagement rates.
2. Increases Dwell Time
Users spend more time on sites that have interactive content. The reason? It's more enchanting than non-interactive content. When search engines see website visitors spend more time on your site, they deem the content valuable and bump up your site higher in the SERPs.
3. Highly Shareable
People love sharing delightful experiences with their friends. The intrigue sparked by give-and-take content causes users to pass it on to people in their circles. Plus, most interactive content is rich in visuals, which adds another layer of viral element. Studies reveal people share visual content 40x more than other types of content.
4. Brand Differentiator
With everyone churning out standard content, if you produce interactive content you instantly stand out from the crowd. People will deem your brand cool and a trendsetter. You will attract more prospects and turn them into leads. Modern landing page builders support dynamic content that makes your pages pop out and convert better than the static pages everyone else is using.
5. Data-rich
When users interact with your content, they give you lots of information you can use to improve your marketing campaigns. Since we live in a data-driven marketing context, increasing your customer data pool is vital to your success.
6. Educational
Interactive content provides a richer educational experience than fixed content. A recent report asserts 93% of marketers concur that interactive content educates their buyers better than static content. That's understandable. Because users interact with the content, they learn more about themselves, their needs, or the product they are researching.
Now that you know what interactive marketing is and its advantages, let's explore some inspirational examples.
7 Examples of Companies Doing Interactive Marketing Right
1. Solitaire's Game
Gamification marketing has grown dramatically since the term 'gamification' burst onto the scene in 2010.
According to Statista, in 2016, the gamification market value was worth 4.91 billion US dollars. Today, in 2021, the value has multiplied 2.5x to nearly 12 billion.
Translation?
Marketers have seen the marking value of incorporating games into their marketing campaigns and they are cashing in. Because play is a deep part of human nature, games aren't going anywhere soon. Gamification will keep growing as seen by the proliferation of gaming-friendly video platforms.
Solitaire, helps frazzled people go through the psychological challenges of the COVID-19 lockdown period and boost their brain power through our free, fun, and engaging game.
Why This Works
Variety: humans hate monotony and quickly disengage from boring tasks. But they love variety and stay glued to tasks that offer it. People can play up to 500 versions of Solitaire. That's enough to keep them going for long periods without getting bored.
Difficulty Levels: games allow you to prove yourself as things get harder. You can change the difficulty levels to any of the three levels. This accommodates everyone from total newbies to the veteran players.
Responsive: you can consume the content on any device, be it a smartphone, tablet, or desktop. Whether you prefer horizontal or vertical orientations when playing the game, suit your fancy.
2. Ketogenic's Keto Calculator
Calculators are another powerful interactive content type.
They work wonders in industries that require complex calculations to help users discover their exact needs and move forward in the buyer journey. The best part of calculators?
In the prospect's mind, if you can help them identify and quantify their needs, surely you are the perfect company to hire to meet them.
Ketogenic made a practical Keto calculator to help visitors determine their keto diet nutritional needs.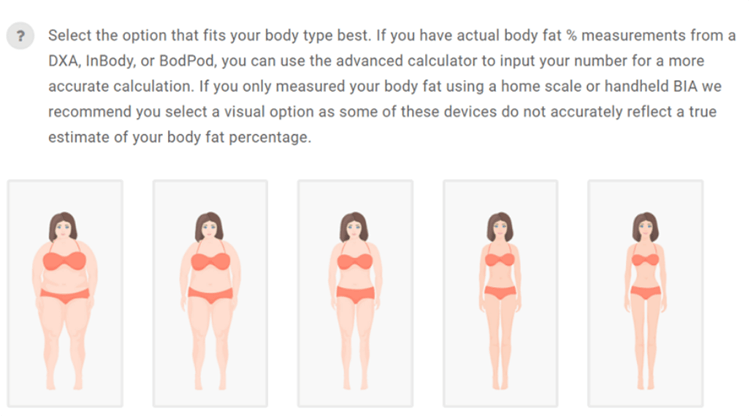 Why This Works
Personalized: their calculator tailors suggestions to your needs. From your gender to body fat percentage, from work activity level to your exercise routine and weight goal, they tailor every minute detail to your distinct situation. So they produce laser-accurate results.
Visual appeal: they made their tool eye-catching to make it easier for users to grasp complex concepts and give answers faster. For body fat percentage, users don't have to do an elaborate calculation. All they do is pick the body type that resembles theirs from the colorful visual, and let the tool work its magic.
Straightforward: calculating your optimal macronutrient requirements to kick-start your keto diet can be tricky. But Ketogenic makes it a breeze. They boil everything down to five simple steps so they don't overwhelm users with a complicated tool.
3. Involve.me's Interactive Quiz
A quiz is a fun and engaging way of interacting with users.
They allow you to package your expertise into delicious bite-sized content. Before your audience realizes it, they get hooked on your actionable advice and regard you as an expert.
Plus, quizzes and assessments are a rich source of customer data.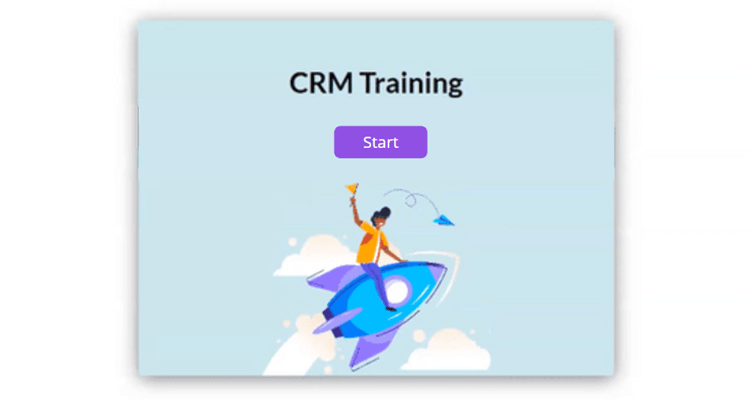 Why This Works
Tailormade: users choose which skills they want to sharpen or evaluate. By not using a blanket approach and giving users freedom of choice, they make the whole process engrossing. You get immediate feedback in a branded personalized PDF report.
Detailed: because they used many loaded questions, they collected plenty of useful data about their users. This makes their upcoming marketing campaigns address user needs more accurately.
Self-revealing: people love knowing their strengths and weaknesses because self-awareness helps them become better people both at a professional and personal level. The assessments reveal your weaknesses so you fortify them and your strengths so you capitalize on them.
4. Information Is Beautiful's Infographic
Infographics, a smart fusion of stunning visuals and text, dominate content marketing chatter for good reason.
Consider these eye-opening numbers from HubSpot:

90% of the information sent to the brain is visual.

People remember 65% of the info they see compared to 10% of what they hear.

Tweets with visuals get 150% more shares on social media than those that don't.

Users like and share infographics more than any other type of content.

Image-heavy web content gets a whopping 650% more engagement than text-only content.
Information Is Beautiful offers a marvelous case study of how to use infographics in content marketing.

Why This Works
Highlights: they give users a summary of the biggest data breaches and hacks by naming the company involved and the number of data points they leaked. Users just glance at the visual and easily identify the biggest culprits.
Interactive: to get more details about a company's data breach, users simply click on the circle and more information pops up. This is convenient. Scanners can just look at the prime points without clicking anything while those who want to go deeper can click.
In-depth and fresh: the January 2021 date stamp shows they update the infographic frequently. This is vital because data hacks keep happening so they must provide relevant info. Also, their info is thorough and covers over 30,000 records going back to 2004.
5. Ted Baker's Shoppable Video
No doubt, video is a powerful, engaging content format.
Biteable reports that 94% of marketers who use video in their marketing campaigns plan to continue in the future. Video works wonders at every stage of the funnel.
You can use a fascinating vlog to turn prospects into leads at the top of the funnel. Besides, you can make use of a step-by-step video to educate leads about your product or service in the middle of the funnel. Finally, you can close more sales at the bottom of the funnel through video sales letters.
Ted Baker is an excellent example of how to use video content right. They used a shoppable video to get visitors shopping fast.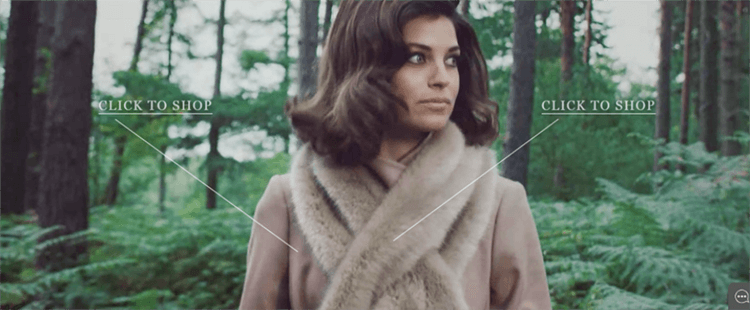 Why This Works
Product in use: instead of just a regular display of the clothes on their own, they showed their products in use. When shoppers see people wearing the clothes, they get hooked more. They imagine themselves rocking the garb. Clickable: by making the various clothing items clickable, they reduce the number of steps it takes for customers to buy. Customers simply click the item they want and go straight to the shopping cart. They close more sales by reducing friction.
Fascinating: Ted Baker makes shopping exciting. Instead of the standard product pages where users browse products, choose an item, and then proceed to check out, people can shop from the video itself. Such a shopping experience is more absorbing than regular shopping.
6. Advanced Marketing Institute's Headline Analyzer
Business is all about solving your customers' problems.
The more convinced your customers are that you can solve their problems, the more they will trust you and buy from you. That's why creating a handy tool that fixes an actual problem your audience struggles with is a powerful form of proof.
You underline your authority and expertise for all to see.
That's exactly what Advanced Marketing Institute by creating a headline analyzer tool.

Why This Works
Participatory:for users to see their headline results they must type in their headline and click on 'submit for analysis'. Only then will the tool spit back the headline scrutiny results. Participation uplifts user engagement.
Simple: when creating a tool, it's easy to go overboard as you try to impress users. AMI didn't make that mistake. Their tool is straightforward. Even your dumbest relative can use it. 😀 Since the tool is easy to use, more people will try it out and they will generate more leads.
Optimization: not only does the tool give you headline results, but they also suggest how to improve it. They show how your headline performed compared to professional copywriter standards, so you know how to polish it up. Apart from that, they categorize your headline under one of three groups: intellectual, empathetic, and spiritual.
7. Marketing Automation Insider Lead Gen Form
Lead generation is the mainstay of online business.
Without a constant flow of steady leads, a business slows down and eventually grinds to a screeching halt. Lead generation is tough. No wonder 61% of marketers say lead generation is their number one challenge.
Effective lead generation flies on two wings:
Quantity
Marketing and sales are a numbers game. The more leads you generate and pump into your pipeline, the more sales (and money) you make. Simple enough, right? But the reverse is true as well.
Quality
But lead quantity alone isn't enough to grow your business. You must also ensure the quality of the leads you attract is topnotch. Filling your pipeline with the wrong people lowers your conversions while attracting the right leads hikes conversions.
Marketing Automation Insider found the right balance between lead quantity and quality in their lead generation form content.

Why This Works
Personalized: they use an engaging Q&A style to gather info about their prospects. This makes filling the form an individualized experience for each of their website visitors. Questions also increase the form completion rate because they are captivating than mere statements.
Segmentation: the questions they ask about your business type, list size, and the number of automation tools you use helps them collect valuable customer data. They can better understand their prospects' needs and segment them with pinpoint precision.
Progress bar: completing a form can be a drag. Marketing Automation Insider did well to include a progress bar underneath their form. Users see how far they have progressed in filling the form. This encourages them to go all the way to the end.
Best Interactive Content Marketing Examples: A Rich Well Of Inspiration
There you have it.
My curated list of the best interactive content marketing examples.
Admittedly, there is no perfect example, but there are a lot of useful nuggets you can glean from these meaty case studies. Use these tips to benchmark your next interactive content piece. Tweak, polish, and optimize your interactive content campaign for peak performance.
You will see an immediate uptick in brand awareness, user engagement, and sales.
What are you waiting for?
Go forth and unleash the superpowers of interactive content marketing.
Author
Neal Taparia is the co-founder of Imagine Easy Solutions, a portfolio of online educational services that reached over 30 million students yearly. Neal sold the business to Chegg (NYSE: CHGG), where he stayed there as an executive for three years. He's now pursuing a new initiative, Solitaire, which ties classical games with memory and attention training.
Interactive Templates
300+ Editable Drag & Drop Templates