Instead of exchanging emails back and forth with your customers, consider creating an online booking form that can gather all the requests and automatically send out booking confirmations.
In the guide below, I will walk you through the process of creating an online booking form without a single line of code. You can then share the appointment form as a standout page or easily embed it into your website.
The Final Result of the Appointment Form
Take a look at the appointment form that you can create on your own. Click through it to see how it works:
I created this professional appointment form for Marketing Agency (that doesn't exist :)) using a pre-designed template. It took me literally 3 minutes. All templates are fully customizable and can be integrated with other apps. 
If you want to create a similar form with unique elements, check out this guide:
Step 1: Pick a Template
involve.me, a no-code builder, offers an extensive library of templates. Instead of starting a project from the ground up, you can register and find the template that works for you. With the free plan, you can have up to 3 live projects with 100 submissions a month. 
Create Your Own Form
Start with a template
Step 2: Customise the Template 
Appointment bookings look different for each business owner. Some might want to include the calendar right on the first page, others might need to ask a couple of open-ended questions to get a better understanding of customers' expectations/ challenges. 
Find a list of content elements (in the involve.me editor). You can use them in your form per drag and drop (or use a search box to find elements).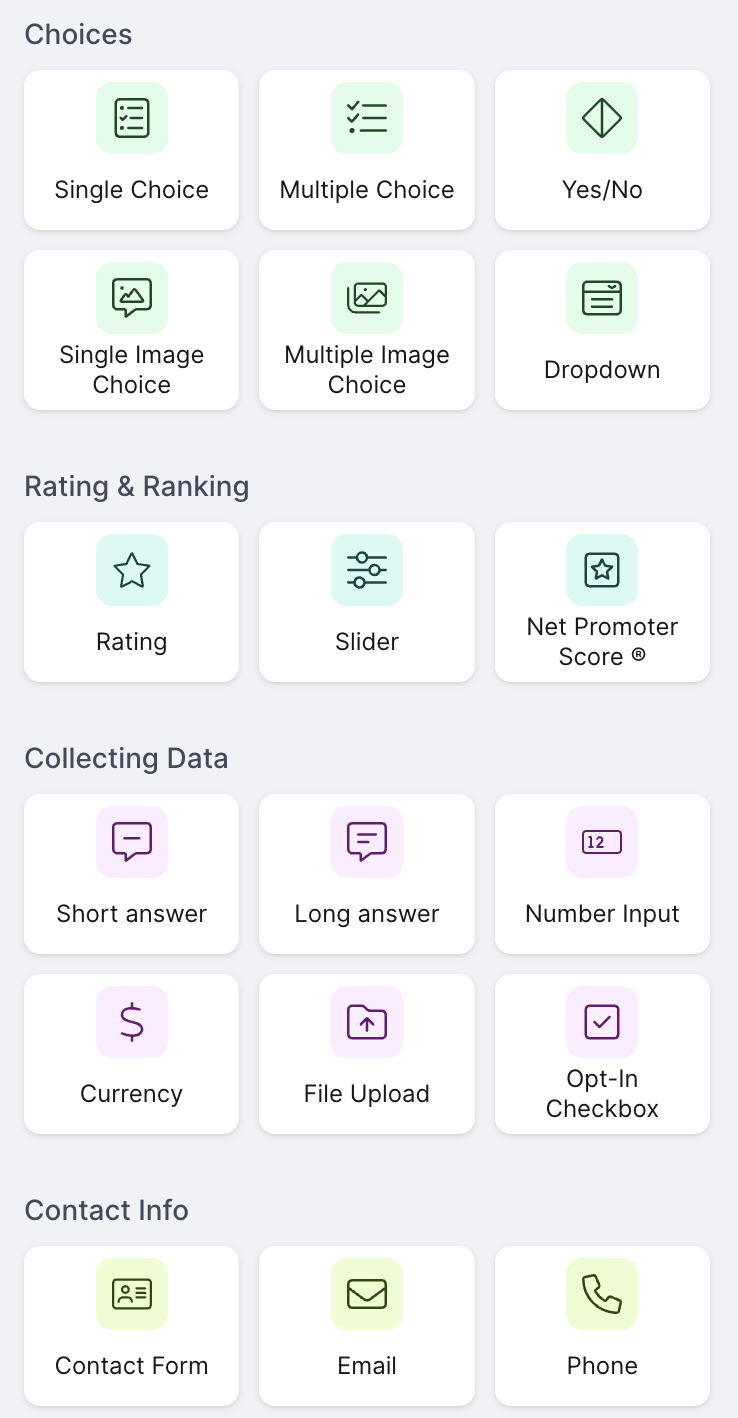 Consider using these content elements to make the booking process easier:
Contact Form
Collect essential information like first name and last name, and ensure compliance by including agreements related to the processing of personal data.
Also, gather details such as street address and phone number to streamline communication.
Drop Down/ Multiple Choice Question
Streamline the booking process by offering a selection of services or preferences through a drop-down or multiple-choice question.
Social Links/ Social Share
Extend your reach and engagement by incorporating social links, enabling users to connect with you on various platforms and effortlessly share your appointment form with their network of friends.
Collect Payments 
Effortlessly accept one-time or recurring payments for a submission through Stripe, Mollie, or PayPal.
Data and Time/ Schedule Appointments
You have the option to either link your personal calendars such as Calendly or another preferred calendar, or utilize the Date and Time Picker element. This allows your customers to select their preferred time slot for meetings with you.
Short/ Long Answers 
Tailor your appointments to individual needs by providing space for customers to share additional information. 
Page Timer
Add a touch of urgency to encourage timely completion of bookings. The page timer creates a healthy sense of motivation, helping customers finalize their appointments efficiently.
Google Maps
If you have offline meetings, you can  show your exact location using the Google Maps element.
Check Box
Include a checkbox that users can tick to confirm that they understand and agree to your terms and conditions, cancellation policy, etc.
Upload File
If users need to attach documents or files for the appointment, provide an option to upload files.
Step 3: Send Personalized Confirmation Emails
Navigate to "Configure" to update the settings and enable automatic sending of confirmation/thank you emails after an appointment has been booked (even outside of business hours). 
As users provide details through the contact form, involve.me empowers you to automatically craft emails addressing them by name and incorporating their specific booking information. 
Step 4: Integrate with Your Favorite Apps
If you wish to gather contact information and integrate responses with other active applications such as Airtable, Trello, Notion, and Slack, you can seamlessly transfer data to your CRM as well. involve.me offers 10 built-in integrations with popular CRMs, including HubSpot, Salesforce, Zendesk, and others.
Find the full list of available integrations here. 
Step 5: Analyze Responses
Inside involve.me, you can view partial responses to help refine your form. This assists in identifying if the form is too lengthy and causing premature closures.
Within involve.me's analytics section, you can access response summaries, completion rates, and breakdowns by device type and demographics.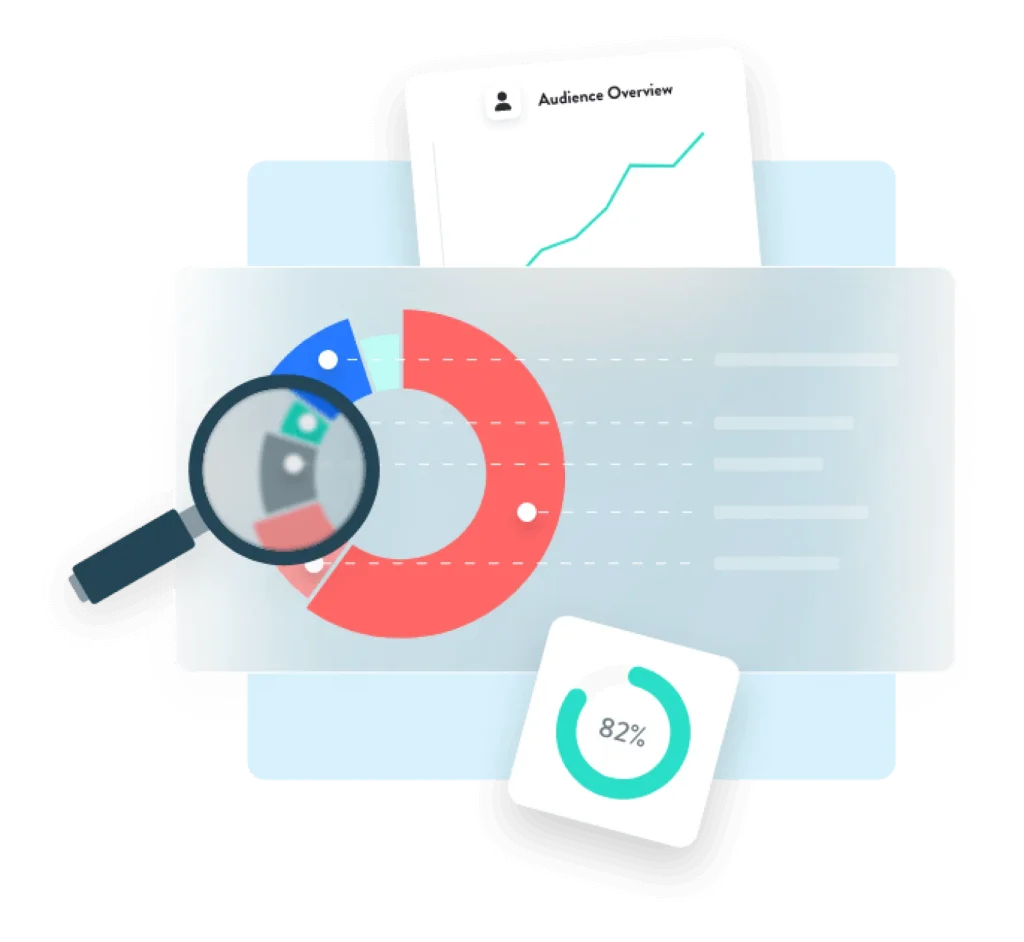 For forms with open-ended questions in your online appointment setup, AI-Insights can be valuable. Just click the button to analyze all responses and generate a user-friendly report.
The Bottom Line
This form accomplishes the same tasks as customer service, without any cost. You can encourage customers to book appointments by offering coupons or gift cards (which can be set up in involve.me, including discount calculations for specific services).
The great advantage is that this booking widget can be integrated into various landing pages or shared via email.
Though not primarily a booking app, involve.me offers remarkable flexibility. It allows you to collect data, process online payments, gather leads, create the funnel for the entire business, and enhance customer experience.
Create a Complete Funnel
Start with a template