So you're trying to include links to all your projects in your social media bio, but alas, you can only use one. What if I told you can make one page with one link that holds a list with all your links? Actually, you don't even have to make the page, just tweak these LinkList templates.
Grab a template and add your links
Add your logo, fonts, colours and background
How to Edit the Templates
After finding a template that works for you, click "Get this template".

On the template page, click "Use this template".

Create a quick account so that the changes you make to the template can be saved. This will also allow you to see engagement analytics later.

Customize the template's look to match your brand by clicking the Edit icon on the right.

Add your links.
Apparel Brand Link In Bio Template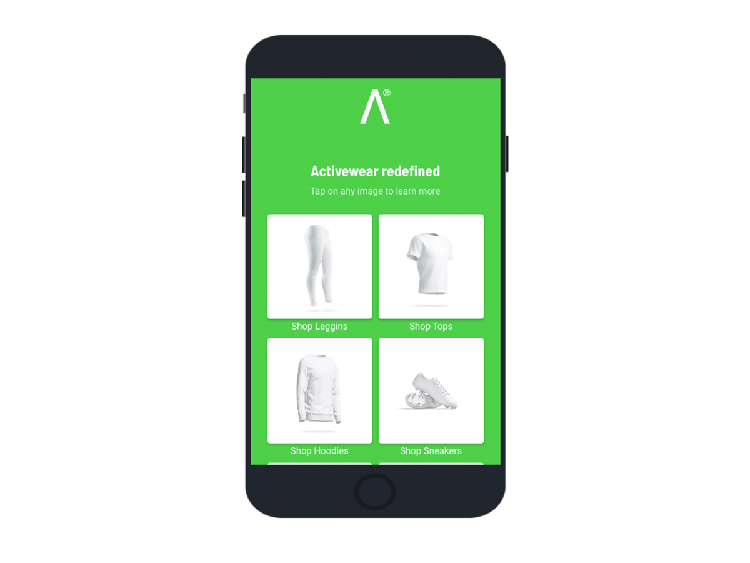 With this template, you can display and sell products. It's a time saver for eCommerce businesses looking for a way to direct to product categories and get people shopping as soon as possible. It's also an excellent stress-free way to display shoppable products and sell them without a website.
Digital Camera Brand Link In Bio Template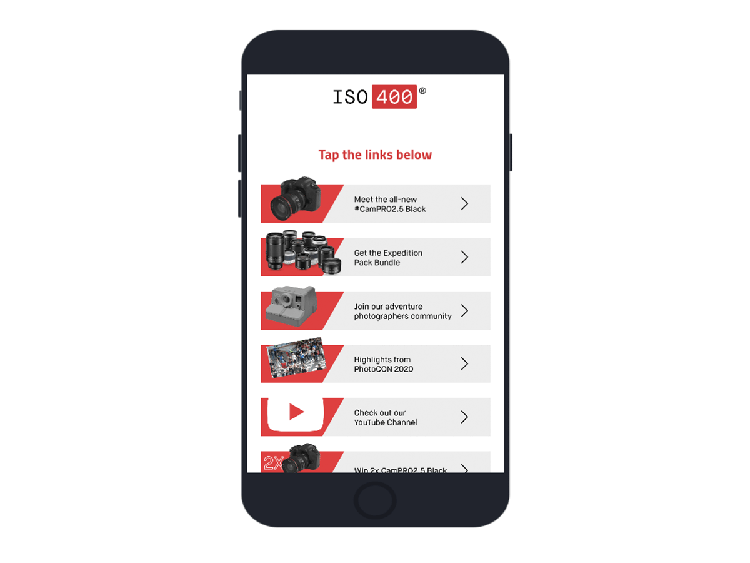 Stylized button images are sure to get more clicks. Whatever you're selling, adding your product images and making them into clickable links will draw more eyeballs to it. Replace these camera images with your own, add your logo and start generating sales from your bio.
Digital Creator Link In Bio Template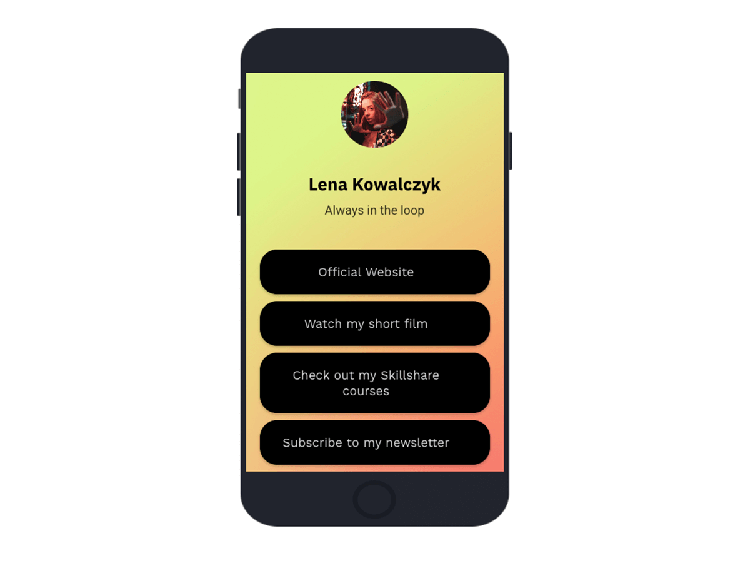 If you're a digital creator, you probably always have multiple projects happening. This LinkList is a quick micro-page that will showcase everything you're working on with a single link. Your website, your social media, your merch-store… one link to rule them all.
Entrepreneur Link In Bio Template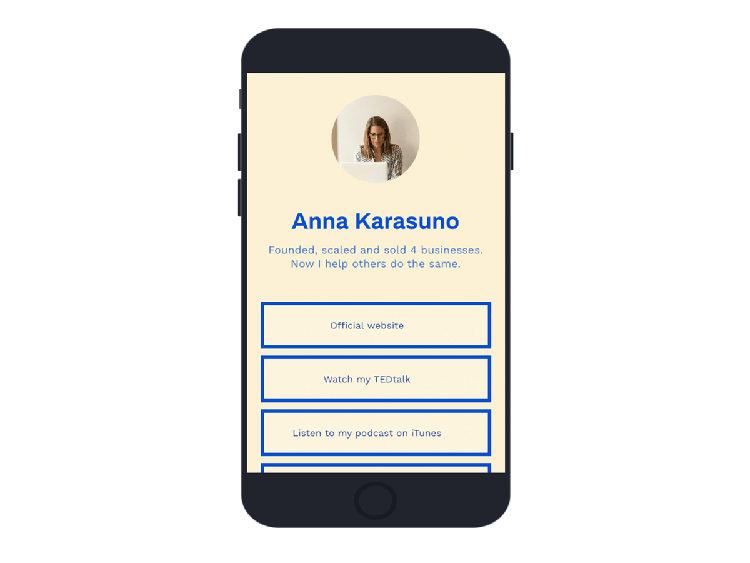 Entrepreneurs, side-hustlers and influencers: this sleek, minimalist template will showcase your work in a clean, minimalist and professional way. Add as many links as you'd like and set up appointment booking, custom price calculators, notification emails or payment collection all within LinkList.
News Media Outlet Link In Bio Template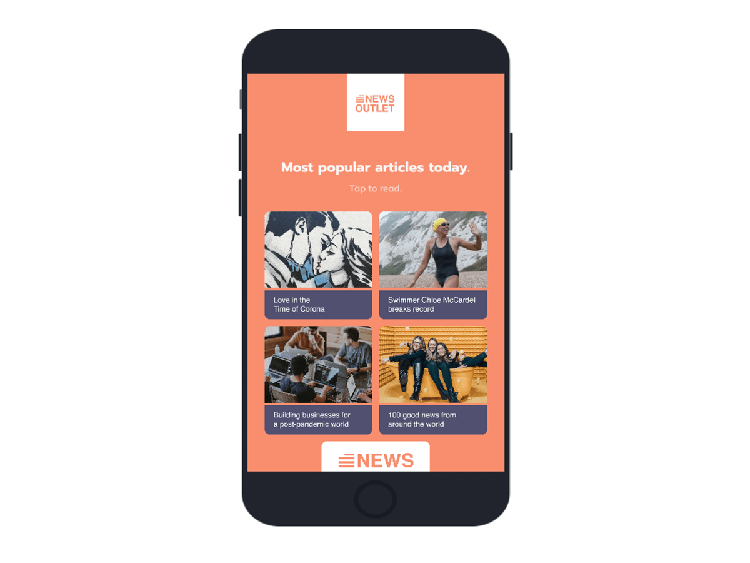 Do you create digital content? Here's a place to showcase your best work - all in one, short link. Grab this template and add your video or article thumbnails as clickable images that send your followers to your finest content. Best thing? You can upgrade it with new content once it's live.
YouTuber Link In Bio Template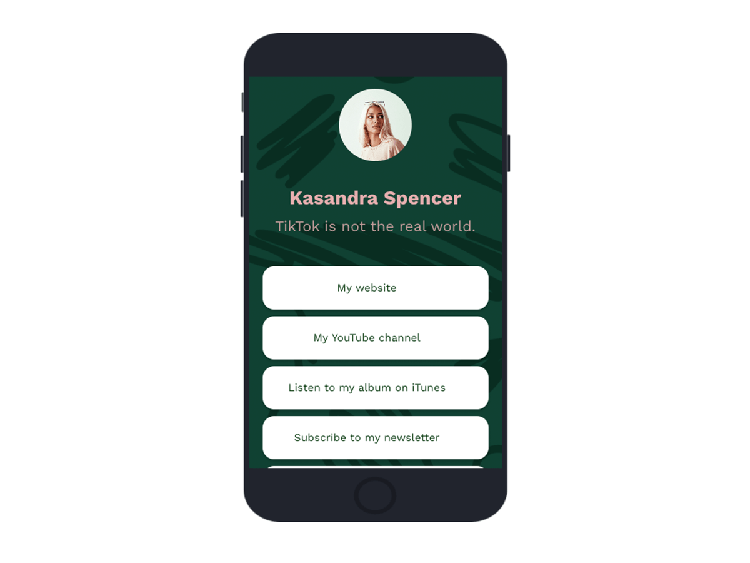 List your newest video, your website, your new single and your latest collab in one link. This LinkList does it all: it can sell your merch, your subscription box and grow your email list. Oh and it directs your followers to the URLs you insert, but that's a given.
Traveler Link In Bio Template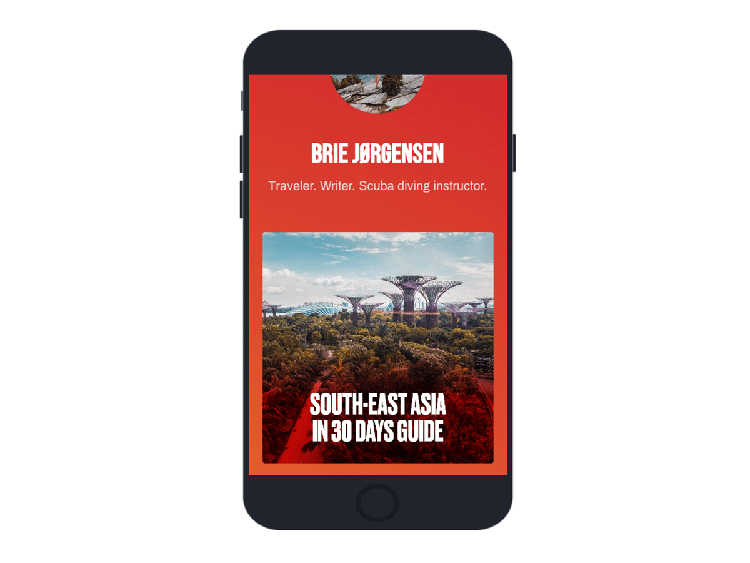 Showcase and sell more of your digital content - no, you don't need a website for that. Add your latest content and digital or physical goods and either direct people to view it directly or first charge them and them deliver the goods via email. You can do all that in this LinkList template.
Media Outlet Link In Bio Template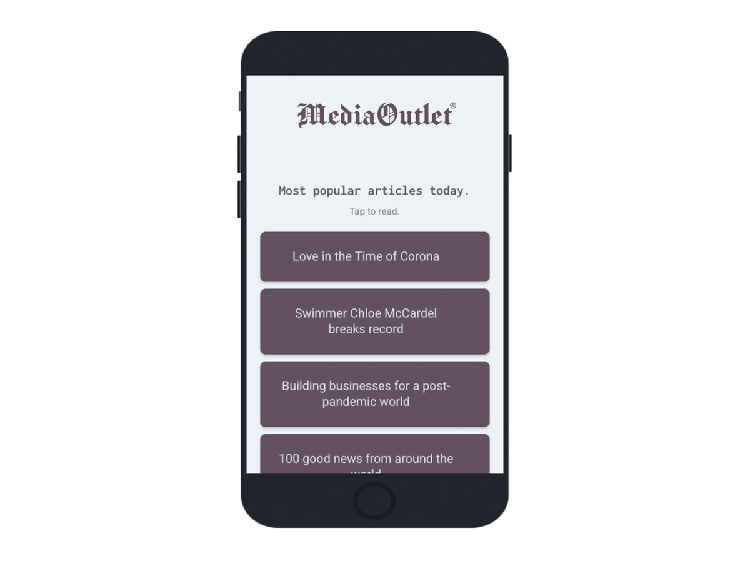 Do you write articles? List the ones you'd like more traffic on and link them all on your bio with a single, short link. This LinkList template can show as many links as you want. It can also charge subscription payments and gather emails for your newsletter.
Global Brand Link In Bio Template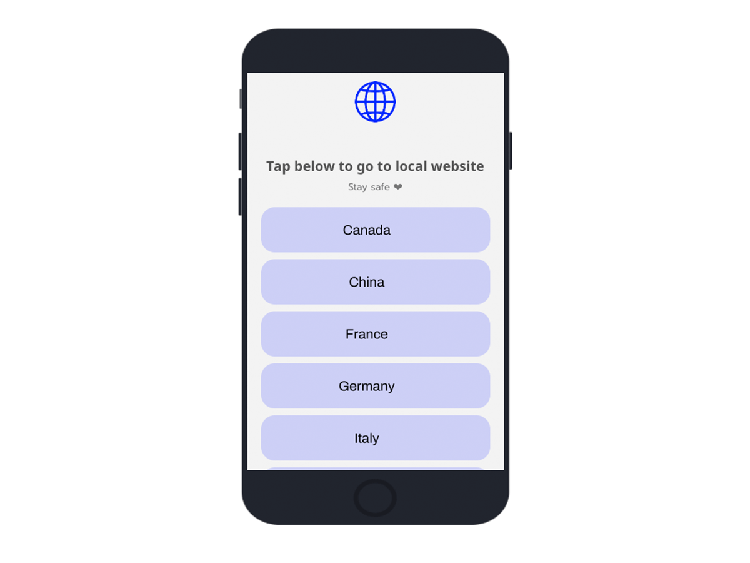 If your company operates in multiple languages spread across international offices, this template is for you. Help your social media followers find the right place or department to contact.
Dancer Link In Bio Template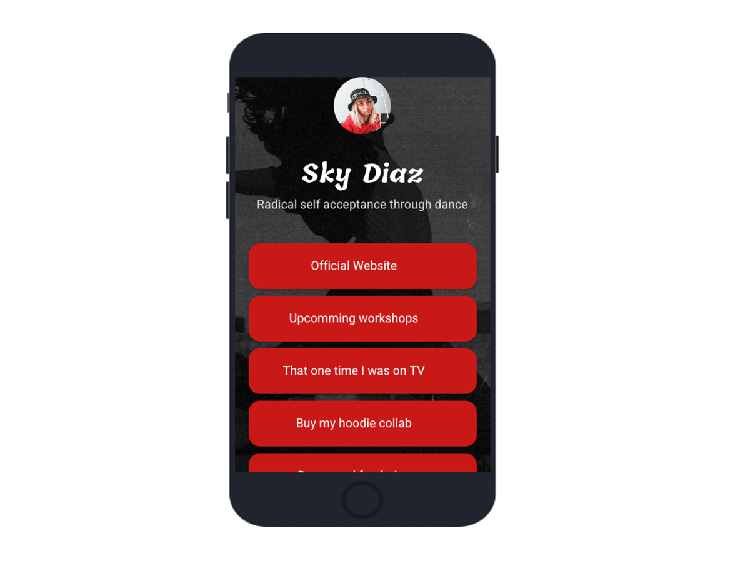 Get this red & black template to hold all your links: your website, your social media, your PR appearances. You don't have to choose which one of your profitable endeavors is the most important one - just add them all to this LinkList.
Grab a template and add your links
Add your logo, fonts, colours and background