If you are a business owner, or working for any business, you have probably realized by now that feedback is a powerful tool to enable both personal and business growth. Actually, asking for feedback and actually getting something you can work with, isn't a simple task!
In this article we will share with you several tested ways to collect customer feedback. We will focus on different options to finding the perfect timing and methods you can use to help your customers invest their time in answering your questions.
What is Customer Feedback?
Customer feedback is the information provided by your consumers about their experience with your product or service. It helps customer success, marketing and product teams to understand what's missing and make changes where there is room for improvement.
There are multiple ways to collect customer feedback – quizzes, surveys, customer feedback tool, etc. You can also collect feedback passively by giving customers an option to give feedback after completing a purchase.
How to Ask for Customer Feedback?
There are multiple ways to collect customer feedback, but the best and most-used way is through customer feedback surveys. Here is how to create your own, branded customer feedback survey using involve.me no-code survey maker:
1. Pick a Survey Template
You can choose any one of the 200+ editable templates at involve.me. When it comes to a survey – it can have different types of questions and answers. For instance, you can ask questions with images or ask people to rate you on a scale from 1 to 10.It all depends on the kind of feedback or answer you are looking for.
You can also have deeper insights in your customer's mind and the different aspects of your product they liked or not with different questions. For instance, you can have multiple choice questions, or just open text box format. This way, you can keep the survey precise, easy-to-take, and interesting.
Get Started with Online Surveys
With One Of Our 200+ Templates
2. Customize the Survey Design
To make sure your survey matches your brand's identity, don't forget to add your logo.. You can also add the background and fonts you prefer for the survey. You can even adjust the roundness of the buttons to make them match the ones on your website or emails.
3. Ask Relevant and Actionable Questions
When it comes to a survey, it is important to ask the right questions that get you useful answers. Make sure to keep them short and concise. Try making them fun and engaging as well. Also make sure that the questions are also relevant to your business.
If you are confused which questions are best suited, run an A/B test to get a solid answer.
4. Creating a Thank You Page
Not every customer takes your customer feedback survey. Express gratitude to those who take the time to do it. It can be a simple thank you message to let them know you value their feedback & how important it is to you. You can also add a discount code or a coupon as an incentive and way to express your gratitude.
5. Setting Up Automated Confirmation Email
After you have collected your customer's feedback with your survey, make sure to follow up. These little things let your customer know you have received their feedback and will be working on resolving the issue. Or simply let them know you are thankful for their feedback.
6. Publish and Share Your Survey
After you have successfully created your survey and set up an automated follow-up email, publish it. Then you can share it through any media – social media channels, emails, embed it in your website etc.
Now that we know how to create an online survey, we can dive deeper into strategies for asking and collecting customers feedback.
It's All About Timing - 5 Opportunities for Asking Customers to Give Feedback
Even though customer feedback is important, customers are often reluctant to fill out surveys or quizzes. It is usually because of the inconvenience. Everyone has busy schedules and just don't have the time to point out your product's faults or mistakes.
Some might be just skeptical and not comfortable in providing honest answers to your questions. So, when you want to ask for customer feedback, think of the best way to go about it. Here is a list of 5 tried and tested methods which will let you know when to ask for feedback:
What is the Best Time to Reach out to Ask for Feedback?
It is important to have the correct timing when asking for your customer's feedback. Let's have a look at some of the best times to reach out for customer feedback!
1. Ask for Feedback when Visitor's Abandon Their Cart
Ecommerce websites in general face a cart abandonment rate of about 68%. This makes it the best time to reach out as it gives you loads of opportunities to collect feedback. And if you act on that feedback, you can actually reduce your cart abandonment rate and increase your conversions & revenue.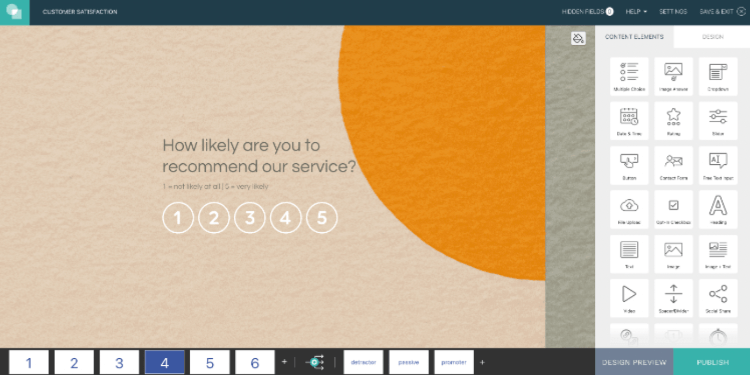 You don't have to specifically call or reach out exclusively to them. You can use a pop-up or a chat box to let users explain why they are not checking out.
You can also make this easier for them by giving them a multiple-choice questions kind of quiz. You can add some common reasons of cart abandonment in there like –
Got a better deal at some other website

Added costs at the checkout stage

Delivery options are not according to their liking

Payment options are limited

The process was taking too long
You can also add a 'None of these' option and add an open text box in the survey. This way, users can enter any other reasons for cart abandonment or maybe detailed feedback!
2. Asking for Feedback Right After Purchase
Post-purchase customer experience is important to make sure your customers keep coming back. One of the best ways to encourage this is to ask for feedback right after they buy something. At this stage collection customer feedback will also ensure a solid relationship that will eventually ensure brand loyalty.
Customers will feel included and appreciated. Also, when customers buy something, they are in a positive mood, and are open to communicate. This also makes it easier to collect customer feedback. Use this opportunity by displaying an on-site message or pop-up, asking for review.
For example, have a look at this: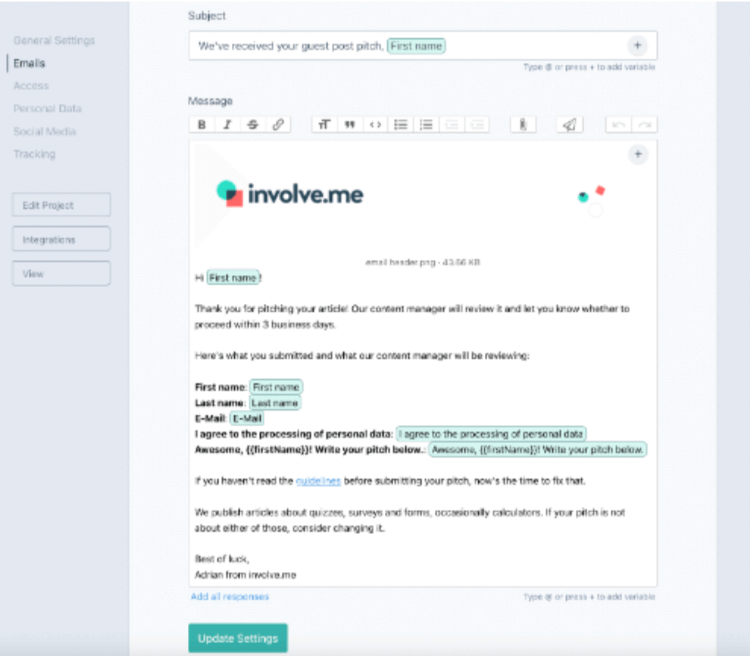 This offer gives your customer 20% off on their next purchase for feedback. This discount will not only encourage them to leave feedback, but they will also be on the website next time to make use of it.
3. In-App Feedback
In-app feedback helps you to know about the problems your visitors run into while using the app. This is a great way to get to know about any bugs or just collect feedback about your app's functionality. Not all, but eventually one customer will give you the feedback that will help you make changes in your app.
You can also make use of the feedback to ask how to get inactive users active again on your app. Tools like Intercom will help you identify different segments of users; like 'users who last visited 7+ days ago.
You can then send them push notifications to engage in a conversation with them. Then let them know you value their feedback, and ask them what you can do to improve the app or make them come back.
For example: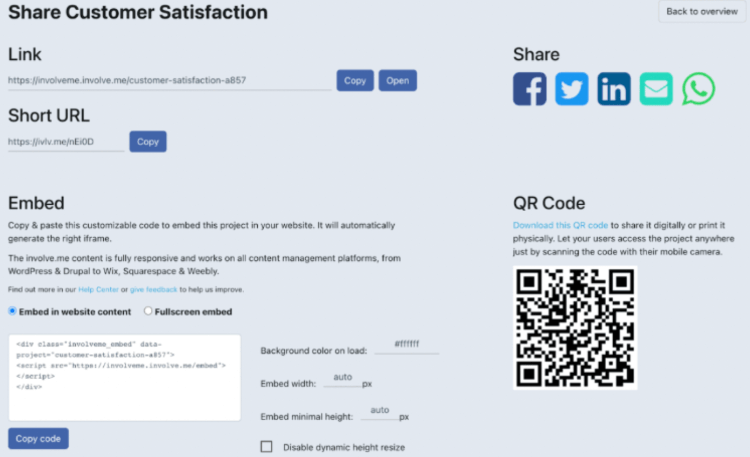 4. Feedback After/In a Live Chat Session
Another excellent time to collect feedback is after you have helped a customer through a live chat session. Prompt action and feedback collection will help you build trust with your customer, in case it was a poor experience for them.
You can assure them that you will take action based on their feedback to build a stronger relationship and customer loyalty. Be prepared that customers can display both negative and positive emotions. The data after a live chat will usually be raw, accurate and sometimes quite actionable.
This feedback does not have to be extremely detailed. It can contain basic questions – if they like the service or not, was their experience helpful or not. This can also help you to rate your chat support personnel.
For example: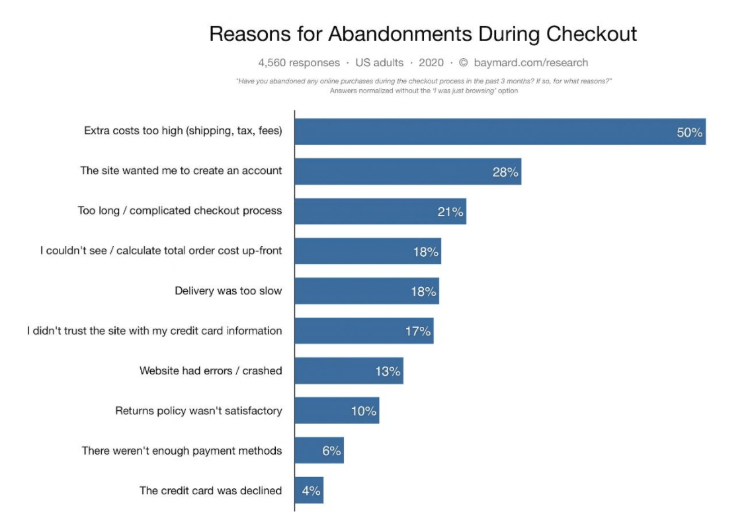 5. Asking for Feedback on the Order Confirmation Page
Order confirmation pages are usually considered ideal for seeking customer feedback. You can ask about their experience with your app, if they faced any problems. You can also ask if they had any difficulty in navigating through your website or app.
Try to keep your questions and survey form as brief as possible. Since the customer has just placed the order, there are higher chances of collecting customer feedback here than at any other time.
What is the Best Way to Reach out for Customer Feedback?
Timing is important when it comes to collecting customer feedback, but so is the method. Let's have a look at 5 of the best ways to reach out for customer feedback!
1. Use Icons/Image Answers to Make It Easy to Leave Feedback
Not everyone will have the time or the interest to give you detailed answers on how to improve your service or product. You can increase your response rate by using image answers that will allow your customer to express how they feel easily and quickly.
For example:
You can easily add image answers to your survey with involve.me's drag and drop builder without having to do any coding. All you need to do is upload the images you want to display as options for your answers:
2. Dedicated Customer Feedback Surveys
When it comes to customer surveys, the least you can do is provide your customer with an email where they can share their complaints. This automatically makes your business more trustworthy if your customers know who to contact in case of any problems.
You can always take this one step further by providing dedicated customer feedback surveys. Here, you can understand the exact grievances of your customers in real-time through a short survey. It can be multiple choice, image-answer or single answers based.
But, make sure to add an open text box at the end so they can share any of their feedback in detail.
Make sure this feedback form is highly visible on your website so users do fill it. For example: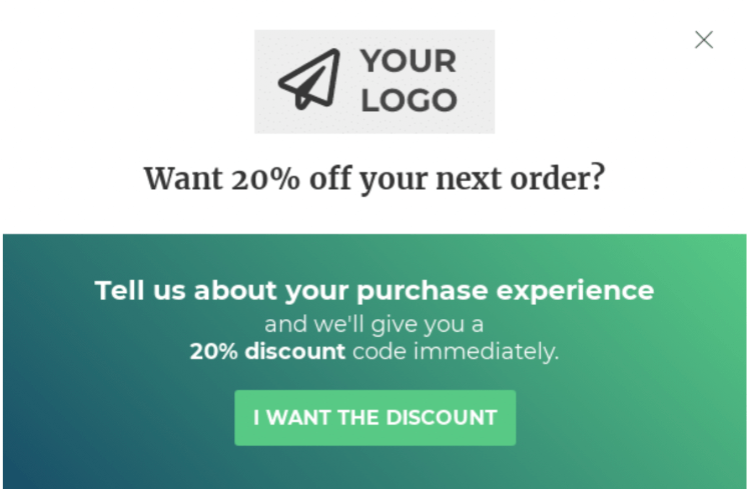 3. Email Surveys for New Customers
Post-Purchase and delivery email surveys let you know about your customer's whole experience while visiting your website. It is important for all the customers, but most important for the new customers. It gives you a chance to learn more about them, and correct any bad experiences they had.
Don't send repetitive email surveys to customers who are coming back as it can quickly get annoying. However, do let them know how to leave feedback or to reach out if they have a bad experience.
It is important to remember that the email must be only about collecting feedback and not cross selling. Understand your customer's experience and build a strong bond with them to ensure they come back.
For example:
4. Monitoring Social Media Channels
A lot of companies are now focusing more on social media, as it is turning out to be an invaluable resource for collecting feedback. Facebook, Twitter, Instagram and LinkedIn are the most popular social media platforms to collect feedback.
Word of mouth or negative comments spread easily on social media. This makes it more important to keep a check on what anyone is saying about your brand online. There are multiple tools that can help you keep track of your brand's mentions online, in real-time.
Social listening requires dedicated resources (tools, channels and people). You also need someone to actually address these issues or at least redirect it towards the right people who can take action based on these feedbacks.
For example: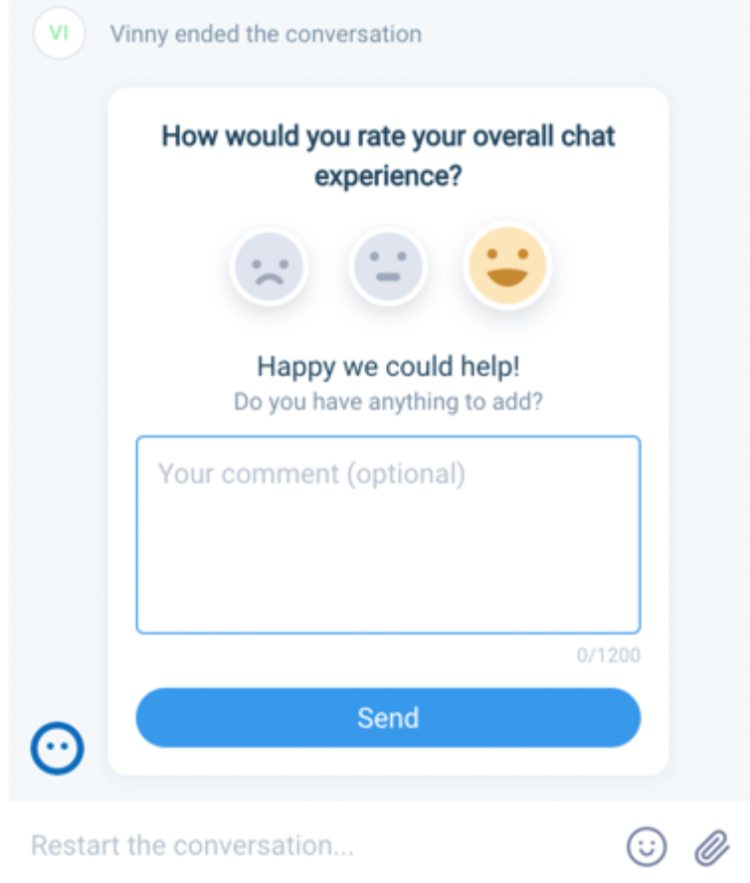 5. Offering an Incentive
Usually, it is very difficult to generate positive feedback. Customers prefer to leave feedback after a negative experience mostly. You can resolve this issue by offering them incentives or gifts in return for feedback.
These incentives can be a discount on future purchase, gift cards, free samples, etc. . Anything that you think will prove to be of value to your customer.
For example: with involve.me, you can build a survey that redirects your consumers to a page where they get an incentive for leaving a review.
Get Started with Online Surveys
With One Of Our 200+ Templates
Final Word
Customer feedback is important as there are always things we can miss even after regular introspection. There are many inputs you can get that you might not see on your own. Sometimes, you do need your customer's help.
And it is logical because customer satisfaction is your priority. What better way to satisfy them other than asking what will lead to their satisfaction? All the methods regarding how to ask for feedback have their pros and cons. For the best results, collect feedback through different ways at different times!