Feedback from customers is vital to the company's growth, and companies need constant feedback from their customers to understand how they are perceived. Customer feedback is a priceless asset for any business, and getting feedback from your customers can help you know them better.
Just think how difficult it would be to know whether your policies are working or not without customer feedback. For this reason, learning how to ask for feedback is very important. With so many methods available, it is easy to feel overwhelmed when asking for feedback.
In this article, we will talk about why customer feedback is essential and the different ways to ask for customer feedback! Read on to find more.
Why is Customer Feedback Even Important?
Research done by the Harvard Business Review showed that almost 72% of business respondents said that 'they know and understand how their customers feel'. However, only 35% of the consumers agreed that businesses understood them well. This is what is known as an empathy gap.
This is more than a misunderstanding between two different parties. It is a disconnect. Another study has shown that consumers share their bad experiences with almost 8 to 10 people. This can eventually build up and lead to a massive loss to the business.
Understanding their customer's needs and bridging the empathy gap can result in significant results. As per Gallop, companies that manage their customers effectively can outperform their competition by 85%.
Here are some key reasons to always ask for customer feedback:
✓ Dissatisfied customers are highly unlikely to do business with your company again. Getting insights into your customer's minds can help you increase customer satisfaction.

✓ Customer feedback can help you identify and bridge the business and the consumer gap. With meaningful feedback, you will bring your product as close to perfection as it can be.

✓ Customer feedback allows you to measure customer satisfaction. You get to know the opinion of various people regarding your product.

✓ Asking for regular feedback can instil a sense of loyalty in customers. This is especially the case when you work on their problems. Almost 70% of customers will do business with you again if you solve their problems.

✓ It can also help businesses in the marketing department. Customer feedback gives the marketing guys key insights into trends and habits. This information can be used to drive a company's campaign.
Different Ways to Ask for Customer Feedback
Now that you know the importance of customer feedback, a question arises. How do you ask for customer feedback? There are many methods of asking for customer feedback, especially through digital means. The most widespread way is to ask for surveys or ask the consumer for their thoughts.
Drafting out the perfect way to ask for feedback can be difficult. Depending on how it is made, the feedback can be a hit or a miss. You want to keep the feedback short. Don't make the customer feel burdened or irritated. Irritated customers will likely abandon your attempts to get feedback. Be creative in your methods and use some of these methods to obtain legitimate feedback.
Surveys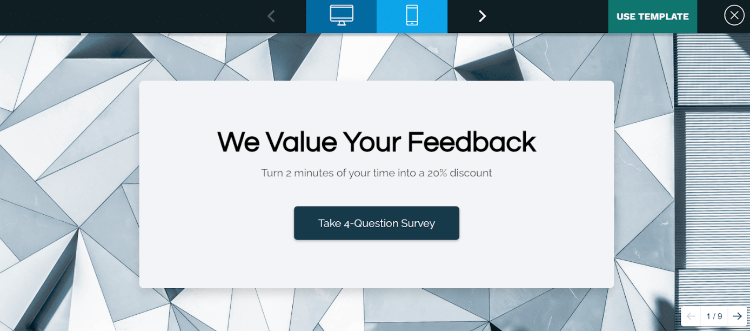 The old and tested form of customer feedback. Survey type feedback tries to gleam into the user's mind through a series of questions. The most common survey is the customer satisfaction survey. It asks a series of questions and makes the customer respond on a rating scale.
Surveys are often taken after the usage of a service or product. Surveys don't require the customer to put in much effort and are easy to create. Almost all businesses and companies use surveys at one point. Businesses like Uber and Apple regularly use surveys to get customer feedback.
Quizzes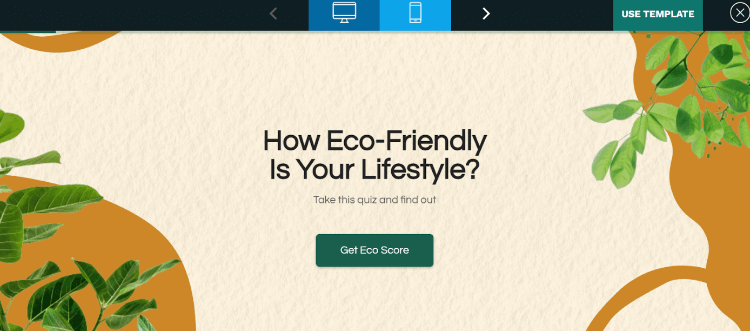 Grabbing and keeping the attention of consumers is not an easy task. Especially when people are bombarded with marketing campaigns from businesses almost 24/7. The average attention span of the user is a measly 8 seconds. Brands have to work something out in those 8 seconds and take the consumer's attention. Thankfully there are many unique methods to do so, like quizzes.
They are a fun and user-friendly method of engaging with customers. They help you create a stronger relationship with your audience and gain a better understanding. Brands like Shopify provide the option of taking quizzes to increase user engagement and gather feedback.
Live Chat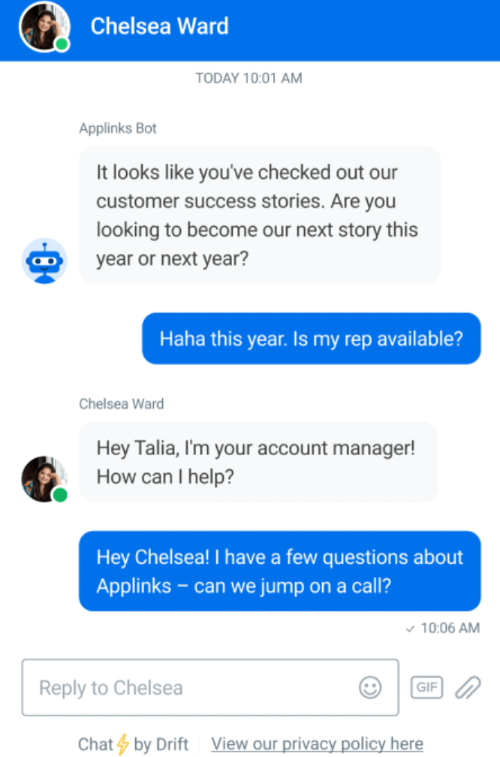 Live chat with customer support is the most preferred method for customers to reach businesses. A face-to-face meeting with an actual person gives the consumers a feeling of being listened to. Consequently, it can be one of the best methods to gather feedback from customers.
One way to do so is by asking customers their experience regarding the chat at the end. You can also ask for feedback by asking them to rate the experience on a star system.
Placing an option for a live chat near your product can help you reduce cart abandonment. This is because the user will easily be able to ask any queries they have. Companies like Drift that provide lice chat services regularly ask for feedback like this.
Emails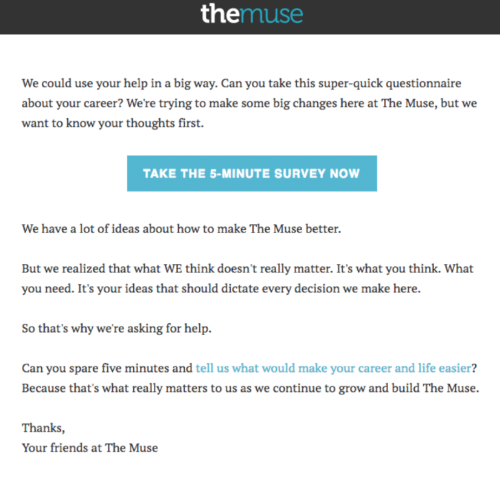 Email is still a very popular and widely used form of communication in business environments. It is one of the easiest and most popular methods of asking for customer feedback. Asking for feedback by email can be an effective method to connect with users.
Use each interaction with a customer as a chance to connect with them through a follow-up email. After a successful deal, ask for their feedback or send regular email surveys to your user base.
Email feedback is more personalised as it allows you to send one-on-one requests. You can even send surveys through emails or request an open response. Brands like Netflix regularly send emails asking users about their experience to improve personalization.
Focus Group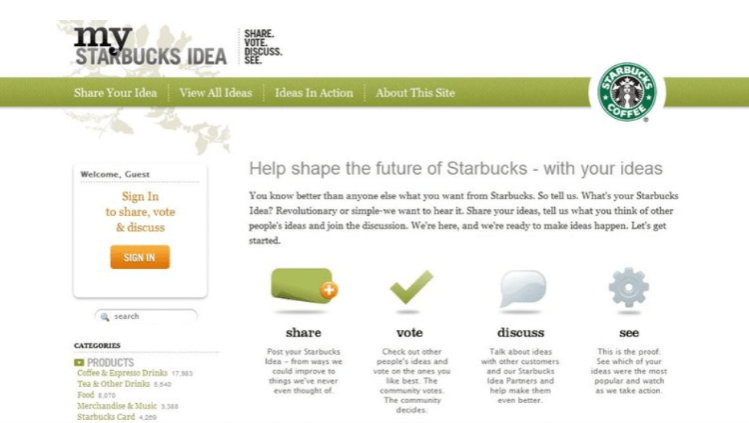 A focus group is a qualitative method of obtaining feedback. It involves a group of people guided by a facilitator in their discussion of an idea or service. Focus groups are open-ended and help gather personal experiences not found in data. Any person can throw in a new idea or share their view regarding a previous one. Every individual is prompted to share their thoughts with other users.
These groups are mostly used to measure opinions and collect information from consumers about services and products before they are developed. Focus groups essentially act as pre-beta users, which is very beneficial to a company. You can get feedback on a service or a concept before it is taken into development.
Starbucks, one of the largest coffee houses globally, uses focus groups. They launched My Starbucks Idea in 2008, where consumers constantly engage each other and throw out new ideas. In the first year alone, they got more than 70,0000 responses from users. It has helped them create a loyal customer base and provided users a place to voice their ideas.
Get Started with Online Surveys
With One Of Our 200+ Templates
So What's the Best Way to Get Feedback?
If you are wondering why customers aren't leaving feedback, ask this. Why would they? Approaching the customers the right way is what makes all the difference. Simply asking them to fill out a form doesn't inspire consumers to respond.
This lackadaisical approach sends the message that you don't care about their input. You need to grab their attention and prove that their feedback won't just be thrown in the dustbin. Reach out to your customers with honest intentions. And be sure to use creative methods when asking for feedback. If done right, customer feedback can be the guiding light of your company.