Let's say your business provides subscription services. Instead of asking or prompting the customer for payment every month or week, you can give them the option to set up a recurring payment. Once they sign up for it, all you have to do is sit back and relax as the payment transfers to your accounts.
Grab a template and add your product
Add your logo, fonts and colours
This takes away the hassle of making regular payments manually. Accepting recurring payments without a hitch can make or break a business. To keep your business healthy, it is vital to deliver a smooth and uncomplicated recurring payment experience to your customer.
What Are Recurring Payments?
Recurring payments are pre-processed payments that are repeated as per a schedule. They are also called recurring billing, automatic payments, or subscription. Often set up weekly, monthly, or annually, they are an efficient method to collect regular payments.
They save time and support customer retention by providing a better experience. The customer needs to sign a one-time authorization form to set up a recurring payment. After that, the customer's payment information is shared with the payment service provider, and their card is then charged regularly.
Recurring payments are divided into two types—variable and fixed payments. Fixed payments mean that the chargers levied every cycle remain the same. This kind of payment is seen in gym memberships or magazine subscriptions. In variable payments, the chargers incurred each cycle can be changed as per the usage. Electricity bills fall in this category.
How Do Recurring Payments Work?
To accept recurring payments, a business needs to have a merchant account. The business also needs to set up a payment processing system to store customer information. After that, the basic steps remain the same. The customer signs up for your services and provides you with their account information.
The customer agrees to permit storing this information and executing recurring charges. This information is then saved in the payment processing system of the business. This stored data is then used at regular cycles to process payments automatically.
Who Uses Recurring Payments?
Several businesses use recurring payments to collect money. These business types use recurring payments:
Subscription providers: It can include anything from magazines to streaming or subscription boxes. Most of these services are charged monthly.
Membership services: Many membership-based service providers use recurring payments to collect payments. It allows them to operate more efficiently and reduce paperwork. It includes gyms, clubs, professional organizations, or working spaces. They generally charge monthly or annually.
E-learning platforms: These businesses make online learning content for students. Payments can include single, one-time payments or recurring payments.
Blogs or articles: Several online blogs or articles are restricted behind a paywall. Only people who pay the recurring fee are allowed to access this content.
Government services: Basic amenities provided by the government and municipalities like taxes or utility bills can be charged using recurring payments. The amount can vary as per the usage of the person.
Direct services: These services have a fixed rate or a charge which is decided by the duration of time for which the service is availed. Some examples include child care, legal services, and gym trainers.
Payment plans: Several expensive and high-end services come with the option of EMIs. It allows the customer to divide the cost into regular payments at intervals, which softens the high cost's financial burden. Examples include weddings, buying a house, or a car.
Online services: Online services such as advertising, virtual service providers, website hosting, and SaaS are charged through recurring payments.
What Are the Benefits of Recurring Payments?
Recurring payments offer some effective benefits to improve your business.
Reduce the effort: When using recurring payments, you only need to put in a one-time effort to set up the initial schedule. After that, the payments are completely automated, and its a smooth sailing. You can sit back and relax as the payments get deposited in your account.

No late payments: late payments can significantly affect the cash flow of your business. A lot of businesses find them detrimental to their financial well-being. Some even charge a fee for late payments, which can harm customer relationships. Setting recurring payments ensures the proper flow of payments on time.

Improve customer relationship: Recurring payments can save both you and the customer time and energy. You also get to stay clear of those late payment conversations. Customers find them convenient, too, as they don't need to worry about it every payment cycle. All this provides a better customer experience and improves relationships.

Fewer costs and waste: Businesses employing electronic recurring payments save money on every bill, and it saves paper and requires manually transporting the invoices to different locations.

Better security: Recurring payments allow businesses to manage their customer information securely. Lack of paperwork means less duplication of sensitive information. It also eliminates the middleman between the consumer and the business.

Fraud prevention: Many payment processors come with fraud detection and prevention technologies. It allows businesses to defend the customer against fraud and reinforce a trustworthy image. It also saves the businesses resources that might otherwise be spent finding and dealing with frauds.
Best Practices for Collecting Recurring Payments
A lot of work goes into setting up a recurring payment system. And several factors decide the sustainability of your business. The way payments are processed, the way to deal with declining policies formulated around them, and communication with customers need to be thought out in advance.
Here we'll go through some practices to keep in mind when setting up a recurring payment system. This will help you improve your business and effectively deal with any issues that may pop up.
1. Prioritize Security
To set up a recurring payment, you'll need to gather, store and process customer data. It will also include sensitive data such as their credit card information. If your business fails to keep it secure, you will lose the customer's trust and leave your reputation in tatters. To make secure card payments, PCI compliance is maintained by card companies. All businesses that deal with card data are required to be PCI compliant.
However, it can be tedious and incur additional costs. Most businesses pick a payment gateway that complies with PCI DSS to deal with this. Other ways to increase security are Card Verification Value (CVV) and Address Verification System (AVS).
2. Ensure Transparency
To win customer confidence and run your payments smoothly, ensure proper transparency. Hiding aspects of your policy or using hidden charges can put off customers and backfire in the long run. Customers will lot trust and leave your business. To avoid such a situation, be completely transparent regarding your policies.
Mention important clauses of your polity upfront in your advertisement. Be sure not to make your terms and conditions too confusing or long. Keep it short and to the point. You can also consider informing customers regarding policy using FAQs. This will let the customers easily find the answer to their questions regarding the policy.
3. Communicate Policy Changes
Many businesses change policies or make small modifications over time. Ensure that on such an occasion, effectively communicate such changes. Use emails, advertisements, social media, or statements to tell your customers about the changes.
If you plan to make changes in the authorization of payment methods or charges, tell your customers in advance. It is important to notify customers of this before billing. Send timely notification of policy changes to maintain customer loyalty and avoid chargebacks.
4. Always Get Written Permission from the Customer
Imagine a scenario where a customer claims that their account has been debited without their authorization. Lack of written permission can lead to some serious problems in such cases. This is why it is essential to get written permission from customers to authorize recurring debits. Also, be sure to collect a written mandate with details like the day of withdrawal, amount, period of payment, and the customer's signature.
5. Don't Be Eager with the Late Fee
Continuous and streamlined cash flow is vital to any business. And timely payments are what keep cash flows consistent. It is only natural that businesses want customers to pay on time, and however, there are bound to be some customers who delay payments. To manage such customers, businesses impose late fees.
Before charging late fees, make sure that your customer knows your policy. Remind them of the imminent late fee to provide them sufficient time. You can also go for a more positive approach by offering discounts on early payment of fees, reducing the risk of late payment and ensuring proper cash flow.
How to Collect Recurring Payments?
Now, since you know all about recurring payments, let's talk about how to collect them. You can collect recurring payments with the following steps:
1. Choose a template: You can choose one payment page template from the range of multiple templates on the website. Pick the one you think might fit the best according to your requirements.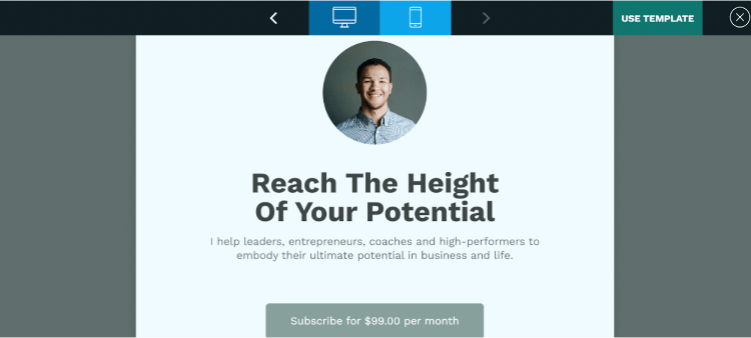 2. Choose a payment service provider: To make a payment form, you have to choose one service provider out of all the options available – PayPal, Square, Stripe, Braintree or Mollie.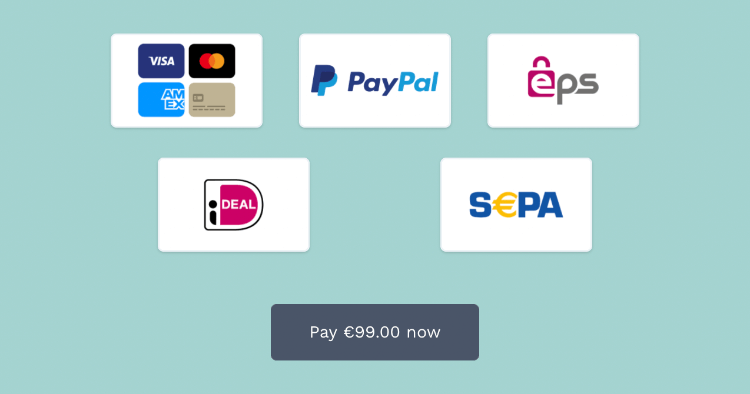 3. Editing your Payment Page: involve.me lets you edit your templates easily with a drag-and-drop builder. It helps you to easily add and delete elements to your page and design it according to your needs.
4. Choose Payment type: You have to choose a payment type – 'one time'; or 'recurring'. If your service is subscription-based, you can choose the recurring option. If not, go for 'one time'.

5. Select "recurring": If the payment type is 'one-time', add the price you want. If it is 'recurring' then choose a payment method from the drop down menu.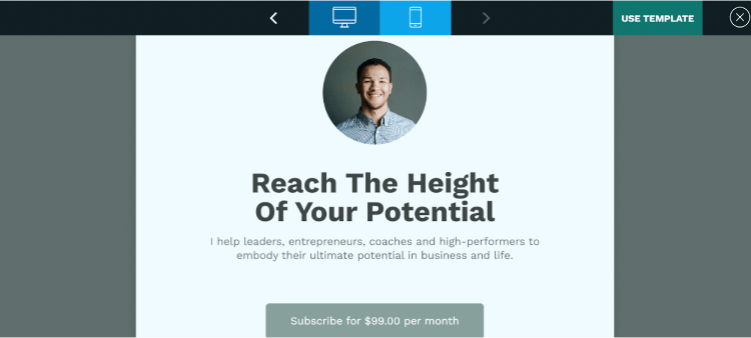 6. Publish and Share: After you have made all the changes and selected the payment types, you can easily publish the payment page. Share it wherever you like!
So What's the Best Way to Collect Recurring Payments?
Progress in payment technology has introduced new and easier payment methods. One of the most popular methods is the recurring payment. The subscription model of payments continues to grow exponentially in popularity. It provides benefits to both the business and the customer. Customers get the ease of access that comes with recurring payments. They no longer need to go to banks to pay monthly invoices. And on the other hand, due to steady and consistent payment, recurring payments remain the go-to payment method for many businesses.