Interested in the landing page design trends for this year and the upcoming year? Discover how your landing page design can influence the conversion rate.
Remember, these are just trends, and ultimately, you should design your website according to your preferences. If you don't like these designs, that's fine, you do you!
1. One-page Websites
You might be living under a rock if you haven't heard of landing page builders like Wix or Squarespace. The increasing popularity of these tools enables even those with minimal design or coding skills to create a website within minutes, making it worthwhile to have one compelling landing page.
One-page websites serve as portfolios for designers, photographers, or writers. Some individuals use these pages as digital CVs to leave a lasting impression.
Here's an example of one-page website created using involve.me, featuring captivating examples of artsy work to attract potential clients: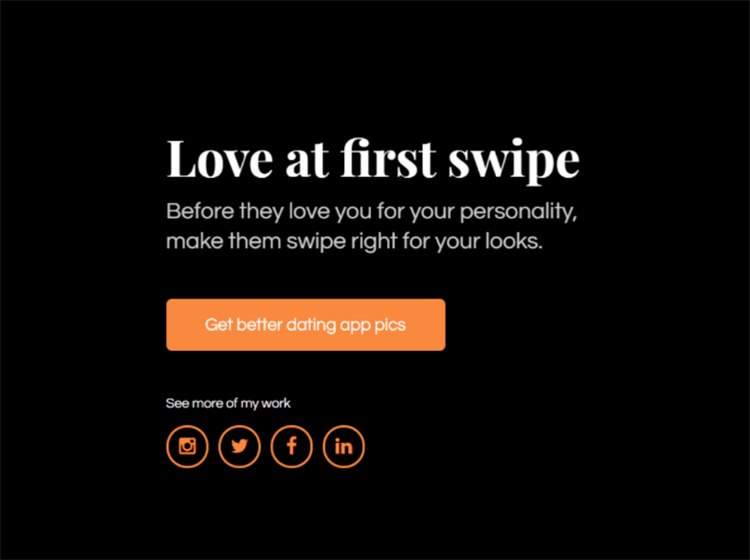 Grab this landing page template to create a similar one for your needs.
Art projects and campaigns can benefit from the simplicity and straightforwardness of one-page websites, as the entire focus remains on one project without splitting attention.
This type of landing page can host links to various ongoing endeavors. For entrepreneurs or influencers handling multiple projects simultaneously, take inspiration from Vlad Gozman's successful landing page.
Definitely, this basic type of viral landing page with simple communication can bring your business more buzz: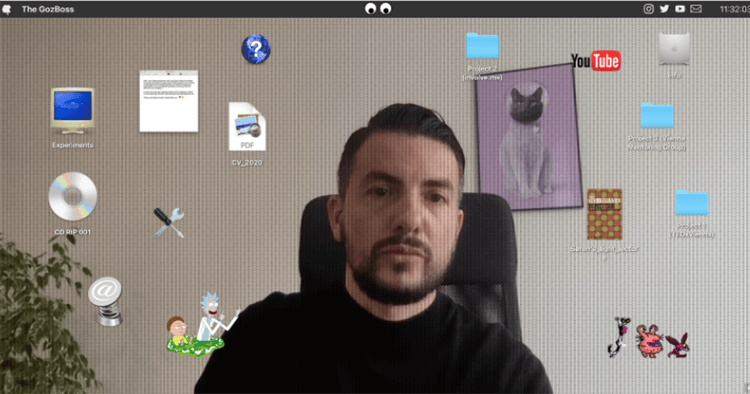 With Gen Z predicted to become the most entrepreneurial generation, we can expect to witness a surge in these mini-pages in the years to come.
2. Oversized Typography
Ridiculously large text that covers almost the entire screen serves two great purposes: it effectively conveys a simple message with utmost clarity. There's no doubt that David Cale, the mastermind behind this effective landing page, is an exceptional digital product designer.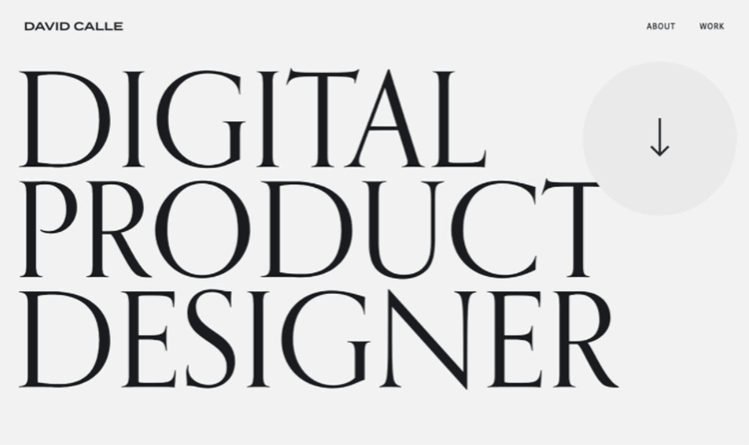 Ridiculous typography is incredibly versatile, as it can be employed in minimalist design, standing as the sole element to occupy space. Alternatively, it can also be used in maximalist design to harmonize all elements and dominate over the surrounding noise. I'm completely on board with this trend for persuasive landing pages!
3. Graphic Text Instead of Images in Headers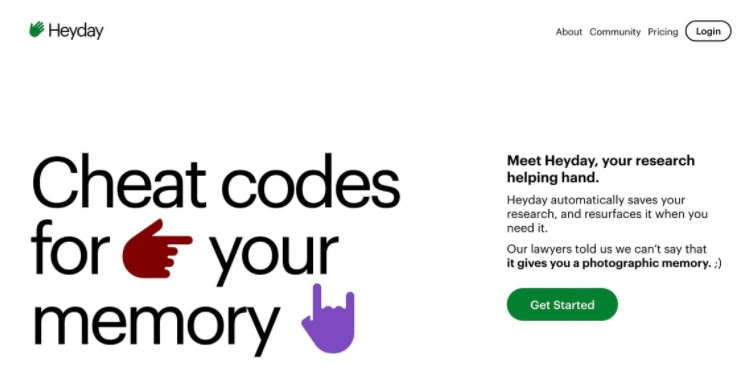 This is actually a result of the previous trend combined with another, rather utilitarian, custom landing trend: page loading speed. Images make your page load slower and you can't have that happening in 2023 anymore. Prospective customers will click off, move on the next Google search result and buy from there instead.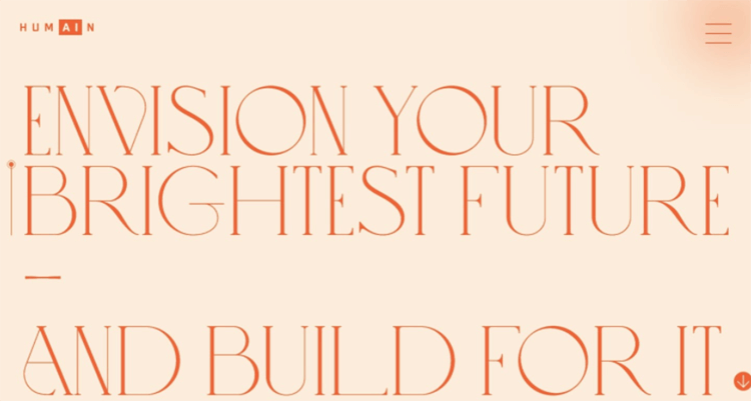 This is precisely why oversized graphic text is poised to replace website headers in the upcoming years. It cleverly combines crystal-clear messaging with faster website loading times. And let's face it, avoiding customer frustration will never go out of style. So, always think beyond common landing pages.
4. Using 2D and 3D Design Together
Creating two-dimensional and three-dimensional design elements used to be distinct skills for designers and illustrators. However, with the emergence of new tools that facilitate the integration of these skill sets, we can anticipate a growing number of websites adopting this combined approach.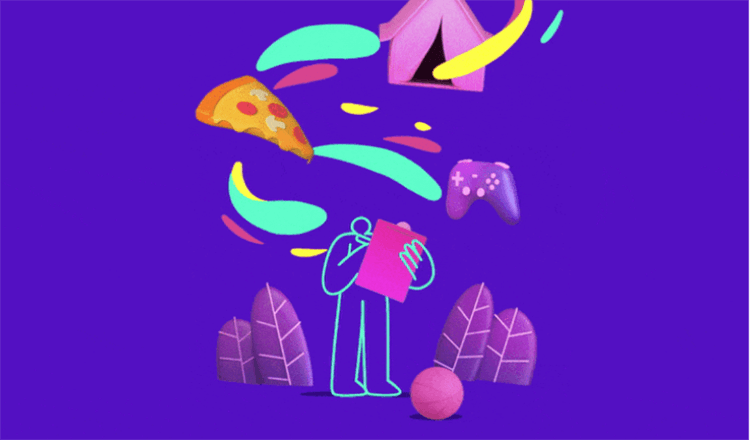 If you've been on the internet in the last three years, you've likely come across those exaggerated characters appearing on corporate websites. First introduced by Facebook, this illustration style known as Alegria was quickly imitated by other tech companies, propelling it to mainstream popularity. However, as swiftly as it rose to fame, in 2021, this trend...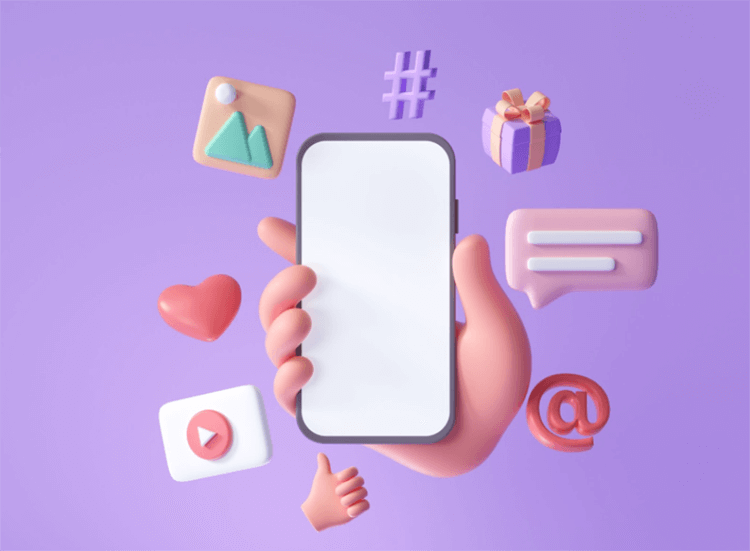 which has now evolved into this: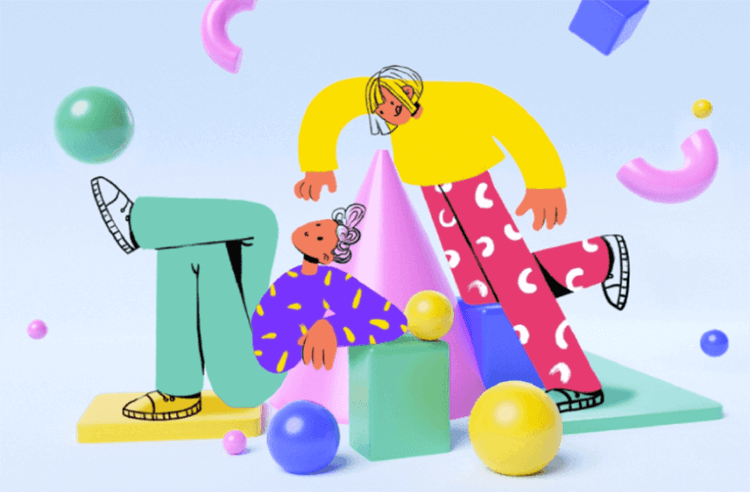 Digital design tools and even animation tools are getting more powerful and easier to use, which means people can create crazy advanced things like these easier than before.
Alegria had its moment, it was fun and it's over. I'm excited to see these everywhere in 2023, they're super whimsical, they add character and panache. NEXT!
5. Glass-like Textures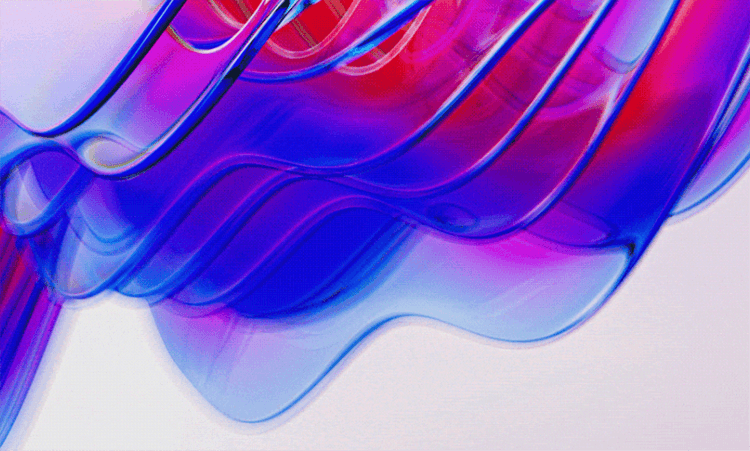 Here we go with the futuristic sci-fi stuff. Every hot upcoming trends list needs something like this. How did we get here? Basically, now that everyone used their lockdown online courses to design professional looking graphics in Canva, actual professional designers have been stepping their game up.
Here's a hyper-realistic 3d glass animation by Nathan Riley on Dribble that shows us how this trend can be used in corporate ads and websites. Chef's kiss, Nathan, chef's kiss.
6. Art Deco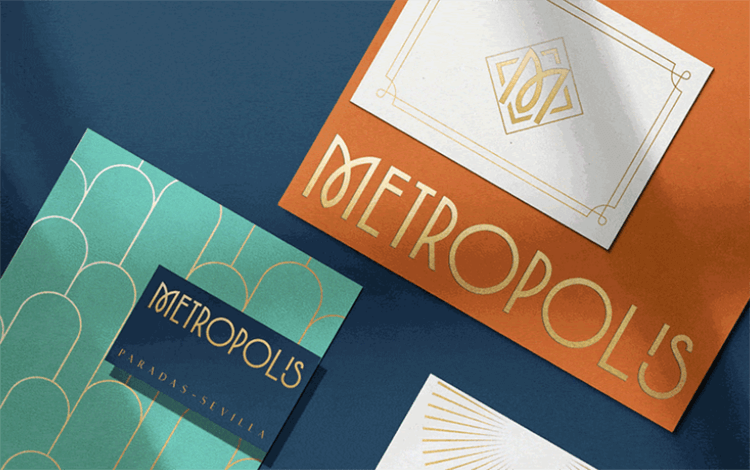 Art deco was an architecture style popular in the 1920s and 30s. Think The Great Gatsby and flapper dresses.
It's full of geometrical lines and bold decorative elements. It's pure opulence and extravaganza. This is NOT a minimalist style. But it is quite sleek and I'm excited to see what digital marketing agencies do with this trend.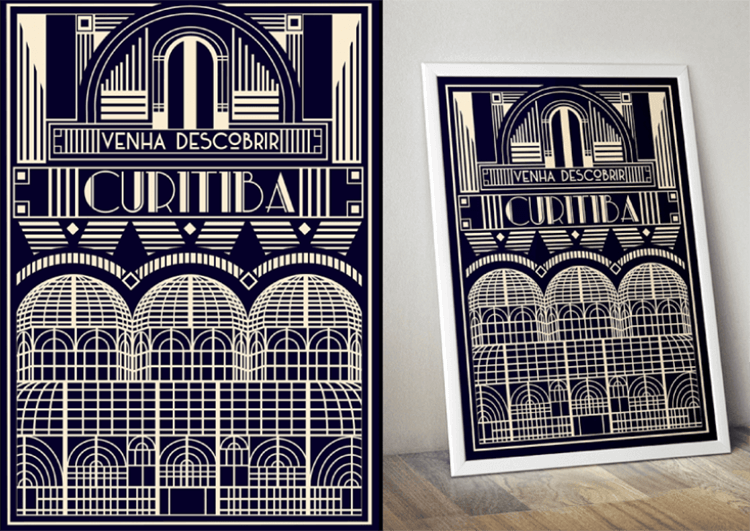 In web design, we're expecting to see some art deco inspired line work, shimmery gold textures and dark jewel tones characteristic of the era.
7. Collages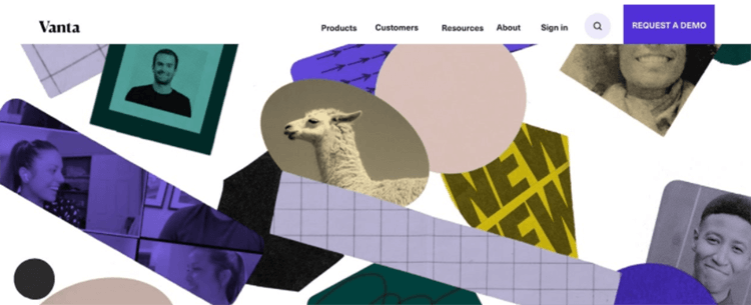 Collages have gone from vision boards in college bedrooms to wed design design. In 2023 they combine illustrations, 3D as well as 2D graphics. These are easy to make without much skill in graphic design, thus business owners love them so much. We'll see them more often in various digital marketing campaigns ;)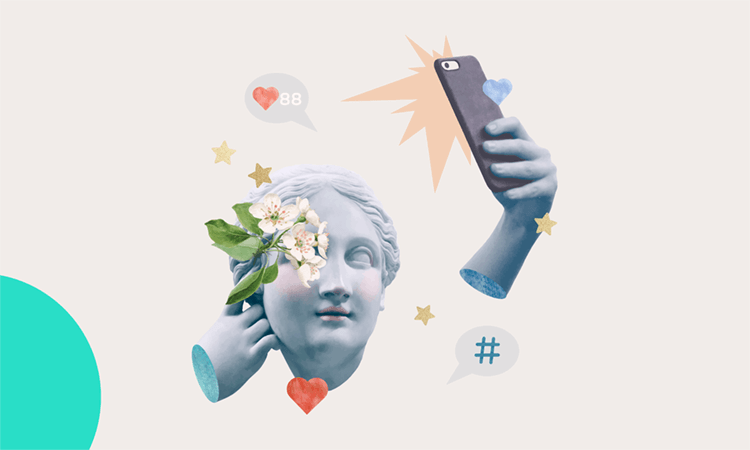 This eclectic style comes with a lot of creative freedom and variety.  Digital collages also emulate paper textures, which brings me to the next trend for 2023 web design.
8. Paper Cutouts
Speaking of paper textures, say hello to actual paper.
Well, digital paper closely resembling real paper. If you're taking anything from this, it should be that web design in the 2020s will be about making the objects on screen appear tangible. These types of landing pages aim to add depth, grit and tangibility to digital design.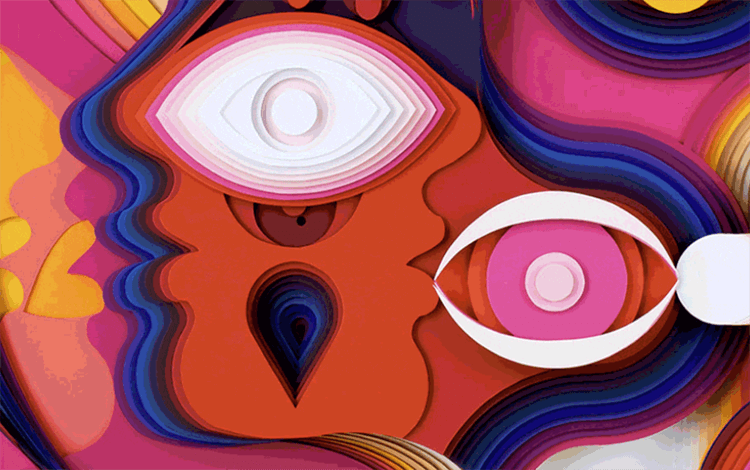 The traditional art form of cutting paper dates back to 4th century China and now has made it to the digital world. We have seen this before, but after major brands with insane budgets took it to the next level in 2021, I think we'll be seeing a lot more of it in 2024.
Take a look at this paper cutout animation from Vogue.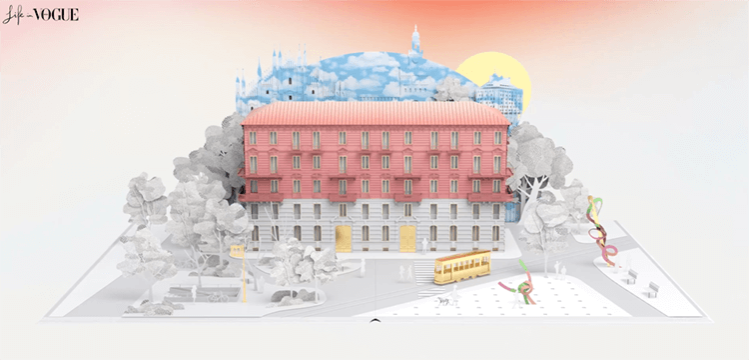 9. Riso Print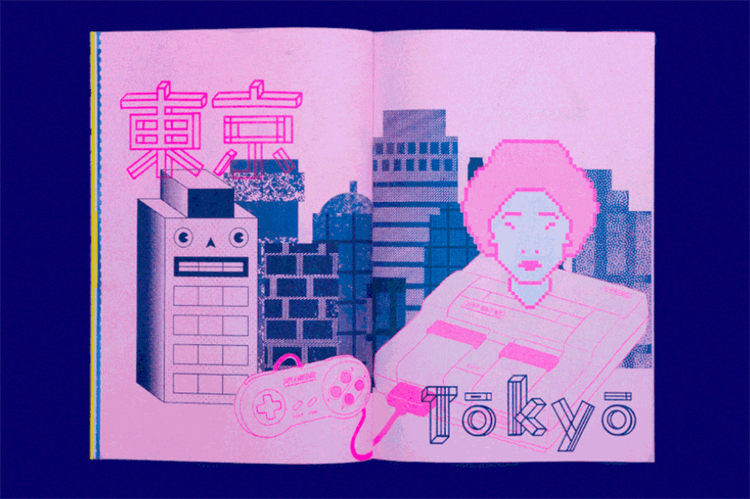 Another blast from the past!
Riso was popular in the 80s when a Japanese brand invented a machine for high-volume photo-copying and printing - the risograph. It was originally intended to be an office printer because images came out with many imperfections - alignment and colour distortions, ink bleed, grainy textures.
These imperfections are what the world fell in love with then and what add a fresh and unpredictable feel to digital design in 2023. Print itself might be dead, but the nostalgia of its early imperfect form is coming back.
10. Gender Neutral Design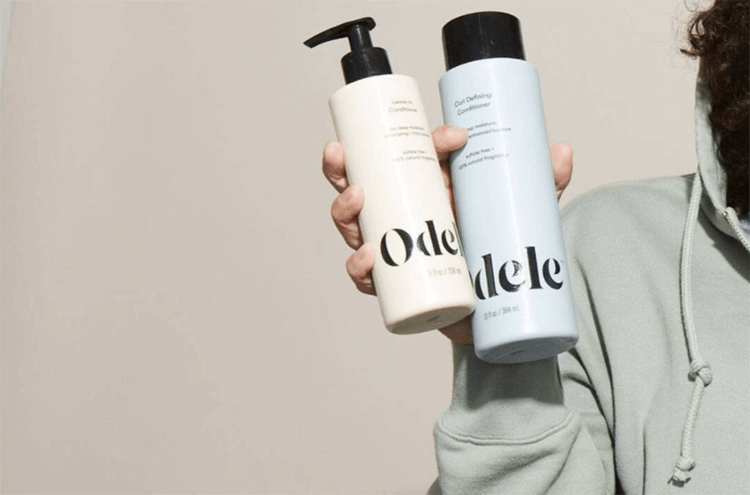 Overly gendered web design is a fad we're leaving behind. Not all digital make-up stores need to be neon pink and camping gear logos don't need guns and whiskey. We can do better.
We'll be witnessing an increase in shampoo brands aiming to cater to specific hair needs, rather than just targeting a particular demographic with advertising campaigns. Moreover, expect to find more body washes labeled as "Lemon & Green Apple" in neutral packaging, and fewer with names like "Bootylicious Summer Vibez" in a glittery tube.
Snapchat has even taken a step further by completely removing the requirement for gender information. They found it unnecessary for their app, and many other apps share this sentiment.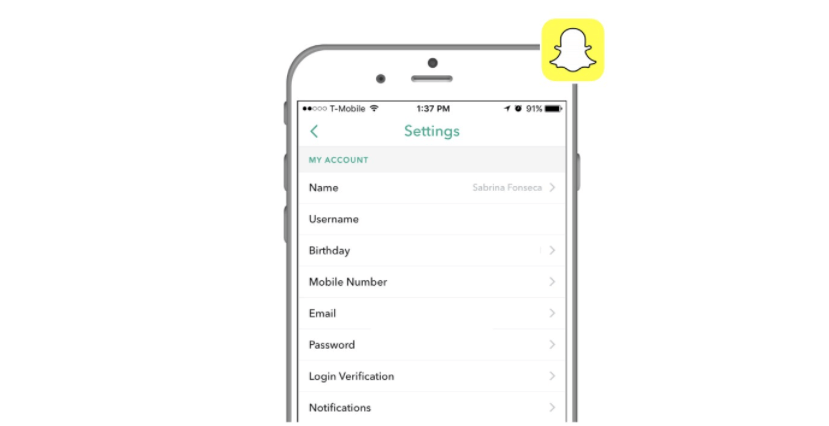 If even a period tracking app like Clue can have a gender neutral design, that's how you know it's time to move in. Their app design managed to merge medical questions with personal ones while still being intimate and comforting.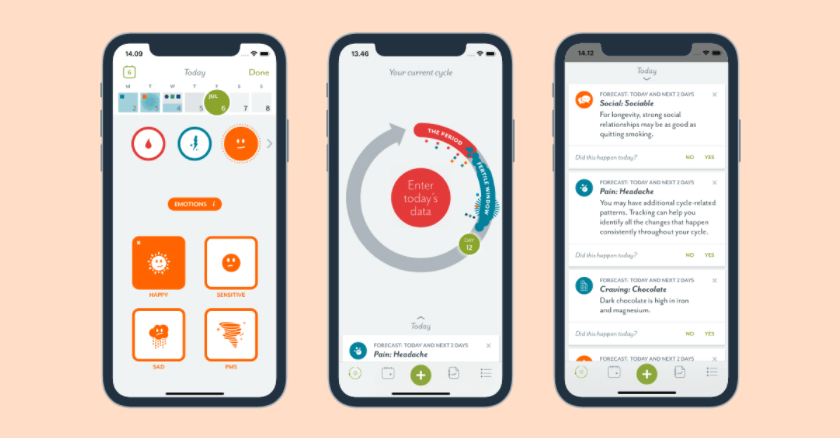 Get Started with Converting Lead Pages
With One Of Our 300+ Templates
What Should We Expect from 2024 Landing Page Design?
2024 high-converting landing pages will be a colorful blend of references to print styles, oversized typography and texture. Designers will take advantage of their tool stack to print depth and tangibility of the traditional art forms into the digital world. Minimalism will still be present, but slowly fade out as the decade embraces more bold, over the top styles.
Rebranding is one of the most effective actions you can take for your website (excluding Twitter). The design should focus on enhancing user experience, leading to improved organic traffic and a reduced bounce rate.
During the process of redesigning dedicated landing pages, create new calls to action, action buttons, and product descriptions, along with using high-quality product images, as all these elements contribute to your online presence. Having a complete understanding of current trends can further aid in conversion rate optimization and keep landing page visitors on your website longer.
Take it a step further by transforming visitors into customers - design an eye-catching marketing funnel to get more qualified leads and segment customers automagically.