Today we're having a seat with Julian Wiehl, CEO and Co-founder of Wingpaper. Julian will tell us about how his experience as Editor in Chief of Vangardist Magazine led him to spark the evolution from static pdfs to smart and connected digital documents.
Julian Wiehl, Onliner of The Year 2018, challenges outdated social taboos as CEO and Co-Founder of Vangardist Magazine. As a leading progressive magazine in the German-speaking space, Vangardist breaks LGBTQ+ stigmas while delivering great content every month.
Vangardist was put on the global map 6 years ago, when one of their campaigns reached 50million people in 4 weeks, without a single cent spent on marketing.
In 2014, Julian and his team devoted an entire Vangardist issue to HIV+ awareness, prompting readers to take the issue into their hands. Literally.
Blood from three HIV+ donors was put into the ink with which the magazine was printed. Medical professionals made sure the blood was treated in a way that would cause no harm while handling the magazine.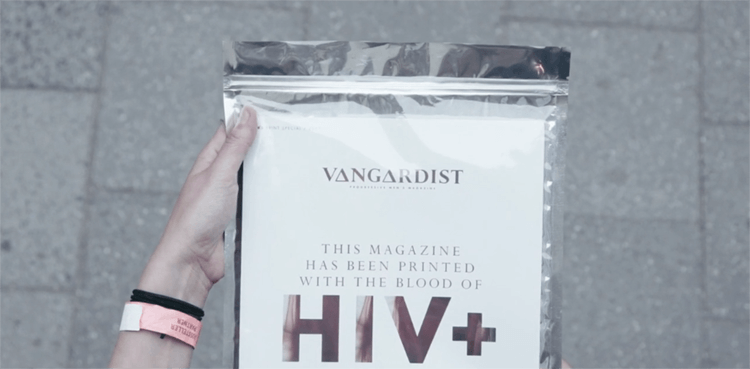 Holding the magazine was as safe as shaking hands with an HIV+ person. The issue was sold in a sealed plastic bag, having readers make the conscious choice to break the seal and break the stigma.
The social stigma is what the HIV+ community identifies as hardest to deal with. This is why the Vangardist set off to break it.
"It's good that we're getting this much attention because the cause needs attention. It's also bad that we're getting this much attention because it shows how uneducated about this the public is." Julian Wiehl
A year after the campaign, Julian and his team started a new mission: helping publishers make better content and reach more people. There's that story:
What is Wingpaper?
Wingpaper was founded by the Editor in Chief of Vangardist, the progressive man's magazine.
We founded Wingpaper in back in 2015, because we needed a tool to publish our own magazine and to show every publisher around the globe how to do it. So we're solving every publisher's problems instead of just our own.
We work with many publishers in the German-speaking space and we would like to expand beyond that. We've raised 1 million € in funding and are open to speak to more investors. We want to take Wingpaper to the global market.
Wingpaper is like Pinterest for pdf documents. We are already integrated with over 35 million documents that users can collect and share.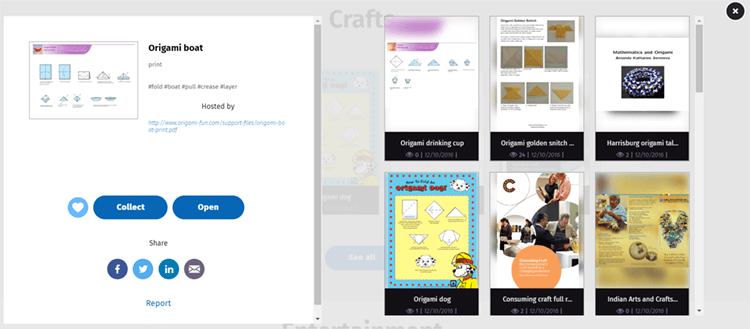 What we do is, we take a pdf and Wingpaper transforms into HTML5 so it's code. This makes it able to open it up in any software and edit it.
We made an editor that includes involve.me integrated as an element that users can drag and drop into their pdf.
You can integrate quizzes or surveys into your pdf easily, any involve.me project can be drag & dropped here. You can add anything from smart forms with logic jumps or quick surveys or even accept payments within your pdf with involve.me payment forms.
What Problem Does Wingpaper Solve?
We bring all your content into one place. Before YouTube, you had to host your own videos. But there was a reason people switched to YouTube. There was a need for a platform where all the videos from global creators are in one place. You can still have your videos on your website with an embed code from YouTube.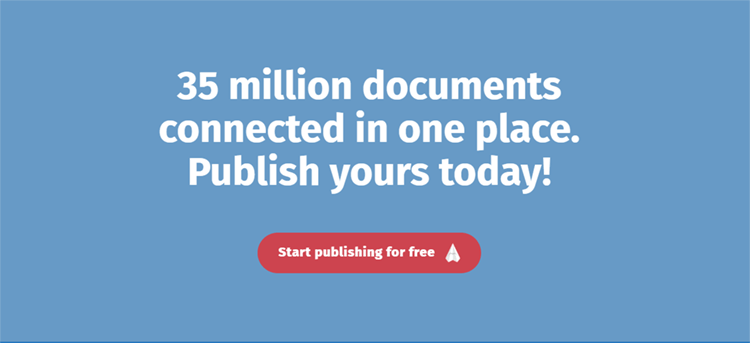 Wingpaper is a cloud solution for your documents. You can merge all your marketing channels into one document - your YouTube content, your emails, your involve.me projects, your social media content.
Pdf is commonly used in sales when making proposals. Wingpaper allows you to use your existing content from various channels and merge it for a killer digital sales pitch that takes 5 minutes to make.
What Are You Most Passionate About at Wingpaper?
Delivering democratization of content, so we can supply everyone and give them access to a lot of data and information. Not just a search tool, you can make collections. We allow people to collect what they really think is important for them.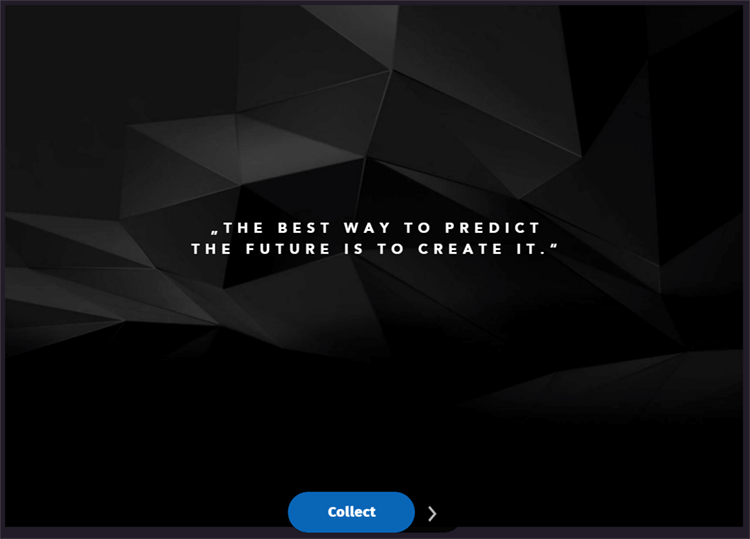 We enable people to share information instead of fake news. In times of fake news and blog posts anyone can write, a pdf is a more complex tool to deliver information. You wouldn't be able to fake it so easily.
It's easy to write a blog post or a meme and spread misinformation that way. But you wouldn't write a whole thesis and make a pdf about something that is fake.
While social media platforms are focused on superficial stuff, we have a platform for real knowledge. Wingpaper is about going deeper.
What is the Most Common Issue Wingpaper's Clients Face?
There's a lot of talk about climate change among publishers. People want to go from print to online. So they put their pdfs up on an isolated server and let people download it.
With static pdfs, publishers lose social interactions and a sense of community with their readers. Wingpaper's interactive documents boost engagement and gamify brand interactions.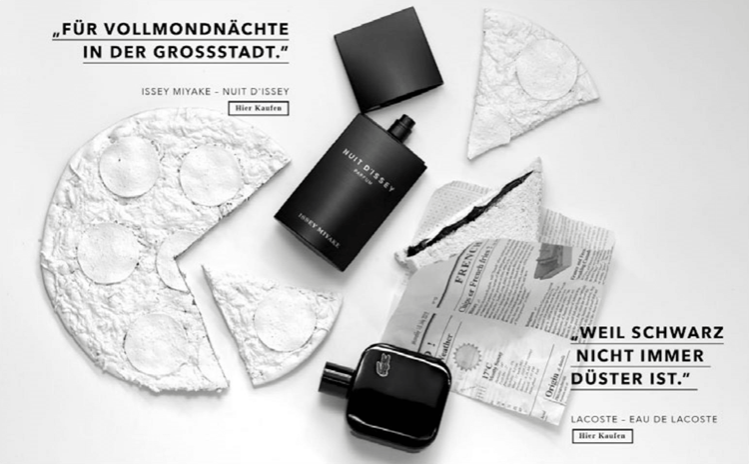 We help publishers keep an open connection to their users, prospects and clients to communicate with them while they're in the process of deciding whether or not to use their product.
I don't understand why people still use pdf. It's static, made for print not for online use and easy to copy and steal it. With our technology, if you don't allow downloads, you own your copyright and documents.
How Does Wingpaper Stand out from the Competition?
Everyone in the game is focusing on having a nice presentation for your digital documents. We focus on data.
We see content as data. Our mission is to analyze all documents that are published on our platform and bring it together. This way we can recommend readers content similar to what they like.
Wingpaper incentivizes your audience to interact with your documents and share it. It's the Pinterest for pdfs.
Why Did You Feel the Need to Start Using Interactive Content for Wingpaper?
When we first discovered involve.me, we liked the possibilities it would give us as a publisher. It was so easy to use. We found it to be a great way to showcase the magnitude and possibilities of Wingpaper.
It takes you minutes to create beautiful forms, lead pages or quizzes for any use case. Making smart content is a five-minute job with involve.me.
Smart form features like logic jump and multiple outcomes help our clients collect better data in less time. To use it, everyone can make a free involve.me account in 5 minutes and create anything that would make their Wingpaper documents pop.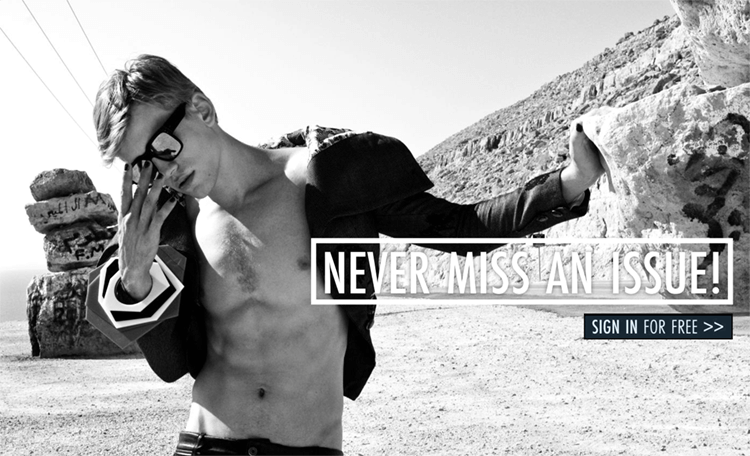 What Part of Your Funnel Do You Use involve.me Most In?
Asking the clients about their pdf experience. We run a quick survey to find out how their experience was publishing a magazine on their own server compared to Wingpaper.
What Was Your Biggest Success with Involve.me?
The ease of integrating it into Wingpaper. It was as fast and easy for us to integrate it as it is for our customers to drag and drop it into their documents and to add interactive and data collection elements.
Being able to accept PayPal and Stripe payments with custom price calculations within your pdf make Wingpaper a powerful tool to generate sales.
What Problems Were You Trying to Solve by Using involve.me and How Were You Trying to Solve Them Before?
We didn't know how to include a form in Wingpager. So we were happy to find involve.me to create easy forms in minutes. Because other plugins need a bigger infrastructure, like Wordpress.
We could have done it in Wordpress actually, but that's unnecessarily complicated. It made no sense.
What Features Sold You on Signing Up for Involve.me?
We wanted something that anyone can use to make their documents better. Our editor is drag and drop, so obviously the form builder had to be too. We don't expect people to know how to code.
Once the interactive content is in the Wingpaper document, we like that involve.me can send that information to our clients' CRM and email automation automatically.
This way, our clients can really see the impact of their Wingpaper documents - how many leads they generate, how engaged they are and actually drive sales.
See all involve.me integrations here →
Ease of integrating involve.me into your platform was also a big factor. It was the easiest option we found.
What Made You Happiest About Working with Involve.me?
The easy integration into our environment was also one of involve.me's many advantages. My developers had no issues with making it possible for our clients to drag and drop an involve.me element into their pdf as easily as creating interactive content in involve.me's editor.
Why Do You Recommend involve.me to Others?
From a publisher's perspective, the topic of collecting data sounds complicated. A lot of people are blind to the possibilities of smart data collection. With involve.me, they can do it themselves. For the first time it's easy to collect data. It would be a pity to not do it right now.
If You Were to Recommend involve.me to Your Best Friend, What Would You Tell Them?
I would recommend it to my clients because it's easy to use, beautiful and it works.
I like how involve.me is made. There is a learning curve to using any software, so ease of use is a deciding factor. I like that involve.me is not complicated. It's intuitive.
Have you tried Wingpaper with your involve.me projects? Try it out and show us what you made.
User Engagement Use Cases
One platform, many applications