There is a way to collect more data from your users by giving them what they need. One solution is a custom calculator.
In this article, we'll introduce you to five types of custom calculators that can assist businesses in increasing their conversion rate. We'll look at how each calculator works, what benefits they offer, and how you can begin using them. Three words: only practical tips.
By the end of this article, you'll know which type of calculator will benefit your website the most and how to create advanced calculators without code (yeap, even marketing folks can create a complex website calculator with ease!):
What Are Interactive Calculators for Websites?
Interactive calculators are customized tools that allow users to enter data and get instant results based on given parameters.
The calculators are designed to be both user-friendly and captivating, helping customers choose the right products. But not only:)
Interactive calculators provide a personalized experience which, in turn, results in higher conversion rates and customer engagement. Most importantly, custom calculators can give a competitive advantage on the market.
Let's explore how B2B and B2C businesses can get the most out of calculators and how you can create your own application without a single line of code.
Top 5 Custom Calculators to Gain a Competitive Edge
Custom calculators offer a range of benefits, including improved customer satisfaction, price transparency and flexibility, and increased lead generation. We will take a look at the most popular types to determine the one that best suits your sales and marketing initiatives:
1. Price Quote Calculator
A major e-commerce enterprise and an 18-year-old providing online services can both benefit from embedding the price quote calculator into their websites.
Price quote calculators are used by businesses that offer custom products and have a dynamic pricing system. This means that all prices can be adjusted to the individual needs of the customer.
Take, for instance, a solar roofing company that provides bespoke pricing based on the size and shape of the client's roof:
By adding a pricing calculator to your website you can significantly increase your sales conversion and make your pricing system more transparent. Such a solution can also reduce burden on customer support and sales team who do manual calculations for clients.
Use calculator submissions in a few ways. You can either collect data to see what product type drives more interest or jumpstart your lead generation campaign.
Consider asking your leads for their email addresses in exchange for a price quote, then guide qualified leads towards a purchase decision.
If you want to learn how to create a similar price quote calculator (like in the example above), check this step-by-step guide. 
2. ROI Calculator
In order to seal a deal, sales teams need to clearly highlight the benefits of the product.
An ROI (Return on Investment) calculator can do exactly that - help potential customers see the business value of your product. 
For instance, a company selling solar roof systems can embed a calculator that shows visitors how solar panels reduce electricity bills and carbon footprint over the years. Although solar panels are not the smallest investment, their long-term benefits far outweigh any upfront costs. 
There is no need for sales team to persuade target groups over the phone or email. The buyer can make this type of calculation on their own and see why buying solar panels is a good financial decision after all.
The same approach can be used in B2B sales process. ROI calculator can demonstrate the potential financial benefits of a product and justify the investment which will increase the likelihood of a sale. 
Let's take a look at Salesforce that thrives on B2B sales.
Saleforce's leads need a lot of data to make the final decision because 1) getting Salesforce CRM is a long-term commitment, 2) it requires a big investment. 
To convince its potential customers, Salesforce presents hard data with the help of calculator.
Salesforce has a calculator that provides projections on the company's three-year revenue expectations after implementing CRM software. Their B2B leads can download the custom ROI to see the forecast and read more about Salesforce's business value.
These hard data results can help B2B leads make informed decisions about investing in Salesforce.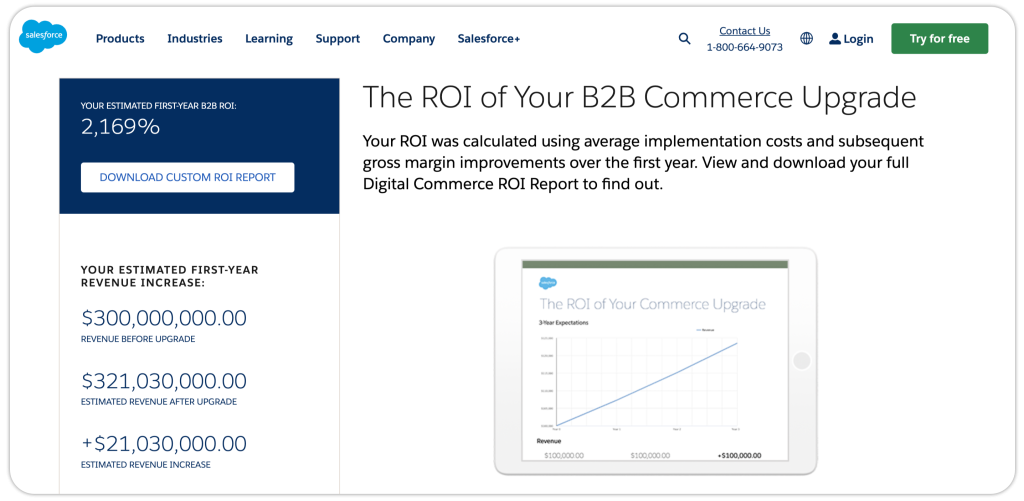 You can also get very creative with ROI calculators for your B2C audience.
If you sell T-shirts made of the highest quality cotton, it might be a good idea to show the benefits of investing in one by creating a calculator that compares the cost of buying several lower quality T-shirts over time to the cost of a single high quality T-shirt.
Here is another ROI calculator idea from an eye clinic in Wisconsin: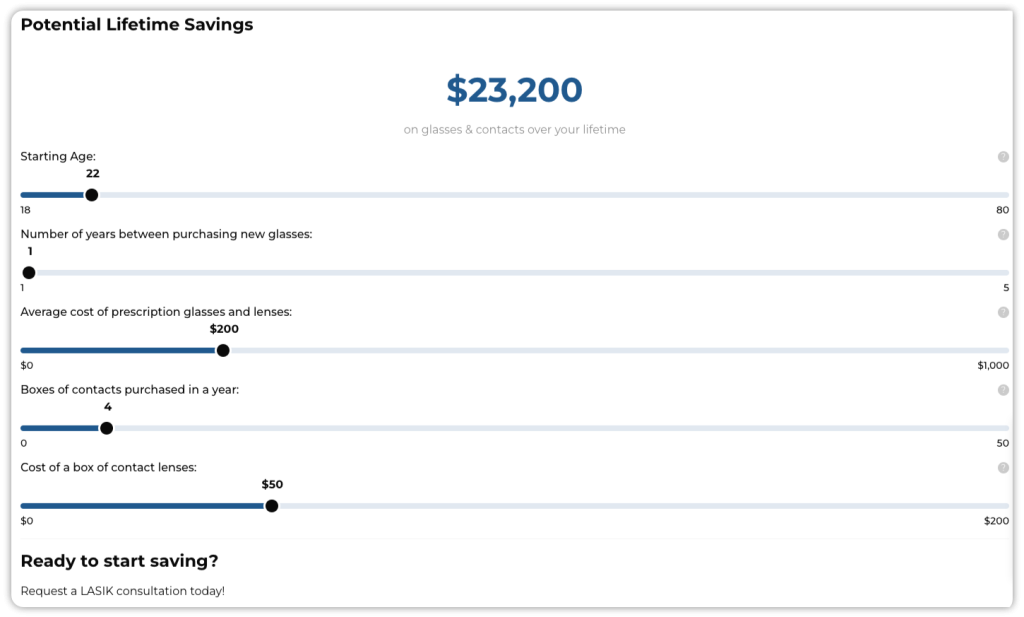 Patients who are hesitant to pay for laser eye surgery can use this calculator to see how much money they can save over the years if they have surgery. 
Indeed, the cost of glasses and contact lenses can add up significantly over the years. This clinic is great at communicating this message. Below the calculator the eye clinic adds a call to action to encourage patients to consider eye surgery as an option.
3. Shipping Calculator
The shipping calculator allows your customers to determine shipping costs based on the weight, size and destination of the product. This type of calculator can either be added to the shopping cart or have a separate web page.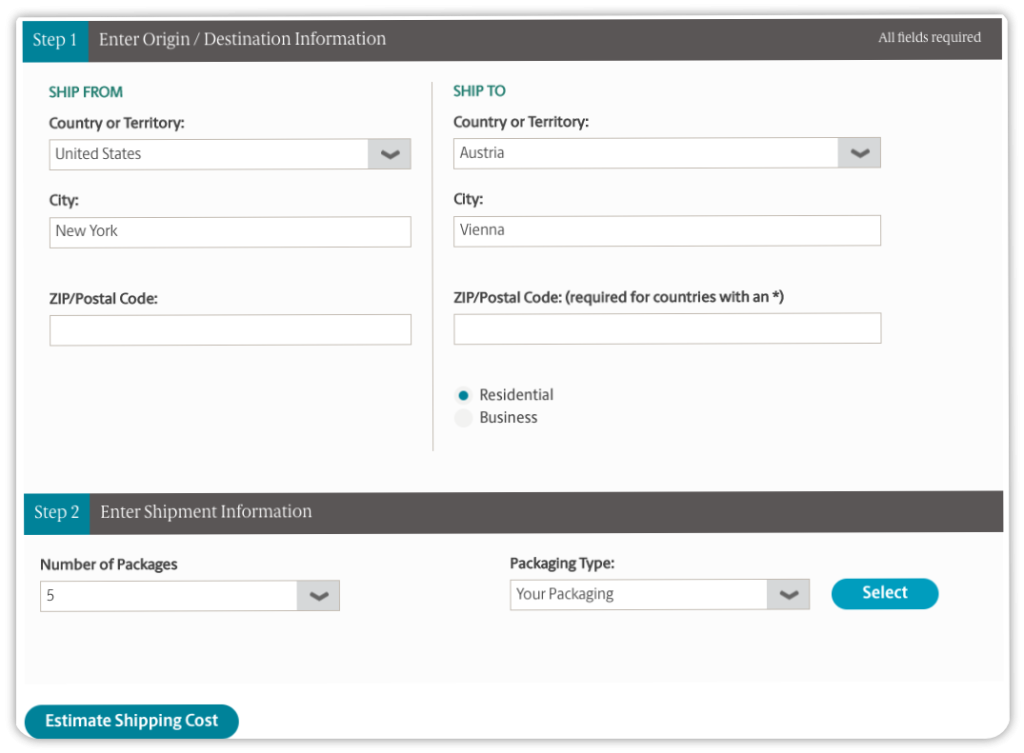 If you sell any kind of physical products online, consider using shipping calculators to offer your customers a few extra (paid) options. For instance, they can calculate the total cost of an express delivery or a white-glove delivery (when transported with the utmost of care). 
When selling products all over the world, you can use a shipping calculator as an upselling tool. Offer reduced rates on shipping for your regular customers or the ones who buy in bulk. 
The shipping calculator can also give you more data about your audience. Just include a few extra questions in your calculator to learn more about the people who want to buy from you.
In the end, your customers get what they want - the transparent shipping price, and you get data to work with.
You could possibly consider lowering the shipping cost for the target audience in areas where your product is still new.
4. Insurance Calculator 
Any online store that sells high-value or fragile items, such as electronics, jewellery or expensive home goods, can benefit from embedding an insurance calculator into their website. 
The types of stores mentioned above often deal with products that are at a higher risk of being lost, damaged, or stolen during shipping.
Providing insurance options can help to mitigate these risks and give your customers peace of mind. Calculator can be a way to automate and streamline the checkout process at the online store.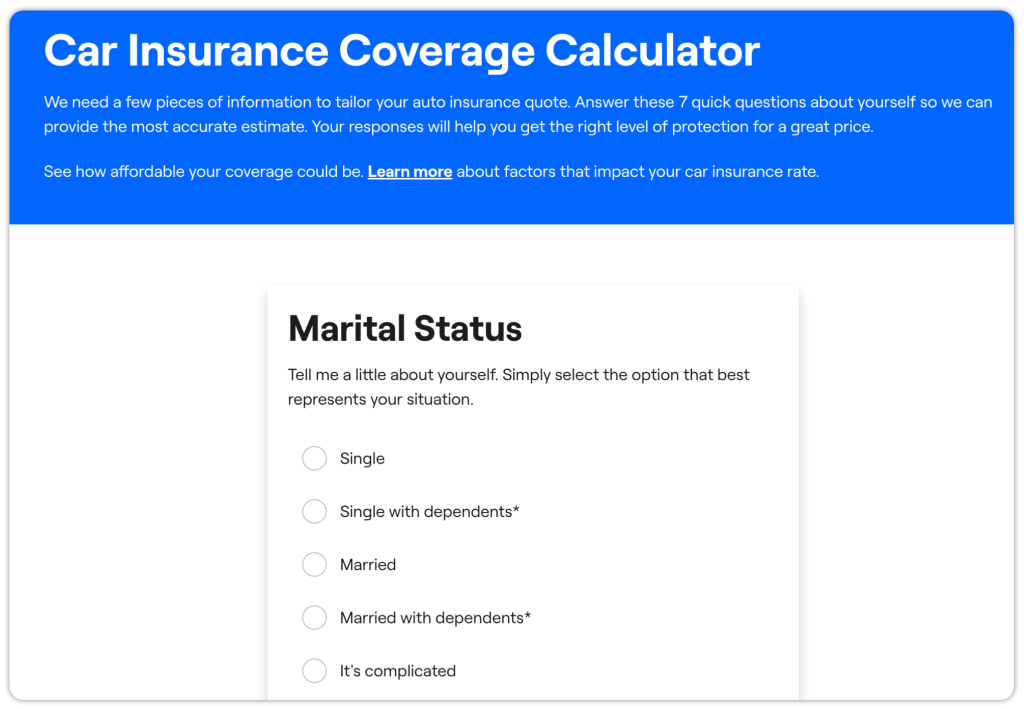 Other types of businesses that can benefit from insurance calculators include travel, life insurance and health insurance providers, retirement and pension funds, and investment companies, auto insurance, etc. 
5. Loan Calculators
"Buy now, pay later" loans are pretty popular with consumers and retailers. Instead of using Klarna or Afterpay at checkout, you can build your own loan calculator to offer other financing options to your customers.
The calculator can be integrated into the checkout page so customers can see the cost of the item(s) they are purchasing and the monthly payment amount based on various loan terms, such as interest rate, loan term, and down payment.

With a loan repayment calculator, you can increase the conversion rate by targeting a group of potential buyers who are not immediately willing to pay the full price. 
Retail is not the only industry taking advantage of loan calculators. For example, some private clinics also have loan/ personal finance calculators that help ease the financial burden for patients and make the cost of the procedure more manageable. 
What Are the Best Online Calculators?
The ideal online calculator tool is one that you can customize to suit your specific needs. It should also be user-friendly, allowing you to easily create formulas and embed different calculator types into your website.
When looking for an interactive calculator builder, make sure it has these features:
Advanced Math Function 
To give your customers a personalised offer, choose the calculator with conditional logic operators such as IF/THEN:

In this case you can take into account coupons, discounts on bulk orders or other special conditions that have impact on the final result.
Look for a calculator that can perform logarithmic and square root calculations. These functions may not be necessary at the moment, but they will be valuable when you decide to expand your offerings and implement a more sophisticated pricing system.
Mobile-Friendly Interface
With more and more people using their phones to shop and do product research, it's essential that your calculator is mobile-friendly. Look for a calculator that can be easily optimized for mobile devices.
Additionally, make sure the calculator is easy to use on a small screen (cheers to all Iphone mini users). 
Reporting and Analytics
With the right calculator tool, you can track all customer interactions and gain valuable insights that you can later use as a basis for your marketing campaigns.
For example, you can monitor which products or services customers are most interested in, what type of loan terms they prefer, or how often they use the calculator. 
Available Integrations
The solution you select should be able to evolve with your needs and be easily integrated with other tools.
For example, integrating your interactive calculator with HubSpot provides a powerful solution that allows you to analyze data collected from your calculator, create lists based on user answers, and set up follow-up email campaigns for continued engagement.
Check the set of available integrations to make sure your calculator can be connected with Slack, Google Sheets, Salesforce, Mailchimp and others.
How to Create a Custom Calculator for the Website?
You can create different types of calculators with a no-code builder involve.me. It is a customisable drag and drop tool with advanced math functions. Check our calculator templates library to get started. Create your first calculator following this step-by-step guide below:
Get Started With Price Quote Calculator Templates
With One of Our 300+ Templates
Step 1: Choose Your Layout
You can either choose one of the templates to create a calculator in minutes, or create one from scratch. If you choose the second option, click on "New Project" to open the editor.
Within the involve.me editor, you can customize the look of your calculator the way you want it. Click on a brush element on the right to select the background image. You can also customize all colors, fonts, shapes and more.
Step 2: Add Your Content Elements 
Customizable calculators can be very interactive. You can ask questions in completely new ways like here: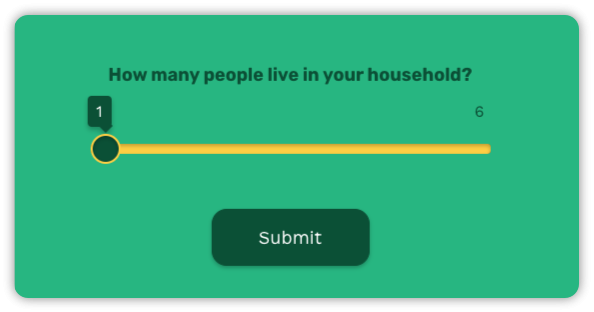 Check a list of content elements inside of involve.me editor to increase engagement. 
Step 3: Build Your Formula
Navigate to the Outcome page (the page that serves as your final thank you page), then effortlessly drag and drop the "Calculator" content element onto the page. From there, simply click on "Open Formula Builder" to begin the calculation process.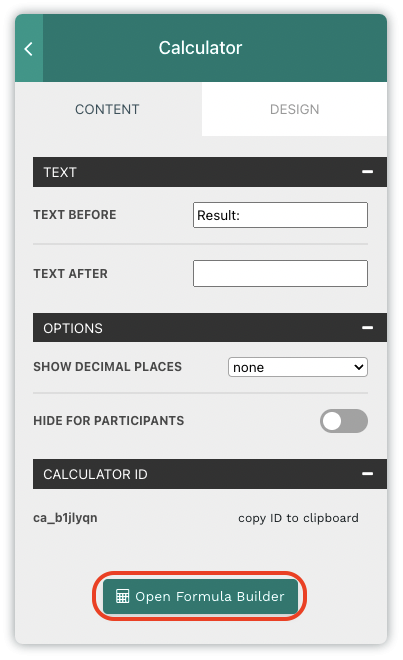 To kickstart your formula creation process, simply click on or drag and drop any question from the left into the formula field.
There is a bunch of available shortcuts to modify the calculator formula faster: CTRL + A, CTRL + C, CTRL + X, and CTRL + V to modify the calculator formula.
You can also copy and paste your formula into external applications. Check this page to learn more about creating formulas with involve.me.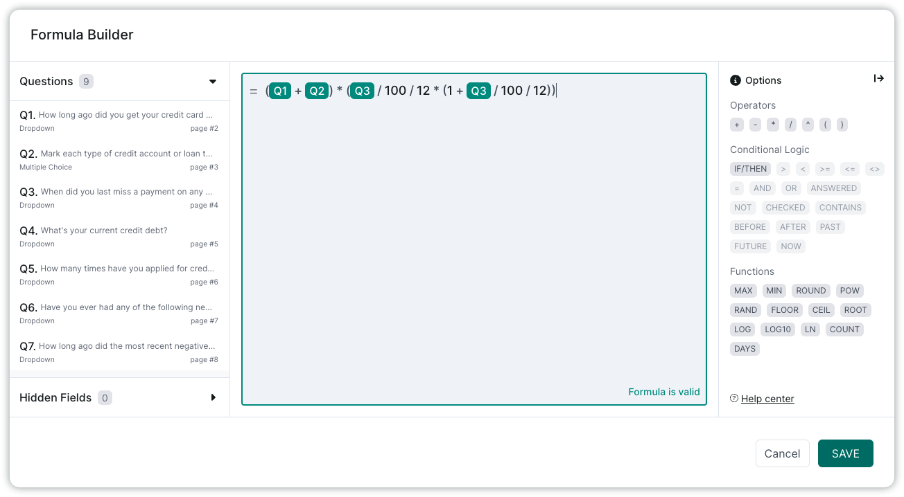 Step 4: Embed Your Calculator
After you have tested your calculator, click the "Publish" button , then under the "Share&Embedding" tab you will see the embedding options. Choose the type that works best for your website, customize it (choose parameters like width and height) and get the HTML code. 
With involve.me, you can also embed your calculator on third-party platforms such as Weebly, Wix, Shopify, Squarespace). 
Step 5: Collect Leads
Your custom calculator can become a smart lead magnet. To do that, use the "hide for participants" feature to email-gate the final result.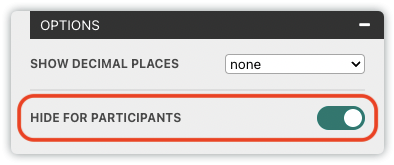 To collect personal information from your visitors (such as email address, phone number, or name), add a content element "Contact From".
Pro Tip: As it's not possible to add "Contact Form" element to you final "Thank you" page, create an extra page to add the email form there.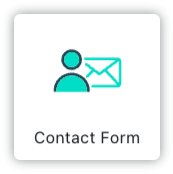 With the interactive calculator builder, you can then send the automated email with the result and store your lead's personal information to use it in your lead nurturing campaign. 
Final Thoughts
Some calculator types mentioned in this article can be a game changer for your business. It's one of the easiest ways to deliver value to your visitors. Meanwhile you can also collect customers' data that can be used to improve marketing strategies through data-driven decisions.
Browse through our templates at involve.me for some inspiration and create your very first  calculator code-free. Follow the guide from this article to create a calculator in minutes, embed it on your website and start collecting and converting leads today!
Get Started: Make Your Own Interactive Calculator
Using One of Our 300+ Templates