When you contemplate the customer feedback system, it is easy to get overwhelmed by the sheer number of opportunities. With so many consumers and so much feedback, it is easy to get lost. One thing remains apparent, though, it is important to take a bold approach towards customer feedback.
It ensures that you never disconnect from your consumers even as their needs evolve. Feedback is a powerful tool in the arsenal of any business. It guides the decision of your leadership and creates a path for your company. Paired with an effective redressal system, customer feedback can be the cornerstone of any business.
In this article, we will talk about customer feedback tools how it can help you, and how to create one. Read on to find more!
What is a Customer Feedback System?
Have you ever found yourself with a lot of feedback but no proper system to deal with it all? This creates a mess for you, but it can also affect your customers. No improvement even after feedback can lead to customers feeling down. Customers are unlikely to do business with a company that ignores their feedback. It gives off the impression that you don't care about their opinion.
A customer feedback system is a framework designed to help customers share their thoughts and having them addressed. If you've got a customer feedback system, you are ready to effectively meet the expectation of consumers.
Customer feedback systems work on multiple principles. The most tested and effective is the A.C.A.F customer feedback loop. It is divided into four parts: ask, categorise, act and follow up.
Ask for customer feedback: Collect as much feedback as you can. Ensure that the questions you ask in the feedback are relevant to your business. Gather information on issues faced by the customer.
Categorise customer feedback: You might have got a wide variety of feedback. Based on its core, categorise them for easy redressal. Typical categories are customer service feedback, issues, product feedback, etc.
Act on the feedback: Now that you have assigned feedback to their categories, act on them. Make the changes that you feel are good for your business. Assign roles to team members to develop solutions to the problems highlighted in the feedback.
Follow up: This is where you tell the customers about any new changes you have made to your products. Your PR team will be busy marketing the new changes to your services and products.
Why Should You Collect Customer Feedback?
The reason for collecting customer feedback is simple. Without customer feedback, a business will struggle to understand the needs of its customers. This means that your customers will be unsatisfied. This will result in a loss for your business and an increase for your competitors. Collecting customer feedback validates your customer and increases their loyalty.
Their feedback involves them in your business and makes them feel more attached. This helps you create stronger relationships with your customers and improve retention.
In addition, customer feedback helps you create a better customer experience. With great experience at every touchpoint with your brand, the opinion of your business will improve.
What Does a Customer Feedback System Do?
Customer feedback systems do a variety of jobs. They allow your employees to better understand key metrics and measure customer satisfaction. While they vary depending on the needs of the business, most of them have several key features. Some of the key elements that are found in modern feedback systems are:
Customer experience analysis

Feedback collection and surveys

Voice of the customer tools

Review generation and requests

Feedback monitoring and response

Social media listening

Multi-platform feedback collection
Why Do You Need a Customer Feedback System?
Customer feedback systems provide many advantages compared to conventional methods of understanding user behaviour like raw analytics. Not only does it cover the weaknesses of the old methods, but it improves upon them. There are many reasons why you should have a customer feedback system in place. Here are a few of them:
It allows businesses to better understand their clients. It gives brands insight into customer habits, preferences, and demographics. All of these are analysed and used to create an effective marketing campaign.

You can identify unhappy customers based on the scores given by customers. You can then use this data to take measures and prevent them from leaving your business.

A customer feedback system can help you analyse and interpret information. The system can gather data and turn them into easy-to-understand graphs and tables. This can be used to evaluate performance.

Feedback systems can be automated. This makes data gathering and analysis easier and eliminates human resources. Simply set up a system, and it will do all the hard work by itself.

Feedback systems can also be used to reach out to customers. For example, surveys and feedback boxes allow clients to share their views with the company.
How to Create a Customer Feedback System?
Setting up an effective customer feedback system can be difficult. However, there are certain simple things to remember when making an effective feedback system. Here are some right strategies to keep in mind when making a customer feedback system.
1. Collect Feedback Periodically
The first step toward creating a successful feedback system is to collect feedback. And the best way to get feedback is to ask for it regularly and consistently. Make sure that you collect feedback across the various points of a consumer's journey.
Segregate your feedback into categories to make it easier for customers to respond. Keep in mind the most preferred channels when asking for feedback. Ensure that the feedback you ask is specific and clear.
2. Conduct Surveys
To start, choose the type of survey that matches your goal. Do you want to measure customer satisfaction? Go for a CSAT (customer satisfaction) survey. Want to know if your customers are loyal to your brand? Use a net promoter score (NPS) survey. Once you have narrowed down your choice, start sending surveys. You can send them on the phone, in-app, or through calls. If you need some ideas for customer feedback surveys, we have prepared various customer feedback templates you can choose from as a base for your own survey.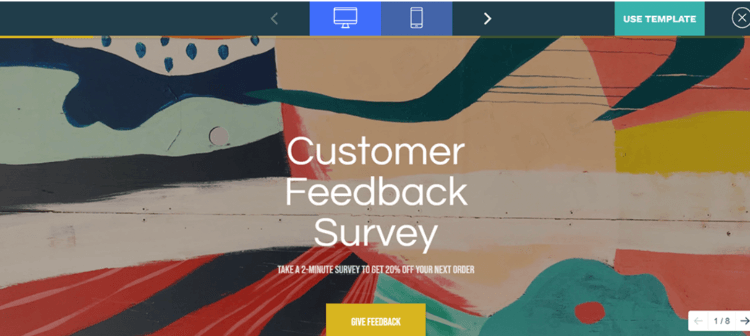 3. Track Feedback
Now that you have enough feedback, it's time to make sense. Use a tool or service that allows you to visualise the data you have gathered.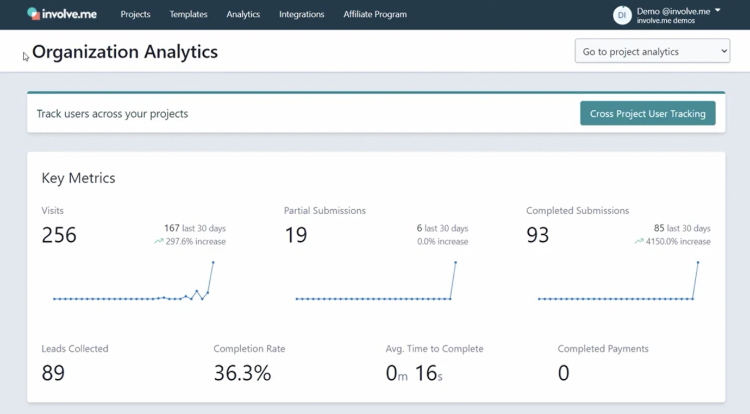 4. Act on the Data
After locating your areas of improvement, act on your weak points. If you have found various areas that need improvement, set a priority list.
5. Automate the Process
To create a consistent feedback system, it is better to automate certain key steps. This can take some pressure off your human resources and make it easier to collect feedback. For example, you can use email automation to send surveys or respond to emails. This will save you time. You can also use Interactive voice response to deal with customers before connecting with office staff.
You can also automate notifications regarding your new product launches or new features. While automation can be great, one should also err on caution. Sometimes automated responses can feel stiff and robotic, which can be off-putting. Several online services provide automation services. In many cases, their packages also include tools for analysis and visualisation.
Get Started with Online Surveys
With One Of Our 300+ Templates
Conclusion
Every brand needs a customer feedback tool to provide a stellar experience to their customers and create a positive brand image. With a good system in place, you will see results immediately. Consumers can alter every element of your organisation for the better. Thousands of tools and services are available that can help elevate your feedback management systems. Before you put a system in place, do your homework and consider your business needs.