Every business strives to cater to its customers throughout every step of the buyer's journey. Top-quality customer experience is one of the most crucial dimensions of business operation. In fact, 84% of businesses that are focused on the consistent improvement of customer experience see an upward dynamic in their revenue.
Get Started with Online Surveys
With One Of Our 300+ Templates
Nothing can be as valuable for this continuous process of improvement as collecting, analyzing, and applying customer feedback to your business operations. And in this article, we'll tell you about the main types of customer feedback as well as how you can turn this data into effective business growth.
What is Customer Feedback?
Customer feedback is any type of information customers provide or report in regard to their experience with a product, service, or brand as a whole. It can include:
Questions

Reviews and ratings

Complaints

Customer surveys

Bug reports, etc.
Why Collect Customer Feedback?
This information is extremely valuable: it allows a business to assess the quality and value they create for their customers and adjust to their changing needs. Improving data collection and analysis is the most effective way to boost customer experience for more than 60% of brands.
Besides, people always appreciate it when a brand is genuinely attentive both to their praise and criticism. 77% of consumers prefer to stay with the brands that collect and apply feedback consistently.
In other words, without customer feedback, your business would have very little means to trace your performance in virtually any key aspect such as customer satisfaction, product/ service quality, customer support, and so much more.
Customer feedback opens an efficient communication channel between a brand and a consumer.
6 Main Customer Feedback Types
Types of customer feedback can be put in various categories depending on how you decide to differentiate them.
The most important distinction to make when considering customer feedback is which party initiates it. Here, we are talking about two feedback types:
Voluntary customer feedback (initiated by the consumer):
Bug/error reports

Questions and inquiries

Feature Requests

Complaints

Voluntary reviews on independent platforms and sites, etc.

The feedback requested from customers (initiated by the brand/company):

Net Promoter Score (NPS) responses

Reviews and ratings within the brand site/platform

Customer surveys

Customer satisfaction feedback

Customer support feedback

Churn reasons feedback

Product/service quality feedback, etc.
Let's take a closer look at the most valuable types of customer feedback from both categories and see how your business can make the most of them.
1. Feature Requests
A feature request is an additional – and very significant – subtype of product feedback where consumers tell the brand what they feel is lacking in the product/service features and what they would like added by the brand in order to stay satisfied.
This customer feedback type is as direct as it gets: you don't need comprehensive decoding or analysis to work with feature requests.

How to Make the Most of Feature Requests
With feature requests, the key is to properly categorize and prioritize them.
Set up a convenient, systematized place to store and analyze your requests: which feature requests are the most popular? What bugs annoy consumers the most? You can use project management tools to simplify request analysis and management.

Extra tip: make sure your feature request form or a website section is intuitive, accessible, and visible to consumers.

Once you see a bigger picture, discuss the proposed feature updates with management and stakeholders to determine what to target first. Consider customers' pain points as well as resources available to you at the moment to find the right balance.

Keep your customers in the loop: let them know you're working on a new feature and notify the customers of any updates via email newsletters or other channels.
2. Customer Complaints
Complaints have never been easy to deal with – no business wants to hear that their customer's expectations weren't met.
Besides, compared to such types of feedback as feature requests, people tend to be more emotional and less rational when complaining about the quality of a product or service – negative experiences evoke stronger reactions.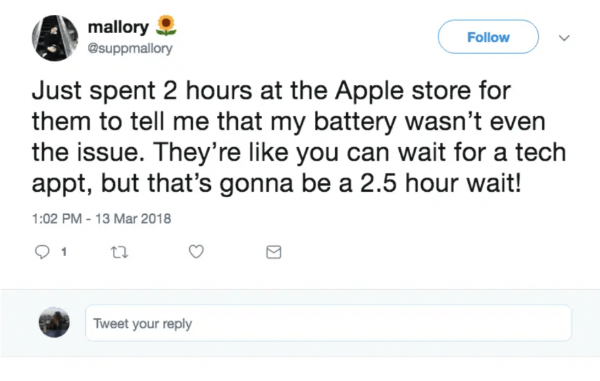 But there's a silver lining.
Customer complaints are incredibly valuable. Only 1 in 25 dissatisfied customers voice their complaints directly to the brand. That's why every instance of customer complaint provides you with helpful insights on what product or service-related problems your business needs to address.
How to Make the Most of Customer Complaints
A strong, consistent customer complaint policy will not only help you minimize the levels of customer dissatisfaction and avoid unnecessary conflict, but it will also allow your business to benefit from complaint interactions. Customers appreciate brands that address their problems swiftly and respectfully, which can promote customer loyalty in the long run.
To properly handle customer complaints, be sure to:
As with feature requests, trace and analyze complaints systematically and be quick to react to each complaint from your customer. Consider using an information tracking tool here, too – it will help you monitor complaints and react to them in time.

Reply to complaints as early as possible. Apologize and be patient in your communication with the complaining customer.

Let them know you are dedicating time and effort to solving their problem.

Find a solution and, if you can, offer the customer compensation or reward (discount, coupon, etc.).
Resolving the complaint and guiding your customer toward a satisfying experience is key to promoting customer loyalty. 70% of consumers will leave your brand if they feel you don't care about them. Addressing customer complaints properly is a perfect way to show that you actually do.
3. Voluntary Reviews on Independent Public Platforms
The beauty of reviews and ratings your business receives on public sites is that they are much more honest. Since the customers communicate their experiences with your products and services indirectly, they are likely to feel less constrained in their opinions.
This freedom doesn't mean independent reviews are mostly negative – people are happy to share positive customer experiences, too.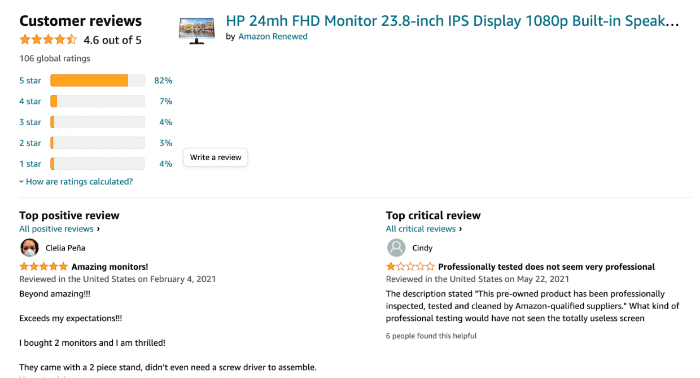 How to Make the Most of Voluntary Reviews on Independent Public Platforms
Keep an eye on what customers say about your product or service on such platforms – you can use mention notifications to make sure you don't miss new reviews and ratings.
More importantly, use these independent review sites as communication platforms:
Assign customer care representatives who will reply to and work with these reviews and comments.

Acknowledge every review by thanking the customer for sharing their opinion.

Address customers' problems and questions and let them know you are ready to resolve the issues with your product or service.
4. Customer Satisfaction Feedback
Customer satisfaction feedback plays an especially important role in business growth – and for a reason. This type of customer feedback is directly linked to customer loyalty. Loyal customers are five times more likely to purchase again and four times more likely to refer a friend to the company.
It is essential to trace the levels of customer satisfaction regularly and throughout the entirety of the buyer's journey.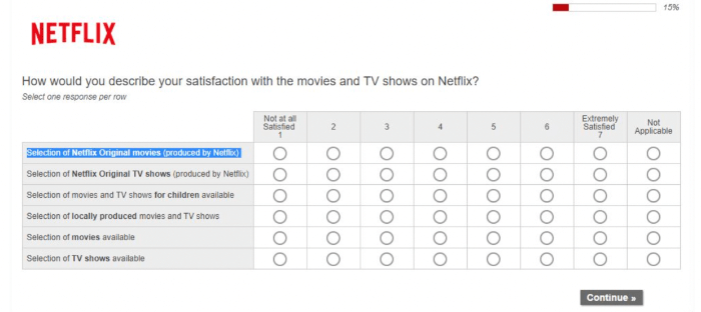 How to Make the Most of Customer Satisfaction Feedback
The best way to collect customer satisfaction feedback is by using specialized surveys:
Customer satisfaction (CSAT) score/survey: This type of feedback helps measure your customers' satisfaction with your brand as a whole, or with the product, service, or purchase. CSAT usually asks the customer a simple question: "how satisfied are you with X?"

Customer effort score/survey: It measures the degree of ease customers experience with your services and products, ranging from "very easy" to "very difficult"

Churn rate: This type of customer satisfaction feedback allows you to assess the rate at which customers leave your product or brand over a certain time period

Net promoter score (NPS) survey: NPS measures customer loyalty levels by asking them whether they would recommend your brand to other people. Based on the score the customer provides, they can fall into three groups: detractors, passives, and promoters.

Spread the surveys across various communication channels, including your webpage, emails, or even SMS messages.

It is important to note here that when it comes to customer satisfaction feedback, there is really no one universal template that will be suitable for all businesses. Choose your metrics based on what aspects of customer experience are key for your niche.

Make use of customer experience measurement software to automate the process of collecting and analyzing the surveys.

Remember to respect your customers' time: keep your surveys simple and ask only essential questions.

Use key takeaways from the survey data analysis to develop your customer experience improvement strategy.
5. Churn Reasons
Many businesses often overlook this type of customer feedback. However, this is a crucial metric for product and customer service managers. Client retention guarantees consistent revenue, and losing customers is something every company strives to avoid. Churn can lead to numerous issues and challenges:

It is crucial to understand why your customers decide to leave your brand in order to be able to act on these reasons in the future. Use churn reason surveys that can provide this valuable information.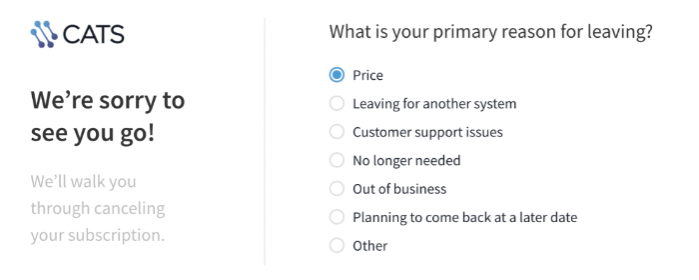 How to Make the Most of Churn Reasons Feedback?
Brainstorm the most probable churn reasons that might make your customers want to leave based on other types of feedback you receive. A multiple-choice question is usually the most convenient way to survey leaving customers who are not motivated to give you much of their time. However, leave space for an open answer at the bottom of the form.
Make sure the churn reason options you offer cover all operational aspects: product quality, customer service, technical service, marketing, etc. It will help you better identify your problem areas.
Use churn reason surveys to offer the leaving customers incentives to stay with your company. The more churn feedback you receive, the better incentives you will be able to select to make the runaway customers change their minds.
6. Product/Service Quality Feedback
Last but not least – product/service quality feedback is the kind of data that will help you improve and enhance your products and services to keep the existing customers satisfied while attracting more and more people to your brand.
This type of feedback is a simple multiple-choice question on how the customers find the quality of the product or service they have used.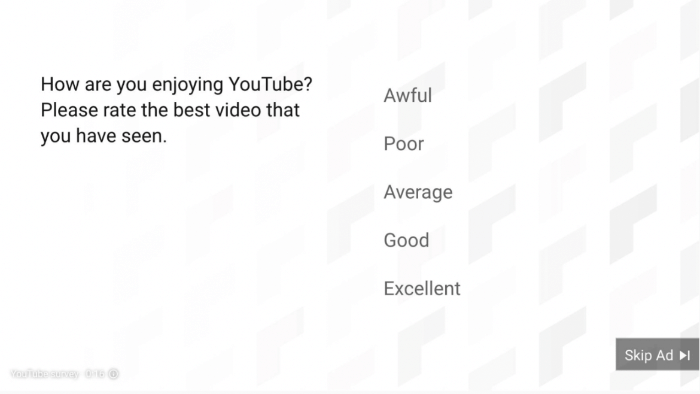 How to Make the Most of Product/Service Quality Feedback
Make sure you collect product and service quality feedback through various channels and in various forms to diversify the data you receive. You can do it via:
Focus groups

Email surveys

In-app-site surveys

Voluntary product quality feedback

Usability tests
An extra word on usability tests: this approach to feedback collection may seem more costly than other points on the list but, in fact, it does not require a massive budget while providing highly valuable data. By setting or recreating real-life scenarios where consumers use your product/ service and observing their experiences and reactions, you can spot your weak points and determine what needs to be improved.
Whatever collection methods you choose, use product/service quality feedback to underline customers' pain points with your brand and address them swiftly.
Get Started with Online Surveys
With One Of Our 300+ Templates
Conclusion
Customer feedback is multifaceted and navigating through its different types may seem challenging. However, remember that this data is the main driver of positive changes for your business – your customers are the people who know your products and services best.
The more feedback you collect and the more systematically you approach feedback analysis, the better you will be equipped to improve your business model, including product quality, customer service, marketing, etc.
Author
David Morneau is the co-founder and CEO of inBeat Agency, a hybrid micro-influencer marketing SAAS/agency that helps brands scale their marketing efforts. He has helped over 200 DTC brands to date.