A custom calculator is a highly effective lead magnet that not only provides value upfront but also allows companies to offer a personalized experience to potential customers.
But how exactly does it work?
Instead of explaining it in thousands of words, let's take a look at an example of a custom calculator created with involve.me (code-free) for a B2B software company:
There's no need to schedule a call with sales reps (my apologies to all the great sales reps out there) or read lengthy e-books to understand a company's offer and pricing scheme.
A custom calculator can provide users with immediate answers to their questions such as "how much for what I want?" while also allowing marketers to determine whether the user is a valuable lead.
In this article, you'll learn how to automatically calculate lead scores using your custom calculator:
What is a Lead Score?
Before we dive into the details, let's cover some formalities to make sure we're all on the same page.
In simple terms, a lead score is a value assigned to a potential customer or lead based on their interactions with a brand. The purpose of lead scoring is to prioritize and segment leads based on their likelihood of becoming a customer, allowing you to focus on the most promising leads.
How Lead Score is Calculated?
When creating a lead score, it's important to tailor the formula to the specific needs of your business. Start by selecting the top criteria that are most relevant to your sales process.
Some common criteria to consider include:
Company size: Depending on your product, it may be more suitable for larger enterprises than for startups, for example.

Job title: It's important to identify decision makers and prioritize them accordingly. For example, you may assign a higher score to a lead with the job title of CTO compared to a junior developer.

Requirements: Consider factors such as the number of users, required features, and integrations. You want to ensure that your company can meet the lead's needs.
The lead score is calculated using a formula that assigns point values to each criterion. The formula can be adjusted based on your business's unique needs and goals, and can be refined over time as you gain more insights into which factors are most predictive of lead conversion.
Lead Score Formula Example 
If I were to work in a SaaS company, I would use the following lead score formula to determine a lead's likelihood of converting:
Lead Score = (Number of Users x 10) + (Number of Requested Features x 20) + (Demographics Score)
This formula calculates a lead's score by assigning points based on the following criteria:
Number of Users: The higher the number of users a potential lead has, the more interested they are likely to be in my product. Each user is assigned a score of 10 points.
Number of Requested Features: The number of features a lead has requested can indicate their level of interest and engagement. Each requested feature is assigned a score of 20 points.
Demographics Score: Demographics can also play a role in determining a lead's likelihood to convert. In this example, companies located in the US and UK are assigned a higher score, while companies in APAC are given a lower score. The score values can be adjusted according to the business's specific needs.
How To Calculate Lead Score Automatically 
Manually calculating lead scores can be a tedious and time-consuming process that requires a lot of information processing.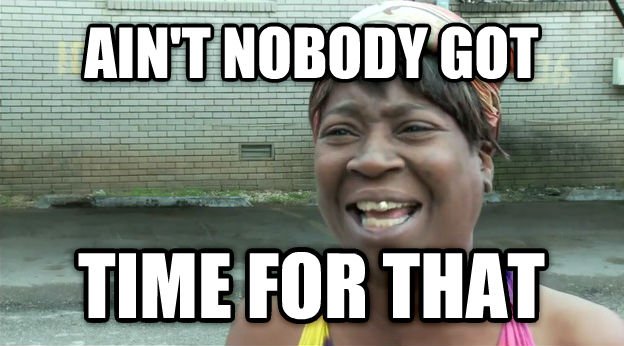 That's why using custom calculators can be a better option. A lead score calculator can collect all the necessary data and make calculations based on the answers provided. Let's take a look on how to create a custom calculator and automate the process of calculating lead score:
Step 1: Start with a Template
To create a SaaS calculator similar to the one shown in the example above, follow these steps. Log in into your involve.me account and grab one of the templates:
 At first, you need to choose a specific project type. It can always be changed when working on a project.
Select the Thank you page if you plan to email-gate the final outcome. Email-gating the result of a custom calculator that shows final SaaS pricing can be useful for lead generation and personalization. This way, the sales team can personalize their follow-up emails, taking into account the information provided by the lead.
Once you open the involve.me's editor, customize the questions and answers to capture the necessary data from your leads. 
👉 Not sure which calculator to create? Check out this post on the various types of interactive calculators for different businesses.
Step 2: Assign Values 
The next step is to determine the criteria that will contribute to the lead score. Assign point values to each factor based on their importance to your business. For instance, you could assign higher values to leads who request more than 10 users and more than 5 third-party integrations.
To assign values using involve.me, select one of your questions and choose the "Individual Score & Calculation" option on the right-hand side. Ensure that you tick the "Answer required" box to ensure the final lead score calculation is accurate.

Then, assign values to each answer by entering them underneath each option: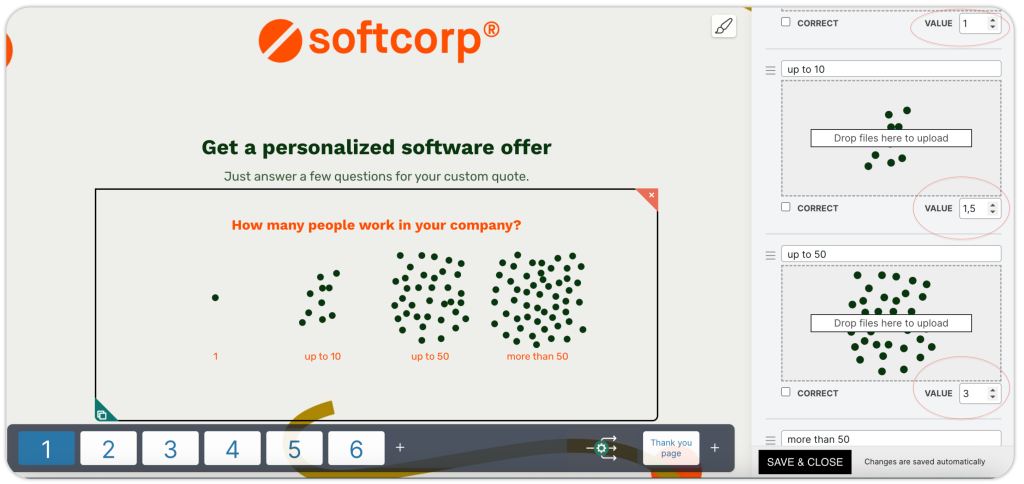 Step 3: Build a Formula 
To calculate the final lead score, use involve.me's built-in formula editor. This editor allows you to define the scoring rules using a variety of operators, including addition, subtraction, multiplication, and division.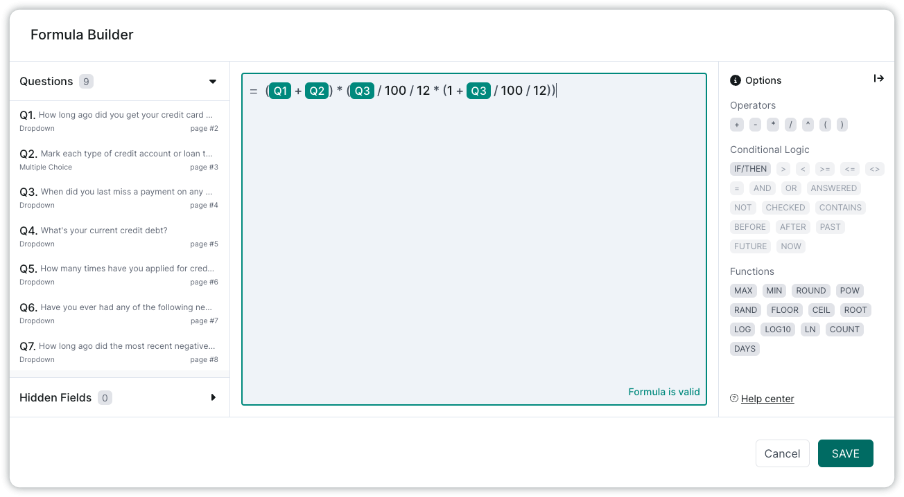 Build your formula in a similar way to how you would build an Excel formula. Use keyboard shortcuts (CTRL+A, CTRL+C, CTRL+X, CTRL+V) to edit the calculator formula. 
You can also use conditional statements to apply different scoring rules based on the lead's responses. Once the formula has been defined, involve.me will automatically calculate the lead score based on the data provided by the lead.
Step 4: Final Touch
To prevent participants from seeing the result, select the "Hide for Participants" option.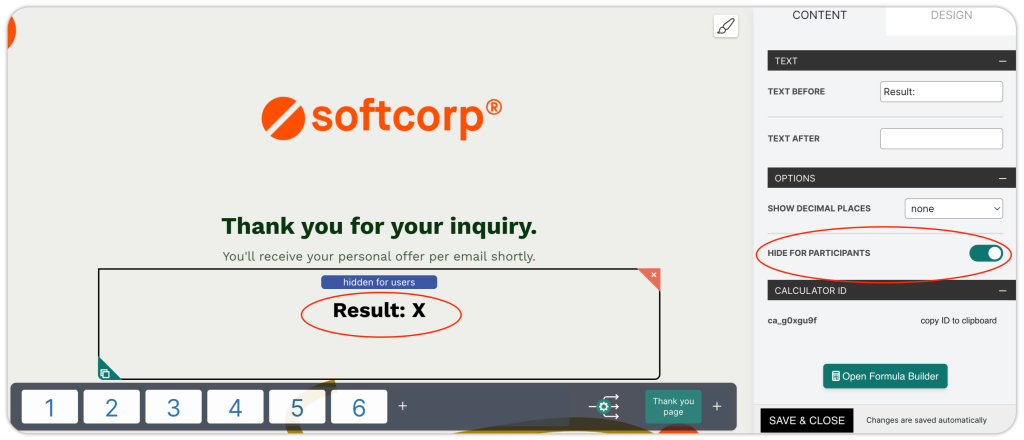 Step 5: Connect Your CRM
In addition to the comprehensive built-in analytics dashboard, involve.me allows you to connect your preferred CRM to automatically capture the lead information collected through the calculator, including the lead score and other relevant data points. By doing this, you can streamline your lead capture process and reduce the risk of errors or data loss.
To connect your preferred tools, such as Slack, Google Spreadsheets, or HubSpot CRM, simply navigate through the list of available integrations with involve.me.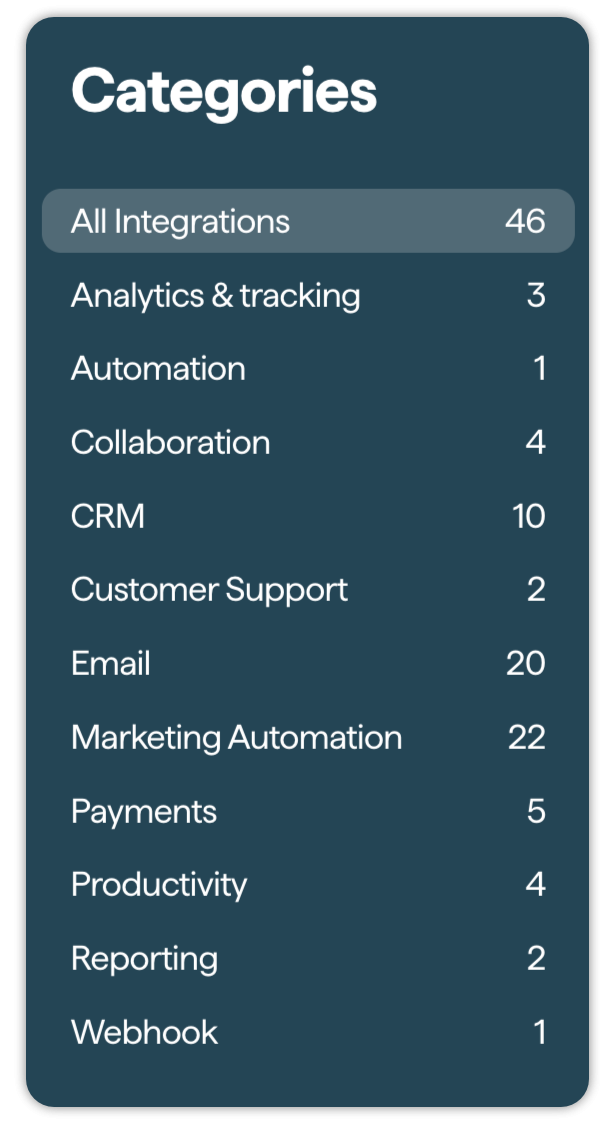 Final Words
After calculating the lead score, it is essential to analyze the data to identify the most valuable leads for your business.
Prioritize your follow-up efforts based on the lead score and use it to personalize your communications with each lead, catering to their specific needs. To track the performance of your calculator and optimize your lead generation strategy, utilize involve.me's analytics and reporting tools.
Remember, the most effective strategies are often the simplest, and calculating the lead score is no exception.