The subscription-based business approach is a recurring income model where customers are billed regularly (weekly, monthly, or yearly). These recurring bills allow customers to access goods or services for a predefined time. 
Subscription services offer myriad advantages to customers looking for customization and cost-saving options. Such a business strategy offers a consistent revenue stream. It fosters a stronger brand-customer relationship, allowing your retail business to pivot resources for brand development while ensuring steady sales through subscriptions.
Once the service term expires, customers can either extend their membership or choose to forfeit it. Such a model capitalizes on fostering long-term customer connections to generate a reliable income stream (from time to time). 
Over half of all internet-based buyers sign up for a digital retail subscription box service. This sector is on an upward trajectory, expected to hit a worth of $473 billion by the year 2025. It indicates that there's never been a more appropriate time for your digital storefront to kickstart its subscription offering.
Therefore, as a retail business, now is the time to set up subscription models to deliver exceptional performance.
Let's get started.
Three Major Types of Subscription Models in Retail Business
Retail businesses can leverage the significant popularity of subscription models to make way for to collect recurring payments for your business and build long-term customer relationships. Three major types of subscription models that have emerged in the retail industry are curation, reordering, and digital subscription. It is important to note that any retailer shifting to a subscription model will need contract management software that works as a backbone to facilitate vendor communications, supplier agreements, product catalogs, and inventory to ensure timely delivery. 
It helps retailers automate orders according to consumer preferences and stock levels. The program also enables tracking packages in transit, billing cycle management, and subscription modifications and cancellations.
Here are three common types of subscription models that businesses can take advantage of.
Curation: Curated subscriptions like Ipsy, Stitch Fix, and BarkBox are services where brands select products based on customer preferences.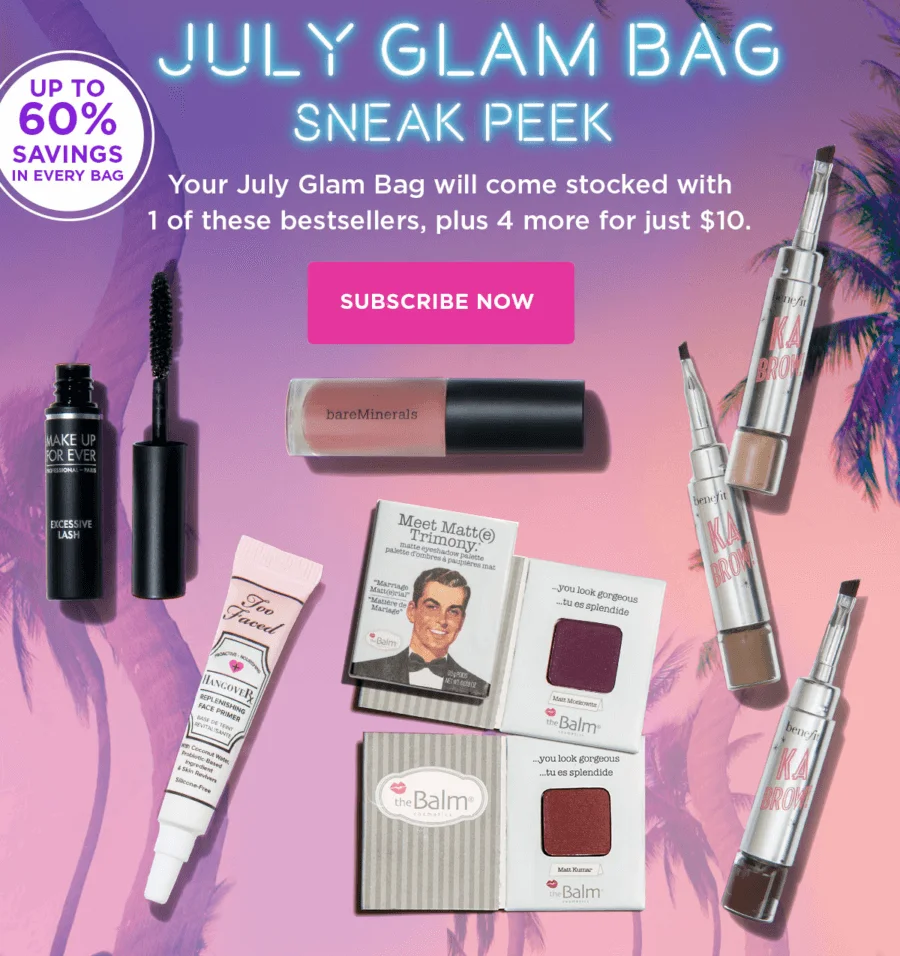 This process involves analyzing past purchase history or running consumer surveys. Customers who prefer this model can leverage personalized experience as the brand handles product discovery. Retail businesses such as fashion, cosmetics, and pet supplies often prefer this type of model.
Create Your Own Consumer Survey
Start with professional looking templates
Reordering subscription: These services facilitate consumers in regularly procuring vital necessities like baby diapers, dishwashing liquids, shampoo & conditioners, etc. Such a model involves a cyclical process in which common consumer goods such as groceries or home necessities are automatically purchased on certain predefined dates. 

Some of the most sought-after services include Amazon's Subscribe & Save, which caters to a wide range of consumer goods, and Dollar Shave Club, which specializes in providing razors.
Digital and service access subscriptions: Access subscriptions cater to the service sector and digital space. Subscribers pay a fee to avail of premium digital content or exclusive services. Prominent examples of this model are streaming platforms like Netflix, Hulu, and Spotify, where subscribers pay a fee for unrestricted access to their content library.
How to Start Your Subscription Model
There are two types of customers; those mostly motivated by price (41%) and those primarily motivated by values (40%).
Moreover, research by Loyalty Lion indicates that 68% of customers are encouraged to commit longer association with a brand if they know the brand shares their values. Therefore, ensuring price alignment with customer needs is crucial for fostering longer commitments.
To lay a strong groundwork, it's crucial to establish the subscription structures that will optimally serve your client base, product line, and long-term ambitions for expansion.
Let us now explore how to create a subscription business. 
1. Choose Your Products for Subscription
Choosing the products for your monthly subscription service is the cornerstone of setting up your recurring business model. You can try and put together a "trial box," an example subscription, enabling prospective subscribers to gauge what items they can expect to receive monthly.
Firstly, consider which product(s) have a strong sales record and are restockable. While a product might be a hit as a one-off purchase, it may not be ideal for a subscription model if it is designed to last for an extended period. 
Identify high-demand products: Analyze your product range and determine which items have the highest customer demand. Consider frequent purchases or products with the highest customer ratings for subscriptions.
Ensure product suitability: Subscriptions work best for consumable products or those that need regular replacement or replenishment, such as personal care products, food and beverage items, or pet supplies. Products catering to hobbies or interests, like books, crafting supplies, or collectibles, also make great subscription items.
Offer a range of choices: While some customers prefer subscribing to single products, others may enjoy the surprise of a curated box of goods. Consider offering both types of subscriptions to cater to a variety of preferences.
Price point: It is necessary to price the subscription products competitively. Ensure that subscription provides a good value proposition to customers regarding lower prices, product exclusivity, free shipping, etc.
2. Determine Subscription Goals
Setting subscription goals for a retail business is a testament to a well-defined strategy. It shapes the business model by identifying specific milestones and growth indicators that help define marketing, operations, and customer service efforts. 
Therefore, accurate and thoughtful subscription goals are key to successfully creating and executing a subscription model in a retail business.
Some of the major subscription goals that a retail business can think of are as follows:
A. Boosting consistent revenue: Integrating a subscription model drives additional revenue and mitigates financial risks from other business activities. Regular payment through subscription ensures consistent revenue flow even amidst market fluctuations or business lulls.
B. Enhancing customer retention: Combat the rising advertisement costs and inflation through subscriptions. This approach works on a set-and-forget mechanism, with customers simply subscribing once and staying on board for an extended period to unlock customer retention goals. 
C. Enhancing customer journey: A quality customer experience is crucial for brand loyalty and customer referrals. Well-managed subscription programs can nurture customer satisfaction and loyalty through subscriptions that pave the way for consistent customer data, enabling businesses to tailor marketing and operational strategies. As feedback from subscribers continues, the subscription model and products are primed for improvement.
3. Price Your Subscription Boxes
When creating a subscription mode, consider the items in your box, the cost of packaging materials, fulfillment, shipping, transaction fees, and platform fees. For viability, price your package with at least a 40% profit margin, making it an essential part of your subscription strategy. 
Generally, pricing the subscription box requires considering metrics such as the cost of goods sold (COGS), shipping/order fulfillment, operating expenses, customer acquisition cost (CAC), etc. Start adding such costs and include a desired % profit markup to arrive at the price of the subscription box.

💡 Therefore, an ideal formula would be:
Price = (COGS + Fulfillment and Shipping Costs + Operating Expenses + Marketing and Customer Acquisition Costs) / (1 - Desired Profit Margin).
This approach assumes that you hold a firm grasp of your margin for profit and the actual expenses involved. Initially, it's normal to have some uncertainty about these numbers, but keeping an eye on inflation to change your price properly is better. 
Size fits all may approach may not appeal to some customers. It may even drive away existing customers. Therefore, one of the effective methods is to set prices via a tiered system that helps balance revenue while catering to multiple clients.
Let's consider the example of a PlayStation Plus subscription with wider access to game catalogs as you move up the ladder. They provide three tiers: Essential, Extra, and Deluxe.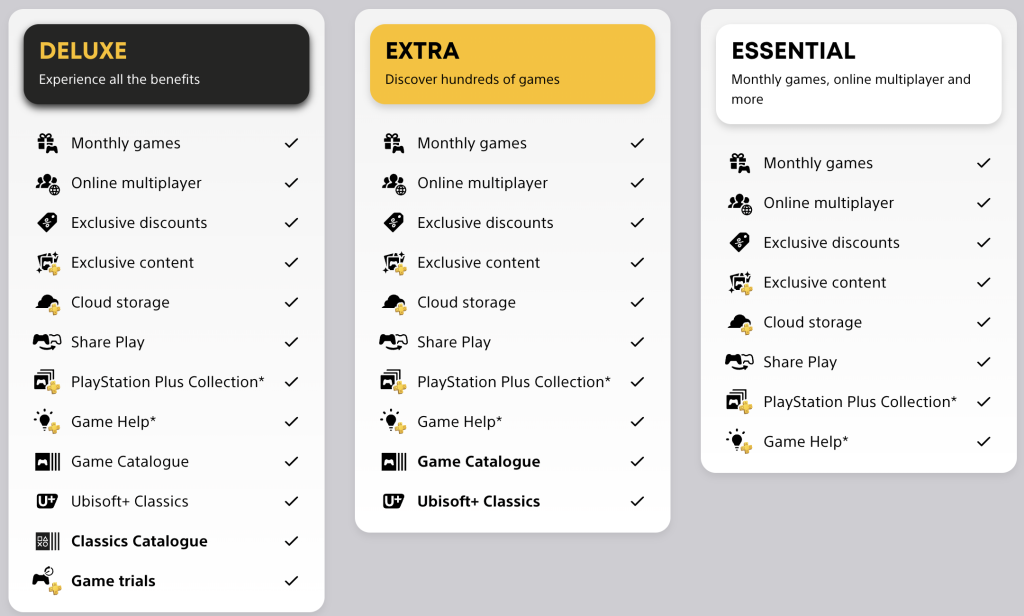 As seen above, each subscription tier offers a different value, as highlighted in bold.
Similarly, in your subscription model, you can adjust prices based on the commitment period. A year-long subscription could have a lower monthly cost than a month-by-month one.
Wrapping Up
Preparation is the key to creating a successful subscription model. Switching to a subscription-based business requires thoroughly understanding its concept, acknowledging competitive pricing, and keeping a firm grasp on customer needs and wants.
Careful planning, targeted strategies, and an unwavering focus on customer satisfaction can help retailers ride the subscription wave to success.
Repeat purchases as part of the subscription model isn't just about transactions but also involve driving personalized engagement to build customer relations. A sustainable subscription model requires continuously delighting customers with exclusive perks, personalization, and exceptional service that exceed expectations. 
Author
Lucy Manole is a creative content writer and strategist at Marketing Digest. She specializes in writing about social media, email marketing, technology, entrepreneurship, and much more. When she is not writing or editing, she spends time reading books, cooking, and traveling.