Customer surveys are an excellent way to collect valuable feedback for your business. They help you understand what is working and what needs improvement. But, 75% of customer satisfaction surveys fail to get the minimum expected response.
Get Started with Online Surveys
With One Of Our 200+ Templates
This blog post will probe into the causes for a lower rate in survey responses. Plus, it will also offer some superb tips to fix it so that you can get invaluable information to boost customer satisfaction and improve your business.
8 Survey Issues and How to Fix Them
1. Information Overload in the Survey
Too much information in your surveys hampers the customer experience. Your customers get overwhelmed and run away without filling it up.
Information overload also reduces the clarity of your survey. If the respondent is unable to understand the meaning, how will they complete the survey?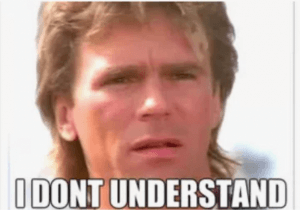 When you make your customers put in extra effort, it shows you don't value your customers' time.
Make the Survey Experience Smooth
Make your survey buttery smooth so that the customers can fill it in one go. Here are some ways to offer an unhindered customer experience in your surveys.
Make your survey short and crisp. Don't take up too much of their time.

Make sure every survey question is precise and to the point.

Keep enough blank spaces for their response.

Avoid chunks of texts as they can scare your customers away.

Don't give unnecessary and irrelevant information.
Here are a few examples of excellent customer surveys to inspire you.
2. An Unclear Context for the Questions
Imagine a random stranger asking personal questions on the street. Would you answer them? Similarly, when you ask questions without a relevant context, the survey respondents don't feel like answering.
Keeping your customers in the dark scares them. Why will they take the survey if your customers can't trust you?
Sometimes, you don't provide adequate context to your questions. For instance, what is the purpose of a question? What will you do with the responses? Unless your customers know the answers to these questions, they won't feel motivated to answer the survey questions.
Be Clear About the Segments You Are Targeting
Clarity will get more customers to complete your survey. Be clear about why you are asking each question. Give them context so that your customers feel the questions are relevant.
You also have to be clear about whose response you want. Ask yourself who the target audience of your survey is. All your customers don't need to answer every survey. So, clearly define your target audience before proceeding with your survey.
3. Asking Questions That Are Too Personal
Your customers might not want to answer some questions. Are you asking for sensitive information? Then chances are high the survey takers won't respond.
People are protective of their personal information. They only discuss such stuff with someone they trust. So, they will hesitate to answer if a brand starts asking personal questions.
If you make your customers feel uneasy, they might even refuse to participate in your future surveys.
Be Customer-centric and Friendly Throughout
Make your surveys about your customers and not about you. They should feel valued while answering the survey questions.
Ask them about their experience with your brand and the problems they are facing. You can go ahead and seek suggestions from the survey respondents. That will make them feel connected with your business.
Don't sound too curt and formal. Instead, keep a friendly tone in all your questions. That would boost your survey response rates like anything.
After all, no one likes orders. So if you talk to your survey takers as a friend, they will be more likely to answer your questions.
4. You Don't Provide Incentives for the Survey Completion
Answering multiple questions in your survey takes up the valuable time and effort of your customers. Why would they participate if they don't get anything in return?
Your competitors are providing various incentives for completing surveys. So, you will miss out a lot if you don't reward your survey respondents for their efforts. The customers won't have the motivation to take your surveys.
Integrate a Promotion or Takeaway for the Customer
You can integrate a promotion into your survey. For instance, send them an SMS coupon code at the end of the survey. That will motivate your customers to complete the survey and grab the offer or discount, and also opt-in for SMS.
Guess what is the best bet? Including a takeaway for customers as soon as they complete the survey. For example, you can give them a free ebook or access to a value-packed course. Who doesn't love freebies? We bet your customers will come back to participate in more of your surveys.
5. You Choose the Wrong Question Type
Maybe your question type doesn't fit the topic. For example, you are surveying to ask for suggestions and using questions that start with "On a scale of 1 to 10…" That will make no sense and might confuse your customers.
Your survey will also be ineffective if answering the questions is boring or exhaustive. For instance, including too many open-ended questions might be a turnoff for your lazy customers.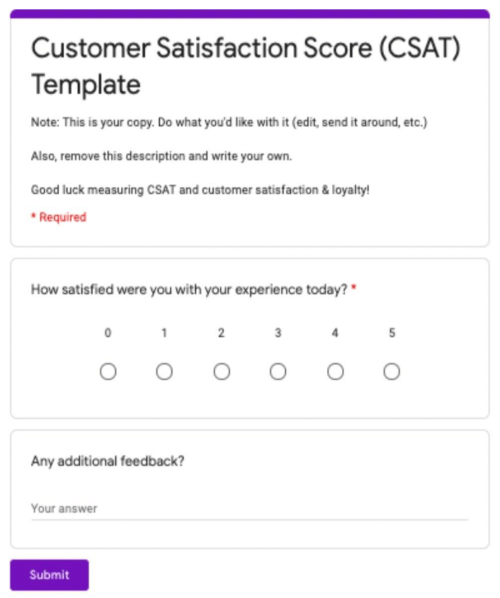 However, if you create a survey to evaluate your online course, open-ended questions will help you get detailed feedback from students.
Stylize the Questions According to the Topic and Niche
The best practice is to frame your questions according to the niche. If you are looking for suggestions on something, ask them to write down the answers. But if you want to know about their experience with your products or services, it's better to give options.
You can also mix different questions to make it less monotonous for the survey takers. Here are some survey questions for e-commerce stores that can help you gather valuable customer feedback without boring the respondents.
6. You Ask Biased Questions
A customer survey helps you understand what your customers feel about your business. Asking biased questions won't make any sense because you wouldn't get the authentic information. Moreover, the respondents will see through your attempts to manipulate their responses.
When you try to manipulate the response to survey questions in your favor, your customers will form a negative image of your brand. Thus, they might not participate in your future surveys.
Here's an example of a biased question.
Make Your Questions Objective
Asking objective questions is the best practice. Your customers can give direct and honest answers. Thus, you will get better insights into your customers' opinions.
Ask questions that do not require much thought. For example, don't ask questions that require them to write paragraphs. It increases the chances of getting unclear and ambiguous responses.
7. Your Surveys Aren't Real-time
Do you ask for feedback 1 year after your customers use your product or service? Be prepared to get miserably low response rates in that case. That's because your customers would have forgotten their experience by the time they take the survey.
Similarly, there's no use asking for feedback 2 months after an event. By that time, the respondents will forget a lot of details about the event. So, you won't get much useful information. Plus, people might not be interested to participate if you send surveys long after the event.
Time Your Surveys Perfectly
Send surveys on time if you want useful feedback. Do you remember that old proverb? "Strike while the iron is hot" Well, you need to conduct your surveys while your customers are still interested.
Conducting timely surveys will save you from low response rates. Your customers are more likely to respond while they
8. You Didn't Use the Right Platform
Your company might not be using the appropriate platform for surveys. How will you choose the right platform? It depends on where your target audience spends their time. Some people spend more time scrolling through Facebook than checking their emails.
In that case, integrating your survey on Facebook would generate a better response rate than sending emails that might never get opened.
A perfect survey on the wrong platform would be a miserable failure. Who will respond to your questions if your audience isn't present there?
Ace Your Survey with Involve Me
Creating surveys was never easier. You don't need any technical skills. Involve me provides readymade templates that let you draft an engaging customer satisfaction survey in no time. Plus, you can also share it through social media and email with a single click. What more do you want?
Let's see how to create your own surveys with involve.me.
Pick up a relevant template.

Now add your logo and brand colors.

Ask suitable questions. You can also use images and gifs.

Add a follow-up by asking for reviews or giving discounts.
Additional Survey Tips to Boost Engagement
Now that you know the mistakes that can spoil your surveys, here are some tips to make them super engaging. Following these tricks will offer an amazing customer experience.
1. Collect Contact Information Online and in Real-time Locations
Your customers' contact information is precious for the company. So, don't forget to ask for their contact details. You can either do it online or in real-time locations.
Having the contact details of the respondents will let you send future surveys and promotional messages. You can also build a good relationship so that they become loyal customers in the long run.
However, don't try to collect your customers' contact information in a manipulative way. Incentivizing customers is an excellent way to get their contact details. Offer them a freebie or discount when they sign up for your emails. You can also send some valuable resources right to their inbox.
Pro-tip: Use email marketing software to stay on top of your marketing communications.
Hosting contests for your audience is another effective way to collect their contact information.
2. Create Surveys with Your Marketing Lens on
Surveys are a great market research tool. They help you collect valuable information about your target audience. You can then use this information to formulate business strategies and boost customer satisfaction.
Your marketing success depends on the quality of data you have. Getting high-quality marketing data will help you generate more leads and conversions.
However, you can also use customer satisfaction surveys as a part of your marketing campaigns. These days successful marketing is all about creative ideas to entertain and educate your audience.
So, let your creative juices flow and come up with exciting survey ideas. That will not only boost the survey response rates. But you will also get super-engaged customers.
3. Gamify Your Surveys for Better Interaction
Gamification is an excellent way to transform your boring surveys into something exciting. It also creates a pleasant customer experience. A 2012 study shows that gamifying a survey question can result in a 98% response rate.
Don't you remember getting excited about quizzes and competitions at school or college? That is the feeling the respondents should get from your customer satisfaction survey. But, how to gamify your surveys?
Tips to Gamify Your Customer Satisfaction Surveys
Create levels in your survey - Remember how kids get excited to cross over to the next level while playing video games? Similarly, breaking your survey into levels motivates the participants to finish it, increasing the completion rate.
You can also maintain a progress bar to show how close they are to completion. That will also create a sense of urgency.
Set up leaderboards - Create leaderboards and give scores to the respondents. You can assign scores based on the time spent on the survey and the quality of responses.
Offer incentives - Reward your customers when they respond to all the questions in your survey. Financial incentives provide the best motivation for completing customer satisfaction surveys. That makes sense because there is nothing sweeter than money.
If you don't have the budget, you can also offer other forms of incentives. For instance, access to valuable content like ebooks can boost customer satisfaction.
4. Create Impact with Surveys That Matter
It is a matter of concern if your surveys are failing to get the desired completion rate. But avoiding these 8 mistakes will surely make your customers respond to your survey questions.
Always double-check if you are asking relevant questions to the right people on the right platform. That will help you get valuable feedback and data you need to improve your business and serve your customers better. Check out how Amazon uses feedback to improve shopper experience.
Get Started with Online Surveys
With One Of Our 200+ Templates
Author
Zoe is a content marketing strategist for SaaS brands like FollowUpBoss, Mention.com and more. On the personal front, Zoe is a pho enthusiast and loves traveling around the world as a digital nomad.