80% of consumers expect personalized brand experiences.
However, this remains a significant challenge for numerous emerging Direct-to-Consumer (DTC) brands.
Notably, big brands such as Warby Parker, Casper, and Glossier have set industry standards by adeptly addressing this consumer demand.
A critical component of their marketing strategy is the effective use of customer profiling.
This article offers a comprehensive guide on customer profiling in the DTC sector, presenting a range of tools and strategies to ensure your brand's message consistently resonates with your target market.
What is Customer Profiling in the DTC Business
Effective customer profiling empowers DTC brands to stand out, connect authentically, and achieve business success. But first let's understand its basics.
What is Customer Profiling?
Customer profiling is a systematic approach used by DTC businesses to understand and categorize their ideal customers. Key components of a comprehensive ideal customer profile include:
Demographic Data: Age, gender, location, occupation, and other basic information.

Behavioral Insights: These are derived from purchase histories, brand engagement metrics, online activity, and more.

Psychographic Details: This includes customer insights related to interests, values, lifestyle, challenges, and aspirations.
With a clear and detailed client profile, brands are able to engage with their ideal target audience more meaningfully.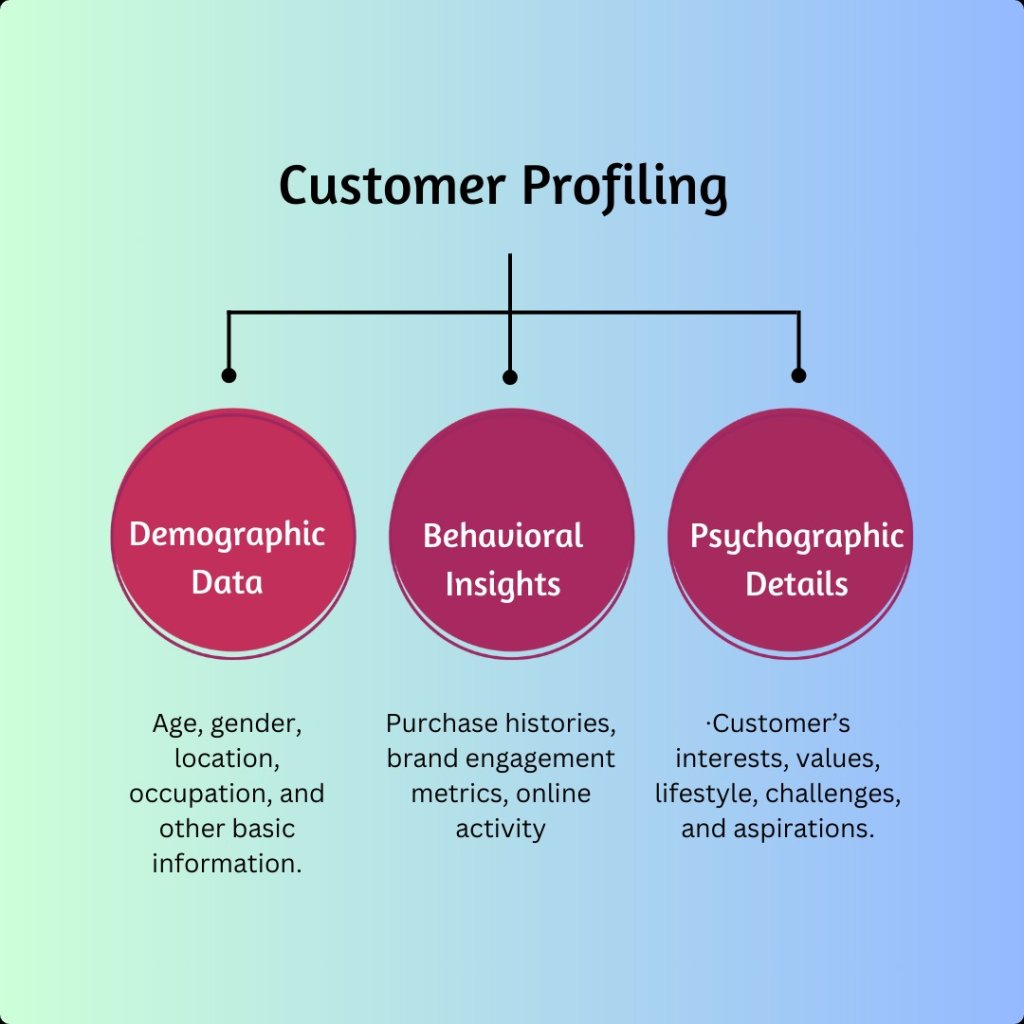 The Benefits:
When executed correctly:
Customer profiling can significantly boost the efficiency of advertising campaigns, leading to higher conversion rates and increase in number of loyal customers.

It reduces wastage of resources on irrelevant or ineffective marketing efforts, ensuring that every dollar spent is directed towards genuine prospects.

With improved targeting, businesses often experience a better return on their marketing investments, driving both top-line growth and bottom-line profitability.
Step by Step Guide to Customer Profiling for DTC Brands
Now that we understand the essence of customer profiling, check out this step-by-step guide to effectively implement it for your DTC brand.
Step 1: Select an Online Tool
A foundational aspect of customer profiling is choosing the right platform.
One of the standout platforms in this regard is involve.me. Its user-friendly drag-and-drop functionality ensures seamless creation of interactive tools even for those not tech-savvy.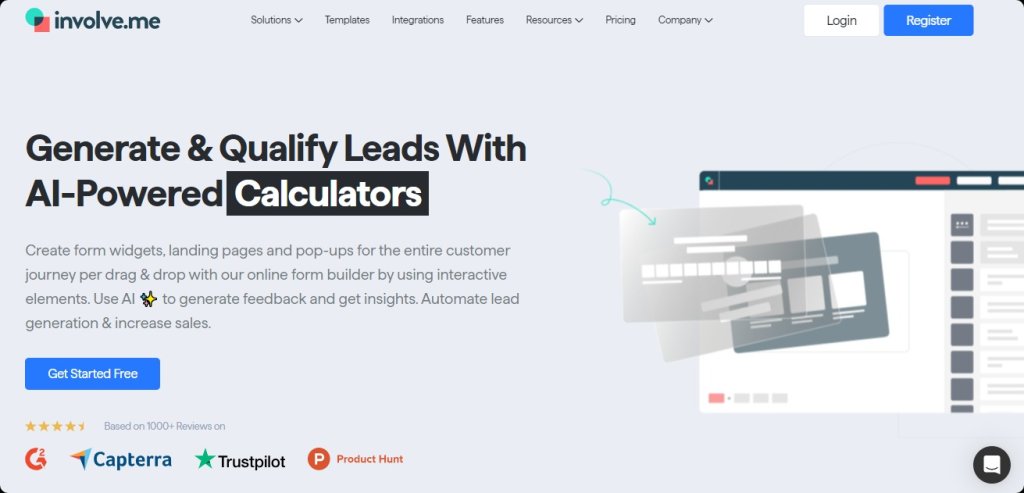 Additionally, the platform supports powerful integrations and AI analytics that provide valuable insights into potential customer behavior.
Step 2: Segment Your Audience
You can make informed decisions on product development, consumer marketing strategies, and engagement approaches by accurately segmenting your audience.
It's not just about understanding who your audience is, but understanding what they want, how they behave, and how best to serve them. involve.me offers a variety of features tailor-made for this purpose:
Interactive Quizzes: Engage your target audience while simultaneously collecting data on their preferences and behavior.

Customizable Forms: Tailor forms to capture the exact information you need from your audience, ensuring relevancy in your data collection.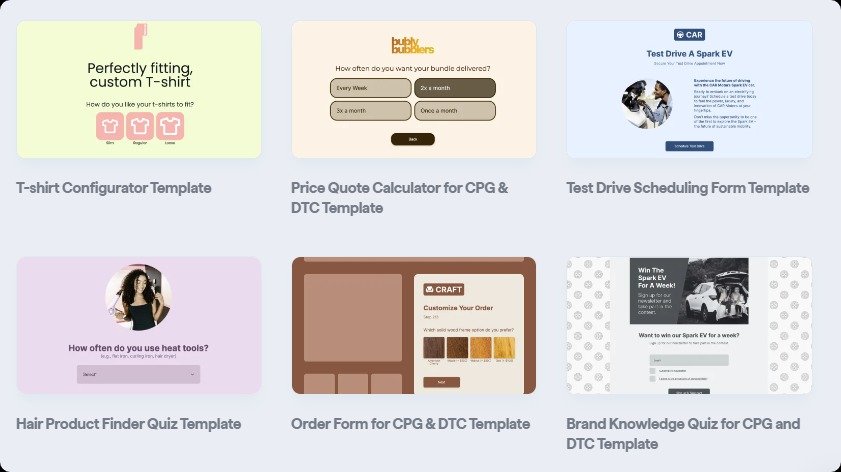 Data Analytics: Dive deep into the patterns and behaviors of your target audience, allowing for more precise segmentation.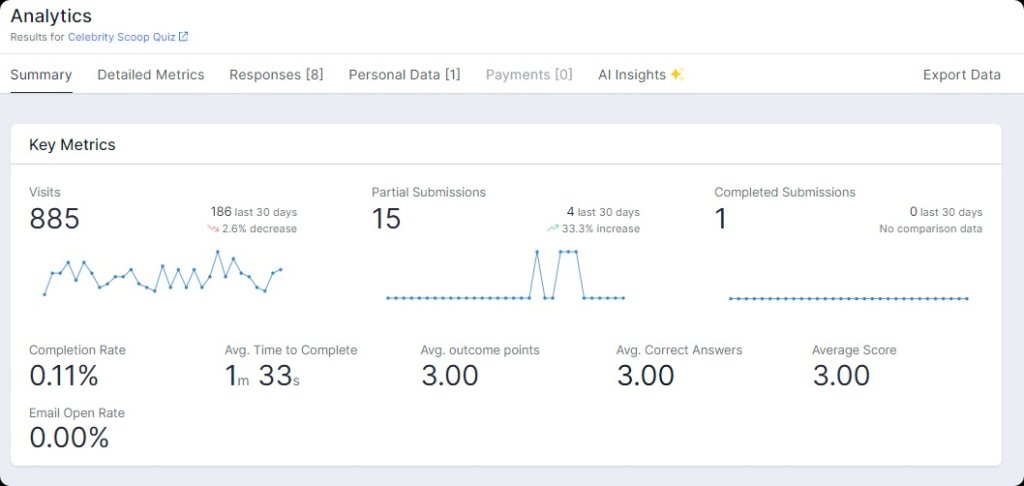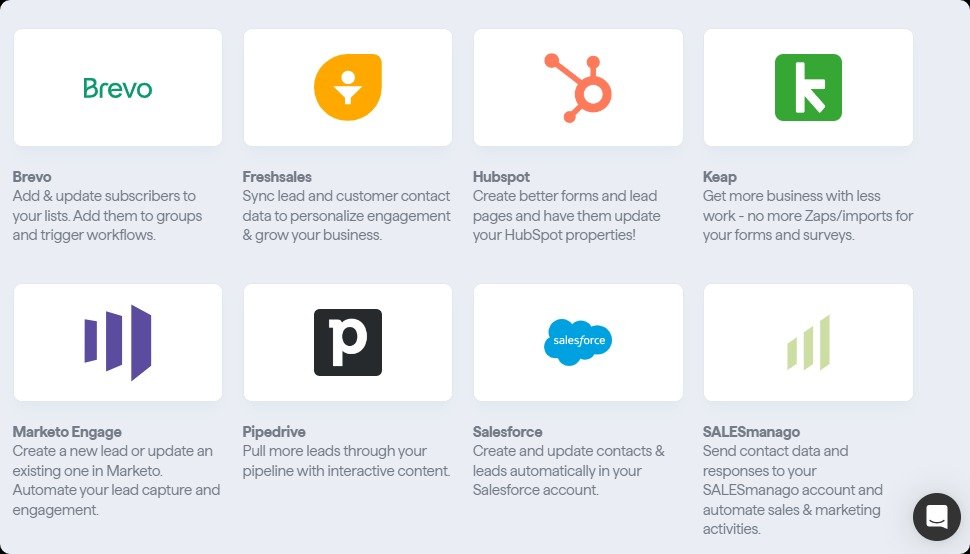 Step 3: Create Buyer Personas
With the wealth of data at your fingertips, thanks to involve.me's AI-backed reports and analytics dashboard, constructing detailed and accurate customer personas becomes an easy process. Instead of relying on broad market assumptions, you're now working with data specifically curated from your audience.
The Creation Process:
Data Collection: Start with the raw data. This includes survey results, quiz responses, and other engagement metrics.

Analysis: Utilize the analytics dashboard to identify patterns, preferences, and pain points among your audience.

Segmentation: Group similar behaviors and traits together. This could lead to categories like "Price-sensitive Shoppers," "Brand Loyalists," or "Impulse Buyers," for example.

Persona Development: For each segment, craft a detailed persona. This should include demographics, motivations, shopping behaviors, and any other pertinent information.

Iteration: As your brand grows and audience evolves, regularly revisit and refine these personas based on new data.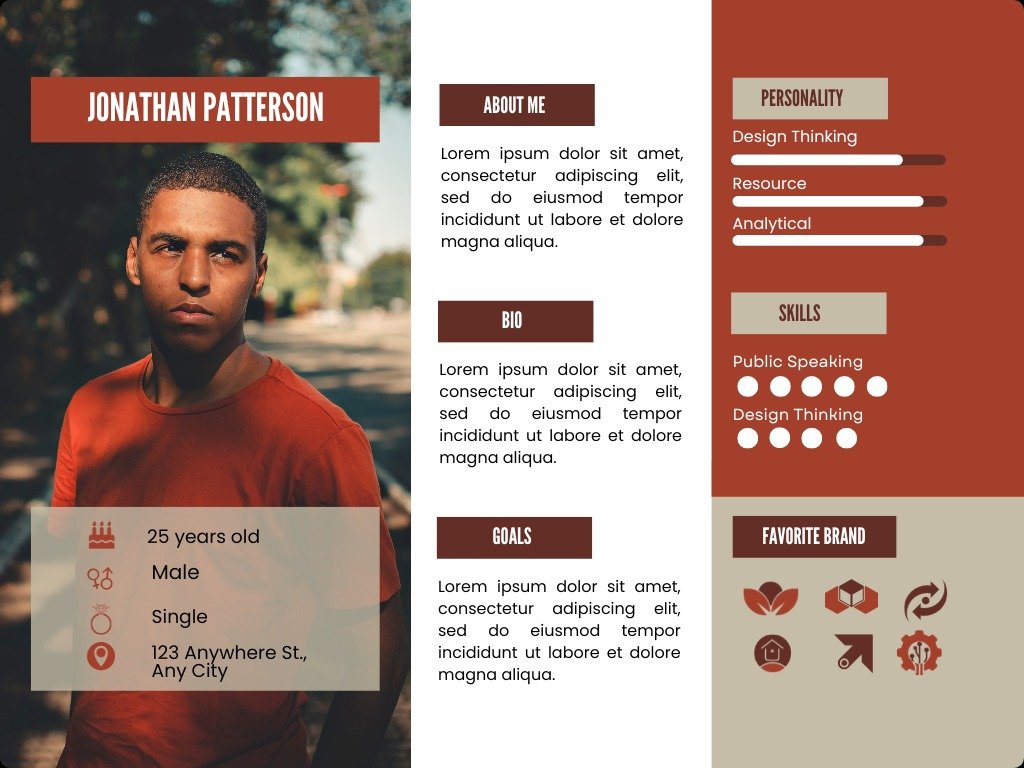 The Role of Personas in Business Strategy
Once established, buyer personas play a crucial role in various facets of a business. In marketing, they guide the creation of targeted messages that resonate deeply with specific audience segment.
For product development, they provide deep insights into the needs and desires of your current customers, ensuring that new products or features align with these demands.
Moreover, in customer service, understanding the motivations and pain points of different personas can guide interactions and problem-solving approaches, ensuring a smoother and more personalized experience.
Pro Tip: Use involve.me templates to create buyer personas within minutes.
Step 4: Personalize Your Marketing Campaigns
With the detailed insights and buyer personas, brands can initiate personalized marketing campaigns, such as:
Targeted and Personalized Email Campaigns
Instead of sending generic promotional emails, brands can dispatch messages based on target customer behaviors.
For instance, a buyer persona identified as a "Brand Loyalist" might receive emails showcasing new product launches or exclusive member-only offers.
Glossier often sends personalized emails to their subscribers. If you've recently browsed their skincare line but didn't make a purchase, you might receive an email detailing the benefits of those particular skincare products, along with reviews from customers who have similar skin concerns.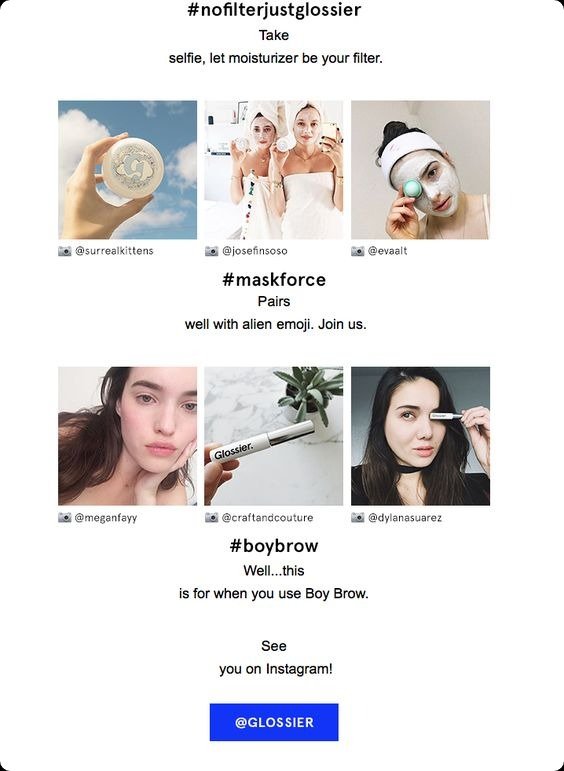 Content can be customized to cater to the interests and challenges of specific personas. For example, a "Price-sensitive Shopper" persona might be directed to blog posts or videos highlighting the best value-for-money products or services you offer.
Offer promotions that appeal directly to ideal customer base. A persona tagged as an "Impulse Buyer" might be more receptive to limited-time flash sales or exclusive bundle deals.
Dollar Shave Club occasionally offers bundle deals on their grooming products, enticing customers to try out more of their range. These offers can be particularly tempting for impulse buyers who see the value in bundled savings.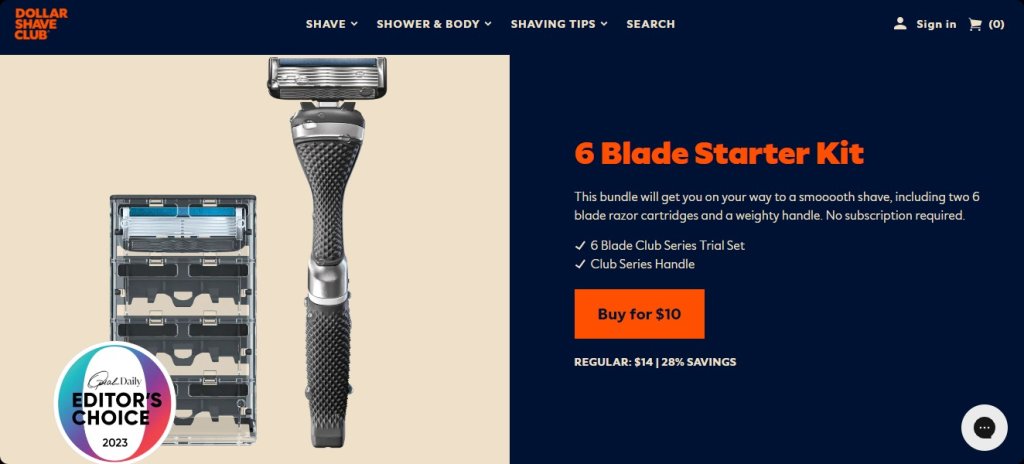 Step 5: Create Product Finder Quizzes
Building on the foundation laid in Step 4, brands can further enhance personalization with interactive product finder quizzes.
The key to a successful product finder quiz lies in its structure. Questions should be designed to gather insights about the customer's preferences, needs, and challenges.
Several renowned Direct-to-Consumer brands have effectively implemented product recommendation quizzes to enhance the customer experience. For example:
Stitch Fix: This fashion-forward brand uses an extensive style quiz to understand a user's clothing preferences, sizes, and price points. Their proprietary algorithms then curate a personalized box of clothing items and accessories, providing users with styles that resonate with their tastes.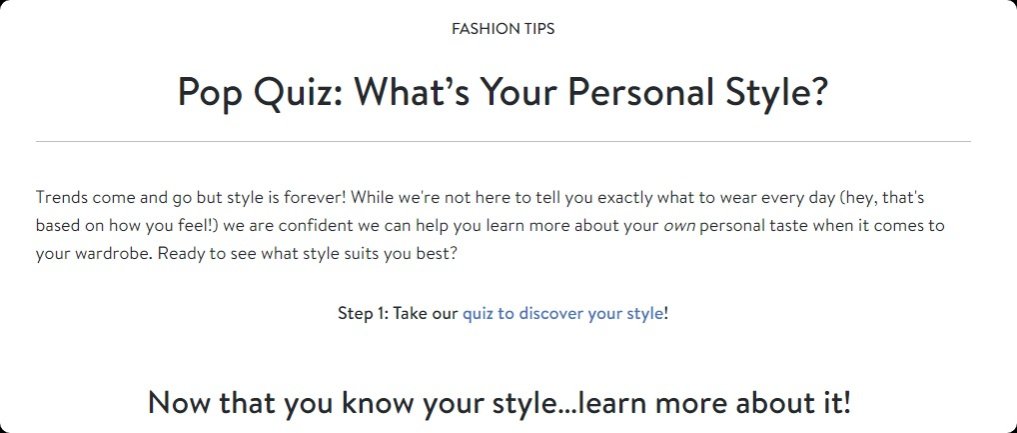 Function of Beauty: Specializing in custom haircare, this brand uses a detailed quiz to determine a user's hair type, goals, and preferences. The results are used to formulate unique shampoos and conditioners, made for each individual's hair needs.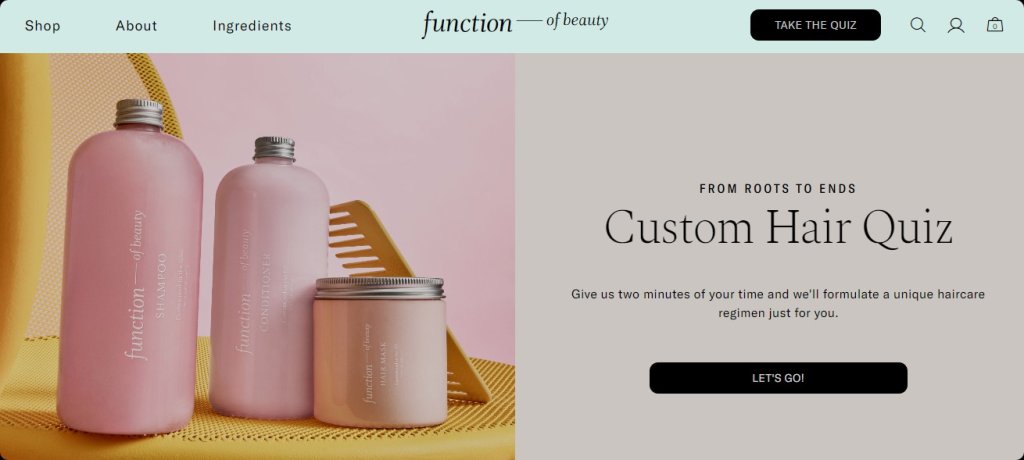 Through these personalized approaches, these DTC brands enhance the shopping experience and also build a deeper connection and trust with their customers.
Create Your Own Product Finder Quiz
Get Started with 300+ Templates
Final Words
Wrapping up, Customer profiling undoubtedly plays the most crucial role in building successful marketing strategies for DTC brands.
Understanding and catering to specific customer segments leads to authentic, meaningful interactions and enhances marketing efficacy.
As we've explored, platforms like involve.me streamline data collection, segmentation, and engagement. If you're aiming for impactful outcomes, start creating consumer profiles with insightful data from involve.me. Sign up now for a free trial!
Try involve.me for Free