Newsletters are a powerful tool for keeping your audience engaged, updated, and invested in your brand. Yet, the cornerstone of a successful newsletter campaign lies in the sign-up form—your first point of contact with potential clients. If you've been pondering how to craft an effective, visually pleasing form without getting into the complexities of coding, your search ends here. In this article, we will guide you on how to create a newsletter signup form using involve.me in just five simple steps.
Step 1: Set Up Your involve.me Account
involve.me is a user-friendly, no-code builder designed to help business owners create various types of interactive content, including surveys, quizzes, and, of course, email signup forms. Its drag-and-drop interface and customizable templates make it easy to craft forms that not only look great but also offer a higher conversion rate.
Creating an account on involve.me is a quick and simple process, and you have multiple options for doing so. You can:
Simply click on "Sign up with Google" and follow the prompts to link your Google account.

Choose the "Sign up with Microsoft" option and enter your Microsoft credentials.
If you prefer, you can also opt for the traditional email verification method. Just enter your email address and a password, and then verify your account through the link sent to your email.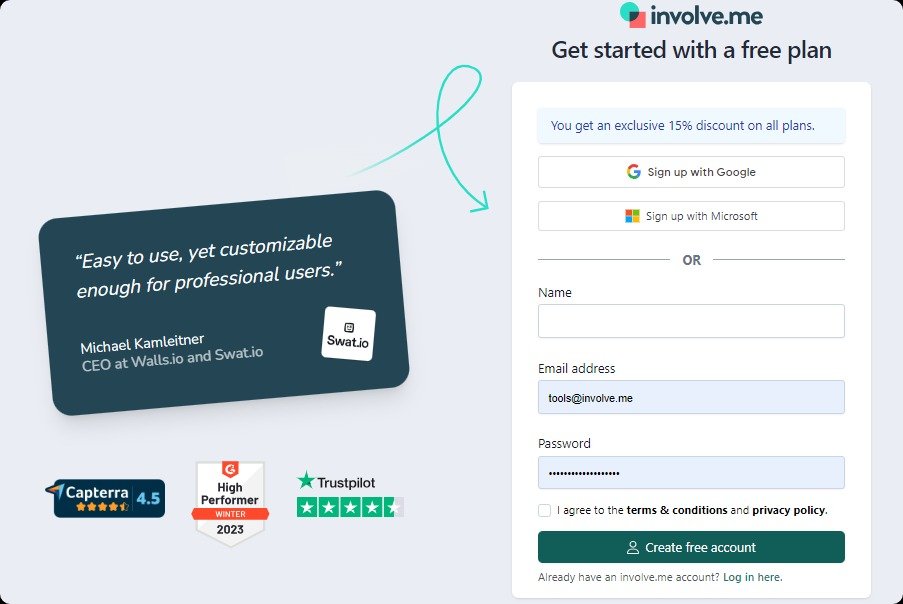 Once your account is set up and you're logged in, you'll land on the involve.me dashboard. This is your control center for all your projects. To begin creating your newsletter sign-up form, locate the "Create New Project" button—prominently displayed on the dashboard.

Step 2: Choose a Newsletter Form Template
Now you'll be redirected to the template library. Here you'll find a variety of pre-designed templates catering to different needs—from surveys and quizzes to sign-up forms. Simply browse through the categories or use the search function to find templates specifically designed for newsletter subscriptions.
Try involve.me for Free
Create Your Own Sign Up Forms
Get Started with 200+ Templates
The next step is to name your project and select its type. As here I am creating a Newsletter sign-up form, I will name my project "Subscribe to Newsletter."
As for the project type, the best option for a sign-up form is usually the "Thank You Page." This can redirect users to a thank-you message, a confirmation page, or even a URL where they can get exclusive content or further details about your offerings after they've signed up, thus improving the user experience.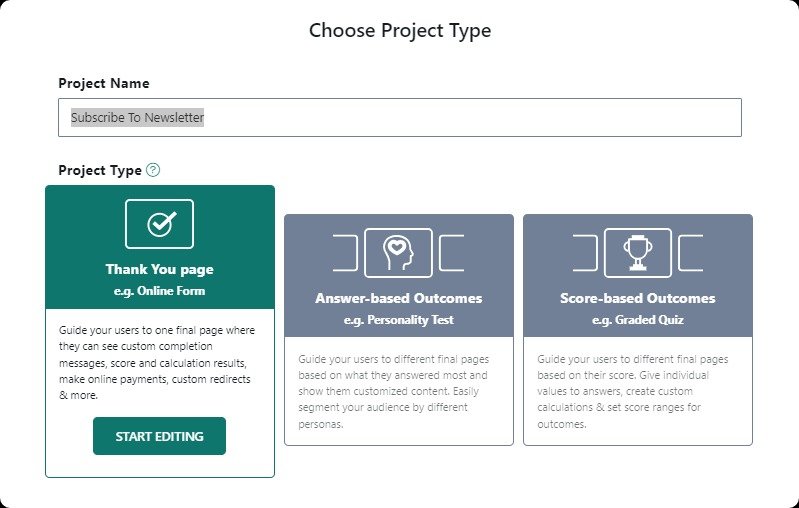 Step 3: Customize Your Form Fields
involve.me allows for a wide range of customizations through its content elements. Here's how you can make your form uniquely yours:
Choose a font that matches your brand's identity.

Update the form's color scheme according to your brand colors.

Add captivating images or even GIFs to make the form more engaging.

You can adjust the layout to position elements exactly how you want them.
Also, when it comes to signup form design, less is often more. It's essential to keep the form as simple as possible to encourage completion. Generally, asking for just a name and an email address should be enough.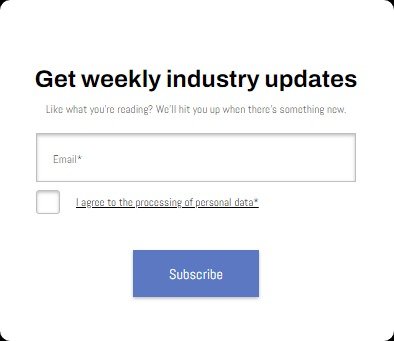 Bonus Tip: While it's important to keep your form short, adding an optional field or two can give you valuable insights into your audience. For instance, a dropdown menu or checkbox asking "How did you hear about us?" can provide information on which channels are most effective for you. Remember to make these fields optional so as not to deter people who'd prefer a quicker sign-up process.
Step 4: Integrate Your Email Marketing Platform
Integrating your email newsletter signup form with an email marketing platform offers several  advantages. First of all, it automates the process of adding new email subscribers to your subscriber list, saving you the manual labor of transferring data.
Besides, you can initiate automated email sequences, such as marketing emails or lead-nurturing campaigns, as soon as someone signs up. This immediate engagement increases the likelihood of converting a casual visitor into a committed customer or follower.
Here's how you can set up an integration with Mailchimp as an example:
1. Open your signup form and click on "Integrations."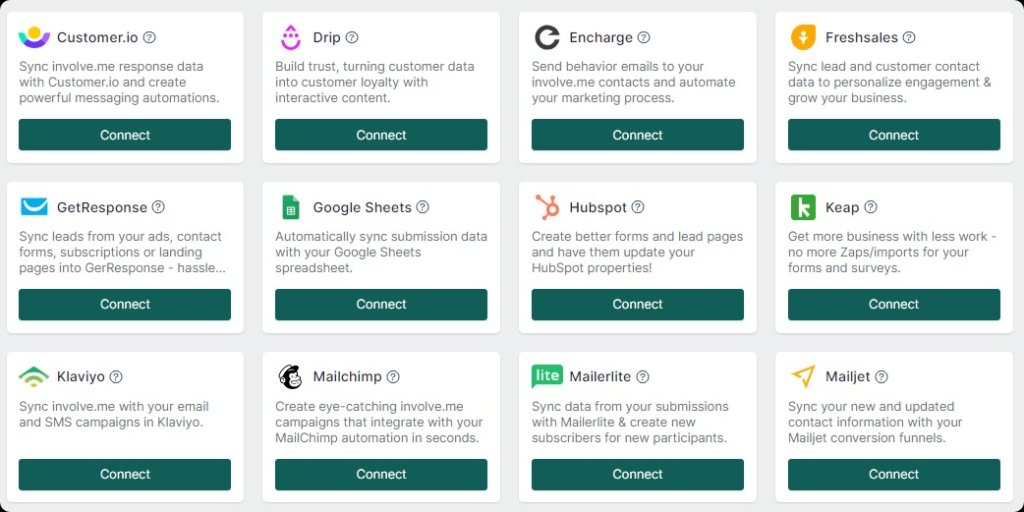 2. Opt for "Mailchimp" from the dropdown and link your account.
3. Designate the Mailchimp email list for your new contacts.
4. Align your involve.me form fields with those in Mailchimp to ensure data is consistently migrated.
5. After completing the setup, make sure to save your changes and conduct a few test submissions to verify successful additions to your Mailchimp directory.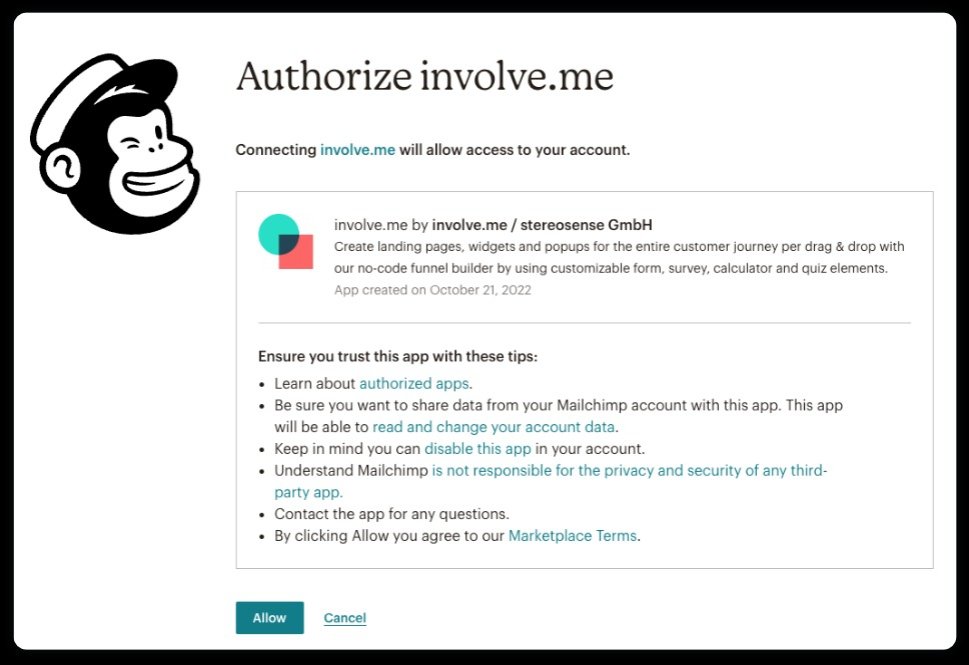 Step 5: Preview, Publish, and Embed Your Form
involve.me offers a preview feature that allows you to see exactly how your form will appear once live.
Navigate to the 'Preview' option in your project and ensure your form has a responsive design, displaying correctly for your target audience, regardless of their access device.
Once you're completely satisfied with how your form looks, go ahead and click the 'Publish' button to make your form live.

You can embed your form on your website, as a popup, or share it as a standalone link.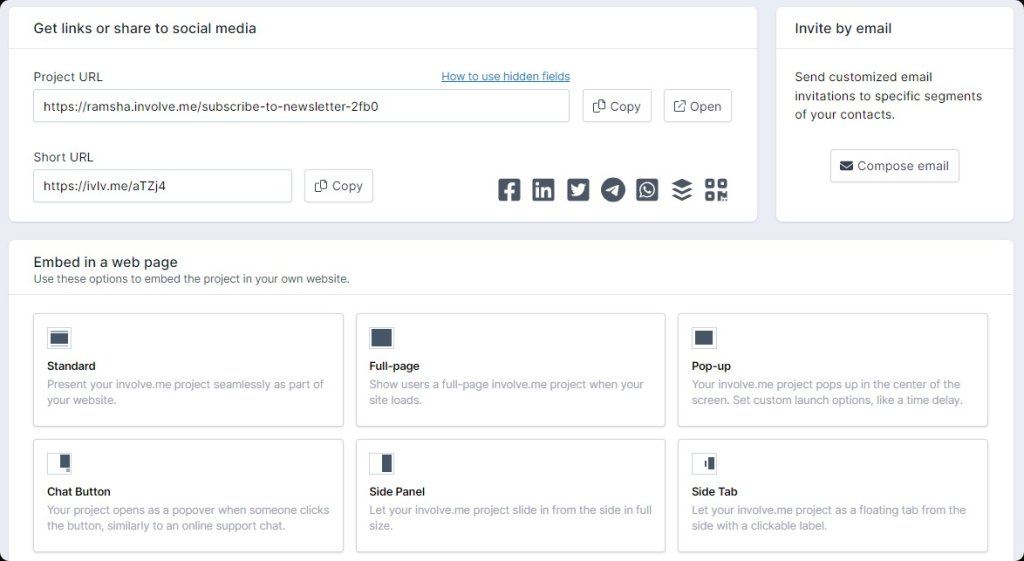 Congratulations, your involve.me newsletter sign-up form is now up and running!
Why Brands Need Newsletters: The Undeniable Benefits
Newsletters can be an effective conversion tool. They can guide a potential customer through the sales funnel by offering timely information, exclusive deals, or even personalized recommendations. They can prompt immediate action, such as making a purchase, sharing the valuable content, or participating in a community event.
One of the most appealing aspects of newsletters is their cost-effectiveness. Unlike paid advertising channels where you pay per click or impression, email marketing costs are relatively fixed and considerably lower.
Newsletters offer an excellent ROI, allowing brands to reach a large audience at a fraction of the cost of other marketing platforms. Plus, the direct nature of email gives you a captive audience, making your message more likely to be seen and acted upon.
Several prominent brands have leveraged the power of newsletters to build community, engage users, and boost sales.
Take, for example, Nike.
Their newsletter is a balanced mix of product highlights, inspirational stories, and exclusive offers. It serves as an extended brand experience that complements their other marketing channels.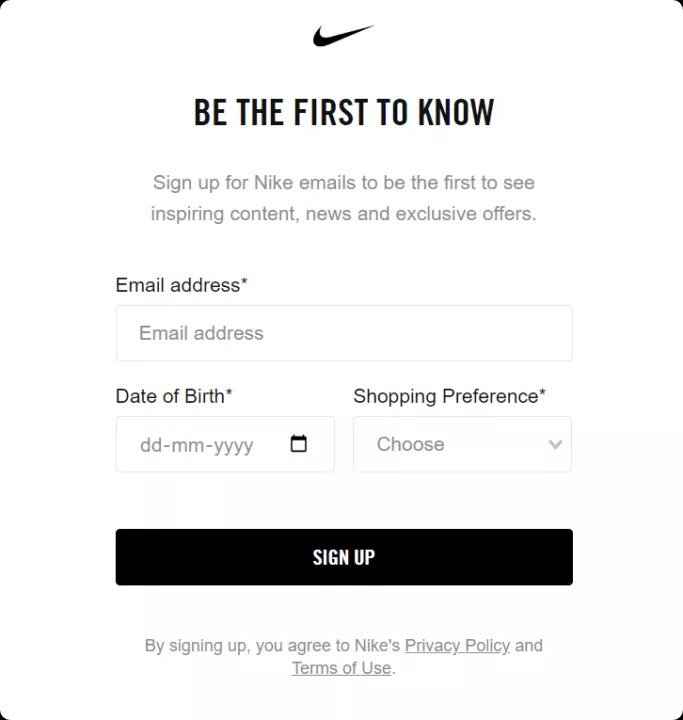 Here's How to Improve the Design of Newsletter 
A complex or poorly designed form can act as a barrier, discouraging people from signing up and thereby limiting your reach and potential for engagement. On the flip side, a well-designed form can significantly influence the number of people who decide to subscribe and sets the stage for future emails.
Sign-up form elements that attract potential subscribers:
Simplicity: A clean layout with ample white space helps the user focus on what's important.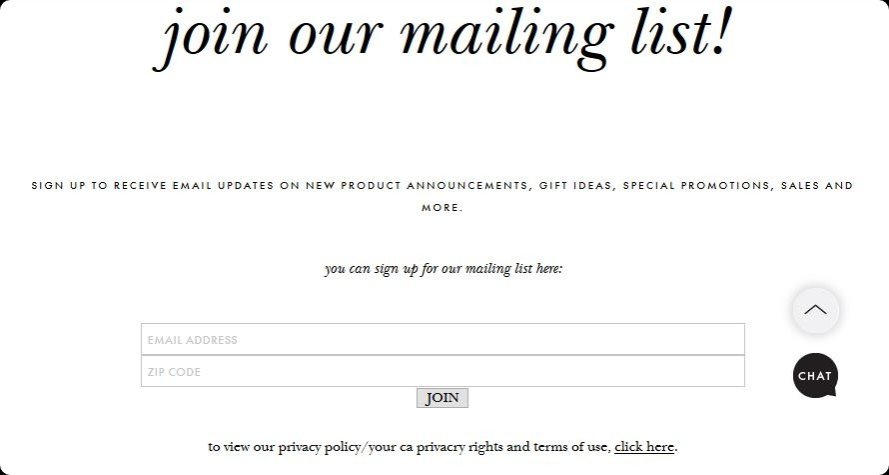 Incentives: Offering a tangible benefit for signing up can serve as a powerful motivator. Whether it's an exclusive eBook, a discount code, or early access to upcoming events, incentives add an extra layer of attraction that can significantly boost subscriptions.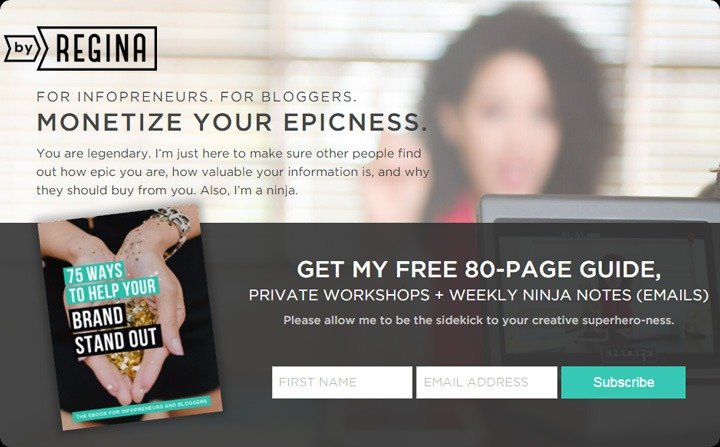 Clear CTA Buttons: Calls-to-action like 'Subscribe Now' or 'Join Us' should be prominent and clear.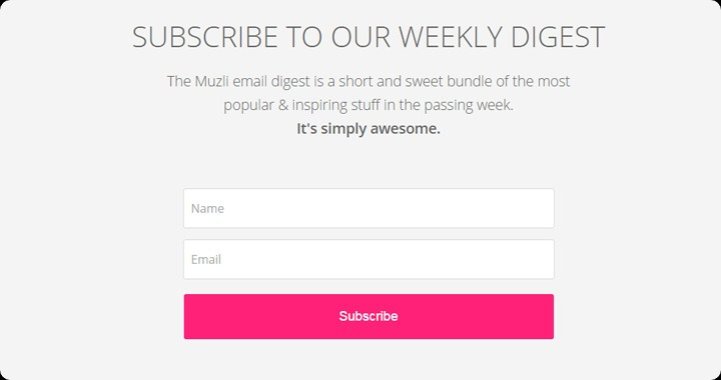 Limited Fields: Only ask for essential information like name and email address to make the process quicker and less cumbersome.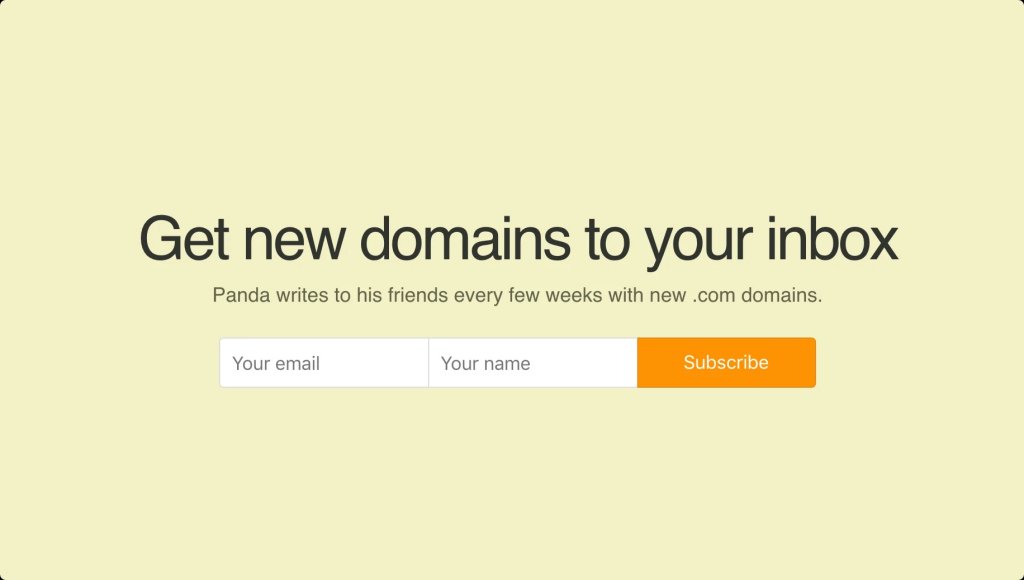 Trust Signals: Privacy reassurances, testimonials or specifying how many people have already subscribed can give potential subscribers the confidence to sign up.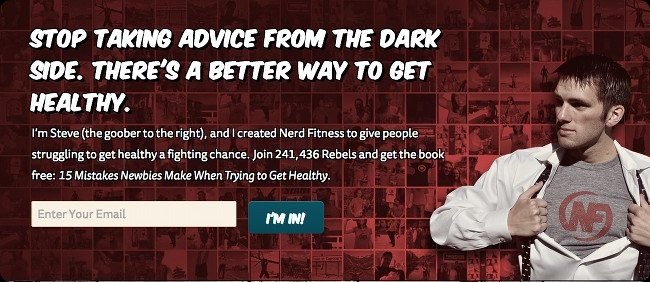 Visual Appeal: Aesthetically pleasing design elements like color coordination, branded images, or an engaging video can add a special touch to the form, enticing users to complete it.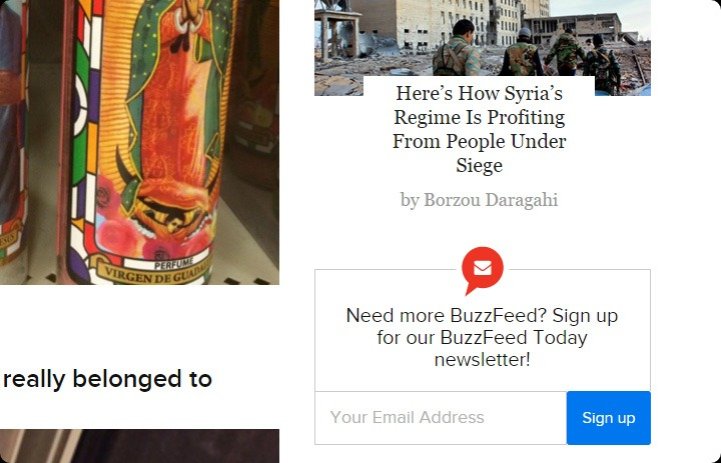 Mobile responsiveness: It is another crucial factor, given that a significant percentage of users browse the internet on mobile devices. If your form is difficult to navigate on a smartphone, you could be missing out on a large portion of potential customers.
Elements that repel potential subscribers:
Too Many Fields: Asking for too much information upfront can overwhelm or discourage potential subscribers. This also goes against the rule of thumb for effective contact form design.
Confusing Layout: An unorganized, cluttered design can make the email capture form difficult to navigate, causing users to abandon the process.

Generic CTAs: Lackluster calls-to-action like 'Submit' can be less motivating than more engaging language.

Slow Load Times: A form that takes too long to load can lose potential subscribers who are not willing to wait.

Intrusive Pop-Ups: While pop-ups can be effective when used sparingly, overly aggressive pop-up forms can annoy users and drive them away.
Final Words
So, what are you waiting for? Create your first newsletter form with a signup form builder like involve.me today and upgrade your engagement strategy. We'd love to hear about your experiences and successes, feel free to share them with us!
Try involve.me for Free
Create Your Own Newsletter Forms
Get Started with 200+ Templates