Getting assistance from a shopping advisor can feel great, even when shopping online.
While your website may feature highly detailed product descriptions, product images, and reviews, some buyers might still prefer getting direct guidance about the product that best suits them.
It's possible to provide such personalized experience to your potential customers online without starting a call center. You can assist your users in an automated way by creating a product finder. It has been proven as an effective approach for streamlining sales, especially when dealing with complex products such as solar panels, thermostats, or tires.
Even better news: You won't need to hire a developer for this. Discover how self-created product finders can automatically assist you in helping your customers.
What is a Product Finder? 
The purpose of a product finder is to assist customers in discovering products tailored precisely to their individual requirements.
Simply put, you can ask potential customers a series of questions and then provide the best product suggestions. A branded finder is typically embedded on the homepage and landing pages.
Here's an example of this kind of tool:
Do You Need a Product Finder or a Product Recommendations System?
Both systems can assist you in recommending products to your visitors, but there are significant differences.
A product recommendations system involves using personalized recommendation engines similar to what you've seen on platforms like Amazon or Netflix where users are presented with a range of products that somewhat align with their stated preferences
It's suitable for e-commerce stores with a large product catalog and in-house technical resources that will oversee the implementation and maintenance of an engine.
Using a product finder, you can offer a customized collection of products that precisely fit users' needs. This usually includes one or a few products or services. This method can also include product configurators, adding more options for customization.
A finder is useful for businesses aiming to simplify the product selection process for their customers.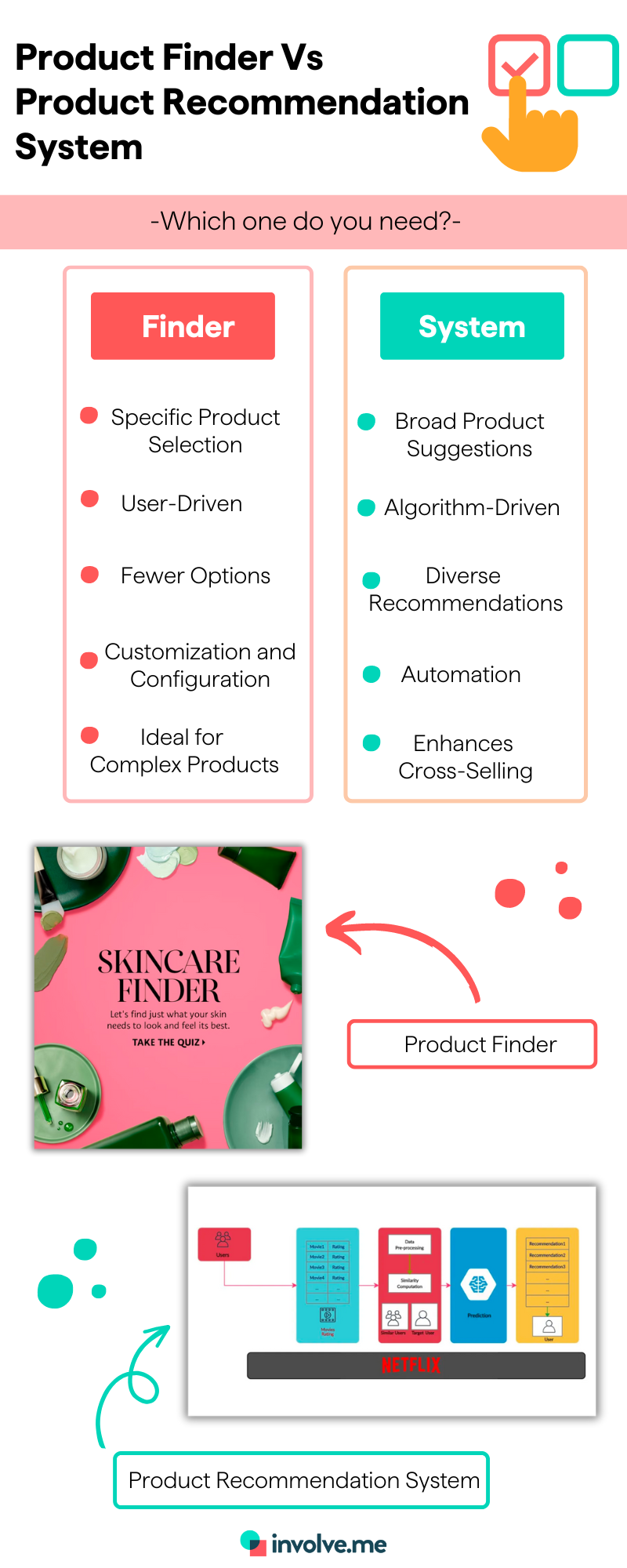 What Are the Benefits of a Product Finder Tool?
A Product Finder tool provides several key benefits that enhance a more personalized customer experience. Here are some you shouldn't overlook:
Effective Form of Customer Service
A Product Finder serves as a customer service center. It predicts what customers need and helps them make decisions, imitating the assistance they'd get from a salesperson in a regular store.
Automating reactive customer service is a forward-thinking strategy, especially if you want to expand your business and reach a larger audience.
Higher Conversion Rates
Customers can swiftly narrow down their choices without extensive browsing, which can save their time and make the shopping process more efficient.
The process is quite simple - when users find products that match their preferences, they make a purchase. Implementing a product recommendation quiz or finder can result in higher conversion rates, as customers discover products right for them. 
Cross-Selling and Upselling Opportunities
A product finder can suggest complementary or higher-tier items, creating opportunities for cross-selling and upselling. That's what Alchimie Forever does with their custom Skin Care Routine Finder: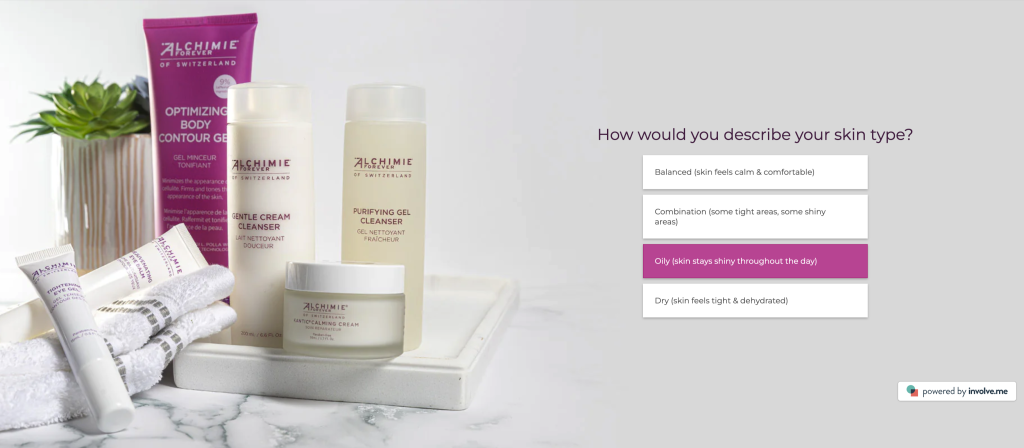 Tailoring to individual skin characteristics, they recommend a set of complementary products to establish an ideal skincare routine.
Deeper Knowledge About Customers
There are hidden advantages to product finders, like data collection. When visitors use your tool to find the perfect product, they share their preferences, which can help you better understand your target audience and create complete customer profiles.
For Alchimie Forever, it would be logical to analyze customer data such as their skin goals and develop a line of cosmetics tailored to the most frequently selected goals in the Product Finder: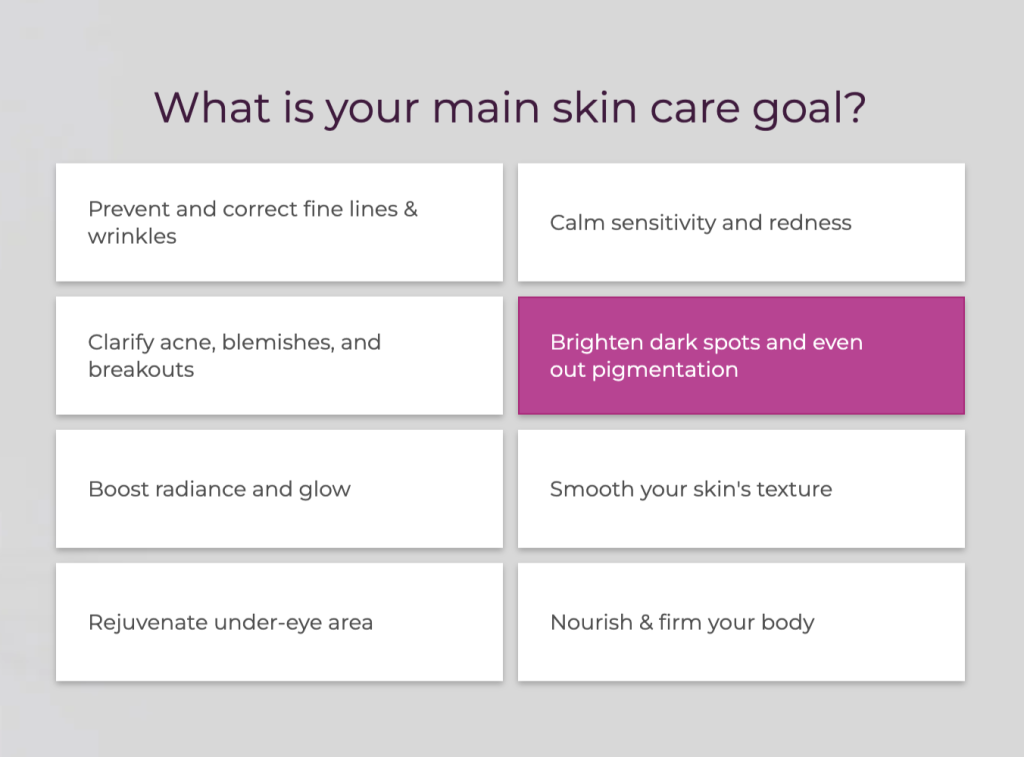 This customer insights will assist you in improving your offerings and refining your marketing strategies.
Later in this article, you will discover how to gather and store valuable information from your current customers.
Given the complexity of the beauty industry, a product recommendation system might struggle to provide positive customer experiences. This is because it depends on patterns rather than a precise understanding of individual customer preferences and needs.
Introducing a custom product finder provides your customers with the chance to receive guided assistance and truly personalized recommendations. Now, let's learn how to create a custom finder with zero code:
Build a Product Finder for Your Website
If coding your own finder tool or enlisting a developer isn't an option, the alternative is to use a no-code builder.
To begin, you can select a pre-designed template from involve.me's library. involve.me is a no-code builder that offers basic features at no cost. It can be used to build the entire customer journey.
After setting up a free account, find the template you like and proceed with the following steps.
Create A Custom Product Finder
Start with a free template
Step 1: Choose Your Project Type
The first thing is to choose the project type. You can always change the project type later.
Thank You Page 
Direct your users to a last page where they can view personalized messages, scores, calculations, make payments, and enjoy custom redirects.
Answer-based Outcomes
Lead your users to specific final pages according to their predominant answers, displaying tailored content. Effortlessly categorize your audience into distinct personas. If you have fewer products and parameters to choose from, pick "Answer-based Outcomes".
Score-based Outcomes 
Direct your users to varied final pages based on their scores. Assign unique values to answers, devise custom calculations, and establish score ranges for different outcomes.
In case of Score-based Outcomes, you can use advanced function and conditional operators and build your formula.
For instance, consider users with coupons; you want to present a different final price, factoring in both their product selection and the discount they have. In this scenario, you'd choose Score-based Outcomes project type and build this formula: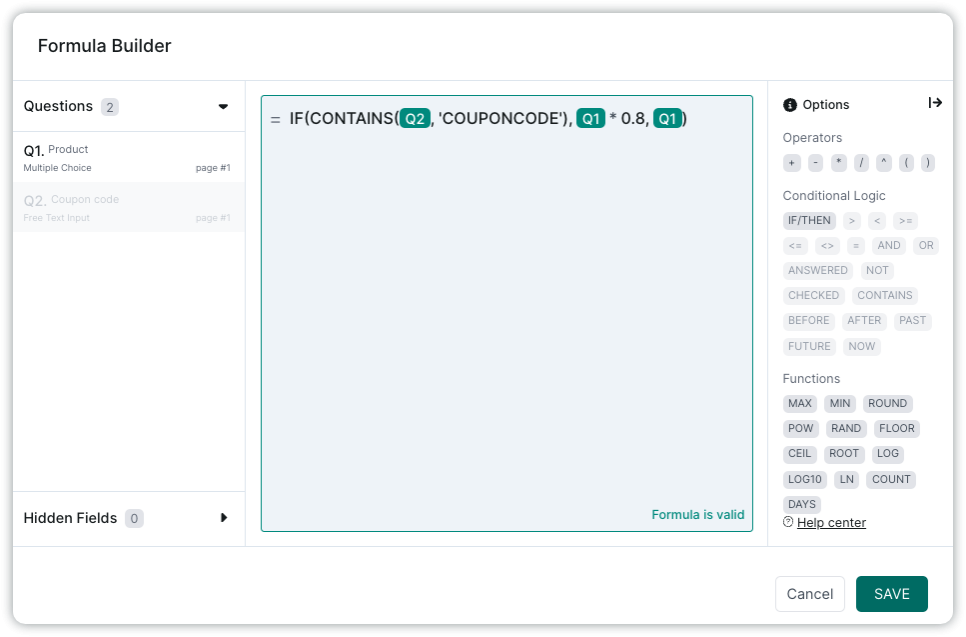 If you have fewer products and parameters to choose from, pick "Answer-based Outcomes". 
Step 2: Customize Your Template 
Product finder pre-built templates are only a starting point.
Using involve.me, you have the flexibility to add your own colors, logos, content elements, and logic. Refer to the list of content elements on your right-hand side and position them precisely within your design without any hassle.
All content elements (text, button, file upload, etc) can be placed on the canvas per drag and drop.
Step 3: Create the Product Finder Result Pages
Begin by concentrating on the product finder result pages. This strategy allows you to tailor your questions more effectively and keep the ultimate objective in focus.
Building these pages is a seamless process – just click the "plus" symbol on your right:

 Effortlessly drag and drop elements like a title for the result name, informative text, and a button for linking to your product.
Here's an example of the Outcome page in the Glasses Finder: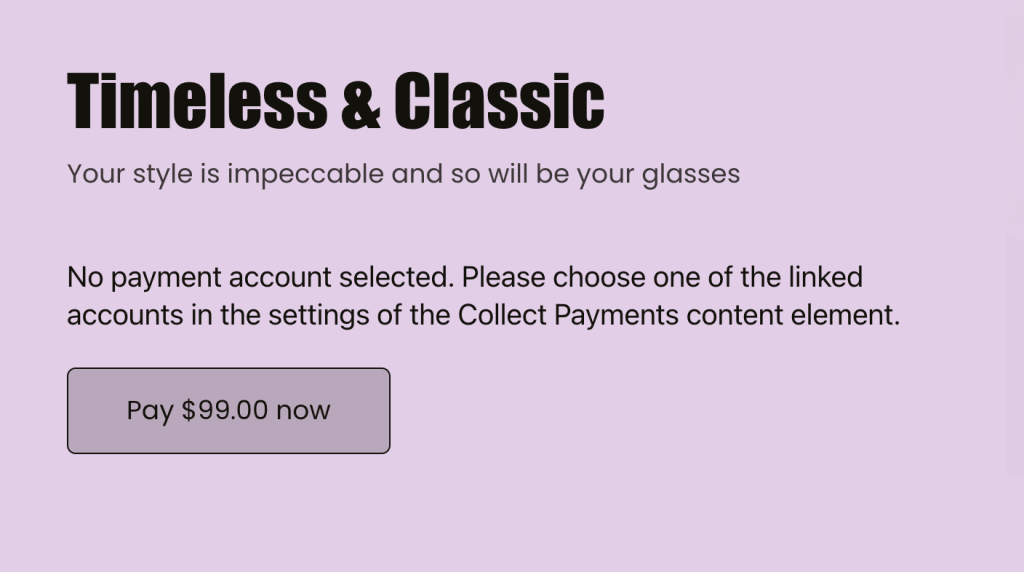 Create several outcomes like this, featuring the products and services you provide.
Step 4: Add Questions
Now that you know your outcomes, you can create relevant questions. Follow the same principle, click the plus symbol on your left, drag and drop elements you want to use.
Tip: Use the Answer Piping feature in your product finder solution to dynamically incorporate users' previous responses into subsequent questions.
Use these content elements to add your questions:
Dropdown

Multiple Choice

Image Choice (feel free to add GIFs)

Slider
Tip: When adding questions, consider using Logic Jumps. This feature enables you to connect particular answers from your questions to various pages within your project.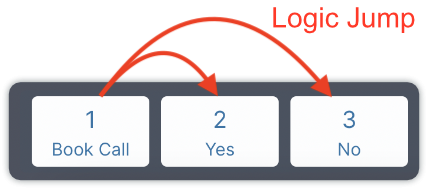 Step 5: Create Outcome Logic
It's time to connect your questions and answers. Click on "Outcome Settings" (this symbol below)

If you want to build a custom Excel-like formula, change the project type to Score-based Outcomes.

Tip: Enhance user experience by displaying their progress within the project and simplify navigation with two straightforward options.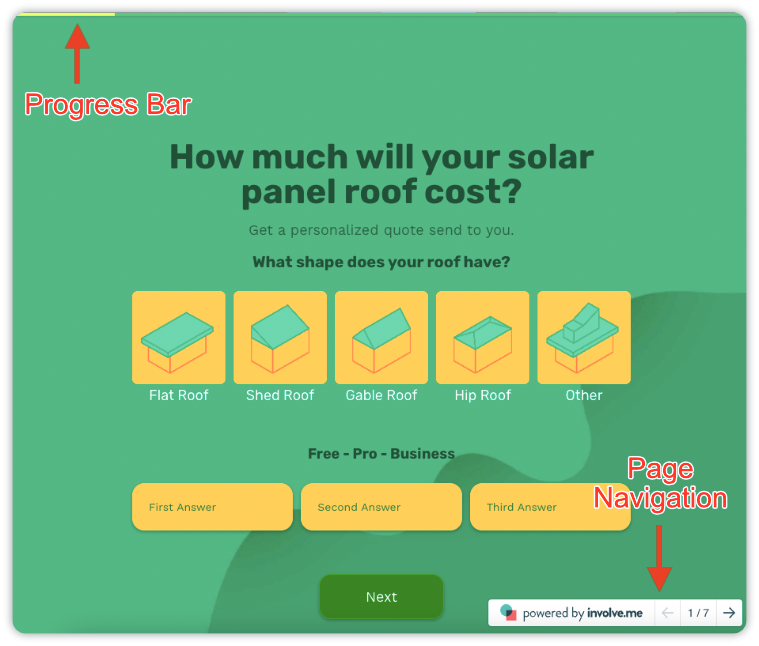 All set up? Now click on the Eye symbol on your right and Try Draft to see if your custom finder works the way you intended.
Step 6: Publish Your Project
Before you hit the Publish button, you may want to go to the "Configure", change the name of your URL, remove involve.me watermark, and set up sending custom emails to participants.
Tip: Include a contact card to gather customer contact information. You can later use it in your marketing campaigns.
Incorporate analytics into your project to monitor user actions. Learn about your tracking options here.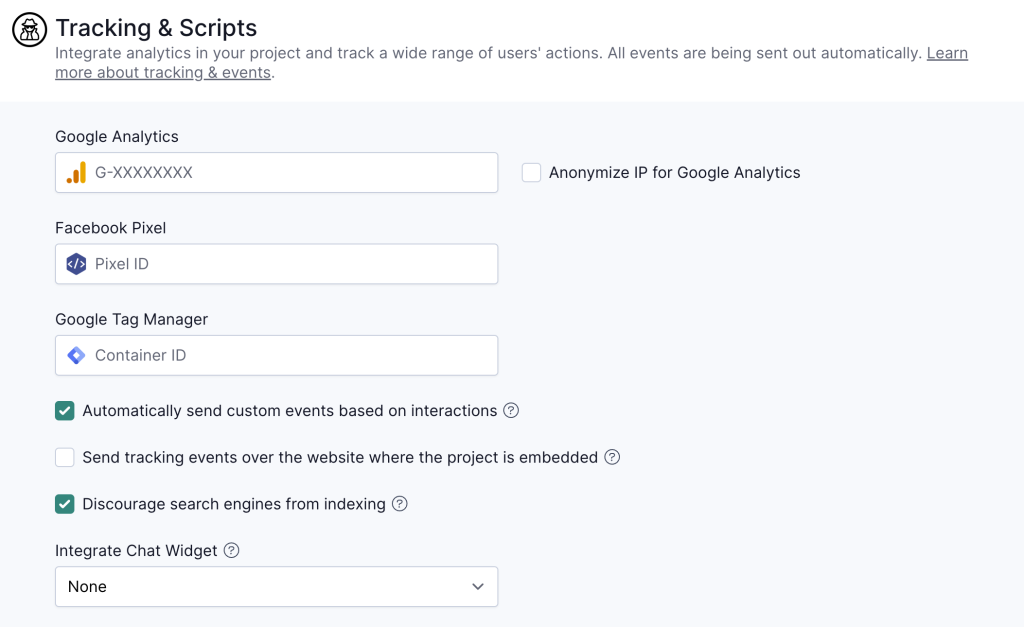 Tip: Within involve.me you can also check mobile customer experience. 
After exploring all your options, proceed to publish your project.
Launch a Product Finder on Your Website
Use the embed code provided by involve.me to seamlessly integrate your product finder tool into your home page or landing pages. We recommend displaying your product finder prominently on your website, making it easy for visitors to find and use.
You can also feature it as a pop-up to catch users' attention or include the tool in the email.
Get the Most Out of Your Product Recommendations
You can use your product finder in various ways, beyond just recommending products. Discover which features you can connect to enhance your customers' experience and streamline your work.
Accept Payments
Provide a superb shopping experience without redirecting your users to external pages. You can integrate the payment processor directly into the product finder created with involve.me. This empowers your visitors to add products to their shopping cart and make purchases effortlessly within the finder interface.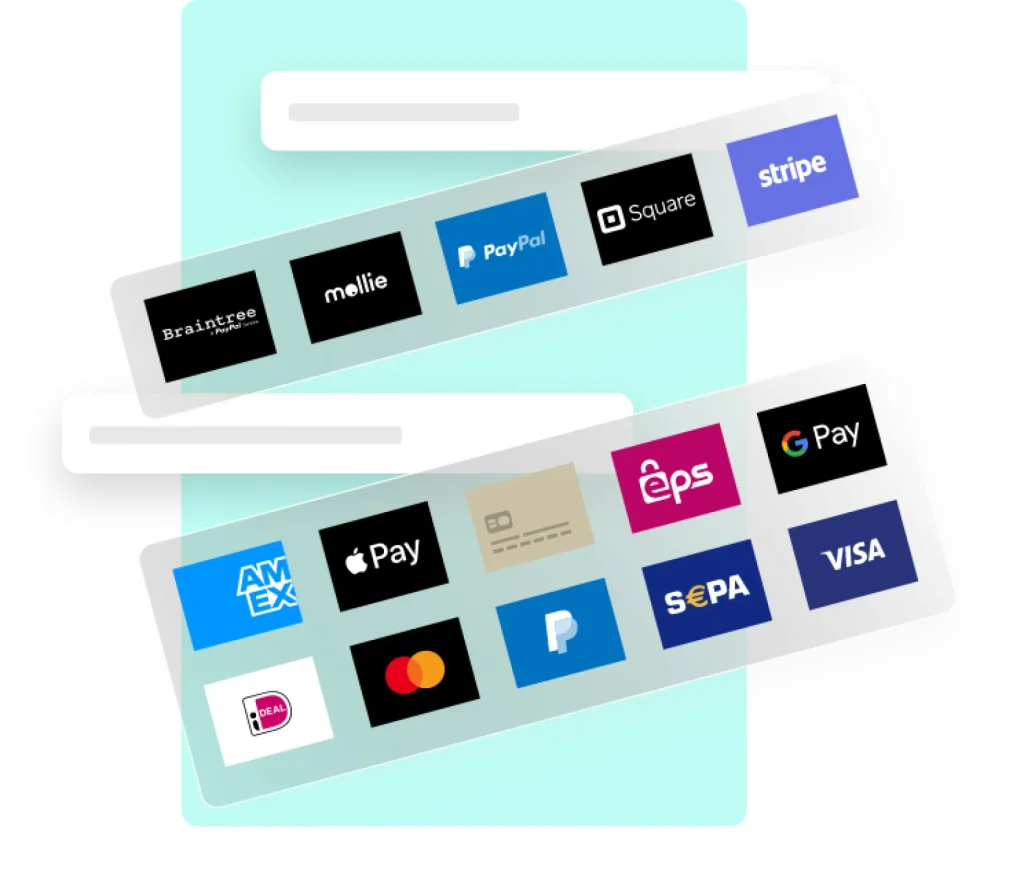 With options like Paypal, Stripe, Square, Mollie, and Braintree, users can complete one-time payments on the spot.
Go the extra mile by enabling recurring payments directly within your product finder. To achieve this, make sure you've preconfigured recurring payments on your chosen payment platform.
Collect More Data
We're willing to bet that you use a multitude of other tools to manage your sales, customer insights, and marketing campaigns. You can seamlessly link these existing tools to your Product Finder and smoothly transfer data in a manner that suits you.
Consider integrating your CRM, CMS, email tools, Google Sheets, Trello, and more. You can find a list of native integrations here.
Combining involve.me projects with these tools will greatly improve the automation of your operations.

Schedule Demos and Appointments
Being reachable for potential buyers' inquiries is crucial, especially in retail and B2B sales.
To connect prospects with your sales team, you've got two options:
Use the "Contact Form" element to collect important info like name, email, phone number, region. With this information, you can send them a personalized email, inviting them for a meeting.

Choose the "Schedule Appointments" element, enabling prospects to easily book appointments using your preferred calendar. This way, you don't need to chase your prospects, they'll book the call themselves.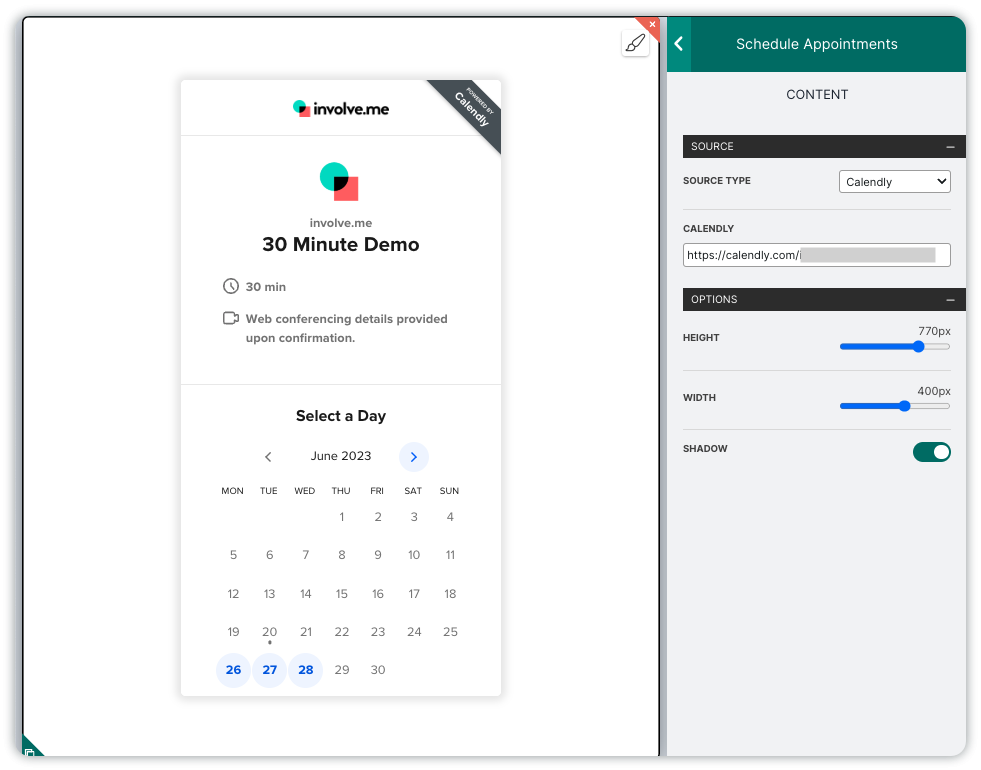 Encourage Social Sharing
Product finders are fun and extremely useful. Why don't you place social media buttons on the last page to encourage your visitors to share the finder tool with their friends and family on their channels.

It's a small thing, but product finders, just like quizzes, have all the chances to go viral and help you build social proof for your business. 
Collect Feedback
Seamlessly gather valuable customer feedback by incorporating an open question into your product finder.
While you have the choice to make this question optional, including it can be valuable for understanding common customer complaints and suggestions. 
Final Thoughts
 Avoid the pitfalls of poor customer service and instead, harness the potential of custom product finders that you can create for your website on your own. 
Incorporating a product finder isn't just a strategy; it's the foundation of a superior customer experience. Aligning offerings with customer expectations to create a pathway to informed decisions.
Remember, your digital storefront isn't just a collection of products – it's an experience. And by embracing the power of a custom product finder, you craft an experience that resonates, turning shoppers into loyal customers.
Create Lead Magnets Code Free
Start with a template