Customer reviews are essential, and they make a difference. But, exactly how much of a difference do they make? According to research, 93% of customers check online reviews before making any buying decision, and 47% spread the word about a positive experience. Interestingly, 95% of consumers are willing to spread the word about a bad experience as well!
Another research shows that customers are interested in detailed reviews of your product or service, and they look for all the nitty-gritty details and what follows. How do you handle the feedback, and what do you do to solve the particular problem!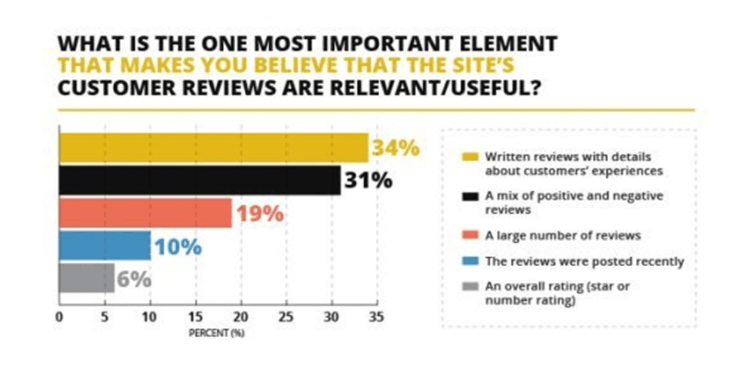 In fact, 92% of customers hesitate to make any buying decision without customer reviews!
And over the years, Amazon has proven to be the industry leader in customer service and customer experience. Amazon's mission statement is: 'We aim to be Earth's most customer-centric company, and our mission is to continue raising the bar of customer experience!'
For more than two decades, Amazon has raised the benchmark in e-commerce with almost unparalleled product offerings and low prices. While this would be enough to make Amazon a household name, it's the mix of consumer experience and the product that keeps customers coming back for even more.
Unlike the retail industry, Amazon makes it particularly easy for customers to share experiences and reviews of products with others. The traditional rating system has the power to increase or decrease trust in a business or product.
When combined with supplemental text, pictures, or audio/visual information from prior purchases, a trusting relationship arises between the buyer and the items. This would otherwise take more effort to build and maintain.
Customers either provide product reviews that are negative or positive, each having its reason. They express their dissatisfaction with the product to prevent others from making a bad decision. Or they are giving warm and positive reviews, endorsing the product.
How to Use Customer Reviews to Elevate Shopping Experience? (Learn from Amazon!)
1. Empowering the Customers
Early on, Bezos stated that Amazon wouldn't simply sell things but rather "assist customers in making purchase decisions."
As a result of this approach, users can now publish comments on the complete spectrum of products available on the website. Feedback is directly posted on the product's webpage, and users are given several options for parsing the data to their satisfaction.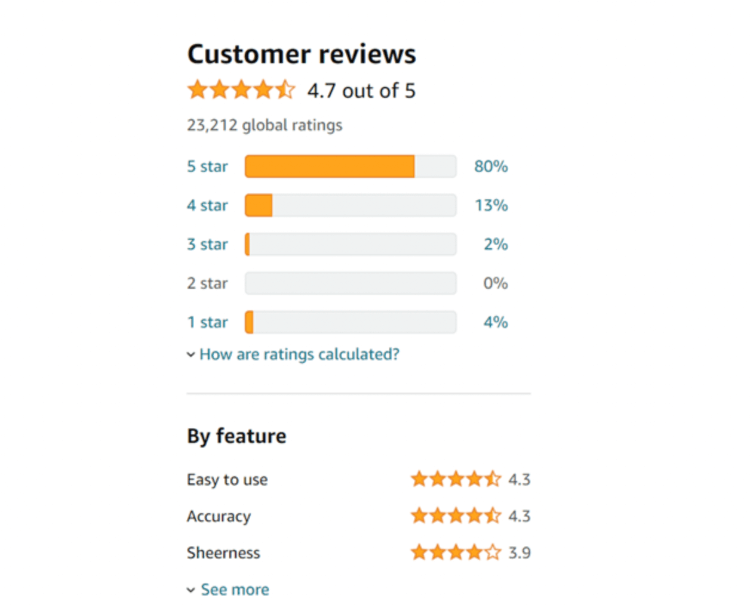 People prefer to know that they aren't being pressured into making a decision. Instead, they like to have all the relevant information and facts to make the decisions, and it is your role as a business to assist them in doing so.
While user ratings can now be found everywhere – Yelp, TripAdvisor, etc.; it was not the case before. Shopping on the internet was like shopping in the dark, but Amazon changed it, and it was the first to do so, resulting in a more open e-commerce environment.
Manufacturers are more involved in the sales process and are held accountable for their quality.
Customers are empowered when they have options to not only write a product review but also provide seller feedback as well.

This creates transparency and trust within the buyer to come back and order a product from their website even if they are not 100% satisfied with the one they have. They can just pick another buyer!
2. Focusing on Customer's Needs
According to a survey by Salesforce, 89% of business buyers and 72% of customers expect brands to understand their requirements. 66% of customers will not hesitate to switch to another brand if treated as another number.
In 2013, in an interview with Charlie Rose, Jeff Bezos stated that he would characterize Amazon by the major concept of user-centricity, placing the consumer at the heart of everything Amazon.
Indeed, the organization has mastered the art of coming up with new and innovative ways to enhance the customer experience, such as:
Buying and delivery are simple and quick. You can also use their customer service number or contact them from the website if you have any problems with the delivery.

Using information to assist users with product offerings in real-time based on their browsing history and past purchases.

Going above and beyond to assist consumers in getting the greatest value, and keep on learning from their feedback!
3. Constantly Looking to Improve with Surveys and Feedback Forms
Amazon concentrates on one fundamental criterion for customer service excellence: helpfulness.
They communicate with clients frequently using non-intrusive and simple satisfaction surveys. The surveys are the simplest yet one of the most powerful tools to collect customer feedback! It can help you know exactly what your customers are thinking about you and their pain points.
Surveys are a vital tool for analyzing customer satisfaction and customer product reviews.
Customer support at Amazon isn't only about handling complaints and questions; it's also about improving its relationship with the customers. Usually, amazon sends e-mails to their regular customers and asks them to fill in a quick and easy survey to help them give their users a better shopping experience.
This is what the e-mail usually looks like:
And this is what the survey can look like (depending on what survey it is):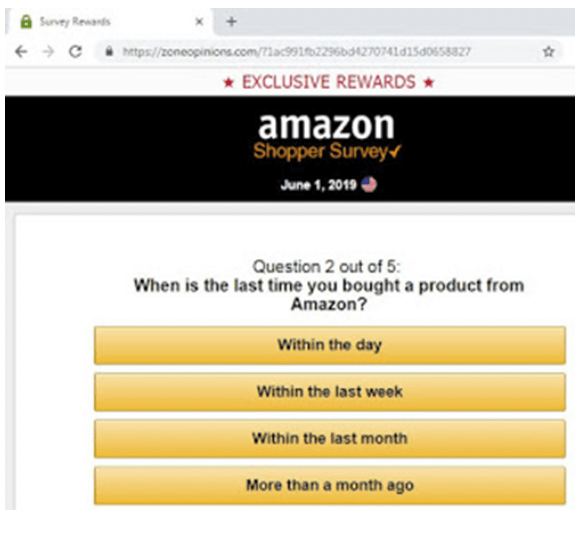 It can also be seller feedback (as mentioned above) and be an extremely simple feedback form, like:

They also give you the chance to be anonymous while providing this feedback!
Wrapping Up
When it comes to customer experience and listening to customer feedback, only a few do it like Amazon! And that is the reason why customers keep coming back to them. Good or bad, they accept it and then try to improve it. Transparency has been a key part of their overall growth over the years!
Get Started with Online Surveys
With One Of Our 200+ Templates