Leads are the lifeline of any business.
No leads. No business. It's as simple as that!
This is why lead generation is a key focus among businesses and marketers. In fact, 53% of marketers spend about half or more of their entire budget on lead generation efforts, investing in the best sales funnel builders available.
But did you know?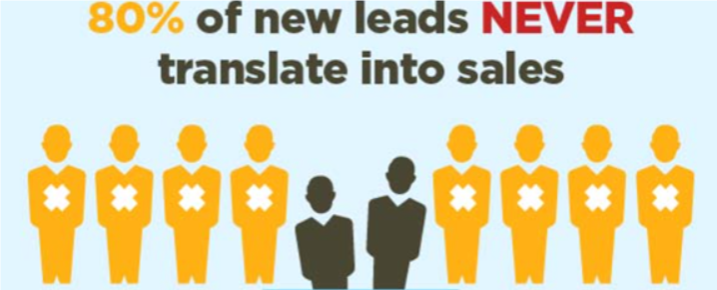 So, what good is a funnel full of leads who don't intend to purchase from you at all?
This is not to say you should quit generating leads. Lead nurturing is where you can get the money. However, old strategies won't work anymore. At least not as effectively as they used to.
So… It's time for Lead Nurturing 2.02.0!
A revolutionized lead nurturing strategy with a dash of interactivity to it!
But first…
What is Interactive Content?
In the simplest explanation, interactive content is any content where the audience can actively participate rather than just passively watching, reading, or listening. Its objective is to capture user attention and encouraging them to take action.
Such actions can be as simple as clicking to learn and reveal more about a topic or as complex as answering questions to calculate an outcome or a score.
Some of the most common types of interactive content are assessments, calculators, interactive infographics, videos, and quizzes.
Why Use Interactive Content For Lead Nurturing?
Well, for one, interactive content is impactful and grabs attention.
Gone are the days of boring, black, and white content. Eighty-one percent of marketers said that interactive content can grab and hold the reader's attention.
Why?
Well, interactive content can give real-time answers to your readers' most pressing questions as well as provide them with customized suggestions and recommendations. Thus, the 70% conversion rate than passive content. What an impact, right?
Another reason that interactive content is effective for nurturing leads is that it is more personalized than passive content.
What good does this make?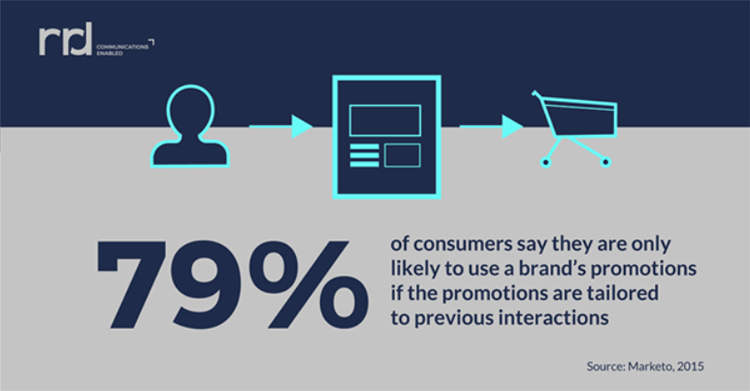 For instance, if a customer purchased A-line dresses in the past, you could offer dress suggestions of a similar style that your customer might also like.
Personalized content brings greater results since it is tailored to your customers' needs. It meets the customer expectation and thus, increases the likelihood of engagement.
Lastly, interactive content is value-driven and can increase brand loyalty. Publishing ordinary content can make your customers think that you're just similar to many others out there.
Meanwhile, if you publish interactive content that drives value and engagement, you get a better chance of being liked and shared by your audience and visitors. This helps develop brand loyalty since people see you as an expert in your chosen niche market.
When people trust you, they are more likely to convert to loyal buyers.
Now, let's go to the main event.
7 Winning Tactics To Nurture Leads Via Interactive Content
1. Educating Customers
Buyers need to be well-informed in order to make better decisions.
Offer them genuine insights rather than just being sales-y and pushing products with marketing ploys.
Why?
Well, educating customers about your services or products and their needs is key to developing trust. Once you get a lead, you can provide them with several relevant articles, depending on the stage on the sales funnel they're in. You keep them engaged and increase the probability of a conversion.
It's a win-win.
Cold leads? Educational content can also help in reactivating them! You can attract them with new information about something they might be interested in and then educating them about it.
So, how do you educate customers with interactive content?
Interactive motion graphics and video, e-books, infographics, and even calculators. You can provide fun and engaging content in the form of clickable infographics and videos that can give customers a basic rundown of a certain product. Discover the secrets of video marketing and you can deliver effective video content.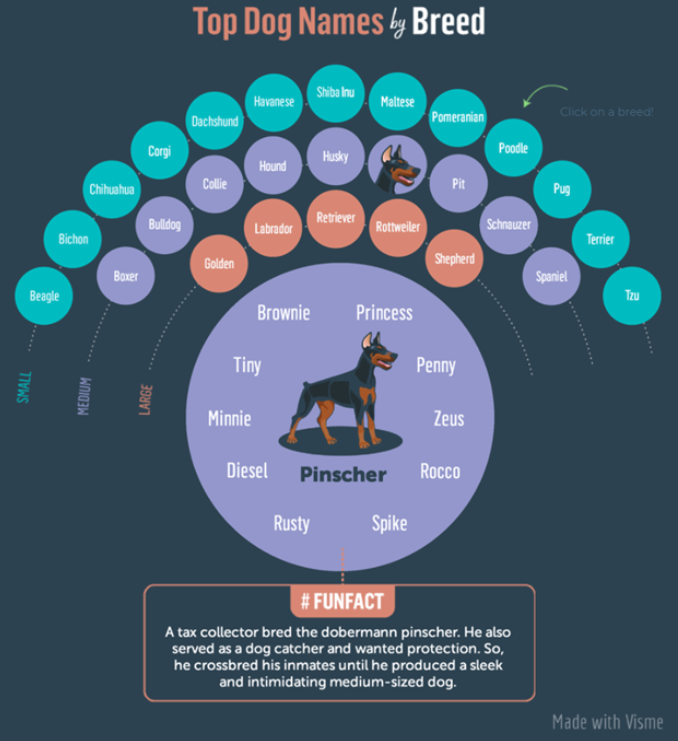 Calculators, on the other hand, can give customers prospect quick answers to pressing questions.
All in all, they add real value, supercharging customers with knowledge and info to make buying decisions.
2. Customer Follow-Ups
You simply can't generate a lead and expect them to instantly convert into loyal customers on their own.
Follow-up is a must at every level.
This makes the prospect feel special and important, encouraging them to take further interest in your services or products.
Use interactive content to take your follow-ups to the next level!
For instance, a user just engaged with your blog or clicked on an ad. You can send them interactive content such as quizzes or calculators to gather info on what interests them.
Learn how to start a blog as a business and you'll reap amazing rewards.
For the already interested leads, you can send them graded quizzes or interactive infographics to further nudge their interest in your brand.
Lastly, for those who already made a purchase, you can follow-up with interactive polls and surveys to gather opinions and hold their engagement.
3. Retargeting Strategies
Your retargeted ads may eventually convert some, but what if they could also provide value?
How? Make it interactive!
Interactive calculators, polls, and quizzes do not just offer you leads, they also offer valuable information about those leads. And the collected info is an excellent resource for creating retargeted ads.
But wait…
Why would you bother creating retargeted ads?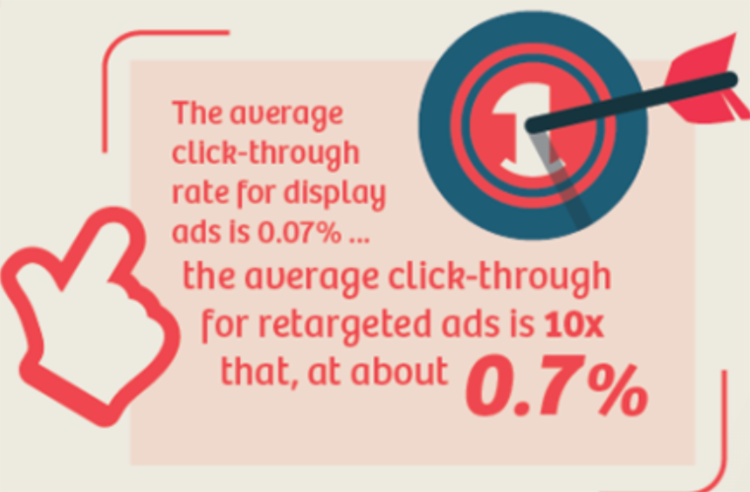 You can add an interactive calculator or a widget on your website that recommends products by collecting valuable info from visitors such as budget, sex, preferred style, and reasons for buying. This helps generate results that can be used for your retargeted ads.
4. Offering Incentives and Rewards
Who doesn't love freebies and rewards and gifts?
If your business offers rewards or points, then you're on the right track for a successful lead nurturing and repeat business.
In fact, 58.6% of shoppers said that earning incentives and rewards is a valued aspect of their shopping experience.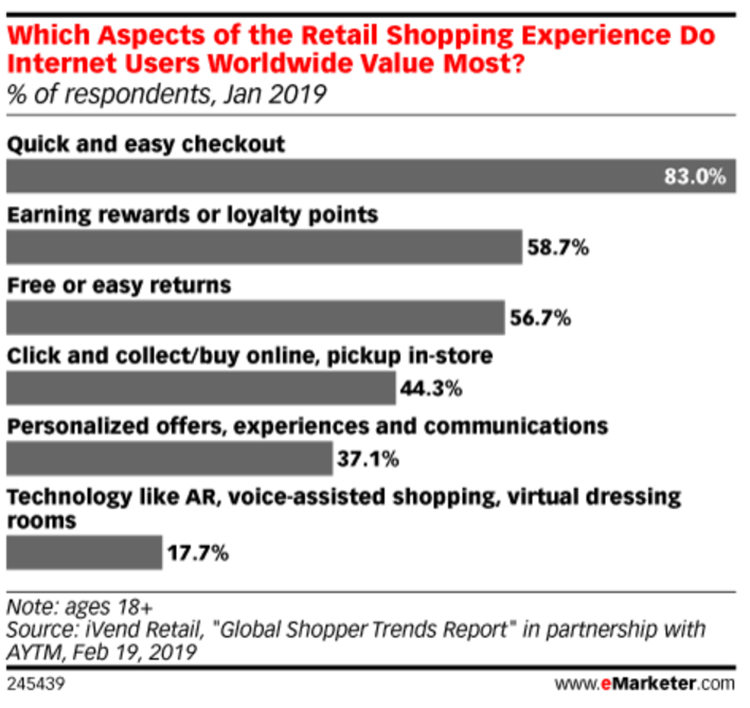 So, where does interactive content come in?
You can use the content to provide a more engaging and fun way to offer incentives and rewards to your customers.
Think beyond the typical sweepstakes style interactive contests. You can try building a rewards program around a graded quiz.
For example, ask a customer to participate in a quiz related to your brand, services, or products. Then, attach specific rewards points or incentives, depending on the number of correct answers.
5. Sending Relevant and Personalized Content
A good lead nurturing strategy can help align your marketing and sales team.
This can help avoid sending unnecessary or irrelevant content to a user. Depending on their level on the sales funnel, you need to target them with relevant and personalized content.
Let's just say, you're a gym instructor and you are looking to nurture leads by sending them relevant content.
Now, you can just engage with all your leads using the same infographic or blog. You also need to gather data in order to personalize the whole experience.
How?
A calorie calculator or a fitness quiz.
The interactive content can collect preliminary data from users. Depending on the input data and results, you can now target different users with varying tips, tools, and workouts.
This should provide a personalized experience and suggestions and, thus, increasing the probability of conversions.
6. Offering Newsletter
A newsletter is the most common and cost-effective way of reaching out to leads. In fact, 31% of marketers believed that newsletters are the best lead nurturing method.
In general, it contains the latest blogs, product updates, and company events.
Most customers are often on the lookout for something new and fresh, something engaging and interactive. Right?
Any newsletter can be made more entertaining and enjoyable with interactive content such as infographics, quizzes, calculators, eBooks, and more.
Not only do these content keep customers from getting bored, but they also provide real value as well as increasing a customer's purchasing intent.
7. Getting Feedback
Collecting feedback is a crucial part of any interaction with customers. You want to listen to the people you're offering your services to.
Why?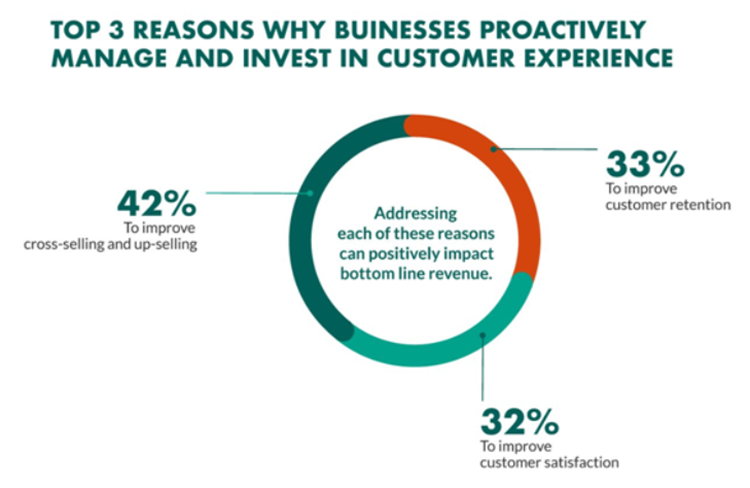 What's most important, is that listening to customers makes them feel that they have a voice of opinion. They know they are being heard.
And the easiest and most engaging way to gather feedback from leads is through interactive content such as surveys, polls or forms.
Chatbots and surveys, in particular, allow you to discover the needs of your customers. You can ask questions from their budget or preference to experiences and challenges during the purchasing process.
Combine these with the use of social media, a platform with an estimated 3.6 billion global users based on statistics, and engagement would significantly increase.
Conclusion
Lead nurturing via interactive content is the key to a successful business. As buyers become more independent and the competition intensifies, mastering lead nurturing becomes even more important.
If you can't keep your old customers, you can't expect the fresh ones to stick for longer.
Hopefully, by incorporating interactive content into your lead nurturing strategies, you can better hold on to your business's dear life.
Author
Hanson Cheng is the founder of Freedom to Ascend. He empowers online entrepreneurs and business owners to 10x their business and become financially independent. Connect with him on LinkedIn and Twitter.