Survey analysis is a critical component for smarter, data-driven decisions across various industries, from ecommerce to real estate and healthcare.
Traditional methods, although effective, can be time-consuming and prone to human error.
The good news is, advancements in Artificial Intelligence (AI) offer a more efficient way to interpret survey data. Even better, there are now advanced survey creation tools with built-in AI capabilities designed to generate insightful reports automatically.
So, save your time and use AI to get quick, considerable insights in a matter of seconds!
Why Traditional Methods Fall Short?
Traditional methods of survey data analysis, while reliable to a certain extent, come with their own set of limitations that can hinder optimal outcomes.
First, they often involve subjective interpretation, introducing the risk of bias that could lead to misguided conclusions. Second, these methods are usually time and resource-intensive, making them impractical for analyzing large datasets or for making informed decisions in dynamic environments like marketing.
Lastly, the human element in traditional analysis opens the door for errors, ranging from simple clerical mistakes to more complex misinterpretations—that can adversely impact the quality of valuable insights.
How to Get AI Survey Data Analysis Reports
Let's walk through the simple steps of using AI for customer feedback survey data analysis:
Step 1: Create Your Survey
To get started, choose a no-code survey maker tool. I am using involve.me as it offers pre-designed customizable templates, a user-friendly and seamless platform, robust features, powerful integrations, and the cherry on top: AI-generated data reports.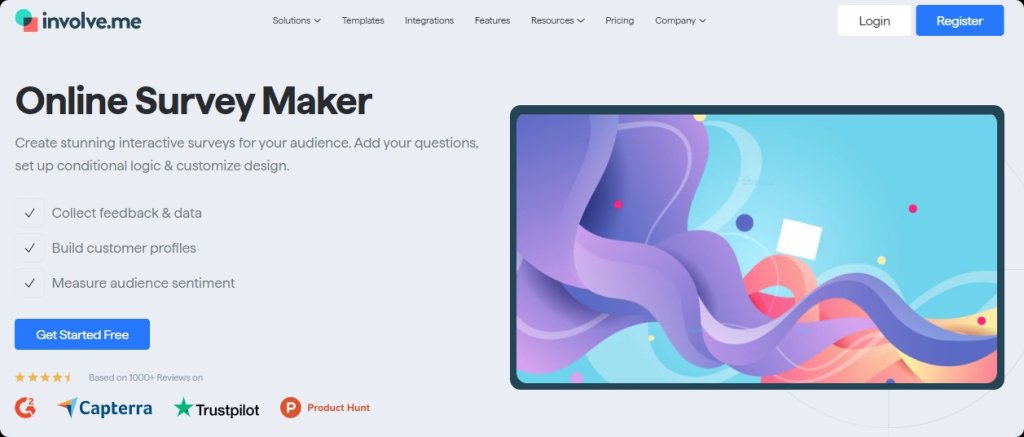 You can either select a template that fits your survey project's needs or create one from scratch.
Try involve.me for Free
Create your Own Online Surveys
Get Started with 200+ Templates
Once you've chosen the framework, simply drag and drop content elements to design your survey and add your questions.
Step 2: Publish It
Once you've created your survey, make sure to preview it to catch any last-minute changes. After that, hit 'Publish' and you're good to go! Share the survey link through email, social media, or embed it on your website to start collecting customer feedback and boosting your average survey response rates.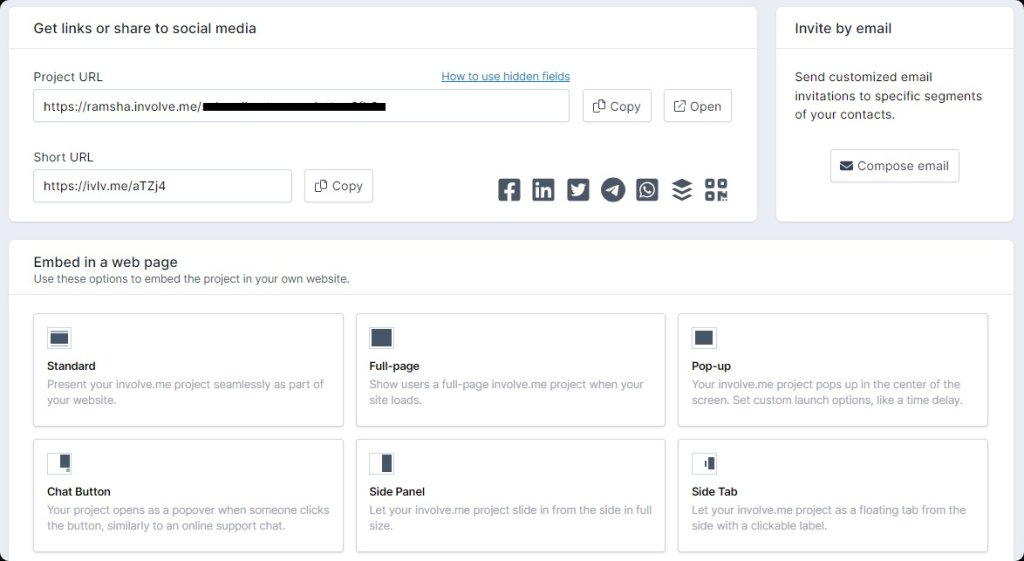 Step 3: Access Survey Data Using AI Reports
Once you've collected your survey responses, it's time to get rich customer insights hidden in your data. To do this, head over to your involve.me workspace and right-click on your specific project. Choose "Responses" from the dropdown menu to open the analytics dashboard.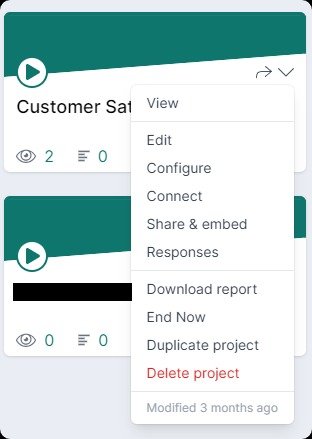 Here, you have access to various metrics including "Response Summary & Key Metrics" and "Detailed Metrics," which show where survey respondents interact, completion rates, conversion metrics and drop offs.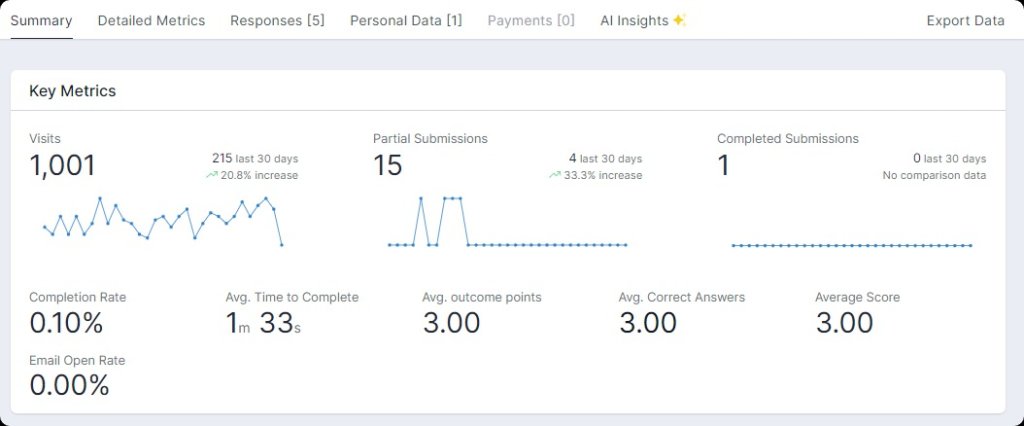 But the standout feature here is the "AI Insights" tab. Click the 'Generate Report' button in this section and within seconds, an AI-powered report is ready for review.

However, before you proceed to generate a report, ensure that you meet two conditions:
Your survey includes at least one open-ended question.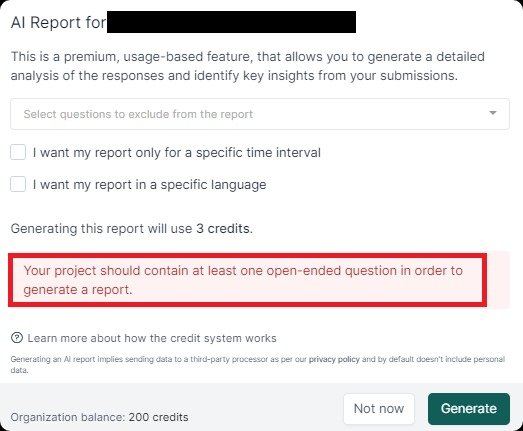 You have collected 20 or more responses.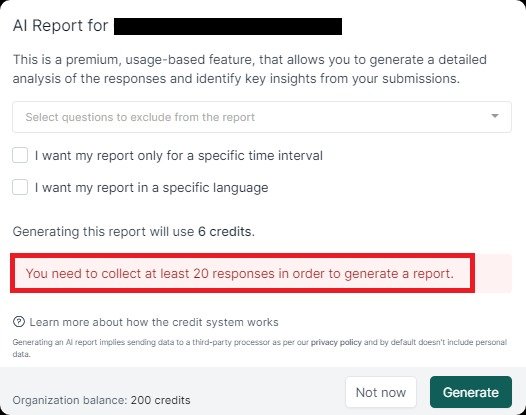 You have the option to exclude particular questions from the report or customize it for a specific language. You can also export the report as a PDF.

This innovative feature transforms your raw data into actionable insights, eliminating the need for manual categorization and analysis of open-ended survey questions. It provides you with an efficient and comprehensive view of your data.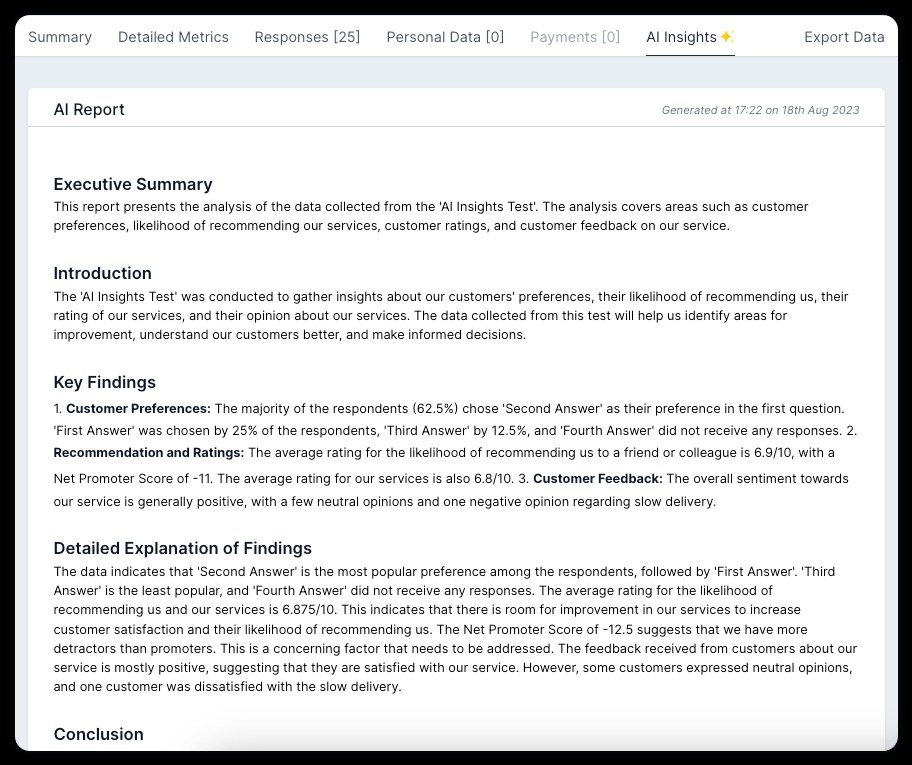 Bonus Tip: Filter Data by Date Range
If you're curious about how your survey performed during a specific time frame, use the date range picker to narrow down your data, and the Summary and Detailed Metrics will adjust accordingly.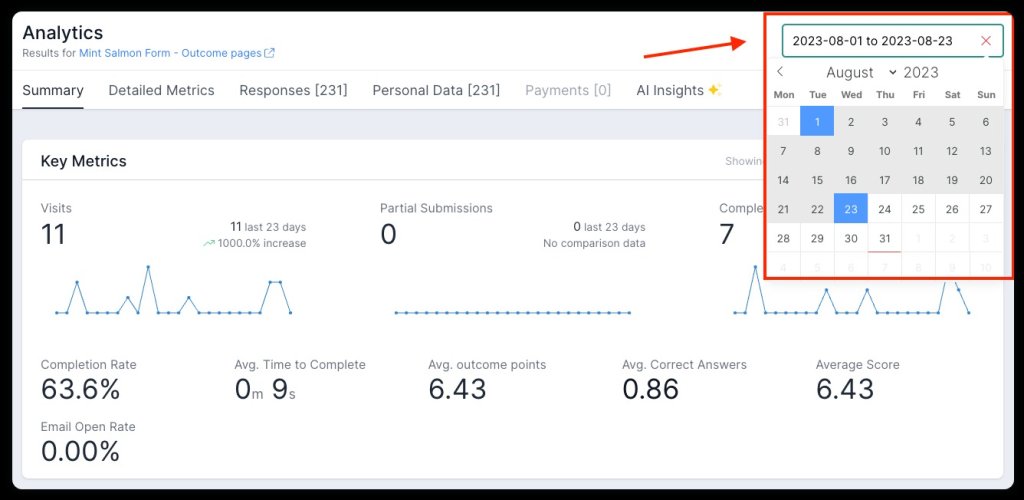 Step 4: Export Data
involve.me allows you to export your data either as an XLS (Excel) or CSV file. The Excel file gives you a detailed report on every participant, featuring all questions and answers in a separate sheet named "Detailed Report." On the other hand, the CSV file provides you with just the essential participant data and key metrics.

Benefits of Using AI in Survey Analysis
When you need to understand target audience behavior, preferences, or perceptions, the benefits of using AI in your survey analysis are too good to ignore. Let's take a closer look at some of these advantages:
Speed: Quick Data Processing and Interpretation
Time is money, and we can't afford to spend countless hours sifting through survey data manually. AI algorithms are designed to process large amounts of information fast, allowing for the rapid generation of reports.
Imagine responding to sentiment of respondents during a product launch within hours, not days.
That kind of efficiency leads to smarter decisions based on fresh data.
Accuracy: Minimize Human Error for More Precise Targeting
Precision marketing relies on accurate data to target specific consumer segments. A slight mistake in analyzing survey data could lead to wrong customer segment targeting, wasting both time and resources.
Machine learning algorithms minimize these human errors. The more data you feed into these algorithms, the smarter they get, making your marketing campaigns more targeted and ensuring that your insights are reliable.
Objectivity: Remove Human Bias for Unskewed Customer Personas
Marketers often rely on gut feelings or personal experiences, which might not accurately represent your diverse customer base. AI provides a mathematical, unbiased view of what your target audience actually looks like. This allows for the creation of more accurate customer personas, which in turn, leads to more effective marketing strategies.
Predictive Analytics for Future Marketing Trends
While not strictly a benefit of survey analysis, it's worth mentioning that AI's predictive analytics capabilities can extrapolate current survey data to forecast future trends. Whether you're looking at seasonal buying behaviors or the potential impact of a new competitor entering the market, AI can provide invaluable foresights that can shape your long-term marketing strategy.
Final Words
So, there you have it!
Have you noticed how easy it is to obtain AI-generated reports?
With the integration of AI into survey analysis, businesses can swiftly extract meaningful insights, enhance targeting precision, and eliminate bias.
Make the switch from traditional methods to AI-enabled analysis, and and consider using platforms like involve.me for comprehensive data interpretation.
Try involve.me for Free
Create Your Own Online Survey
Get Started with 200+ Templates