With the rise of Instagram reels, IGTV, and TikTok, it's no surprise that videos are a must-have for growing your brand. Videos can help businesses engage their audience, attract new followers, and boost conversions and sales. 
93% of marketers admit to increasing brand awareness through video content. 
At this point, it can be challenging to make your Instagram reels stand out (especially if you are new to this). Before you start looking for a professional video creator, there are a few trends you can try to implement on your own.
Check our top ten Instagram video ideas for businesses in 2023:
1. Stop Motion Videos
Stop motion videos are my favorite type of creative content trending now. Many popular brands like Amazon and Target create stop motion animations for their social media. According to this case study on Starbucks' video content strategy, their stop motion videos performed 16% better on Instagram than their other videos.
Stop motion product videos are a great addition to your content strategy. Such videos are short, captivating and easy to make as they don't require models or narration to tell your product story.
Stop motion videos will help to bring your products to life. To create them, you can use the Stop Motion Studio app available on iOS and Android. If you are a part of a larger team, consider using video content management systems to save and organize your videos.
Here are some ideas you can use for stop motion:
Show your product in action. For example, if you sell women's clothing, you can create a great look with the most popular items from your collection.

Make an unboxing video to showcase the best products.

Create cooking videos to show how to make something yummy with your product.
2.Slow Motion Videos
Slow motion is not a new phenomenon on Instagram. Marketers love slow motion videos as they can add visual appeal to any post and highlight a point you want your audience to see. With this video type, you can show more action in detail.
With a slow-motion effect, you can focus on the most important part in a video while keeping your audience engaged. 
3. Fast Motion Videos
Instagram posts and stories are short, so we need to speed up the videos to show everything quickly and save viewers' time. Fast-motion videos are a great solution to keep your followers more engaged.
Moreover, 85% of people watch videos with the sound off. Keeping it in mind, this type of video content can work well on Instagram. For example, you can create behind-the-scenes videos to show the teamwork process fast.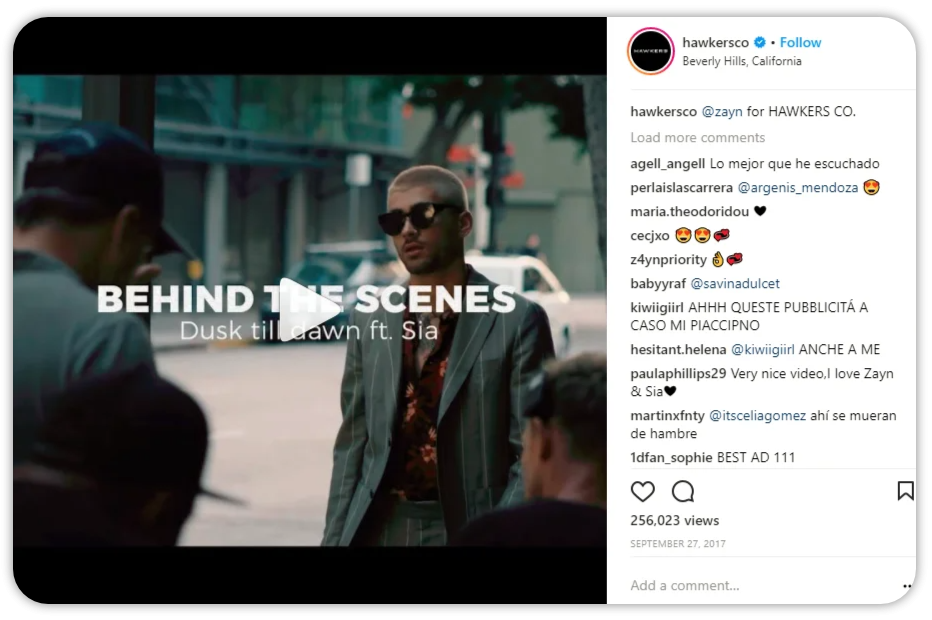 4. User-Generated Content
Video content creation takes a lot of time and effort. It's a good idea to encourage your followers to create user-generated content (meaning, you can ask your customers to create content for your brand). According to this study, customers prefer user-generated content to brand-created content as it looks more authentic. For many companies, this is a great way to prove the popularity of their products and gain customer trust.
If you want your followers to create more UGC videos, make sure to build a good connection with them and give them a good reason to create videos for you ( for instance, by giving them a good discount or products for free).
Here are some helpful UGC strategies:
Start an effective UGC campaign with reels by getting your customers to reshare them in their Insta stories or leave comments.

Ask influencers to review your products on YouTube or Facebook.

Encourage customers to tag your products. 

Repurpose videos from different platforms, including the credit of the original creator.

Embed UGC videos on your product videos. Ask your customers' permission before publication.
Pro Tip: If you want to promote your users' YT videos on Instagram, consider creating a micropage to be able to add multiple links in your Insta bio. Here is a step-by-step guide on how to do that easily.
5. Tutorials or DIY Tips
Consider creating in-depth videos explaining to your followers how they can use your products. Relevant guides, tutorials, how-to videos or DIY tips can help you show a step-by-step process and convert your visitors into customers.
With these types of videos, you can build your target audience and drive engagement. Plus, high-quality video content can help you convey credibility. This strategy is especially effective with influencer marketing. 
You can use Instagram Reels to create various tutorials and DIY tips. You do not have to include a CTA in the caption. It's important that after watching the video, your followers will better understand how to get the most out of your products.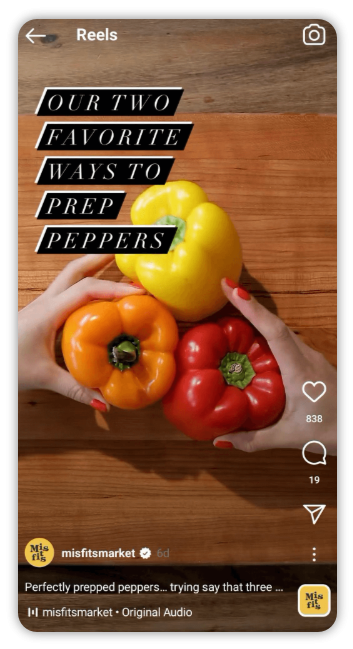 6. Product Overviews
People like product reviews. Creating product reviews is a great idea to show your products in action. It does not take much time or effort to show the full potential of your products and provide good reasons to try them.
Suppose your customers already know how to use your products. You can still make short videos and show them the new ways they can use your products. 
7. Sneak Peek Videos
If you are launching something new and want to generate interest in your products, sneak peek videos can help you achieve your goals. It's not a good idea to offer sales-oriented content, especially if you do not have good relationships with potential buyers (yet) and do not even know where they are in your sales cycle.
Creating sneak peek videos on Instagram can make your followers curious about what's coming. 
You can partner with influencers to make stories around your new product on Instagram. This way you can reach more people, highlight your product and eventually drive more sales.
8. Listicle Videos
Listicle videos are one of the most successful types of video content. And why? They can go viral within minutes if you share valuable content or surprise your followers. You can put together high-quality images or short content for your brand and turn it into a listicle reel.
Once you have a good idea, start outlining your listicle points. Create or find relevant content based on your target audience and the keywords they are searching for online. The 15-second video is the best format to vividly present your listicle.
You can use InVideo to create or edit high-quality, engaging listicle videos. The tool offers more than 200 listicle video templates you can choose from and customize for Instagram in 720p resolution.
9. Repurpose Old Content
Repurposing your content is critical to your social media strategy. You can turn creative images into engaging videos or you can take the best content from other social media platforms and repurpose it. You can do this quickly with the help of advanced AI tools on the market.
Here are some things you can do: 
Gather user-generated content (UGC) you've already published on your feed and repurpose it.

Publish existing Reels on Stories using hashtags to get on the Instagram Explore page.

Add closing statements from your interviews or videos you've recently shared. 

Resize YouTube videos to make IGTV-friendly videos.
10. Animated Videos
If you want to capture customers' attention and highlight a new product or feature, consider creating a short animation.
Animation has gained tremendous popularity as a powerful marketing tool. You can use animated videos to engage followers and tell stories. Fortunately, there are a lot of animation maker tools to create these engaging videos, even if you don't have any particular design skills.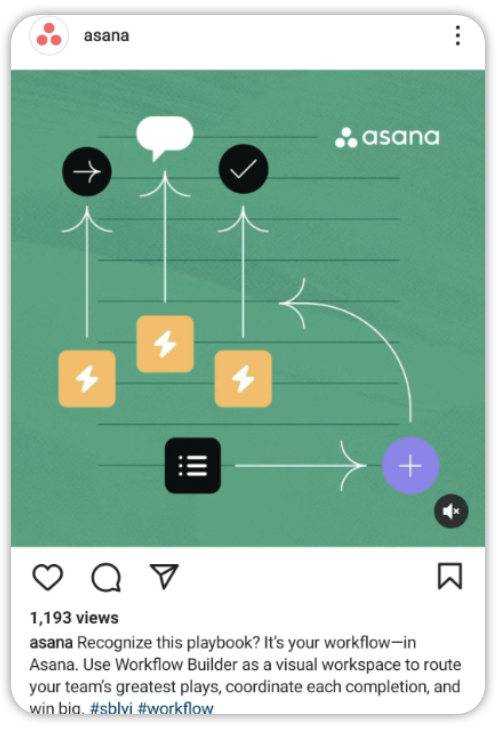 Free Templates For Lead Generation
Easily embed interactive content into your website
Wrapping Up
Creating videos is essential if you want to expand your customer base and grow your brand on Instagram. Make sure your potential buyers have plenty of options available to them, and it's crucial to give them everything they want.
With these simple Instagram video ideas, you can educate and engage new customers by piquing their interest in your products and guiding them through your sales funnel.