Today customer marketers had to significantly alter their content marketing plans as a result of the pandemic. But the importance of social media content is still booming because more and more people use digital channels for receiving information than ever before.
According to SemRush, 68% of marketers are going to enhance their content marketing budgets by 2022. Despite the rise in the overall budget, one of the biggest challenges a lot of content marketers meet every day is continually producing fresh and interactive content.
A lot of them often say that it would be nice to take some inspiration to get the wheels moving in their heads for what they could do to 10x their content marketing.
It seems like there's no better time than now to cover 10 fresh and user-friendly content formats to stay more organized and inspired than ever before.
1. Instructographics
Instructographics are a long-lost sister of infographics that teach you how to do something. The best thing about them is their ability to explain difficult things or data on a certain topic and make it easy for people to consume the information. Instructographics usually cover multiple how-to guides and DIY tasks, but you can use any topic you want.
Their power comes from people who embed them in their content and link back to your site. They serve as a nice bonus to get quality backlinks and go viral. Moreover, Instructographics perform well on Pinterest. Here is what the instructographic looks like: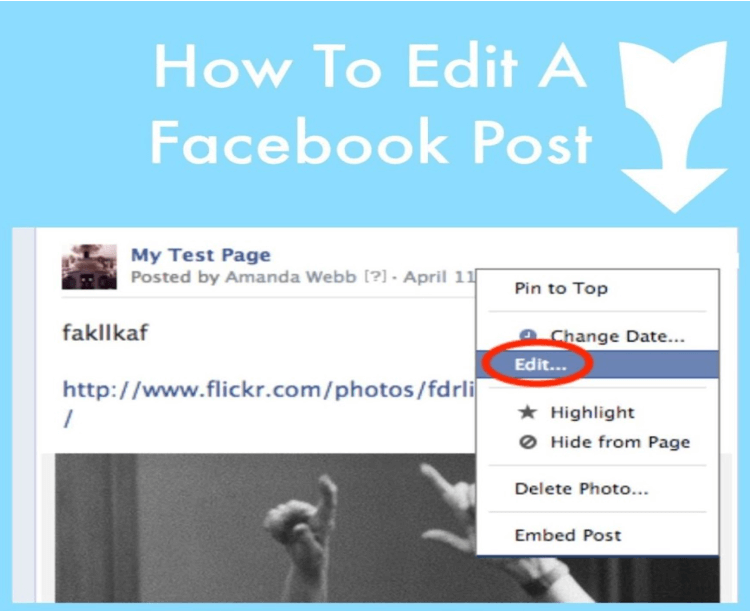 2. Carousel Posts
Social media carousel posts are a must-have for your social marketing strategy. Nowadays carousels on Instagram are about 1.92% average engagement per post as compared to 1.45% for videos and 1.74% for single pictures. In addition, this rate increases up to 2% when all 10 carousel slides are used.
The best thing about carousel posts is that they provide much value and are easy to create and digest. This content format is available on Instagram, Linkedin, and, recently, on Facebook. But here are a few things you should know for each channel:
Instagram: Select and upload multiple images together with videos. Make sure to upload them in the right order before you publish them. You can also tell people to "swipe left" on carousels with messages to enhance user engagement.
LinkedIn: Add your carousel photos in a PDF format and upload them as a file directly on the platform.
Facebook: You should get a website link to use the carousel option. Copy this list and paste it into the text section of your post.
You can create and use carousel posts in a creative way on each social channel. For example, you can share brand stories, promote a new product, share photos before and after, event recaps, show customer reviews, provide personalized recommendations, round up user-generated content, and just bring creativity into your feed.
With email marketing tools, you can also integrate your social media feed in emails. That helps subscribers check more social posts, build trust, and avoid tedious research.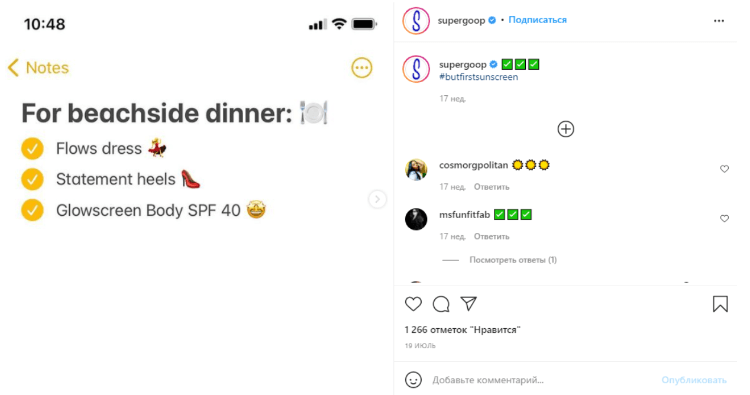 To discover more visual content options, you can use Depositphotos to create high-performing and well-designed visuals for your carousel posts. You can use its advanced search filters to quickly find photos based on a certain topic, season, location, color, orientation, etc.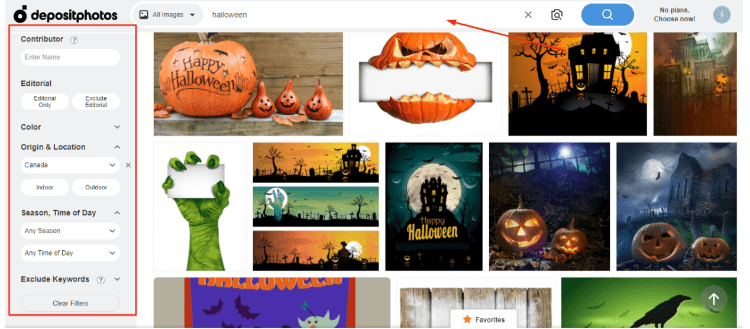 3. Guestographics
Guestographics is a great way to promote your guest infographic without being spammy that includes images and text. Brian Dean from Backlinko defines guestographics as a conjunction of three digital marketing tactics as guest posting, infographics, and link-building. The best part of it is a great opportunity to develop strong connections in your field, enhance SEO for both brands, and build high-quality links.
You can collaborate with other companies or brands to create guestographics using a very specific purpose. So, you can build your infographic while other brand works on their content. For example, Vennagege collaborated with Mention to turn their lead generation ideas blog post into a highly shareable infographic.
To create impressive infographics, I recommend you to try out VistaCreate which includes 30+fully customizable templates, illustrations, photos, and animations, and design eye-catching visuals in minutes without any design skills.
4. Data-informed Content
Publishing personalized and data-informed content is a big trend prediction for 2022. I think that this content format will help drive engagement. Mariano Rodriguez, founder and CEO of LawRank explains that the technology and the volume of data are continuously changing, and the main focus should be on better analyzing the data they have.
"Every day we write a lot of highly specialized content for law firms, and we deal with multiple content marketers who have different levels of data maturity. They need to connect more systems and more dots to tell a great and complete story".
The main thing about creating data-informed content is to have a clear understanding of what your data tells you together with human intelligence. Make sure to take into account multiple inputs, such as personal experience, competitive data, customer feedback while planning your social media content for 2022. Your content should be geared towards the user and the buyer in mind.
5. Short-form Videos
Based on this survey, 54% of content marketing specialists report that videos are the most effective content format to reach their marketing goals, and for good reason. With the launch of Pinterest Idea Pins, Instagram Reels, YouTube Shorts, and TikTok, short-form videos are getting up steam in the social sphere due to their high engagement rate.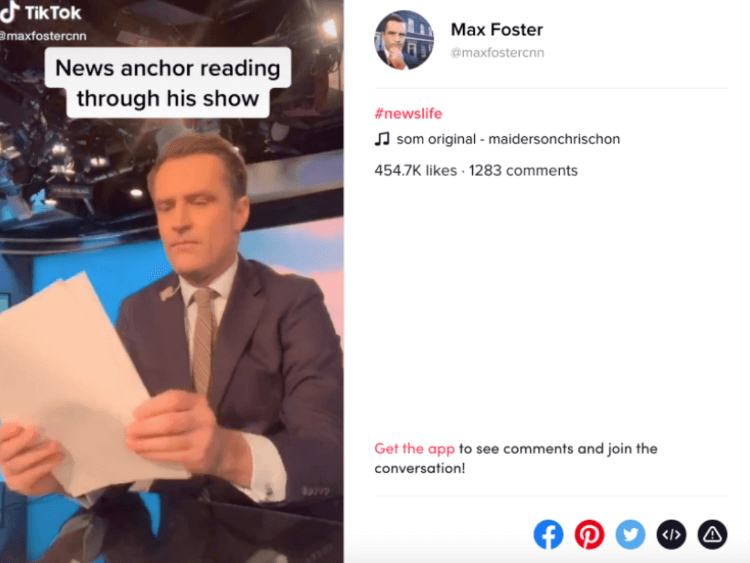 If you have a lot of long-form videos, you can easily adapt them to shorter versions. Luckily, due to advancements in DIY and remote video production, you can create great videos without any budget and be successful.
If you don't have much budget or time, you can use long-form videos or content and adjust them to short ones. Fortunately, thanks to advancements in video production, you can create viral videos without any budget. For example, you can produce videos about product demos with the main focus on benefits and features, customer testimonials, upcoming and past events, trends, behind-the-scenes videos, etc.
Using all these opportunities, you can attract more new followers, drive organic traffic, and receive maximum benefit for your business.
6. Time-sensitive Posts
Time-sensitive content is a great way to help your brand "skip the line" and stay fresh for your target audience. This visual content type usually has a short life span (up to 24 hours) that often influences your followers' FOMO (the fear to miss something interesting).
You can create stories-style content to let your followers take behind the scenes, show what people are talking about, and read the room. They allow you to make your social account more personal. For example, if you want to tell about an important event or product launch, you can use Instagram or Facebook Stories to let your followers take on a journey with your brand.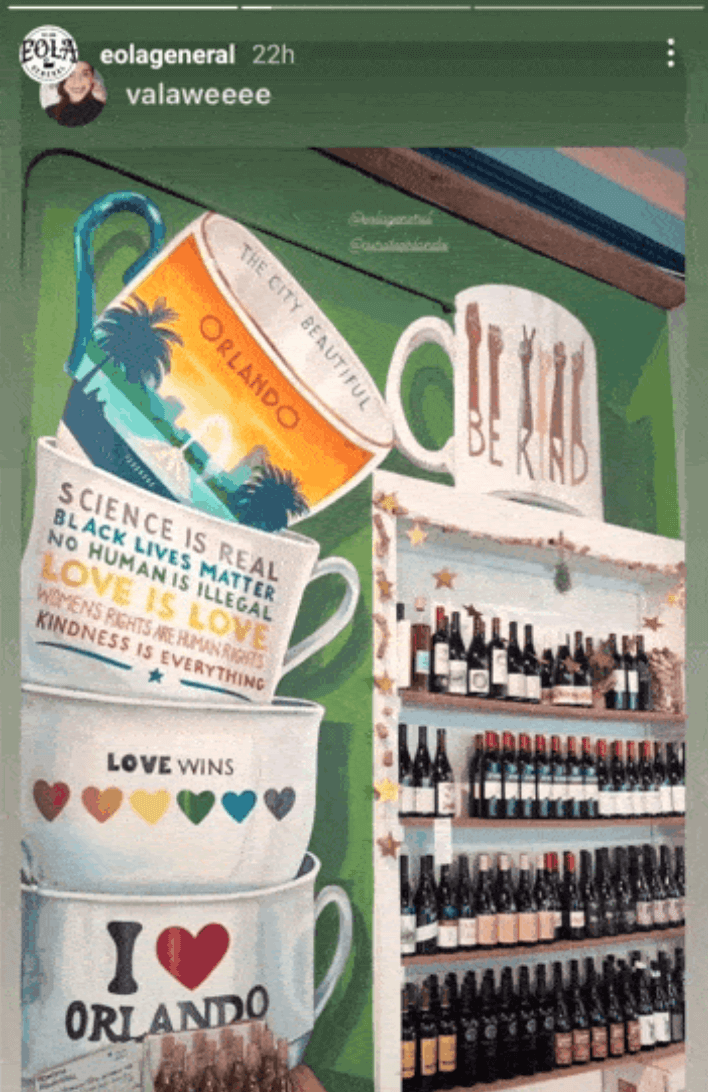 7. Selfie-Style Videos
Today the new generation tries to put aside image-based content and give priority to the interactive content format of videos like short-form selfie videos. You can still jump on board and adapt to new content trends.
Selfie videos look really interactive and engaging for users - kind of like reading an interesting book or watching a TV show. They sum up a lot of information and make it easy for users to digest.
Make sure to use real-time filters and avoid any sounds and background noise while creating a video. Selfie-style videos are meant to be short-form content that is about a few minutes long at maximum.
8. Shoppable Social Posts
Nowadays you can create shoppable posts on Instagram, Facebook, Pinterest, and TikTok. It is a great way to offer your products without breaking up their browsing session.
According to this source, one in four customers uses social media to buy any product or service. In addition, about 54% of Facebook survey respondents confirmed that they purchased things after seeing a product on Instagram.
The beauty of these posts enables transactions all in one place. They include shoppable images similar to your product catalog, shoppable videos, shoppable user-generated content, shoppable articles, and shoppable ads. This format works well for businesses of all sizes.
9. Instagram Guides
Instagram guides is an underused content type that allows you to provide excellent tips, recommendations, and value to your target audience. This format serves as a good way to share valuable how-to guides and gather other accounts for your content.
To be brief, Instagram guides look like individual groups of educational content, product information, and more into a single resource. The best thing about them is that followers don't need to click away to find out more information because everything is at hand.
These guides help you make your content shareable and evergreen. People can link to them in blogs and emails that will result in getting more people back to your profile. Think about what your customers are looking for and create guides based on their needs. For example, you can publish places guides, post guides, or product guides by offering a unique benefit for businesses to take advantage of.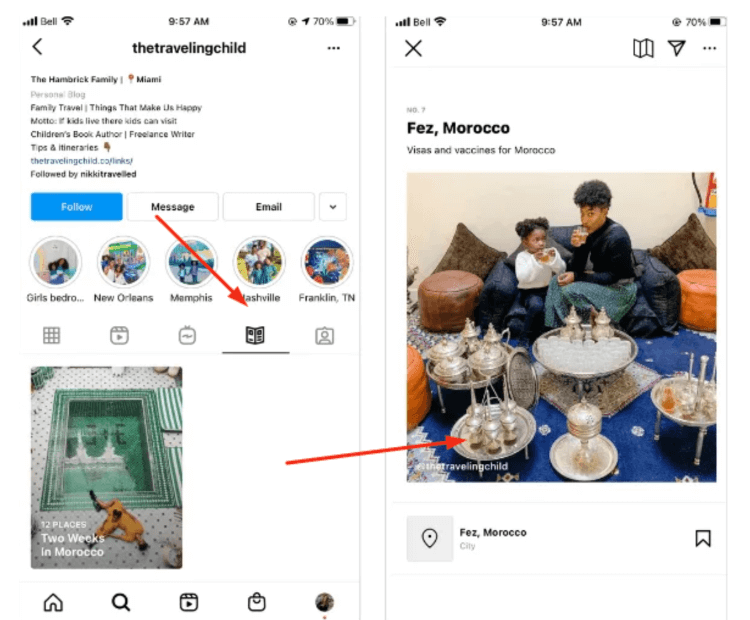 10. Visual Storytelling
We all know that people process visuals quickly and digest more information than text. Visuals help enhance the learning process by 400% and content with high-quality pictures gets 80% more changes to be consumed by users today.
To make people interact more with your content, you should give them a reason to yearn for more content. Through augmented reality, you can improve your content by making them engage with characters, offer gameplay or provide an additional narrative.
Social media channels like Snapchat constantly improve their AR ambitions with new features and updates (voice search, local lenses, and snapML). You can try out different lenses and filters to produce interesting and fun content. For example, Taco Bell made a custom filter that transformed users' faces into a giant taco shell and resulted in more than 224 million views per day.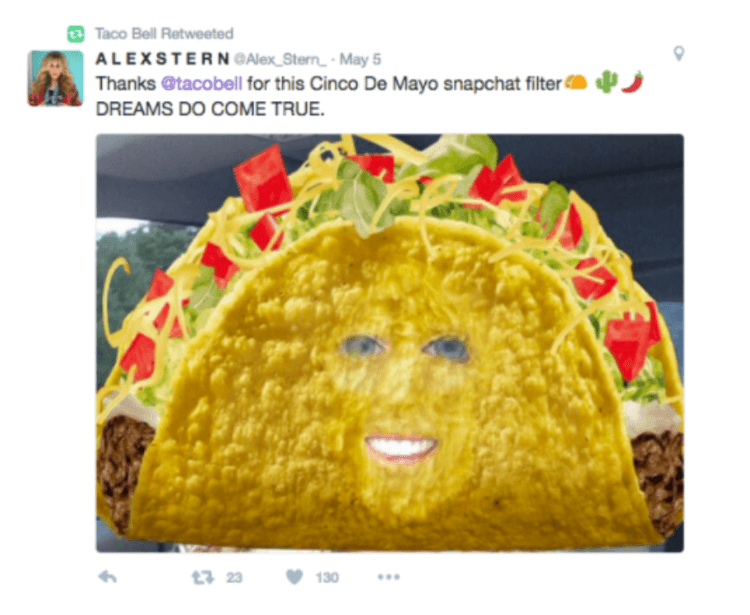 Wrapping Up
No shocker here. Your social marketing strategy centers around your content. You should always have a clear idea of what content works well for your target audience, your goals, and your brand identity. To make you feel optimistic about your social strategy, you can try out the above-mentioned types to produce innovative and engaging content on social media.