Since the last decade, SaaS companies have been putting a lot of emphasis on customer success. They realize that even if their product is designed perfectly and they market it well, their customers will still have questions that need to be answered.
Get Started with Customer Support Funnel Templates
200+ Mobile Friendly Templates
And when 92% of SaaS businesses fail within three years despite growth and funding, it becomes imperative to provide the proper assistance at the right time to survive the evolving customer expectations and demands.
Research shows that 67% of customers switch their business to other brands due to terrible customer experience. However, an effective servicing strategy helps reduce customer churn rates by delivering timely and personalized assistance.
Customer support grows your customer lifetime value (CLV) as well. In this article, we will discuss a few tips on providing a remarkable service to deliver value and retain customers but first, let us understand a few concepts properly.
Adopting a Customer-first Mindset
Businesses realize that customer satisfaction is key to their growth — no sale equals zero revenue. Specifically, in the last 18 months, companies have deployed varied change management models to adapt to the changes happening in their industry while also ensuring employees continued to deliver as they worked from home.
But with more emphasis on customer success recently, there has been much confusion around how to deliver the best possible service. There is a difference between customer support and success, and to strike the right balance between the two, you must understand each of them:
Customer support teams reply to customers who contact your business with questions. They often gather feedback from these conversations to improve offerings. Customer feedback analysis helps in performance optimization to deliver an improved and smooth buying journey.
On the other hand, customer success is about proactively helping customers find the best solution to their problems. It does not just involve customer-facing teams but the entire workforce. Customer success is the result of a data-led approach to ensure each product meets customer needs and helps them achieve their goals.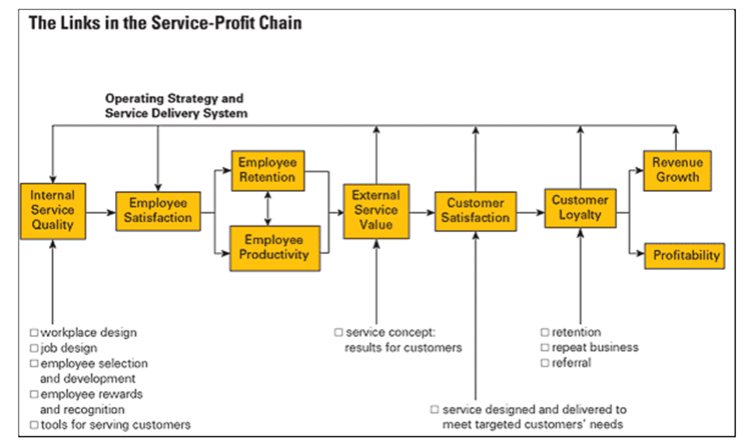 The idea behind offering remarkable customer service is not just focusing on one side but investing time and attention into both for greater overall impact. It is impossible to enjoy customer success if the responsibility only falls on customer-facing employees.
Your employees need to, therefore, adopt a customer-first mindset. For instance, while developing the product vision, the product team considers what features will address customer requirements. Likewise, if every person in the company ties their role to customer success, it will be simply good for the business.
Likewise, if every person in the company ties their role to customer success, it will be simply good for the business. Here are our best tips for effective SaaS customer service:
1. Make Help Readily Available
Your customer may already be dealing with downtime due to functional failures. If they cannot find help easily at such crucial moments, it may add to their frustration and result in a bad customer experience.
You must also understand that customers would not make an effort to find your support page, and you instantly lose business to competitors.
Therefore, make the support process simpler and offer straightforward directions to reach out for help. By reducing customer struggle, you improve their experience with your brand and earn more loyal customers.
For example, Buffer does it efficiently by providing their support option on each page within their app. The section also offers instant resolution to common issues.
2. Leverage Live Chat
With the evolving demands of consumers, email and phone support no longer suffice as the support mediums for most SaaS companies. You need to be available 24/7 and answer customer queries in real-time.
Adopting live chat systems gives you an edge as it enables you to offer on-demand customer support. It helps speed up purchase decisions and even retain unhappy customers.
Pollfish improves customer experience by offering live chat service to their website visitors. They have made it intuitive by displaying a prompt on the site to ensure a conversation is initiated. Their innovative live chat systems drive engaging conversations to boost conversions and improve customer loyalty.
3. Improve Your Self-service Facility
A recent study by Zendesk shows 67% of users prefer self-service support compared to speaking with company representatives. An updated FAQs page can be a valuable resource for these customers.
The same study also revealed that 91% of customers would use a knowledge base to resolve their queries. Therefore, you must provide answers to the FAQs your customers have been searching for to deliver a satisfactory experience.
Using tools like Google Analytics helps you determine the keywords your customers are using while looking for answers on your website.
A great example is Vimeo, as their FAQs page offers a detailed layout to make it easier for customers to navigate. As customers can find answers quickly and simply, the satisfaction rates are higher while support tickets have reduced.
4. Fix Issues Regularly
Customers are swift to react when things go wrong, blaming the customer support team either on their face or publicly on social media.
Even though your employees are conditioned to identify common issues that customers seek support for and fix them, repetitive complaints owing to operational efficiencies can lead to a rather demotivated and angry staff.
Therefore, you must constantly strive to remove bugs and enhance the features of your software to minimize support requests beforehand. Analyze your regular customer queries to detect any other areas that need improvement.
Convey requests to the right department. With the right tools, you can be more efficient in your customer support. You need to use shared inboxes to categorize and auto-assign requests to the concerned department for proper resolution.
5. Respond Quickly
The importance of mobile apps and websites in customer support cannot be understated. Nowadays, people spend more time on their phones, and apps offer an easy way for companies to assist when needed.
Customers prefer connecting with you over these channels alongside traditional phone calls and emails. They get the convenience of resolving their issues in just a few clicks.
Plus, the best customer support practices are essential if you want your customers to be satisfied. You must use an omnichannel approach to streamline customer issues and share data amongst relevant teams.
As more customers are now reaching out to companies through social media channels, it is essential to respond quickly over these channels as well. Analyze data from all previous interactions across channels and resolve issues to offer a satisfactory experience.
Shopify responds quickly to customer queries across all channels, including social media. They reply to each message and DMs to keep the customers engaged.
6. Improve Your Service Standards
The best approach to remarkable customer service is consistency. It should be analyzed on a set of parameters specific to your customer base. It helps you measure the efficiency of your service. You can include pointers such as:
Timeline for customer response

Starting each call with greetings

Follow up timelines for each customer

Track each request till proper resolution

Offering the type of information needed for each customer

The extent of resolution to ensure each query is fully answered
Consider deploying a tiered model of importance while setting customer service standards. The table below shows how Stanford University bases its customer resolution time targets on the basis of weight issues and priority.
7. Set a Proper Support Staff
Customer service for your SaaS company is often the difference between success and failure. Having an excellent application or product without properly helping customers will leave your customers dissatisfied.
Not meeting customer expectations in terms of good service will drive away from the potential positives of your product. The staff should be well-trained, so that customer requests are answered efficiently without needing much additional guidance.
Setting the right attitude of your customer service teams is essential to maintain the quality of each conversation.
Evernote does it brilliantly by collecting customer feedback at each step. They even redirect visitors to their customer support teams for further assistance.
Get Started with Customer Support Funnel Templates
200+ Mobile Friendly Templates
Final Words
SaaS companies are always trying to get ahead of their competitors by making better products. CTOs and developers are constantly innovating to ensure they serve customers with the most advanced solutions.
Sure, great software can be the difference between a successful company and one that struggles. But a fantastic product alone would not help you sustain your business.
You need to establish an environment where employees feel empowered with support from top management. Teams across the organization should come together to achieve common goals. Successful businesses invest time into both their products' features as well customer service.
The primary goal of your SaaS company is to innovate, scale and generate revenues. However, it is just as vital that you offer outstanding customer service in the form of support and self-service tools.
Customer support is the frontline defense for your SaaS company, while customer success focuses on delivering the wow factor. Therefore, design a foolproof strategy to mitigate churn and provide value throughout the customer journey.