A while back, TV networks used them to glue millions of viewers to their TV screens. Today, brands use them to bring traffic to their websites, engage with their audience, generate leads, and raise brand awareness. What are they?
Get Started: Make A Lead Generation Quiz
Using One Of Our 200+ Templates
If your answer is quizzes, you're absolutely right. When you think about it, quizzes have always been popular. The only thing that's changed is how we interact with them. And since getting more traffic to your quiz means getting more traffic to your website, it's no wonder you want it to be the best it can be.
So, how do you create a sales quiz that has the potential to attract more visitors?
6 Tips for Making Successful Sales Quizzes
1. Adapt to Your Audience
If you're like most people, you've taken an online quiz at least once in your life. What you didn't do is take every quiz that you've ever seen. Instead, you chose something that looked fun, engaging, and in line with your general interests. Remember that before you start creating a quiz and putting it in front of your entire audience.
There's no denying that sales are crucial for every business. However, not every sales strategy will work equally on all audiences. That's why you need to adapt your quiz topics to the leads you're trying to attract.
For example, if you're selling software plans, a small business and an international corporation won't have the same needs. With that in mind, create a list of problems they could be facing and how your product can help resolve them.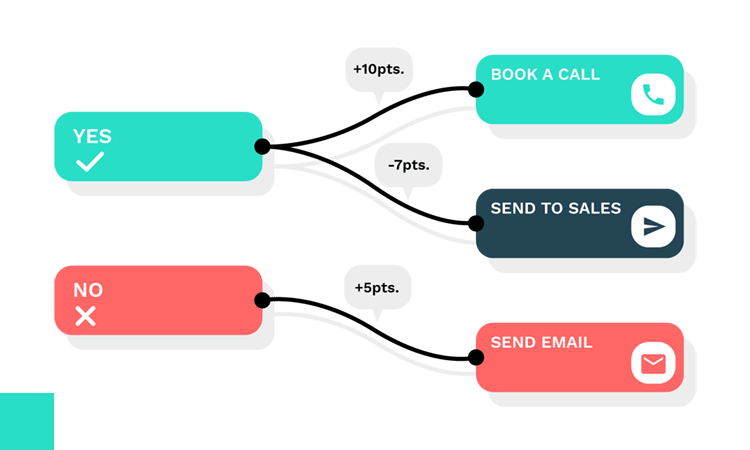 Once your list is ready, it's time to turn the bullet points into titles and create the questions. And if your product has the potential to be marketed to a wide audience, keep in mind that you can cover it through multiple short quizzes. That way, you increase the chances of visitors answering all the questions rather than giving up before the quiz is finished.
2. Think About Quizzes As a Part of Your Sales Strategy
A sales proposal is a great way to show your potential client you're the right person for the job. But to get to that stage, you need to generate leads first. Granted, quizzes might not be the first tool that comes to mind as a part of your lead generation strategy. But, when used properly, they can be very effective.
A good quiz will help you get more insight into your target audience and segment your lead list more easily. And if your mind immediately went to "I can use a survey instead", just think about it. How many people actually want to fill out a survey?
The main advantage a quiz offers is the promise of fun for the user - and it's just as effective as a survey. But before you start creating your quiz, there are some things to keep in mind.
Ask the Right Questions
While knowing who you want to attract is a good place to start, there's more to creating the questions for your quiz. To understand your prospects and how you can help them, you'll want to create questions around what you want to sell.
For example, if you're selling software, you can use the questions to highlight the features. That way, your potential customers can get a glimpse of the solutions you offer.
Give Value
Think of quiz outcomes as the first piece of helpful content you can give your prospects. At the end of the day, shareable results are the main benefit of using quizzes for lead generation. But there's a fine line between wasted time and time well spent.
Since you don't want your potential clients to see your quiz as the former, craft the quiz results carefully. Remember that sharing some insight and actionable tips with your audience is how you provide them with real value.
3. Make Your Sales Quiz Engaging
Don't forget that, at the end of the day, quizzes are games. They're supposed to be fun, interesting, and engaging for the user. If they aren't, you risk the potential customers quitting before they've given you all the answers. So, to avoid creating a quiz that makes everyone yawn, here's what you can do:
Don't make your quiz too basic. In order to get more traffic to your quiz, make sure it's appealing to your visitors. That way, you create a greater chance of them sharing the quiz with their networks.
Don't go overboard with the questions. Making your quizzes short and sweet while getting all the information you need is not an easy job. However, taking the time to figure out what answers really matter to you will pay off in the end. Speaking of answers, make sure they're easy to answer. People are more likely to finish a quiz if they can click on the option they like rather than having to fill in the answers themselves.
Use visuals. Images, videos, and animations are more engaging than text. Consider adding visuals to your questions, or even offering the visual elements as answer options.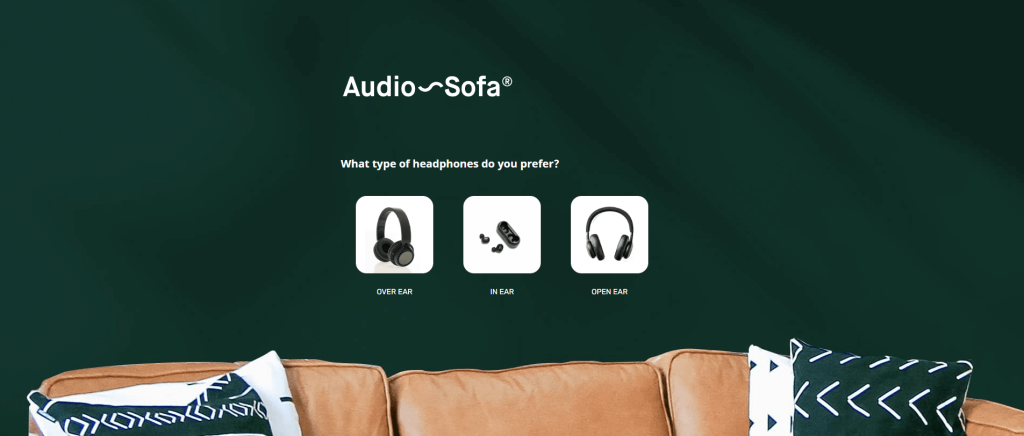 4. Turn It into a Contest
There aren't many things that can bring you as much traffic as a simple online contest. The truth is, we all like to win - and if we don't, we want to be able to root for someone we know. So, besides getting you loads of free traffic, promoting your quiz as a contest will also get you qualified leads. What's more, your visitors will have the incentive to:
fill out your email sign-up form with their demographic and contact information answer all the questions in the quiz, allowing you to further classify your leads share the quiz with their friends
But to create a successful contest that people want to share, you'll have to give them an offer they can't refuse. In other words, your prize needs to be tempting. For example, you can offer coupon codes for your webshop, virtual gifts, or credit to their account or an affiliate code for your best customers.
Email marketing is a great way for quiz creators to reach out and engage with their customers. Emails can have an immediate effect on whether someone clicks the link, or even opens it in the first place.
Custom merchandise is another worthwhile prize idea. You could use one of the available services and create your own t-shirt, sneakers, hoodies, pillows, or other merchandise. By giving away branded merchandise, you will also benefit from extra brand awareness. Winners who wear your merch will work as free advertisement.
And if you want to take it a step further, consider creating a leaderboard. That way, you can let your audience take the quiz more than once and make sure they keep track of the contest. Once someone has a higher score than them, they'll be motivated to regain their spot on the board.
And the best part? You can use your leaderboard results as social media posts to create the feeling of missing out among your audience that hasn't joined the game yet. Why? To create more engagement and drive more traffic to your sales quiz.
5. Make Your Quiz Easy to Share
The best way to miss out on people sharing your quiz is by making it too complicated. Yes, putting it on your website will help your SEO and bring in traffic, but that's not enough if you want it to succeed. At the end of the day, nobody likes to click through a website to find a quiz buried in a pile of landing pages.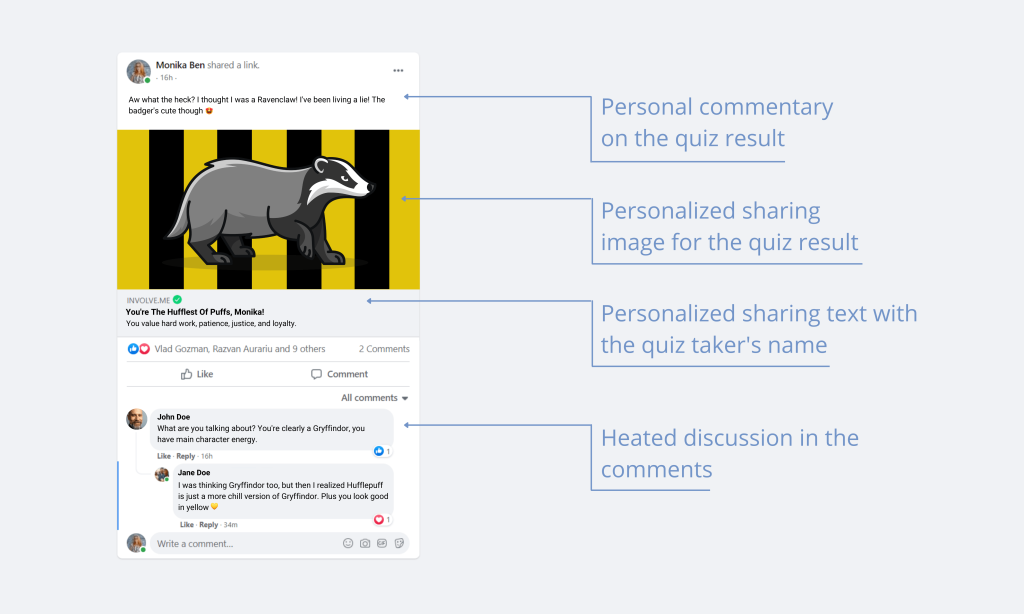 That's why you need to tell your audience where to access your quiz - the less time they spend on finding it, the better. You can share the direct link to your quiz on social media through a post, send it out in your newsletter, or promote it with ads.
Whatever you choose to do to get more visibility, make sure that it's easy to share with others. And if they want to ask more questions or spend some money with you, give them the option to do so through live chat or some type of form.
6. Include a Quiz in Your Blog Posts
Today, there's hardly any business out there that doesn't recognize the value of blogs. So, why not take something you already have and spruce it up with a quiz? For example, if you write an article on the basics of marketing, you can include a quiz for your audience to check what they've learned.
At the end of the quiz, you can include a CTA depending on what your goals are. Whether it's to get people to sign up for your newsletter or create a user account, remember to be creative, keep it fun, and make it valuable for the visitor.
Final Thoughts
Quizzes are powerful tools for getting more traffic and increasing your user engagement. They're popular, fairly easy to produce, and can help you raise brand awareness. More importantly, they bring in qualified leads and make your sales process easier.
However, there's a fine line between a forgettable and a useful quiz. That's why we've gathered these six strategies to help you create your own. Follow them and make your next quiz a tool for bringing in revenue.
Get Started: Make A Lead Generation Quiz
Using One Of Our 200+ Templates
Author
Petra Odak is a Chief Marketing Officer at Better Proposals, a simple yet incredibly powerful proposal software tool that helps you send high-converting, web-based business proposals in minutes. She's a solution-oriented marketing enthusiast with more than 5 years of experience in various fields of marketing and project management.