With millions of users - Twitter can be a powerful business promotion platform. Most people believe it is impossible to promote the content of Twitter due to its restricted word characters. But this isn't true. 280 characters are enough for you to engage and grow your company's branding.
Interactive Templates
200+ Editable Drag & Drop Templates
With the correct engagement, your followers will increase - leading to increased sales. Have you noticed the trending captions that company's use to promote a product on Twitter? One engaging line is enough to make all the hype on the platform. But, you need to be creative and exceptional to make a difference.
Most brands use Twitter as a profitable medium to build customer relationships and drive sales. It doesn't matter if you start with a few followers, as brand Twitter strategy is more vital here. You can take inspiration from the following Twitter business accounts.
Top Twitter Business Accounts
Social media has played a big role in making Glossier a brand. The brand has more than 107K Twitter followers and more than 370K Facebook followers. The brand provides constant brand exposure across all the social media platforms.
Glossier uses Twitter to stay at the top of all the brand mentions. It responds to customer queries and quirky comments. When it announced its Black Friday sale, the followers were drooling with excitement.
Also, it uses Twitter's research tool to ask followers about their routine to get an insight into what they like. They also gather data from the Twitter polls they conduct and plug it into their blogs to resound with their audience.
The company majorly focuses on customers' interests and has been around for thirty years. It has used the Twitter platform to keep its customers updated about the latest scoops on desserts. The brand uses Three long-drawn-out M-approaches to keep the customers hooked to marketing strategies.
First M stands for monitoring that users are talking about the brand

Second M is mingling with customers who talk about preferences

Third M is measuring the performance of online and offline campaigns
The company also creates coupon codes for Twitter as a part of the marketing campaign.
Classpass is a membership-based startup that helps you find and book services from home. The company uses Twitter to build a community around the brand. Through Twitter, it engages with its customers and also resolves customer queries.
Besides, the company leverages Twitter for a direct message option. It does not restrict the responsibility of responding to the tweets. It also enables cross-functional collaboration and communication between the customer service team and the marketing team. Also, the team takes turns interacting with customers.
Why Do You Need Twitter for Business?
Most brands and companies have a profile on social media platforms like - LinkedIn, Twitter, and Facebook. But only having an account on the platforms is not enough until you leverage the power to your advantage.
Each platform offers its advantages that can help your business scale. Moreover, Twitter has more than 330 million active users - so it is an ideal place for your business promotion.
Not only do brands like Starbucks or Netflix use Twitter for promotion - it is an equally good place for small businesses and startups. When you tweet about your brand or business - you reach a wider audience, which helps grow your business.
Setting Up a Twitter Business Account
Social media platforms often update their setup process that may change with time. But, if you're new to Twitter, you can follow these simple steps to set up your business account.
Go to Twitter - and on the home page - click on the signup option. After which, you will be asked to create a user name, and Twitter Handle for your business page. Here, you can enter your business email, contact, and date of birth. Once confirmed - enter the age requirements to use the service. You need to make sure you pick Twitter handles that represent your business or brand.

It's time to verify your Twitter account. After you complete the above step - Twitter will send a verification code to your contact number. Enter the code on the provided space on the page and click - continue option.

Next, let's create a password. When you enter the password for your Twitter account - make sure it is a tricky one and don't use passwords you are already using for other accounts. Passwords should be strong - so you must use the right combination of characters, numbers, and of course, letters.
All that's left is to complete your Twitter profile. You will need to enter these elements to complete your profile:
Bio - give your business description in 160 characters. Include one or two hashtags on the bio that are relevant to your product or business.

Profile picture - your profile picture says a lot about your company. Most brands use a company logo for the profile picture. You can add a company logo or a professional picture to complete the setup.

Interests - your areas of interest can help you connect with like-minded people or counterparts. However, you can skip this option, but it's advisable to select areas of interest based on your business.

Followers - Twitter will recommend you a list of famous accounts to follow. But you can skip the step if you want to follow specific accounts that will help your business find a footing on Twitter. Moreover, you can follow people relevant to your business or brand.

Added information - you can upload your cover picture and add a location to your profile.
How Twitter Works for Your Business
Twitter is a fun place to do business. You need to have your own content plan so your account stays active, but you also need to be a reactive - listening to customers and general chatter in your community is important in creating a connection with your audience.
Use Hashtags According to Trends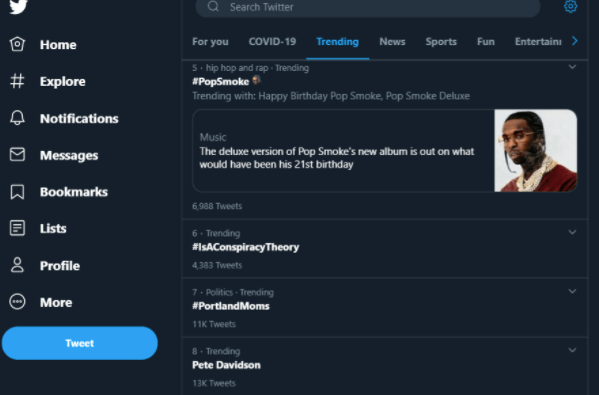 Hashtags play an important part in searching for a product or service on Twitter. They identify words or phrases that group some tweets together. The best part is, they increase your content visibility beyond your followers. Most big brands utilize the power of hashtags to get noticed. When there's a trending topic - jump the bandwagon with your marketing idea.
Besides, you can create your hashtags to drive attention and interact with new followers on your profile. However, you need to use hashtags that are relevant to your content.
Using too many hashtags may be bad for your business strategy. Also, it is essential to limit your hashtags. If you use too many - you cannot engage more people. And, most people tag content with too many hashtags as spammy. Check for trending options to look for relevant tags.
Use Pictures and GIFS to Make the Content Attractive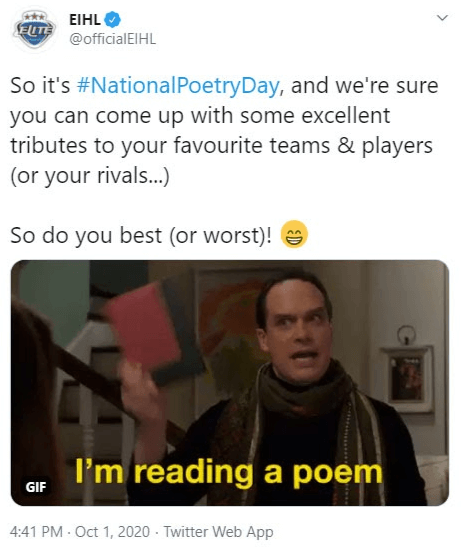 With your Twitter business profile - you can add four pictures per post. Most brands use graphics to create higher engagement. Besides, using pictures and graphics is a great way to attract new followers. Twitter has a built-in Gif keyboard you can use according to your engagement level.
Besides this, there is an option of a poll to create a marketing buzz. Add a poll icon from the compose option and type your question into the main box. Enter the poll response options - Twitter lets you add up to five response options for your poll. And, the poll stays Live - for twenty-four hours which can give your brand good visibility.
Use Direct Messages to Connect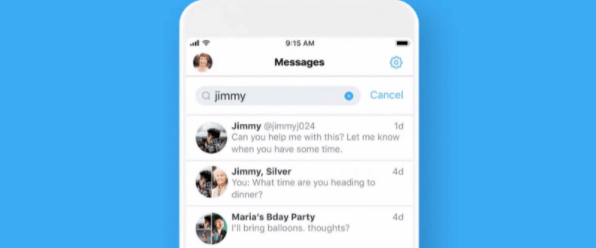 Most brands leverage the option of a direct message or DM. Plus, it is an ideal platform to troubleshoot your customer's issues and solve queries. Through DM, you can handle your customer's issues and interact with them on a direct basis. It's indeed a smart way to stay connected as other followers won't know about it. Also, the DM has no character limit.
Users who follow you on Twitter can send you DM; there is no spam option here, which is an advantage. However, you will need to set up your Twitter account to receive DMs from your followers or anyone.
If you choose an open option, it makes it easier for new customers to contact you. For this option - go to the privacy setting and choose the option of 'receive DM' from anyone.
Mention People to Expand
You can use the mention option - by using "@" followed by a br+and name or another Twitter handle. Brands use the option for monitoring to know what other brands are talking about you.
Besides, mention can be used as a promotional business strategy where you need to tag your clients for feedback. Or, if you collaborate with different brands for a new venture.
Use Twitter Ads to Promote Your Content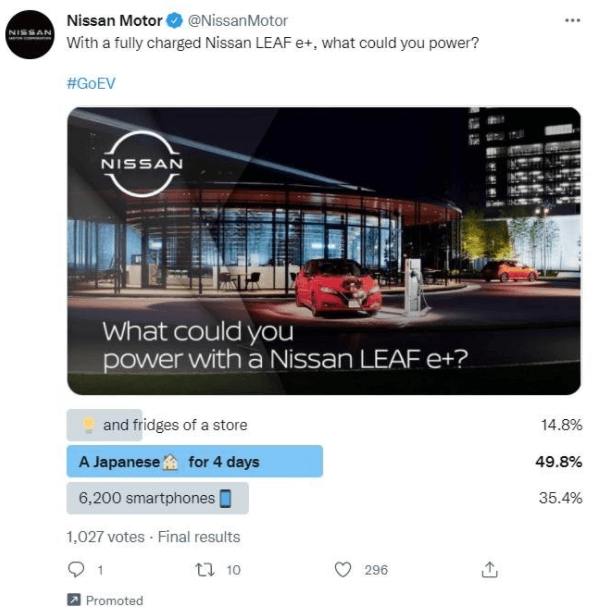 Twitter ads are the answer to promoting your new business. With no budget constraints - the ad platform will help get your brand noticed.
Through promoted tweets - your ads will look like regular tweets but with the word promoted

Your brand will get more discoverable and have more followers

Your tweet will appear in trending topics, thus making you noticeable to millions of users

Twitter also lets you promote a video or mobile app
Final Words
Make the most out of your business account on Twitter by using the right features that promote higher engagement. Moreover, you can incorporate website or blog content to build more authentic followers online.
Keep your tweets short and use CTA, emojis, and trending hashtags. Don't forget to add visuals and know the right time for tweeting.
Interactive Templates
200+ Editable Drag & Drop Templates