When it comes to sales and marketing, almost no topic is as discussed as much as the sales funnel. A quick online search of the term brings up over 48 million results, and for good reason.
The sales funnel is a visual concept that illustrates a user's journey to purchasing something—in other words, the transformation from a lead into a paying customer.
Several interpretations of the sales funnel exist, but one of the most well-known is the "AIDA" funnel, which describes four stages:
Awareness - The prospect or potential customer first learns of a brand, product, or service.

Interest - The prospect becomes interested and begins to seek out more information.

Desire - The prospect becomes more invested and seriously considers making a purchase.

Action - The prospect takes the final action that turns them into a customer—that is, buying a product or signing up for a service.
For marketers and salespeople, the goal is to get leads through all stages of the funnel as quickly as possible—although, like many things in life, this is far easier said than done.
Compared to B2C sales cycles, B2B cycles are generally much longer and more complicated. In fact, according to a MarketingSherpa survey, 69% of B2B marketers said that from lead generation to sales conversion, the average sales cycle took at least three months.
Fortunately, emerging trends in marketing may be the key to transforming the sales funnel. That's where interactive content comes in.
What is Interactive Content?
Interactive content is any type of content that a user actively engages with in some way. Unlike more passive forms of inbound marketing—such as blog posts, podcasts, and videos, where the user simply reads, listens, or watches—interactive content is a two-way street between the content and the audience.
Some Common Examples of Interactive Content Include:
Quizzes and assessments

Surveys and polls

Interactive infographics

Interactive videos, e.g., choose-your-own-adventure style

Contests or sweepstakes

Games
Put simply, you can think of interactive content as the evolution of traditional content into a more participatory form.
User Engagement Use Cases
One platform, many applications
So How Does Interactive Content Tie into the Sales Funnel?
Interactive content is one of the latest trends in marketing, and all signs suggest it's not a fleeting one.
In a 2017 report from the Content Marketing Institute, 46% of content marketers in North America said they used interactive content in their marketing strategies. And when asked about their future marketing plans, 79% said they planned to increase their usage of interactive content over the following year.
But what's the reason behind interactive marketing's growing popularity? What makes it more than just a passing phase?
To better understand this phenomenon, let's explore how interactive content impacts the sales funnel in four distinct ways.
4 Ways Interactive Content is Transforming the Sales Funnel
1. It Boosts Awareness and Retention Through Memorable User Experiences
According to a 2017 survey, 87% of marketers reported that interactive content grabbed the audience's attention more effectively than static content. This probably shouldn't come as a surprise. Just consider the difference between these two pieces of content.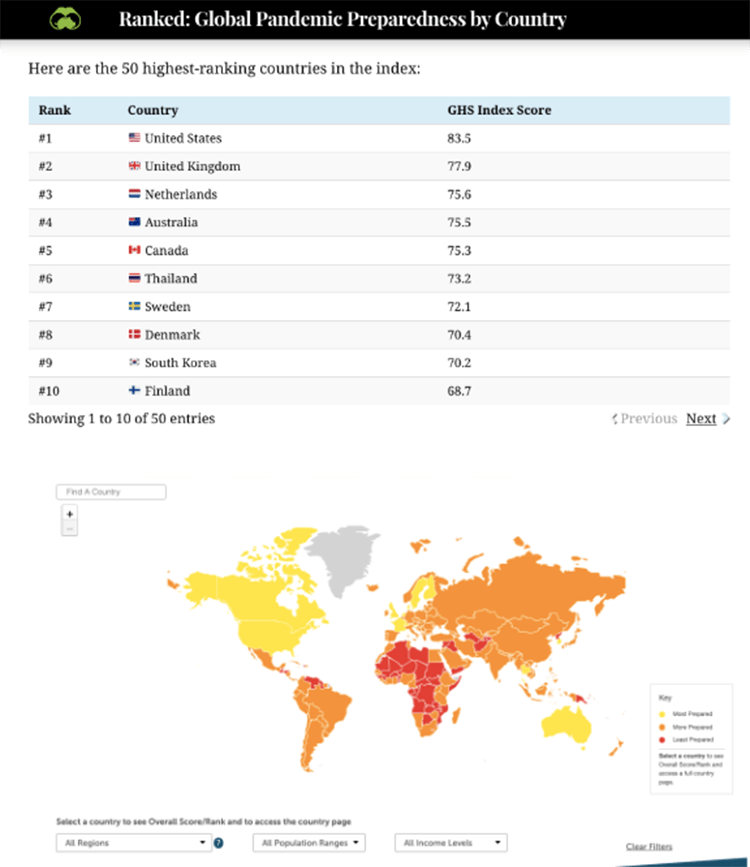 Both are about the same topic—different countries' preparedness to handle a pandemic—but the content presented as an interactive map is more visually interesting than the other, a simple table. After all, you can zoom in on a specific region and even filter countries based on population and income.
Maps aren't the only kind of attention-grabbing interactive content out there, though.
One especially powerful example of captivating content is Outage, IBM Mobile's interactive video.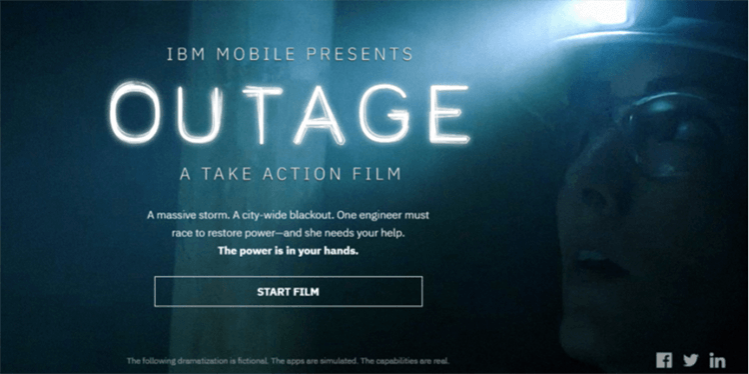 In this choose-your-own-adventure style short film, users follow the story of Jillian, a power plant worker who springs into action during a storm that causes a city-wide blackout. The video pauses at several intervals to allow the viewer to make choices about what Jillian should do next, all while highlighting IBM's capabilities.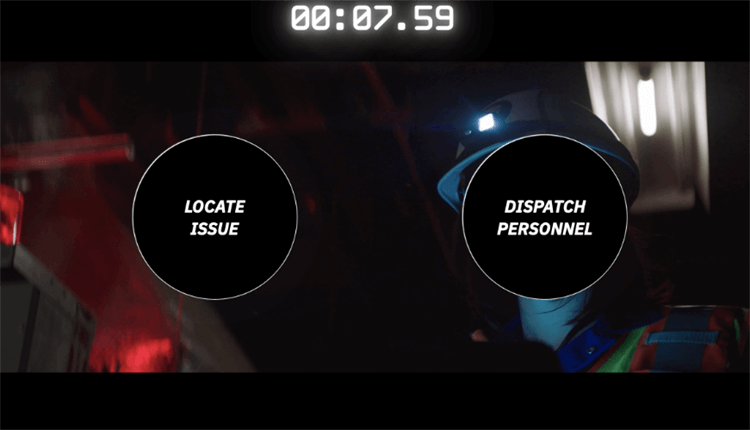 Outage is not only an impressive short film in terms of production value, but it's also a highly engaging piece of interactive content—especially given the countdown timer enforced at each decision-making point.
Those in IBM's sales cycle are unlikely to forget their experience with the video, making the brand more distinct and memorable than competitors that rely solely on static content.
This is even supported by research: 79% of content marketers report that interactive content helps to enhance the retention of brand messaging. With this in mind, interactive short films like Outage have a higher chance of breaking through the marketing noise and creating a lasting impact for potential customers.
2. It Effectively Educates Potential Customers
When it comes to interactive content and the sales funnel, education is critical in moving customers through the stages—especially between the interest, desire, and action steps.
How does interactive content factor into this?
Think back to your middle school experience. Did a science teacher ever try a hands-on experiment for your class? Whether it was showing a chemical reaction between baking soda and vinegar, or making a battery out of a potato, these demos were probably a lot more memorable than simply reading from your textbook.
The difference between these live experiments and reading from your textbook parallels the difference between interactive and static content: one is more effective at educating.
In fact, 93% of respondents in the Content & Buyer's Journey Benchmark Report rated interactive content as effective at educating consumers, while only 70% said the same of passive content.
For an example of interactive content being used for educational purposes, check out EnergySage's solar calculator.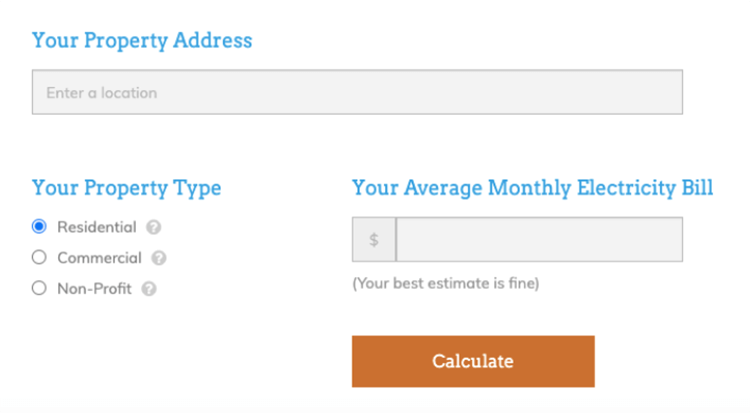 Enter in a few key data points, such as your address and monthly electric bill, and the calculator creates an incredibly informative breakdown of the financial benefits of switching to solar power.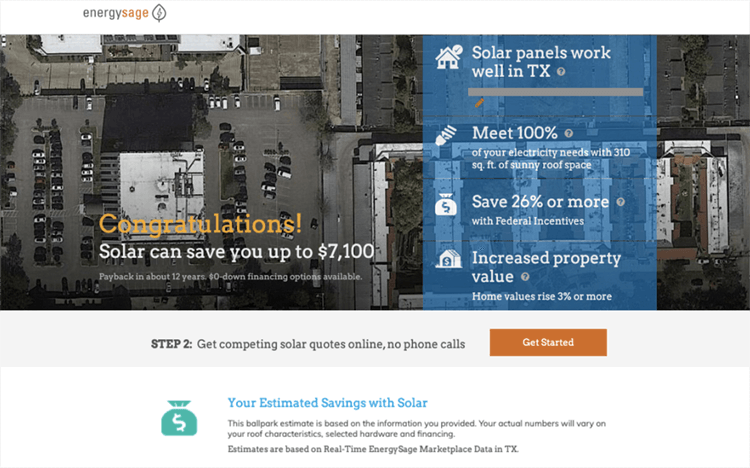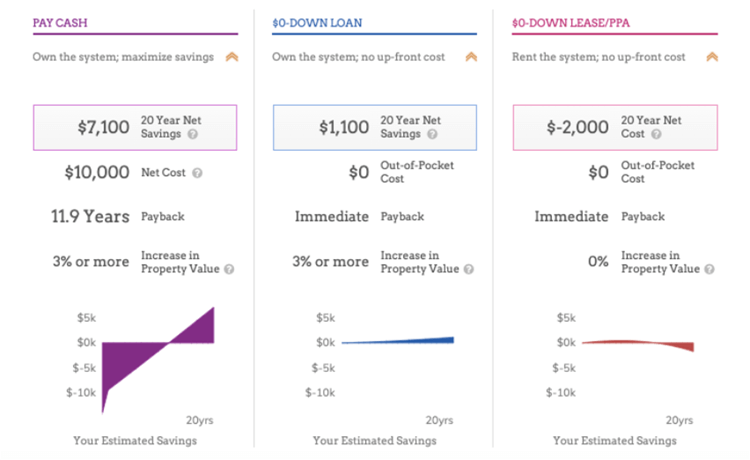 The breakdown is so detailed it tells users:
How much square footage is needed for solar panels to support their property

Their potential savings from federal incentives

How much their property value could potentially increase

Their potential net savings from switching to solar energy, based on different payment plans
It's an information-packed piece of content that's perfect for leads at the top and middle of the sales funnel: those who are curious about solar power and how cost-effective it is in the long run.
Because of the nature of your product or service, maybe it feels difficult to present information in an interactive way. But before writing interactive content off, know that you don't need to get as granular as EnergySage. Instead, just try getting creative with your product.
For example, the mattress review brand Each Night pairs its simple Sleep Calculator with an article about how much sleep the human body needs.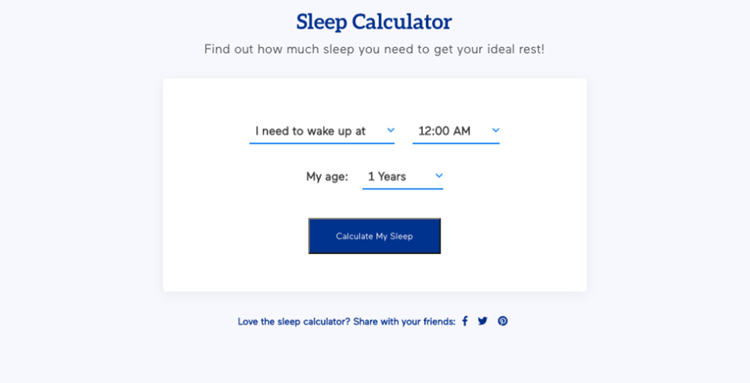 3. It Provides Marketers with More Data About Their Leads.
Fifty-seven percent of marketers report using interactive content for top-of-the-funnel lead generation, while 34% use it for mid-funnel lead nurturing. But no matter what stage of the funnel your leads are in, it's important to gather more information about their preferences.
This is exactly what the online styling service Stitch Fix does with its interactive style quiz.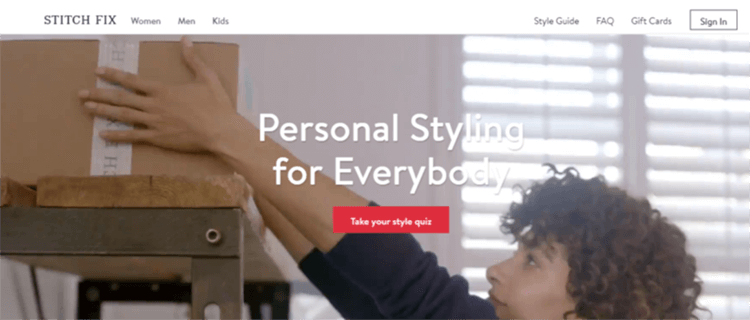 The quiz is broken into two parts. The first begins with just three questions, asking for broader information like how much time and effort users put into their fashion choices.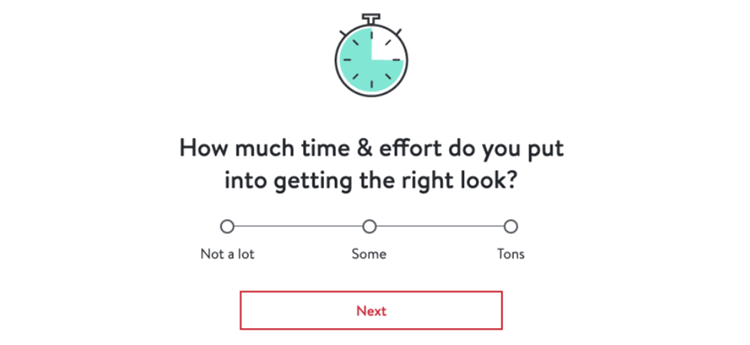 After completing this first section, StitchFix prompts users to create an account before launching into a more detailed style quiz. This exemplifies just how quickly interactive content can accelerate conversion—users are invited to create an account right away!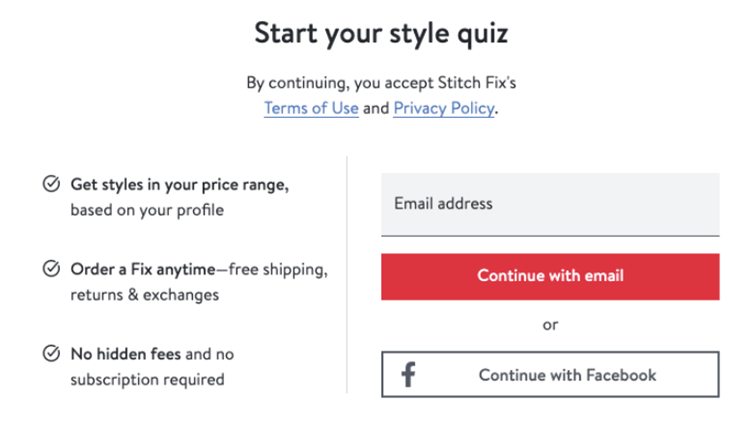 Once a user has created an account, StitchFix's more comprehensive style assessment begins, asking questions about users' clothing preferences, sizing, budget, and more.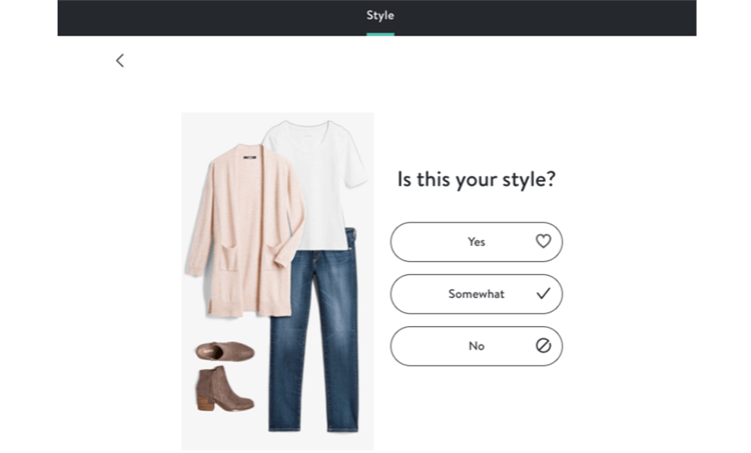 Finally, once completed, the styling service generates a customer-specific style profile and invites users to sign up for a monthly subscription to its curated fashion picks. Spelled out, the process may seem tedious—but it's a smooth and speedy workflow with a twofold impact.
First, the quiz piques users' curiosity and entices them to sign up for StitchFix's monthly service. But aside from helping convert leads into customers, it also gives the brand a wealth of data about its leads.
Not everyone that takes the quiz will sign up for StitchFix's service. But the brand's marketing team can at least use the information they've obtained from the quiz to retarget their leads in a more personal way, leading them down the sales funnel through other means.
4. It Creates a More Personalized User Experience
When it comes to boosting conversions through interactive content, one of the best players in the industry is ThirdLove, an ecommerce women's lingerie company.
Realizing that almost 80% of women wear the wrong bra size, ThirdLove developed a Fit Finder quiz to help customers determine their bra size and shape.

Visitors to the site are prompted to take the quiz, where they are given a series of questions about their current bra size, cup and band fit, strap tightness, and so on. Once complete, ThirdLove recommends quiz-takers the best products for them based on their answers.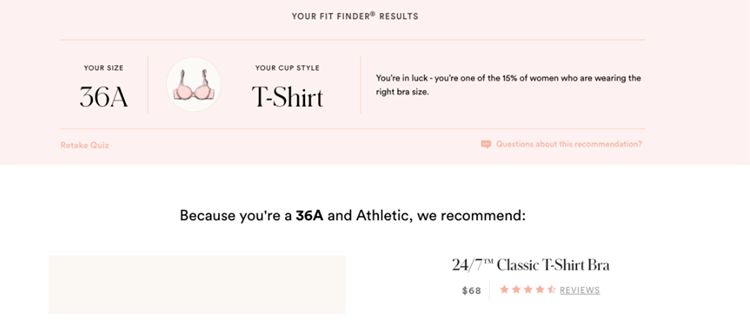 With this interactive quiz set up, ThirdLove marketers created separate landing pages depending on where prospects were in the buyer's journey:
If their potential customers had returned to the site after completing the quiz, they would see updates about ThirdLove's newest products.

First-time visitors, on the other hand, would instead see the company's tried-and-true products.
This personalized user experience, made possible through a shoppable quiz, helps customers in the interest stage quickly find what they're looking for and funnel them through the sales cycle. Users are immediately shown curated products that are right for them or that they would be more likely to buy, which boosts conversions. Such was the case with ThirdLove, which saw a 23% increase in revenue per user after implementing this personalized buying experience.
The Takeaway
When it comes to the sales cycle, interactive content marketing is a game-changer. Compared to static content, it engages potential customers more effectively, transforming them from passive audience members into active conversation participants.
In short, when incorporated into a business's marketing strategy, interactive content measurably quickens the pace of the average sales funnel. Consider implementing interactive content into your marketing strategy to see how you can transform your own sales.
Author
Joyce Chou is a Content Marketing Strategist at Compose.ly, a content platform that matches businesses with seasoned freelance writers. Apart from managing and writing for Compose.ly's blog, Joyce also contributes to other publications about digital marketing, personal finance, and business and ecommerce.