Do you ever wonder what drives the success of ecommerce giants like Amazon?
A key factor lies in their adept use of customer feedback.
Product reviews, integral to Amazon's strategy, go beyond mere customer opinions; they are crucial drivers of business growth and enhanced customer engagement.
Crafting well-designed product review forms is crucial to effectively capturing this positive feedback, a process that significantly impacts sales and customer loyalty.
This article will guide you through the role of review forms in eCommerce business, showing you how to create them and demonstrating their power to revolutionize your online marketing strategy.
How Leading Ecommerce Players Utilize Product Review Forms
Following are the examples of top brands that skillfully use reviews to engage target customers, establish trust, and drive sales on their ecommerce sites.
Amazon prominently displays positive product reviews, negative reviews and star ratings on its product pages.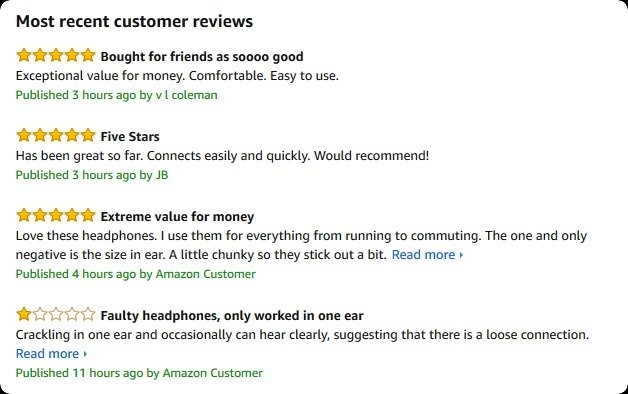 eBay allows buyers to leave honest reviews and rate sellers, contributing to trust and transparency within the marketplace.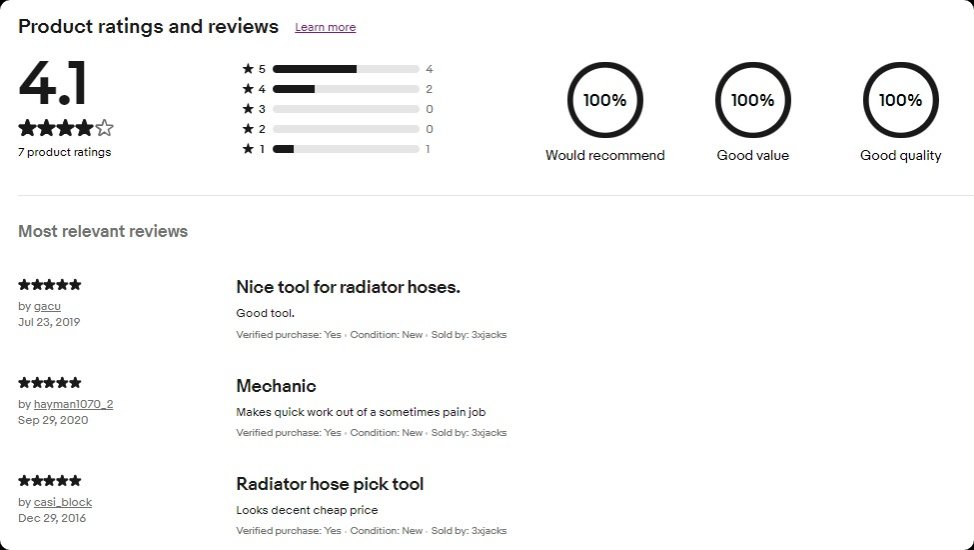 Sephora, a cosmetics and beauty retailer, encourages potential customers to write online product reviews, which helps shoppers make informed decisions and enhances the credibility of their offerings.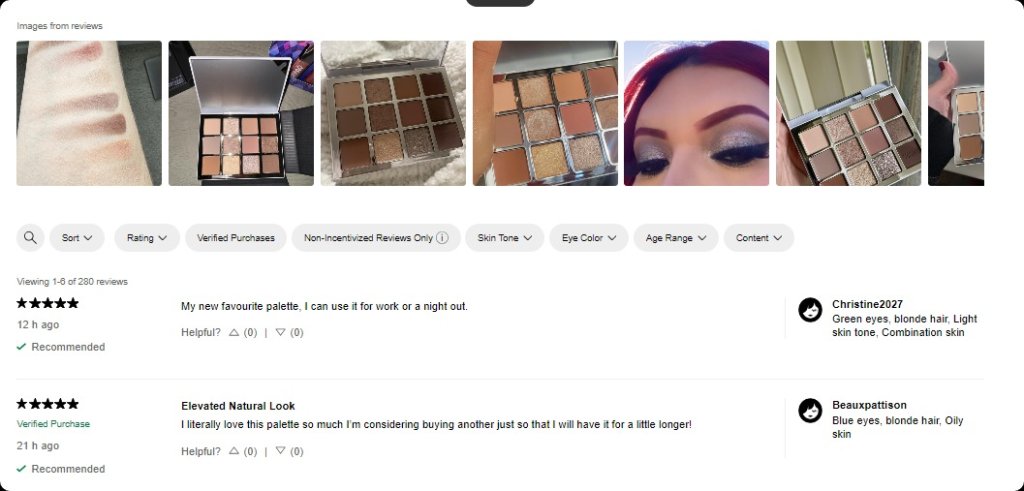 Walmart features reviews on its website, allowing happy customers to share their shopping experiences and opinions on a wide range of products.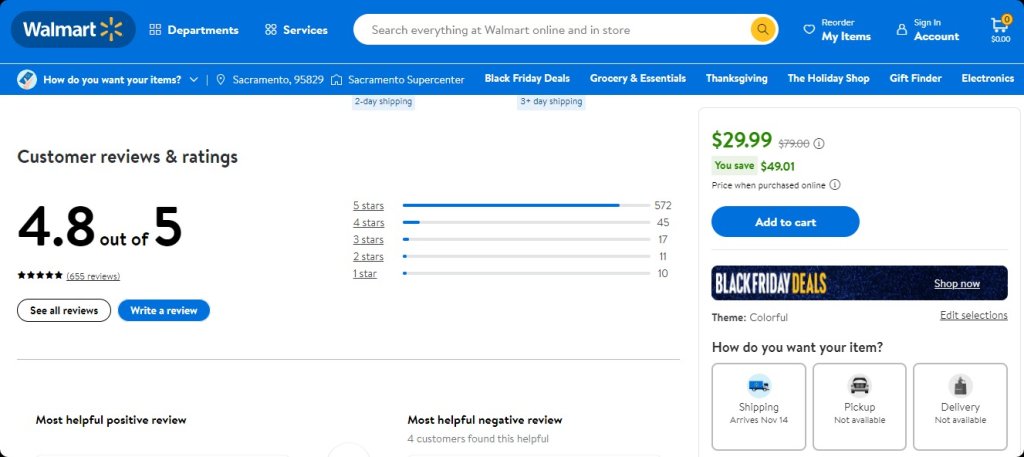 Best Buy, a major electronics retailer, displays authentic reviews on its website, helping customers evaluate the quality and performance of electronics and appliances.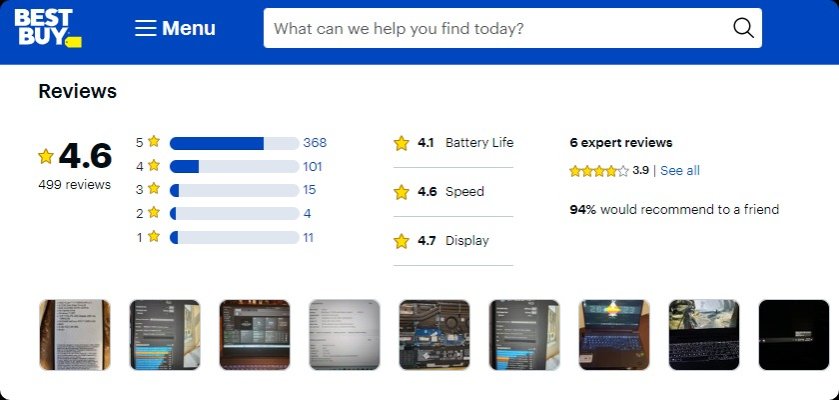 Step-by-Step Guide to Creating Product Review Forms
Creating a product review form is a straightforward process, especially when using a no-code platform like involve.me. This platform simplifies the creation of interactive tools with key features like drag-and-drop functionality, multiple integration options, advanced customizations, and AI-generated analytics. Here is a step-by-step guide to create an effective product review form using involve.me.
Step 1: Account Setup
Begin by signing up on involve.me and completing the registration and verification process. Once logged in, you'll access the dashboard.
You have two options: start from scratch or choose from over 200 editable templates tailored for various industries. Select a template that aligns with your business needs.
Try involve.me for Free
Create Your Own Online Forms
Get Started with 200+ Templates
Step 2: Customize the Template
After selecting the "Product Review Form" template, name your project (e.g., "Product Review Form") and choose "Thank You Page" as the project type. This will lead online consumers to a final message, thanking them for their feedback.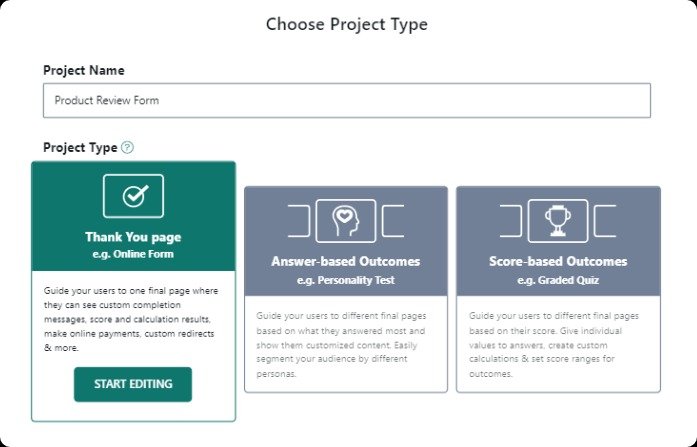 Customize the form to match your online store's style. This includes changing the layout, background, adding a logo, and adjusting fonts and colors.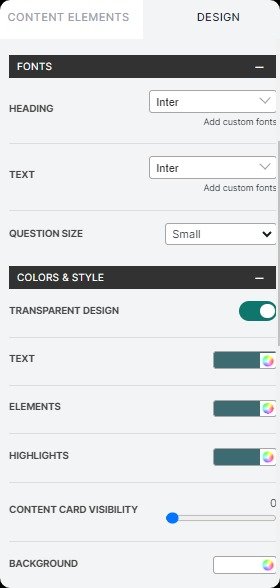 Step 3: Adding Relevant Questions
On the first page, incorporate a rating scale (from 1 star for poor experience to 5 stars for an excellent experience). This allows customers to quickly quantify their satisfaction level.
Next, add a "Text Answer" option. This section is for open-ended feedback, giving potential customers the freedom to express their thoughts and experiences in their own words. Such qualitative data is invaluable, providing deeper insights into customer satisfaction and areas for improvement.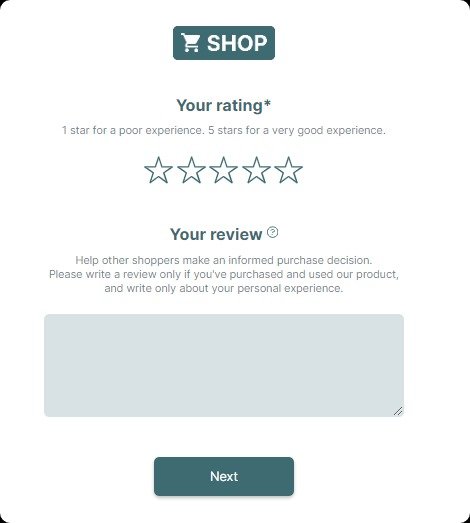 Moving to the next page, it's important to include fields for customer information. This should comprise the customer's name and their purchase order number. Collecting this information serves a dual purpose: it helps in verifying the purchase, ensuring that the feedback is coming from genuine customers, and it also allows for follow-up or personalized responses if needed.
Finally, to maintain the integrity of the feedback process, implement a reCAPTCHA feature. This powerful tool is crucial in verifying that the responses are from real users and not automated bots. It also helps in maintaining the authenticity of the reviews.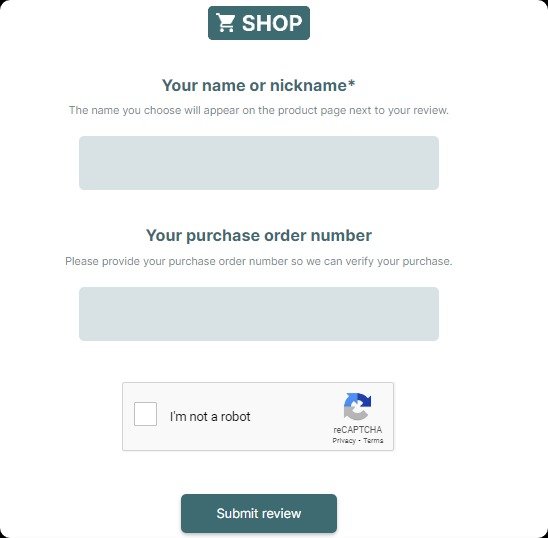 Step 4: Preview and Publish
Before making your form live, it's imperative to conduct a thorough preview. This is where you get to experience the form as a user would.
Ensure that the layout is user-friendly, the questions are clear, and the form is easy to navigate.
Once you're satisfied that everything is in place and working as intended, it's time to publish your form.
Step 5: Embed the Form
involve.me offers several embedding options. You can choose to embed it as a standard part of your website, as a side panel, as a pop-up, or even as a full-page element as the site loads. Select the embedding method that suits your website's design and user experience.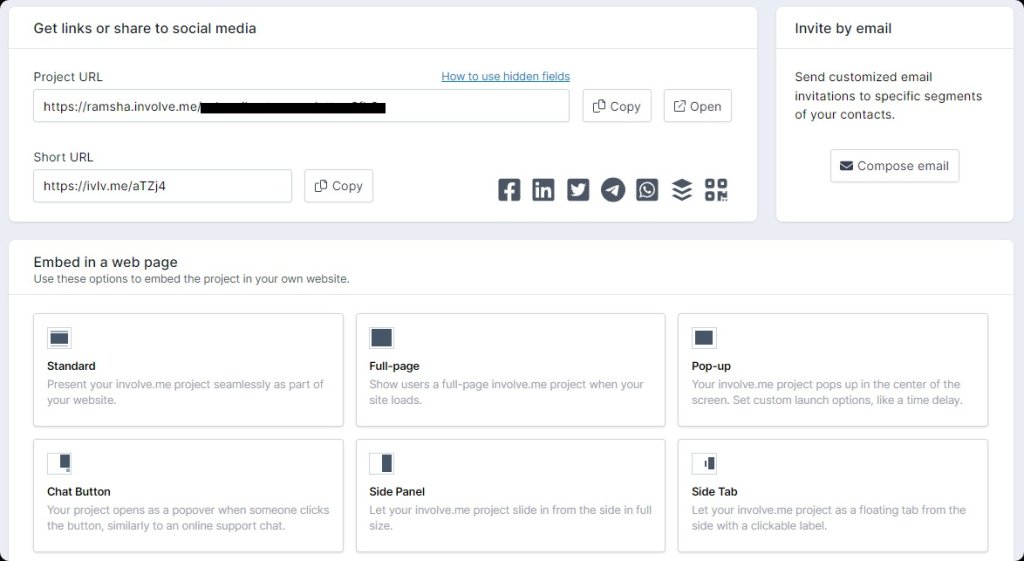 Step 6: Data Analysis
After you've collected responses, involve.me provides a detailed analytics dashboard that includes metrics such as completion rates, conversion metrics, and drop-offs.
One of the standout features of involve.me is its AI-generated reports, particularly beneficial for analyzing open-ended questions. This aspect of data analysis is often time-consuming and complex, as it involves sifting through and categorizing large volumes of qualitative data.
AI report helps to understand what aspects of product or service are well-received and what areas require improvement. This ongoing analysis enables continuous refinement of both your product and the customer experience, ultimately driving business growth and customer satisfaction.
Why Do You Need Product Reviews? Proof with Statistics
Product reviews are not just beneficial but essential for your online business success. Let's explore the major reasons:
Increased Trust and Credibility
87% of consumers read online reviews for local businesses, highlighting the importance of reviews in building consumer trust. Reviews act as social proof, where positive reviews from other customers significantly increases the credibility of a product and brand for potential shoppers.
Improved SEO and Search Visibility
Reviews can enhance a website's SEO. In fact, online reviews are estimated to make up 15% of the criteria for how Google displays search results. Reviews generate fresh, keyword-rich content, which search engines favor, thus boosting the product's visibility and potentially its ranking in search results.
Enhanced Customer Engagement
Reviews create a platform for online shoppers to voice their opinions, promoting a sense of community and engagement with the brand. Statistics show that products with reviews are 63% more likely to be purchased than those without.
A product page with active customer reviews often encourages visitors to spend more time on the site, exploring and engaging with the content, which can lead to a higher conversion rate.
Final Words
Whether you're just starting out in ecommerce or you're an established online retailer, integrating customer product reviews is a strategic move that can significantly boost your business.
With involve.me, creating impactful and professionally designed product review forms is a matter of minutes.
Use this tool to gather customer insights and set your business on a path to greater success and customer satisfaction.
Try involve.me for Free