Let's explore some of the most effective user engagement strategies that you can implement to build a successful B2C eCommerce store in 2023. From personalization to social media marketing, we'll cover everything you need to know to get started.
Why Ecommerce Stores Should Even Bother?
Engaged customers are more likely to remain loyal to the brand, spread positive word-of-mouth, and associate themselves with the brand. 
By keeping your customers entertained, you can increase their willingness to adopt new strategies, prices, and features. This, in turn, makes them more likely to try and enjoy the new products and services you offer
Last but not the least, a high level of engagement is necessary to identify any roadblocks or gaps in customer experience. 
Identifying the User Intent
User intent is crucial for B2C companies as it helps to understand the goals and objectives of their customer interactions. 
By identifying user intent, businesses can better tailor their products or services to meet the needs of their customers. Here is what you can do to analyze the user intent:
Tracking customer behavior through clicks, views, and likes can provide valuable insights into customer interests and preferences.

Identifying what content is being consumed by customers and how it relates to their needs or interests.

Analyzing search engine results pages (SERPs) to understand what keywords are being used to find your product or service.
Data-Driven Product Development
One method for data-driven product development is to use customer engagement metrics (CTR, conversion rate, NPS, time spent on site) as a guide. You can create more user-friendly and motivating products by understanding how and why users engage with your products.
A Splunk survey shows that data-driven companies have added 83% more revenue to their topline and 66% more profit to their bottom line.. So, there is no denying that data-driven development can improve conversions and profits. User engagement provides vital data for B2C marketing campaigns that help develop products and improve ROI. 
Top User Engagement Strategies for Ecommerce Stores
To effectively engage users, it's crucial to have a well-planned strategy, especially if you directly interact with customers. This enables you to identify customer pain points and enhance the overall user experience.
Leverage Gamification
Gamification is an effective approach that engages users through active participation. It involves campaigns that encourage users to try out your products, leave comments, provide feedback, and more.
Another way to engage customers on ecommerce websites is through the use of popups that promote limited-time offers. By incentivizing users to engage in these activities, you can offer rewards that encourage repeat purchases and increase customer loyalty.

Example of Gamification
Sephora's rewards program, called Beauty Insider, uses gamification to incentivize customers to engage with the brand. Customers earn points for purchases, writing product reviews, watching tutorials, and taking quizzes. 
These points can be redeemed for free products, exclusive discounts, and other perks. This strategy helps keep customers engaged with the brand and encourages repeat purchases.
As part of a gamification strategy, ecommerce companies often use product configurators that allow users to engage with and customize products to fit their specific requirements.
Create Your Own Product Configurator Code Free
Start with a template
Use UGC to Your Advantage
User Generated Content drives engagement and retention by creating an interactive community. Users can contribute content, ask questions, and connect with others through the community. Including UGC as part of your social media strategy can help to foster a more engaged audience.
Increasing the volume and quality of UGC will help attract specific user groups who may not have found your product or service before. It can also be used to generate leads and conversion rates. 
Example of UGC
Take the example of Ikea, which uses UGC to its full advantage to attract new customers and build a community where audiences can share their experiences. The "IKEA At Mine" campaign was designed to improve user engagement and social media mentions.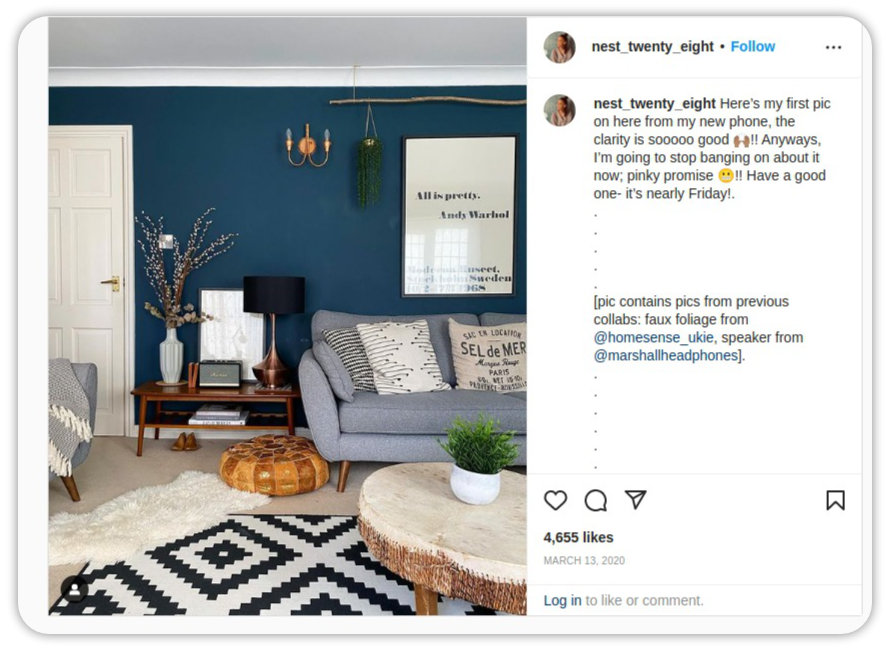 The campaign helped Ikea achieve 27% higher engagement and a 3.54% improvement in conversion rates. Similarly, leveraging social media accounts can help you create effective strategies and improve user engagement.
Improve Personalization With Chatbots
Chatbots can help you provide personalized experiences based on your customers' preferences. For example, if you sell clothes, you could create different chatbot experiences for women who wear jeans or for women who prefer skirts. You could also customize the bot's voice and tone to make it more personable. If you sell food, you could create a chatbot experience that helps people plan their meals. You could also provide recipes and meal ideas as part of the personalization.
This way, your customers can get exactly what they want without talking to someone on the phone or visiting your website.
Boosting Sales with Personalized Recommendations
Use customers' browsing and purchase history to recommend products they're more likely to buy, increasing sales and creating a tailored shopping experience. Product recommendations also help with upselling, cross-selling, and building customer loyalty.
Example of Personalized Recommendations
Shopify's use of personalized recommendations is driven by customer purchase history, allowing businesses to recommend products that are most likely to be of interest to individual customers based on their previous buying behavior.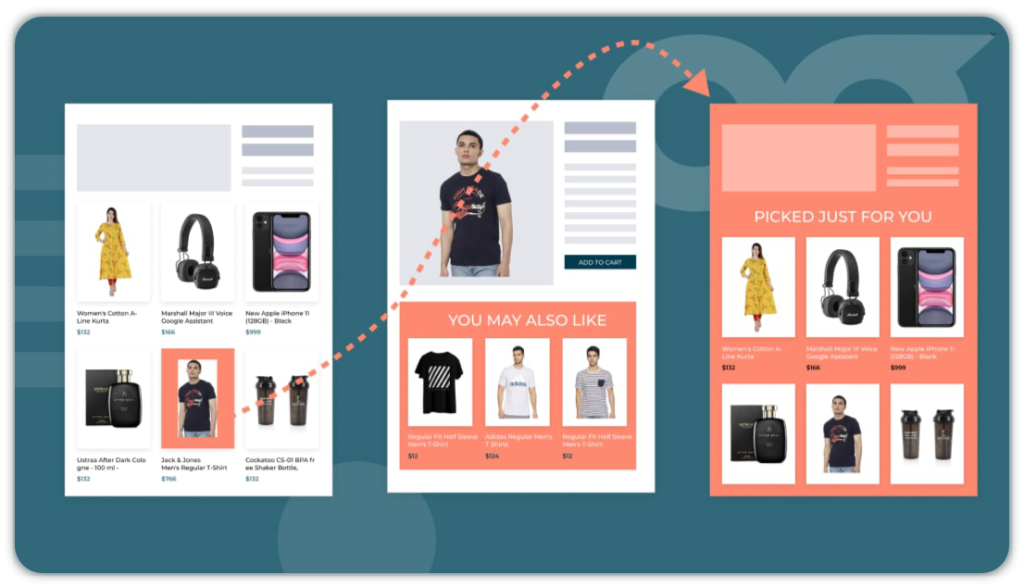 One of the key user engagement trends that Shopify has adopted is the use of personalized recommendations. The platform provides businesses with the ability to recommend products to customers based on their browsing and purchase history.
If you want faster results, you can embed a product recommendation quiz into your website:
Leverage Augmented Reality
Augmented reality allows businesses to overlay digital information onto the physical world, creating an immersive and interactive experience for customers. To use AR technology to increase customer engagement, businesses can create AR-powered experiences that showcase their products or services in a new and exciting way.
Example of Augmented Reality
Nike has used augmented reality (AR) technology to increase customer engagement by creating immersive and interactive experiences. One example is the NikeFit AR feature, which is available on the Nike app:
NikeFit AR allows customers to measure their feet at home using their smartphone's camera to ensure they purchase the correct shoe size. The feature uses AR to create a 3D model of the customer's foot, which can then be used to recommend the appropriate shoe size.
Retarget the Audience With New Product Trials
Retargeting campaigns are a highly effective activity for ecommerce marketing. The inbound marketing process consists of three stages: attract, engage, and delight, each of which corresponds to different touchpoints in the buyer's journey.
Retargeting customers with new product trials can help engage and delight them, while the attract stage involves educating your audience about their problems and providing solutions. The engage and delight stages are where you nurture leads and convert them into loyal customers.
If customers leave your ecommerce store without taking any action, retargeting them with new services and product trials can encourage them to reconsider.
Conclusion
User engagement has a significant impact on the conversion rates and ROI of ecommerce stores. Therefore, strategizing for user engagement is crucial in order to increase conversions.
In the era of omnichannel communication, it's essential to have innovative user engagement strategies. Chatbots, strategic feedback loops, gamification, and other approaches can help improve user engagement and drive conversions.

Author Bio
Wasim Charoliya is a Digital Marketing Manager and Growth Strategist at Intelivita, a leading web and mobile app development firm. Wasim is passionate about helping SaaS startups, and B2B companies build thought leadership in their industry with actionable content strategies.