Customer retention is vital for any business. Everyone should know it's much harder to bring new customers to your business than it is to keep the ones you already have, but that doesn't mean it's easy to keep them around.
If you connect to your customers via an email list (which you should if you're not already), you have plenty of opportunities for your customers to stick around, but what do you say exactly? Well, in today's guide, I'm going to show you nine powerful ways to send your message.
1. The Anniversary Email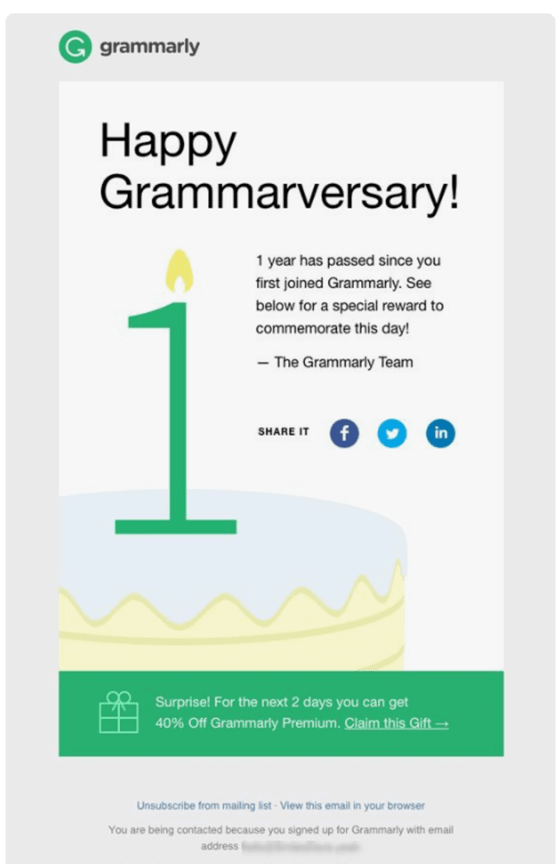 There's no reason why you and your customers can't celebrate your wins together, especially since you both rely on each other to get where you are today. This is what makes the anniversary email so powerful, whether you're celebrating six months, and then once every year.
If you want to get people around you must, somehow, prove to them that you care.
Grammarly does a great job at celebrating their customers in a branded way.
2. The 'Thank You' Email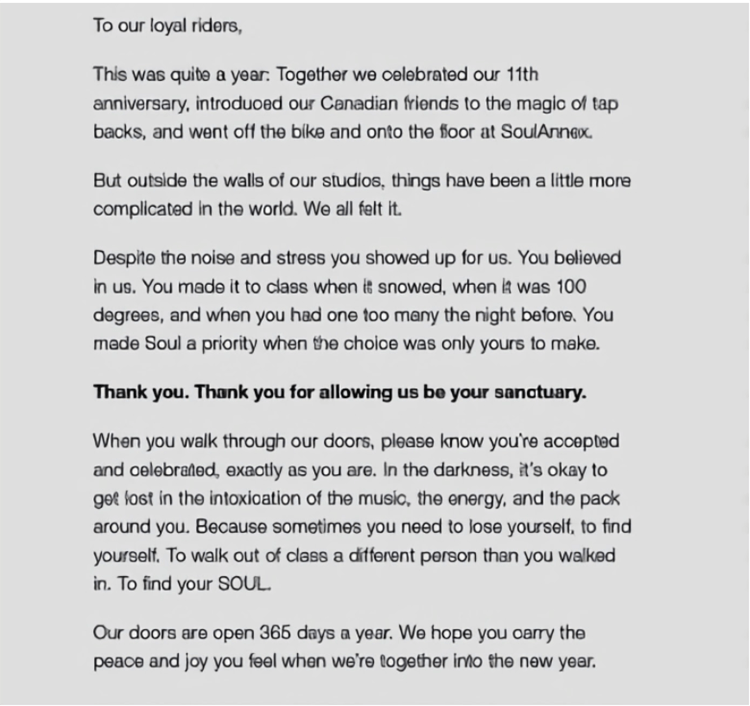 Being appreciated is always a nice feeling for anyone to enjoy, so taking the time to thank your customers for choosing you and spending their time, money, and resources with you can go a long way when done correctly. Use emails like this to show your customers you really do care about their success.
With a Thank you email you are going to increase and build a long relationship with your customers. An expression that you care for your customer is always important and it should always be done to create engagement.
The simple text-based Thank You email below shows appreciation in an honest and personal way.
3. The 'Survey' Email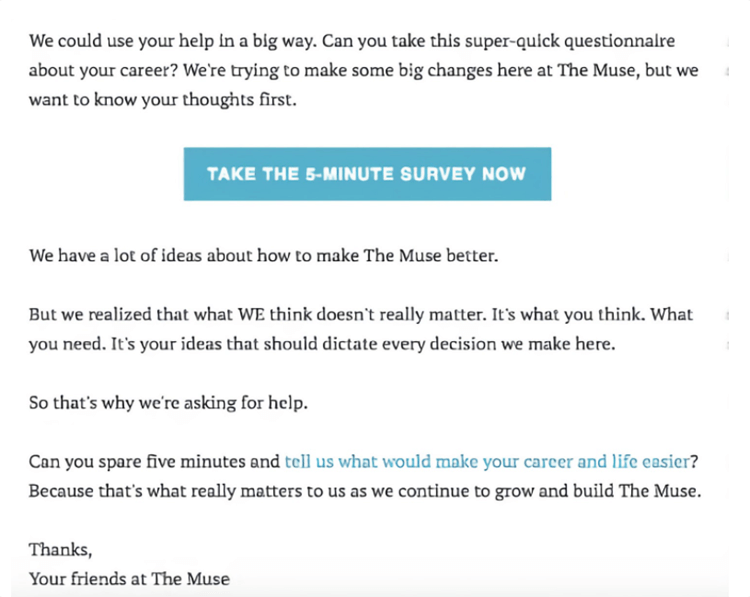 At the end of the day, your customers will know what they want, so instead of trying to guess and offer them what you think they want, why not just engage your customers and ask them directly?
One of the best ways to do this is through running a survey. To get more people to fill in your survey, you can offer them a small discount or other perks. By giving people what they want, they're much more likely to engage with your business.
Survey emails will get you honest answers from real people and will also reach the customer and create engagement with them.
The survey email does a great job asking for feedback - it has a giant button to grab people's attention and it includes the survey length in the button text.
Get Started with Online Surveys
With One Of Our 200+ Templates
4. The 'Your Account Will Be Deactivated'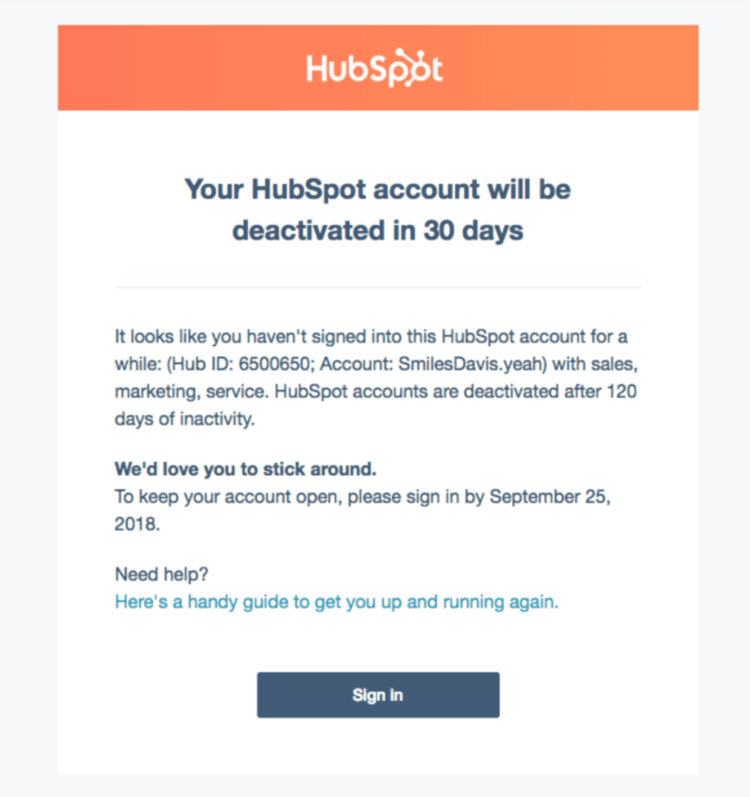 You may have seen this email going around, but there's an email type that basically since someone hasn't been using your service, you're going to deactivate their account. This is a great way to reengage users with what you have to offer, especially if you're offering a software service, and you want them to come back to working with you!
HubSpot practices what they preach - they're all about keeping your contact base organized and cleaned. This deactivation email cleans HubSpot's user base, but also spares unengaged users the spam.
5. The 'We're Here for You' Email
"Customer service is everything when it comes to getting your customers to stick around, but not every customer is going to know this until you tell them. Whether you're highlighting features of your product, benefits of working with you, or addressing any issues that might come out, a friendly reminder saying you're there for them no matter what could cement you in their minds," shares Nikki Bennett, a marketing blogger at Origin Writings and Brit Student.
If a customer is not being too active, you can always send this type of email to try to gain them back.
The email below offers a discount to unengaged customers who made a previous purchase but never came back. This is a tried and proven technique many eCommerce brands use in their marketing.
6. The 'You're Doing Great' Email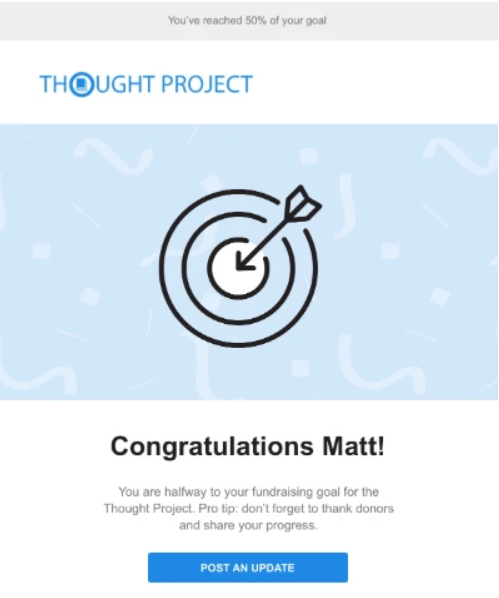 If you're an application or service that provides stats about your users, you can engage your users with an email that shows them just how well they're getting on by using your service.
Take Grammarly, for example. The site sends a weekly email detailing how many words have been checked, how many words have been checked since the user started using the service, and how many unique words and errors they have made and corrected.
Emails like this are fun, informative, and engaging.
The example below shows how to encourage people using your product to reach their goals. It's sent at 50% goal completion mark for a fundraising project.
7. The 'Provide-Value' Email

While it's true that every email you send should provide value, this email is much the same in the sense that you're specifically giving value to your existing customers, thus getting them to hang around a bit longer.
You can get creative with how you do this. You can offer access to a webinar or online course content. You could offer a discount or exclusive information. The trick is to give people a little something extra that makes their life a little bit easier at no cost.
Monki is a fashion retailer that sends simple, yet effective emails. This limited time sale offers a welcome discount and free shipping to activate new customers.
8. The 'Win Back' Email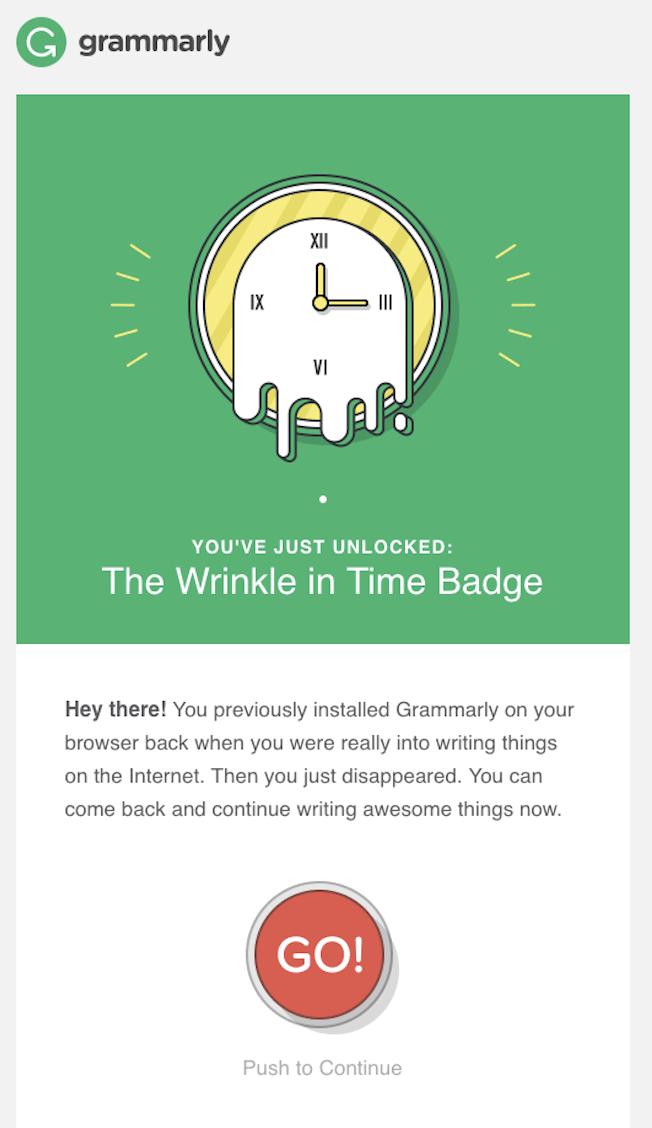 "If you offer a free trial period with your product to see if someone wants to commit to the full price, sometimes, all someone needs is a little push once again with another free trial period. After all, it's just nature that your product won't be right for everyone all the time," explains Gordan Taylor, a business writer at Write my X and 1 Day 2 write.
"You may just need to catch your potential at the right time for them to engage, and that's what this kind of email is all about. This is also known as a 'trail reactivation' email."
9. The 'Join Now Discount' Email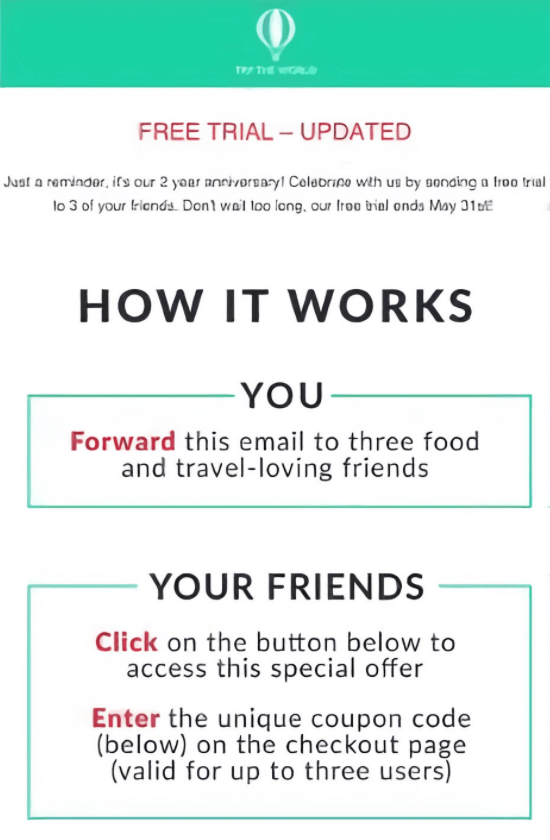 Hand in hand with the email above, if someone wants to sign up and fully commit to your service or product after they've finished the trial period, but they're still a little on the fence about the price, or whether the service is for them, you can email them with a discount that they won't want to say no to.
You can do this by offering a discounted monthly membership, asking them to sign up now and get a month for free, and so on. This is easily achieved using personalized discount codes.
The email below incentivizes customers to invite their friends, giving both a discount. This not only engages your existing audience, but expands it as well.
Conclusion
No matter the type of email you send, they all have the same purpose - show appreciation and value for the customer/co-worker, whatever it is regarding.
It's not easy to keep the customers around but with this type of example of emails, you will be able to bring new customers or engage with the existing ones.
Author
Regina Wheeler is a marketing consultant at Academic brits and PhD kingdom who specializes in email marketing. She loves helping businesses think outside the box when it comes to connecting with their customers via the age-old form of communication. She also writes for Next Coursework.