Today we're sharing a glass of the finest Spanish vermouth with Daina Šležaitė, Head of Marketing at Placement International's headquarters in Barcelona.
Daina will be telling us how this luxury hospitality recruiter collects and segments over 10.000 leads every month pairing involve.me landing pages, surveys, quizzes and forms with HubSpot marketing automation and sales enablement.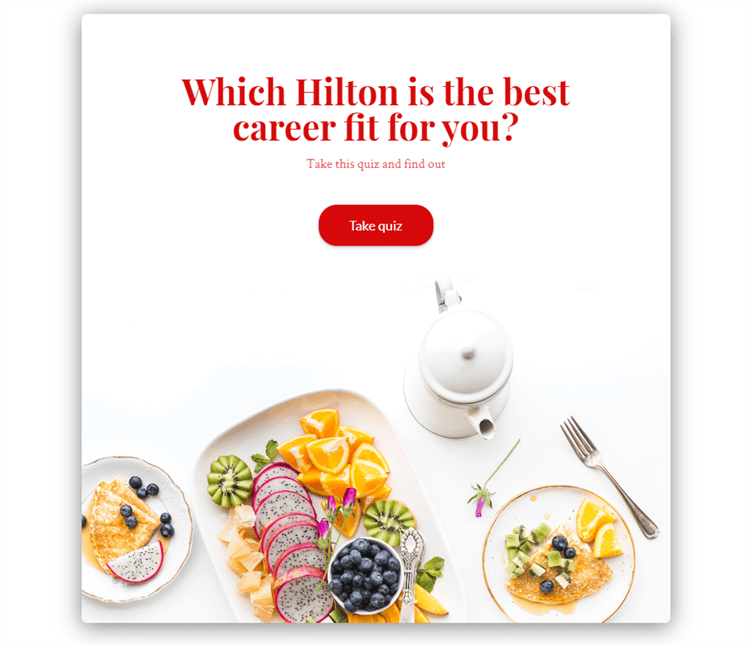 "Getting your first job is hard and it's 10 times harder when it's abroad. Because of the language barrier and no network, people often end up choosing whatever is available and that's never the best fit for their career goals. At Placement International, we look at your career holistically and build a plan to get you where you need to be in 5 years." Daina Šležaitė
What Does Placement International Do?
Offices in 12 countries spread over 5 continents provide career coaching, CV revisions, employer introduction, interview coaching, embassy coaching, and visa assistance to hospitality students and professionals.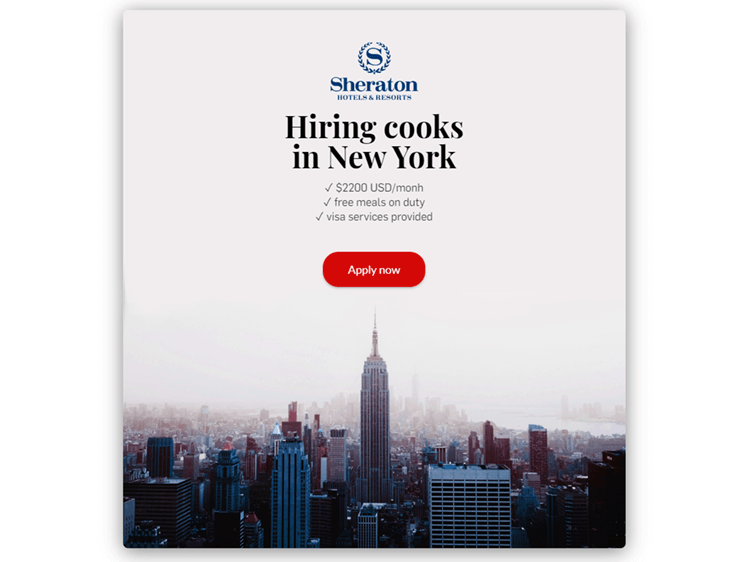 "I don't get why people still want to handle their own visa. It's stressful, confusing and expensive. If you make a mistake, (which you will, because you don't know what you're doing), you will get denied and lose all the money you paid on government fees. Placement International handles all the paperwork and coaches you for every embassy appointment." Daina Šležaitė
After arranging interviews and signing contracts, Placement International helps young as well as more senior professionals get the following:
J1 visa for MIT programs, entry-level positions and training positions for professionals with over 5 years of experience
TN visa for senior professionals from US-bordering countries
cruise ship hospitality courses & employer introduction
hotel and restaurant internship visa in Europe for students
luxury hotel and restaurant jobs in the Middle East with corresponding visa provided
"Our visa acceptance rate is 86%, which is the highest on the market." Daina Šležaitė
Who Does Placement International Help?
There are 2 types of customers PI helps:
1. Young and ambitious, want to travel the world without forgetting about their career
2. With a few years of experience, but feeling stuck and burned out at their current job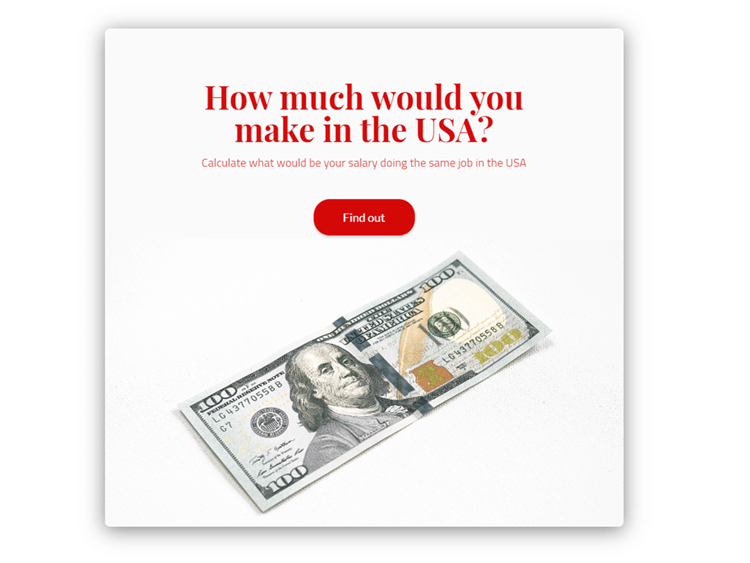 Opportunities in the hospitality sector and corresponding visa are provided for both types.
So Daina, What Can You Tell Us About Your Acquisition Strategy?
Placement International is a recognizable brand within the luxury hospitality niche, so our target group knows about us. But that only makes for 10% of our acquisition. It's a very small target group, so we can't rely on it.
As we grow and open more offices, we need to be more present in the digital space internationally, reaching new audiences. Building an online presence in multiple languages comes with many challenges, most of which are of human and organizational nature.
We have an established history of going to our target group and meeting them in person. I don't think we'll ever stop doing that. But as we partner with more luxury hotels and restaurants, we're able to provide more opportunities to a more varied group of people and it's harder to go meet everyone at this scale.
Social media, advertising, and content helped us scale rapidly. We've gained momentum over the last 2 years and we're trying to keep up with engaging social media posts, impactful ad interactions, and interactive content experiences. That's what we're using involve.me for.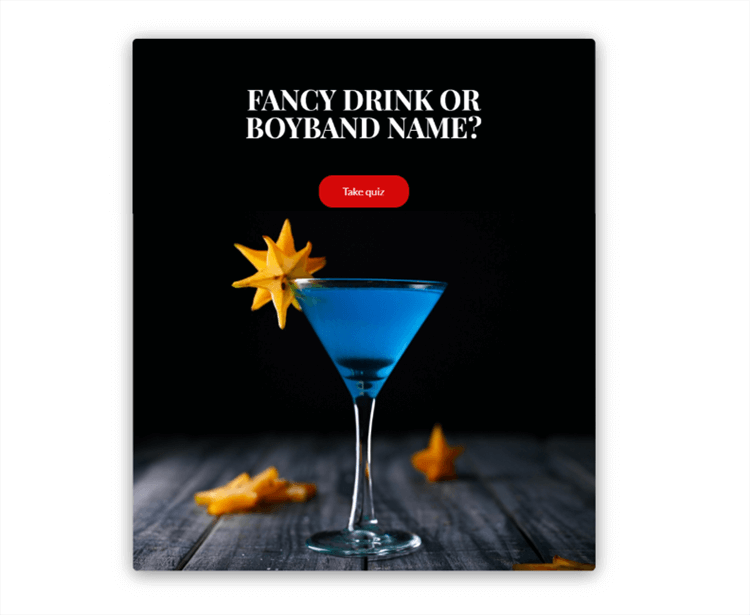 What is the Biggest Challenge Your Business Model Faces and How Did You Tackle It with Involve.me?
From a marketing perspective, it's definitely filtering candidates based on preference and visa eligibility. It's funny how most businesses struggle with acquisition, but that was never our case. We struggle with segmentation.
We get more applications than we can process so automating lead segmentation with involve.me and automating follow-ups with HubSpot is the only reason we're able to sell as much as we do.
Having 2.157 different products, I need to be able to identify which one does each client want. Adding survey and quiz elements to my forms does that for me.
Our product (luxury hospitality jobs packaged with visa) is in high demand, but unfortunately, not everyone can get their visa approved. We try to identify those who can as early as possible.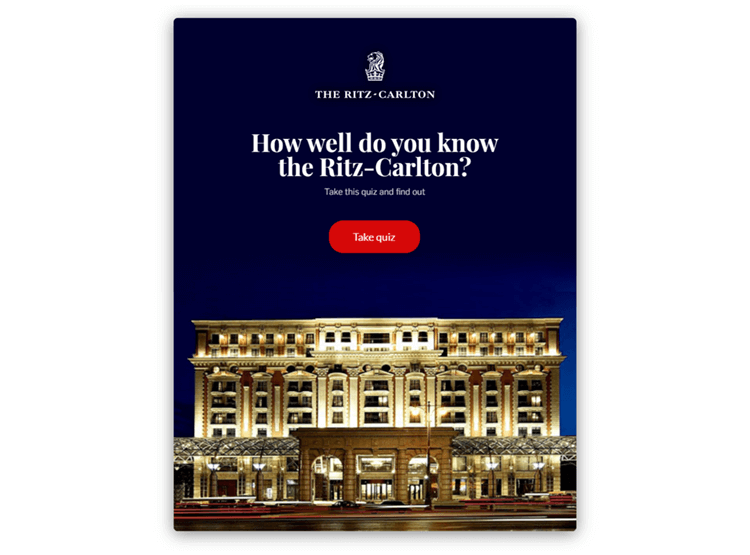 Segmenting leads is absolutely crucial for us. We don't want to waste people's time and money, so it's very important to keep leads in separate buckets. involve.me helps us do that.
There are two things I need to find out about every lead:
1. What job do they want?
2. Can they realistically get it?
Every involve.me form submission lets us know what program the person wants, but also what are their chances of getting their visa approved. Based on their answers, we can direct people to book a call with sales or thank them for their time and put them in a HubSpot workflow that will inform them when there's a matching vacancy.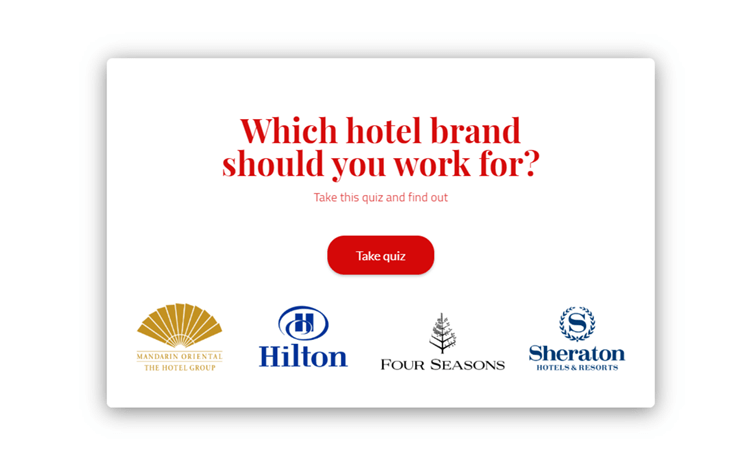 Based on form, quiz, and survey answers I'm able to create multiple outcomes at the end of each form. This informs my applicants about their options straight away and I like that because it saves me time.
In HubSpot, I can then nurture each segment on a conversion path built specifically for them. That is, if they don't go to sales directly. If their answers suggest they are not a sales qualified lead, they will not have access to sales' calendar but will be redirected to sign up and wait until a matching offer is available.
This is perhaps my favorite involve.me feature, because it saves additional follow up steps and directs people where they need to go within the form itself.
The feature Daina's talking about is Logic Jump combined with Multiple outcomes. Learn how to use logic jump for lead acquisition →
Because involve.me lets me ask my questions in a smart, fun and pretty way, I can get away with asking more, so I get more data on each lead. Sales really likes that. Not to mention my HubSpot workflows, active lists, and auto-populating reports.
After my involve.me project identifies high value leads based on their answers, it can send them straight to sales. The sales team can easily see the submission details and process the application much faster.
Setting all this up takes less than an hour and runs completely hands free afterwards. So using involve.me and HubSpot in this way saves time to set up, run and process the results.
Seems Like a Solid System You Have There. How Were You Doing All of That Before Involve.me?
Same way, but slower. It took longer for us to make the content and set up follow-ups in HubSpot. It also took longer for the clients to complete all the steps and we lost a lot of applicants down the line.
Now we don't need to set up a filter for the submissions in HubSpot and send a meeting link to only the ones who qualified. I can do that in 5 minutes in my involve.me form, survey or landing page.
Our sales cycle is long and each lead needs to complete many steps, so we're trying to streamline them as much as possible. involve.me sends our submissions where they need to go, creating a custom mini funnel for each lead within the form.
Do You Have an Example of That?
Sure! Our most sought after product is a 12month MIT (Manager in training) program in the USA. This falls under a J1 visa. We need to know if the applicant qualifies for this visa. Then redirect them elsewhere if they don't and book a call with sales if they do.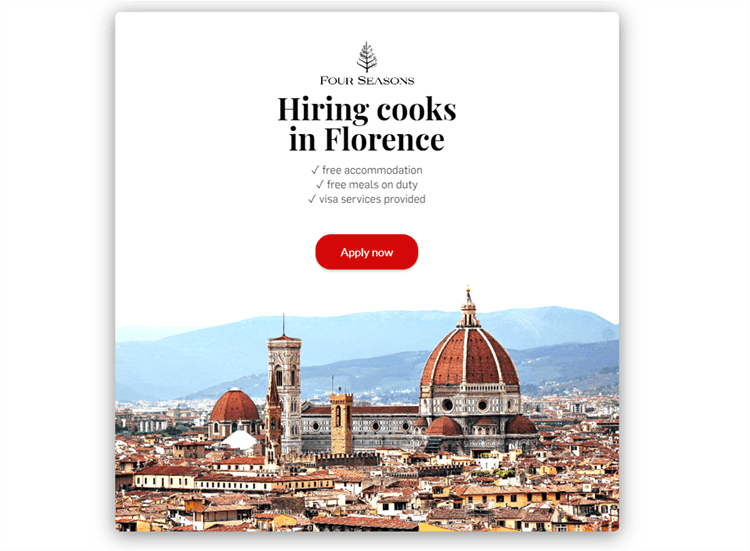 First, we make an involve.me landing page outlining why the vacancy is awesome - the salary, the location, the benefits. When somebody clicks "Apply now", we will ask them qualifying questions and create an individual hyper-personalized conversion path within that landing page.
Then, after they submit their data, it automatically goes to HubSpot. HubSpot checks their CRM status, tags them, puts them on an active list of the campaign they interacted with and triggers any workflows based on a combination of all of that.
Took forever to set all this up but now we have a hands free lead segmentation, nurture and conversion workflow constantly running in the background.
Did You Implement This Before or After You Started Using Involve.me?
We did have the HubSpot automation in place and obviously the sales cycle has been in place for years. The difference is that now we are not limited by technical issues and just drag & drop anything we need or want.
What changed with involve.me is how fast we're able to make landing pages and forms, how much better they look and how much more data they collect.
We have 2.157 open vacancies right now and most of them need a landing page. Yeah. I have 2 minutes I can invest in making a landing page. I can't go back and forth with a UX designer and a developer every time I need a landing page.
Teams in 12 offices need to be able to replicate our content and translate it into different languages. None of them know how to code. None of them have the whole day to spend on this.
I duplicate my best performing landing pages, surveys, quizzes or forms, move them into a workspace I created for the other teams so they can translate them and connect them to their HubSpot workflows.
If Your Team is Using HubSpot, Why Not Make Landing Pages and Forms in HubSpot?
I love HubSpot and do like their landing pages, but they are a lot harder for me and my team to edit than involve.me.
Some things need to be coded and there's global elements - if one person changes them, they change in every landing page using them. This was a big issue for the overseas teams translating my content into different languages and accidentally overwriting the entire campaign.
We did use HubSpot's landing pages for a little over a year and they did what we needed them to. But the more complex our automation strategy got in HubSpot, the more we wanted to funnel people within forms and landing pages instead through emails.
HubSpot's landing pages are the reason I started learning to code. Yes, you can drag & drop a lot, but your control over the look and function is limited. But still not as limited as their forms.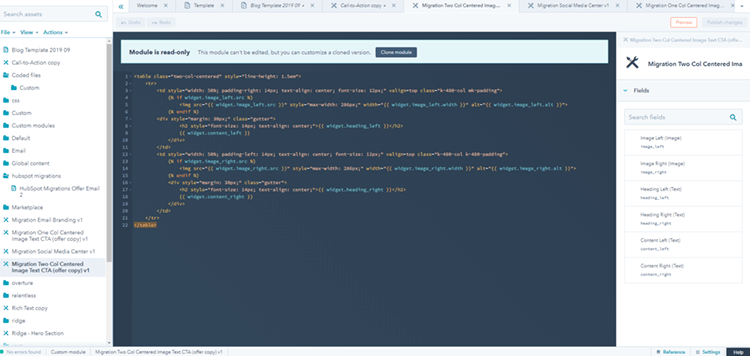 In HubSpot forms, you can choose from 3 looks and use one function which is "submit". They were built to trigger HubSpot workflows and they do that perfectly, but if you need anything more advanced, you need 3rd party solutions that integrate with HubSpot.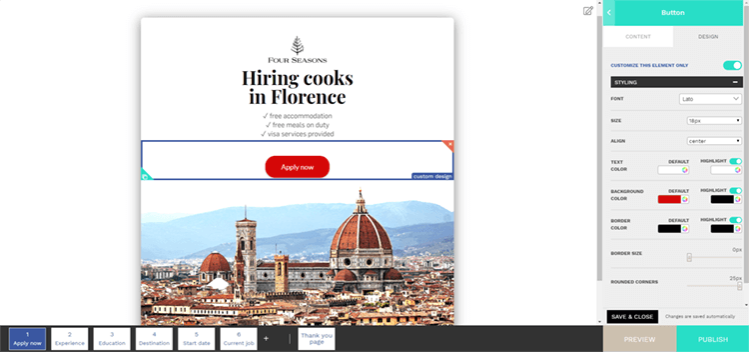 How Do You Promote This Content to Even Get Submissions in the First Place?
1. We have engagement incentives embedded on our website.
2. We replaced our old forms with involve.me ones, because they have better submission rates and just look nicer, more branded.
3. We put involve.me landing pages in our ads.
4. We pair our blog with quizzes and surveys so it's more interactive.
5. We share landing pages as special offers on social.
6. We put involve.me landing pages into email CTAs where they micro funnel people.
7. We share quizzes on social media.
8. We survey our audience about their preference when there's a new product and we'd like to know who's interested.
9. We survey our new acquisitions about their preference and direct them to a personalized landing page made specifically for them.
10. We follow our public presentations with fun quick quizzes with a lead capture element.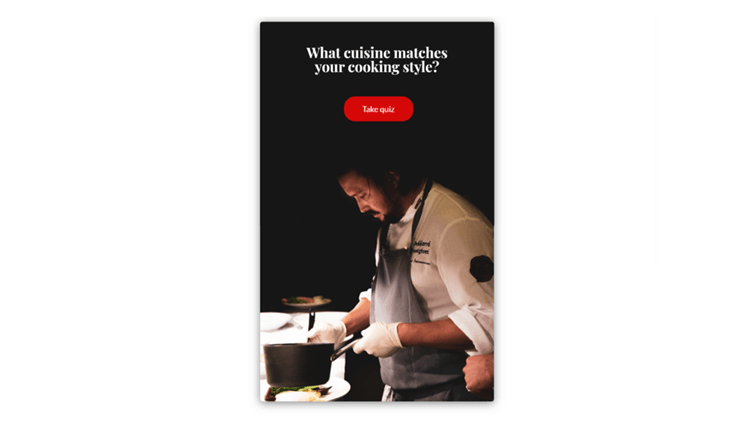 What Results Did This Interactive Content Strategy Bring Placement International?
Do You Have a Pro Tip the Average involve.me User Wouldn't Know About?
Yes! Remote ID is very underrated. It can identify contacts who are already in your database without making them fill up their contact info. We use this for surveys and email campaigns.
Learn about Remote ID and how to use it →
Any Advice for Somebody New to Involve.me?
If you want to collect well-segmented leads and make your ads cheaper with pretty 2-minute landing pages (Honestly, why would you not?), then involve.me is your sliced bread.
Just make something and you'll get it. Go ahead, make a landing page.