Nothing good in this life comes free, or so we're told. But if you want to build your email marketing list, providing authentic goods to prospects in exchange for nothing more than a name and an email address is a great way to start.
Get Started: Make A Lead Generation Quiz
Using One Of Our 300+ Templates
That's the idea behind a lead magnet.
Producing a well-done lead magnet that delivers value while whetting potential customers' appetites can lead to real conversions. On the other hand, a poorly executed lead magnet will underwhelm prospects, reduce your conversions, and worst of all, drive your would-be customers right to your competition.
That's why knowing how to come up with a lead magnet that generates real value – for you and your customers – is crucial.
What is a Lead Magnet?
A lead magnet is an effective way to promote your business online using various generation strategies. The premise is simple: you, as the business to business provider, offer potential customers a value-packed freebie, such as an eBook or webinar. In return, your potential leads offer up their names and email addresses so you can guide them down the sales funnel through targeted email campaigns.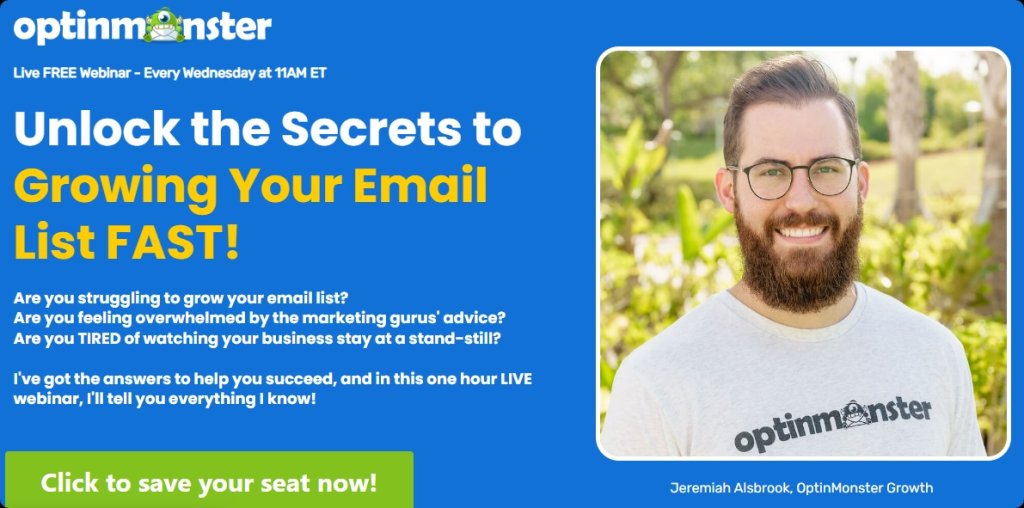 Bear in mind that lead magnets work by giving your audience a reason to be receptive to future marketing efforts. Because your current customer base has already demonstrated enough interest to hand over their contact information, you don't want to betray their trust.
You do this by helping customers answer questions or solve problems that your business specializes in. For instance, a cleaning company looking for leads might offer a whitepaper chock-full of tips to remove carpet stains. But they wouldn't provide a checklist of steps to take for a proper workout cooldown – that's better suited for an exercise equipment company.
Why Do You Need a Lead Magnet?
As email moved from a novelty of the '90s into the mainstream of the modern age, many people grew wary of handing out their email addresses. And why would they when spam, scams, and solicitations constantly clutter their inbox?
But many customers are willing to part with their contact information if you offer something in return, like valuable content in exchange for their details.
That's where lead magnets come into play: as a bridge over the divide between your business and those coveted email addresses. And aside from buffing out your email list, lead magnets can help you:
Automate your lead generation tactics

Build and nurture new customer relationships

Showcase your expertise and solidify your authority using content marketing

And ultimately, entice your prospective client into paying customers
But to be successful, you have to know both how to come up with a lead magnet – and how to provide relevant content in the sales process.
Essential Components of a Winning Lead Magnet
Before we address the contents of your lead magnet, let's review the essentials. 
A great lead magnet must provide real value, which varies based on your industry and target audience, aligning with business goals. They must also be free for your leads – otherwise, what's the point? – and come at your expense. (Fortunately, the expense is often limited to a few hours in front of a computer, or perhaps a day's wages for your sales team.)
Additionally, lead magnets are often comprised of five customizable parts:
Your Call to Action. Your call to action serves as the first contact prospects have with your marketing team. Here, you entice your readers in, offer the first glimpse of value, and guide your readers to the next stage.

The lead form or landing page. This is where you ask for your visitors' name, email address, phone number, and other contact information. Make sure your form is attractive, neat, and as simple as possible.

The thank-you page. Setting up a separate thank-you page is not necessary. But it's usually the polite thing to do!

The delivery email. After your leads offer their emails, your auto response system should immediately send the delivery email containing the next piece of your magnet (typically either a downloadable file or a link). Be sure to say thank you!

Your content or deliverable. This is the item that your visitors receive for handing over their information, as per their position in the customer journey.
The Content of Your Lead Magnet
Setting up your lead magnet funnel has many forms. From the landing page to the proper win-back email sequence everything matters! But no piece is more crucial than the deliverable itself – this is where you impart the true value of your magnet. As such, before you look into how to come up with a lead magnet, consider that the best-performing deliverables are:
Valuable content, yet easy to digest. Can your potential clients consume your content in one sitting? Is the information accessible to those with a middle school reading level? Adept at quickly solving a problem or answering a question via different marketing tactics and generation tools.
What does your audience struggle with? What questions or concerns have past clients presented to you? Inspirational and informative. When someone signs up for your lead magnet, they're looking to use its value to improve their lives. Rather than offering fluff, they aim to generate a true before-and-after transformation in their approach to a problem.
8 Easy Steps to Attract Leads
When designing your lead magnet, remember that it should bring value to both you and the customer. You get email addresses for your marketing list, and they get helpful information that addresses their pain points.
To ensure you make that tradeoff smoothly, it's crucial to know what your audience needs – and how to give it to them.
#1. Know Your Audience
At this point, hearing "know your audience" probably feels a bit like beating a dead horse. But it's on every marketing how-to for a reason: it's essential.
If you don't know who you're targeting, you won't understand their wants, needs, pain points – and, just as important, their dislikes. Moreover, designing a lead magnet without a target audience in mind runs the risk of casting your net too wide (or too narrow) and bypassing potential conversions.
In other words, don't skimp on marketing research. Learn your customers and your audience, and your lead magnet will design itself.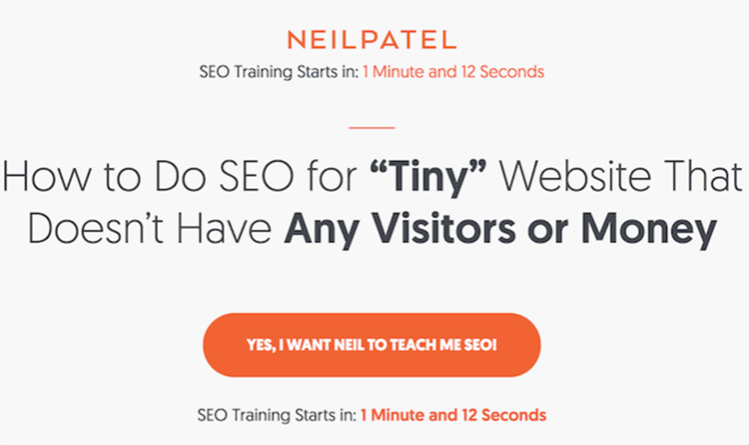 Neil Patel knows that his content is frequented by newcomers. Neilpatel.com is a good starting point for people that are just learning the ropes.
This headline is perfectly tailored for a new online entrepreneur or junior digital marketer who needs to know how to get started with as little resources as possible.
#2. Identify Your Subject Matter
Once you know your audience, it's time to address their needs. The goal, of course, is to give your audience a compelling reason to sign up for your lead magnet. But instead of guessing at what the market desires, ask them via surveys! (Side note: if you don't offer a customer satisfaction survey, now is a great time to start!)
Create Your Own Online Surveys
Get Started with 300+ Templates
Start by looking at what people currently pay for or needs that aren't being met in the market. Then, condense the information into a valuable free product that is sure to fly off the digital shelves – rather than one that sits there forever.
For instance, if you run a pest control company, you might discover that many clients struggle with rodent infestations in the winter. So, offer a checklist of ways for customers to rodent-proof their houses in the fall season. Not only would you provide actionable advice, but you'd establish yourself as an expert in rodent control!
On the other hand, if you provided your clients with a blog post detailing the life cycle of a frog, they're probably going to be less impressed with you. Context – and your market – are key.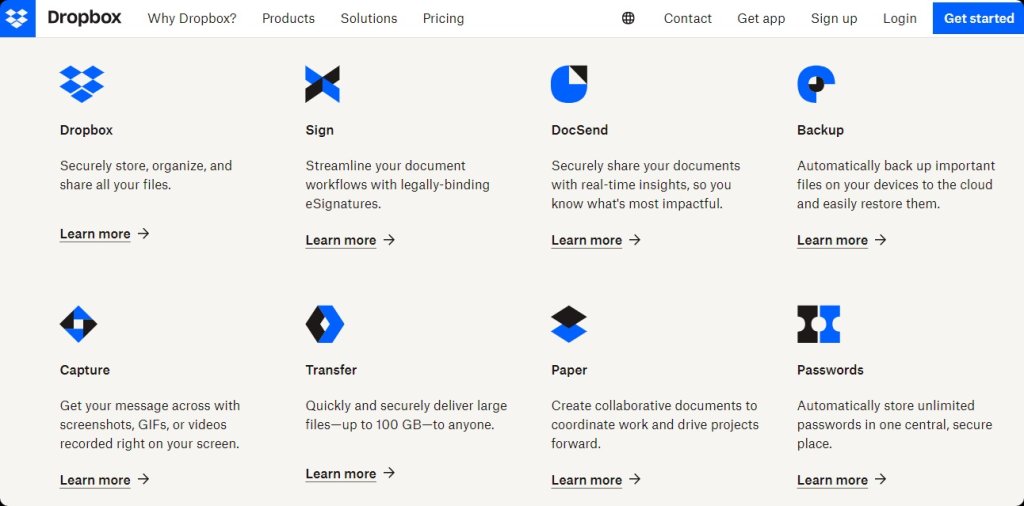 When a visitor reaches dropbox, chances are that they are looking for seamless files storage. Nowadays Dropbox has many features like eSignatures, Team Management, Productivity tools etc. But they have not forgotten what their main focus is and what the visitors expect to see.
#3. Focus on a Single Topic
Anyone can offer generalized information for free. And in the opposite vein, it's possible to data-bomb your leads with an overwhelming amount of information.
But it takes a true expert to prove their expertise by focusing on a single topic – particularly one that your clients may struggle with. The key is to bring the depth of your skill and experience to the forefront to offer real, often actionable value, rather than fluff and distractions.
For example, if you're in the marketing business, you can offer a guide on optimizing content using social media platforms. However, that's a broad topic with many avenues to cover (not to mention dozens of platforms).
Instead, you can write an eBook or produce a video on how to optimize video marketing posts on Facebook. By narrowing your subject matter to a single format and platform, you can provide even more value in a single niche.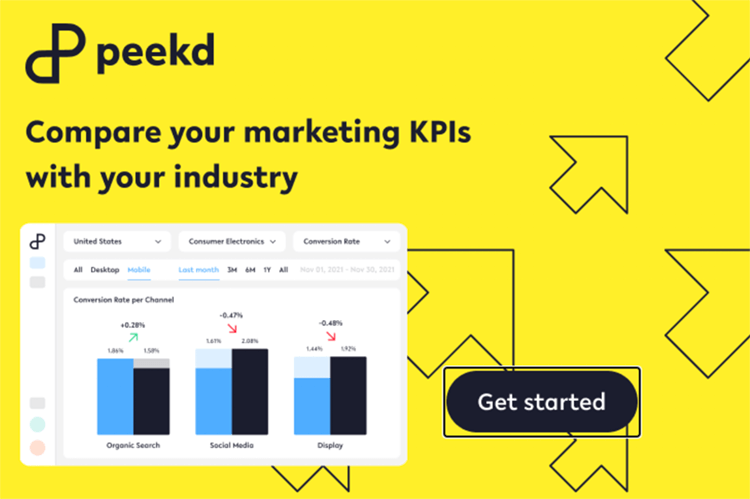 Peeked specialized in eCommerce intelligence. If they would open with - Best eCommerce Intelligence tool, or download your online store benchmarks guide - it would not be very successful, as it is too broad. Rather, they go straight into details "compare your KPIs", this gets people interested as many want to know where their business stands in comparison to the market.
#4. Highlight Your Business – Without Being Pushy
With a little know-how, you can also use your lead magnet to promote your business without name-dropping constantly.
One method is to start with a story – namely, yours. Nothing grips the mind quite like a well-told origin story that highlights why your business serves the niche that it does.
Another method is to sprinkle your name conscientiously throughout your content. Don't just spam your audience with 50 reasons why you're the best workout coach. Instead, offer dozens of health and workout tips backed by your years of experience. Then, tuck in a few short plugs about how you've helped customers or products you offer that can address specific problems.
The goal is not just to plug your brand but to focus your lead's attention on how you can help them without detracting from the value of your content. Simply be aware that this is just the beginning of your customers' journey , so highlight your business carefully.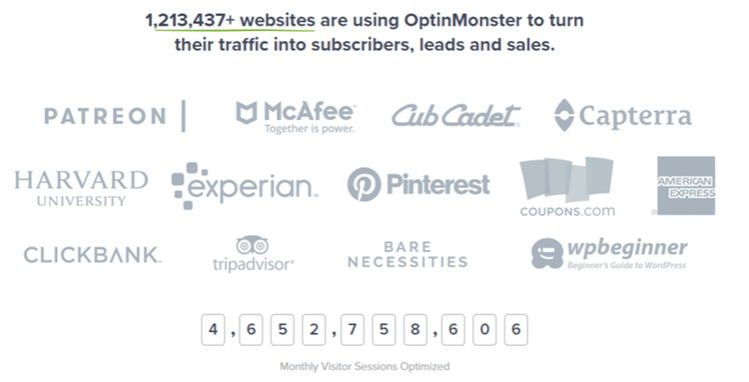 Optinmonster starts their lead magnet sales page with a showcase of the number of users and most importantly the number of visitors that they "optimized". Under that, they start to build a bit of social proof before they ask you for your lead. In this "funnel" until you reach the end you see what Optimonster can, rather than what Optimonster is.
#5. Decide on a Format
Throughout this process, you've probably considered various ways that you can produce your lead magnet. Ultimately, choose a format that plays to your strengths while serving your clients' needs.
Consider questions like:
Is it best to stick to one format, or would mixing video, images, and text be better? Do you need to use lots of charts and images? Which medium do you typically use to produce content? Will your email subscribers have to jump through hoops to access their freebie? (Such as downloading additional software or tools) Do you serve an older audience more receptive to video or a younger audience that prefers short text?
You also need to decide if you want to hand out information – such as in an eBook or webinar – or provide some interactivity. For example, a business that produces how-to guides might hand out a checklist to complete important tasks. But a business that focuses on workplace productivity could find more value in generating a nature calendar for its leads.
And for those who primarily offer software, free trials, freemium accounts, and demo products are an excellent way to draw in qualified leads who want to test-drive products before buying.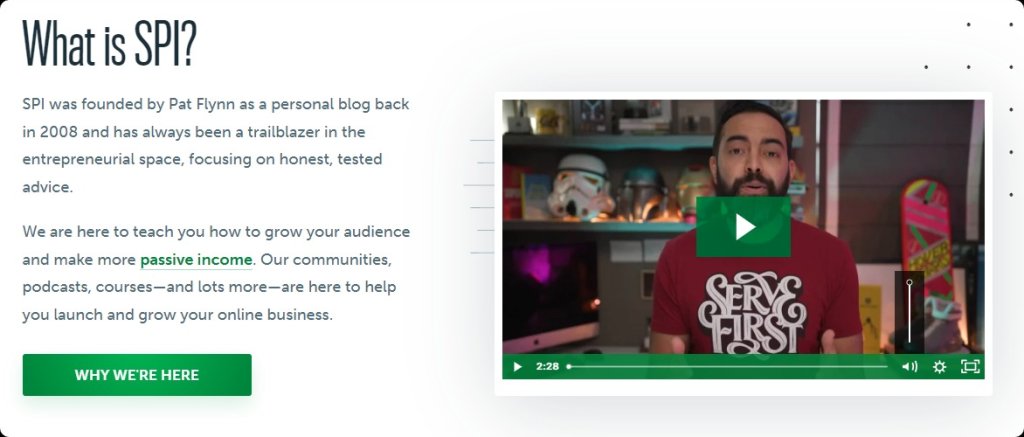 SmartPassiveIncome provides a couple of main bullet points about what they stand for. To really get the point across, they also prepared a video, which makes it more personal and introduces them to the face behind the site - Pat Flynn.
#6. Choose an Attractive Design
If your lead magnet is sloppy, misspelled, poorly formatted, or buggy, you've accomplished the opposite of your goal. Instead of proving you can design – or at least pay for – a clean product, you've left them wondering what other problems lie beneath the hood.
Remember: design is key in creating assets that build respect, authority, and more than anything, trust. Keep your content neat, clean, concise, and easy on the eyes, and the conversions will roll in on their own.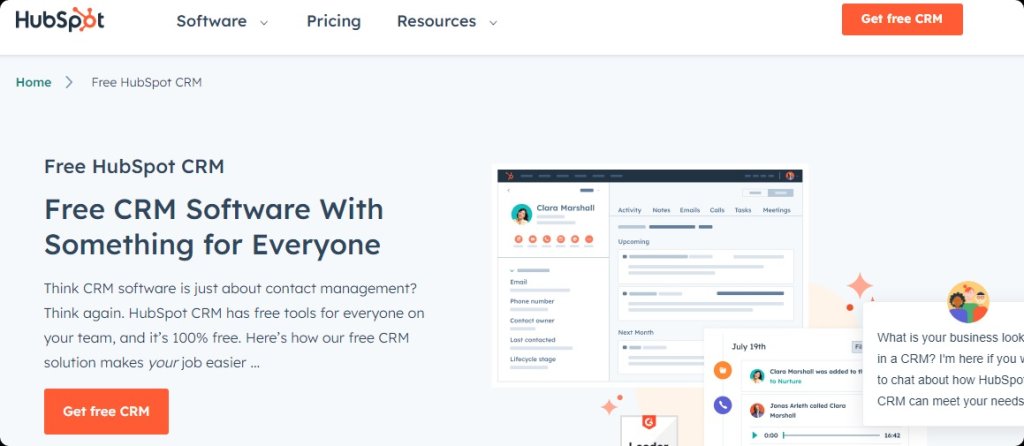 While we see this type of lead magnet repeatedly, what HubSpot did is to use the old software widows. It has two implications. It is catchy and it shows the advantages of HubSpot in a subtle way. Minimalistic design is nearly always the best pick. In our times, less is more.
#7. Use Your Best Performing Content
Rather than designing something new, you can repurpose your best-performing piece from your existing library. This might be your:
Most popular video

Most downloaded eBook

Webinar with the most attendees

Highest-converting blog post
That said, some content does not work well as the deliverable behind a lead magnet form. For example, you might convert your blog post(s) into an eBook or turn it into a video.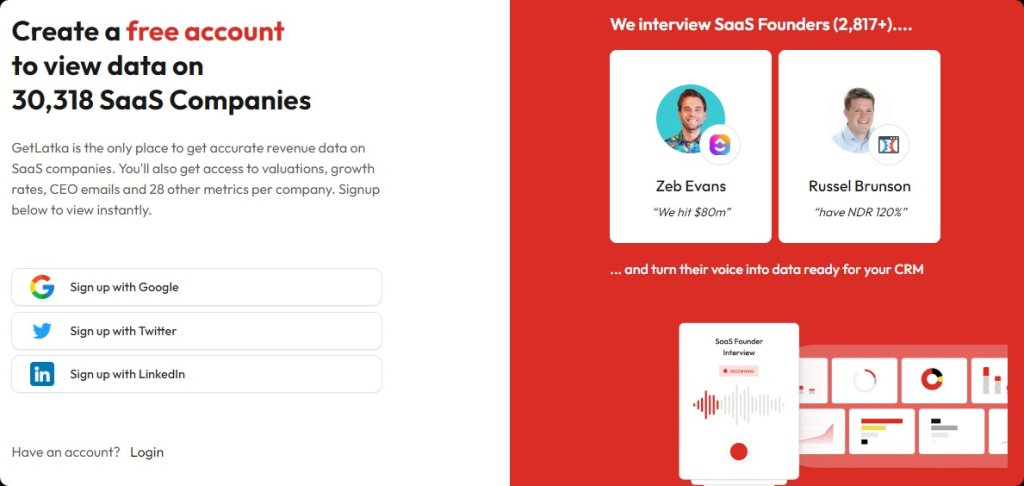 Many in SaaS niche need to research other SaaS and have a comprehensive list of all the players in their market - such a list is quite hard to compile. Latka Magazine provides access to its own list (with a limited download) and uses it as a lead magnet.
#8. Offer a Bundle
Lastly, consider providing even more value in exchange for those coveted email addresses. With so many competitors vying for your customers' dollars, stepping up your game with more free content can make your brand stand out. Whether you turn a webinar into a video series or your blog archive into a set of short clips and eBooks, the more you offer, the more conversions you'll drive.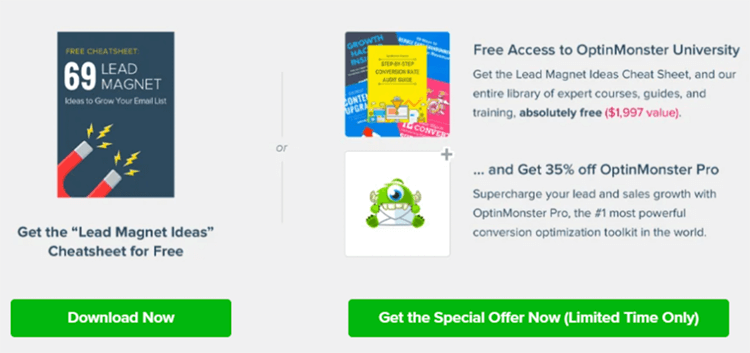 Another great example from Optinmonster. The left one is a lead magnet and the right one is call to action. Now you are not choosing whether leave the lead or not. You are choosing how you will leave your email there. Both offers seem strong, but the right one seems particularly valuable in comparison. Bundles allow you to put things into perspective.
Final Words
Lead magnets provide business owners and marketers with an opportunity to capture leads, gather audience insights, and nurture conversions. And if you're uncertain about the whole "digital marketing and lead gathering" thing, investing in lead generation software is always an option!
In other words, it's not how you capture leads; it's that you capture them. Once customers sign up for their deliverable, all you have to do is capitalize on your new relationship by nurturing them down the sales funnel.
Get Started: Make A Lead Generation Quiz
Using One Of Our 300+ Templates
Author
Jan Kuzel is the Head of Growth at SatisMeter - a platform that helps you get customer feedback and grow your business.