Social media is an ever-growing presence in the world of eCommerce. And with an increasing audience across all social media platforms, it is something well worth investing time and effort into if you are a seller. However, many merchants still fail to use social media to its full potential, causing the competition to get ahead of them.
Interactive Templates
300+ Editable Drag & Drop Templates
Here are some ways you can leverage social media to better your online sales and ensure you use it to its full potential.
What is Social Media Marketing?
Social media marketing is in essence using social channels to promote and sell your products, and/or business. Social channels that are commonly used for social media marketing include Facebook, Twitter, Instagram, Pinterest, and LinkedIn.
Social channels are usually used as a means of connecting with customers, bridging the gap between them and the brand. Many companies will use social media as a way of advertising their products, whilst others will simply seek to increase their brand awareness through these channels. Both of these tactics are an integral part of social media marketing.
Social media marketing also comes in a wide range of content forms. Anything from written content, to videos, or infographics are used in an attempt to persuade potential customers. Many brands will even use a combination of these content forms, across multiple channels, to maximize their reach and impact.
Types of Social Media Marketing
The term social media marketing encompasses a range of different approaches. Here are some of the more popular approaches to marketing on social media.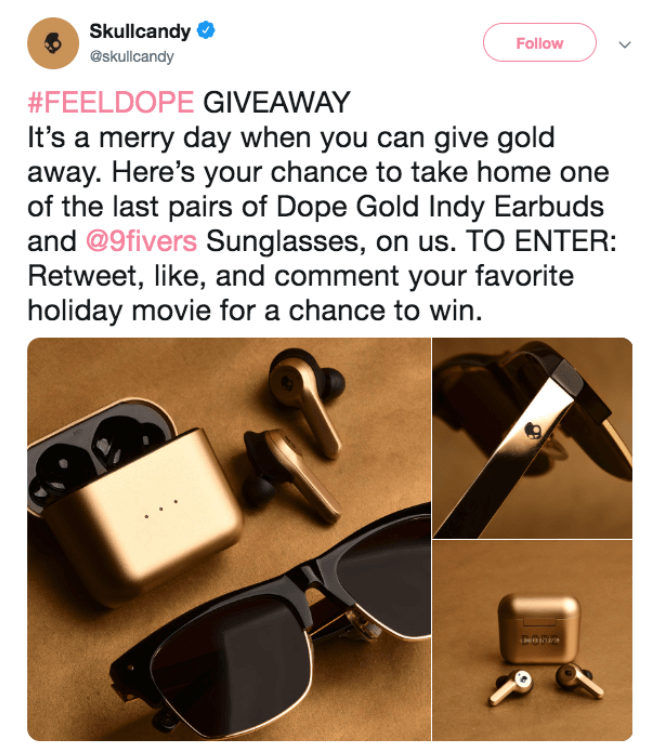 1. Organic Marketing
Organic marketing is the most budget-friendly approach to social media marketing. It revolves around being active on social media platforms, engaging with your community, and generating natural interest in your brand.
For this approach to be effective, you will need to be active on social media as much as possible. You will also need to ensure that any content produced is interesting and captures the attention of people online.
You can use hashtags and keywords to draw in a larger audience, whilst encouraging the existing audience to share your content by offering them incentives, such as giveaway prizes.
2. Paid Advertising
Paid advertising is one of the more flexible methods of social media marketing. This is because of the number of options available when starting a campaign.
Firstly, there are several types of advertisement you can choose from. Many of these advertisements will show up in different areas or as different forms of content. They will also have different costs, so it is important to consider all the pros and cons of each type of ad.
Secondly, you can also focus on different types of metrics, such as awareness, conversions, or engagements. This allows you to get a better idea of how you are matching up to your goals, whilst also allowing the social media algorithm to optimize your campaign for the better.
And finally, you can decide on any exclusions you want to make. Exclusions may be things like negative keywords you don't want your ad showing up for, or times of the day you do not think will be an effective time to show the ad.
3. Influencer Marketing
Although it can be considered a form of paid advertising, influencer marketing deserves its own segment due to the unique nature of it. Influencer marketing is essentially getting someone who significantly promotes and endorses your brand or product to their followers. By doing this, you increase brand awareness and make additional sales.
Ideally, when you use an influencer, they should be relevant to your niche. This is because their audience is more likely to cross over with your target audience, and therefore will take an interest in your products. Getting the right influencer for your brand or product can also double up as a form of social proofing, which adds to the impact of the endorsement.
4. User-generated Content
User-generated content is the best kind of content for social proofing. This is because it is generated by users of the products/brand, meaning it creates a significant level of trust immediately.
User-generated content is usually shown through re-posts, such as shares on Facebook, or quote tweets/retweets on Twitter. This can be made easy through a brand hashtag, which you can easily search and share content from.
How to Use Social Media Marketing for ECommerce
Social media marketing can be used in a wide variety of ways related to eCommerce. They include:
1. Advertising
Billions of people use social media worldwide, and that number is still growing. This huge number of people means that there is nearly always an audience for a brand when they advertise on social media.
Advertising on social media can be done in numerous ways. And the various platforms, targeting tools, ad options, and other variables make social media a great place to reach people for any online store.
2. Building Brand Awareness
You can't be as effective as possible when selling if people don't know who are. By using social media, you can build an identity for your brand. By doing so, customers will be able to identify with you and recognize your brand in the future. All you have to do is ensure your message and tone are consistent and reaching the right audience.
3. Making Direct Sales
Social media marketplaces are developing rapidly. Facebook now has its own fully-fledged marketplace where you can sell products, and Facebook-owned Instagram also has an inbuilt shopping area. With these features constantly evolving and set to develop further, it is a great place to sell your products and get your brand name out there.
Instagram's shopping features are already extensive when it comes to making direct sales. You can incorporate your products into your stories and posts, selling directly from your brand's page. By creating a Shoppable Instagram account, you can target your specific audience without them ever having to leave the comfort of their social media account.
4. For Customer Service
Customer service is becoming all the more important as competition rises. If a customer is unhappy with their shopping experience, they are less likely to return to a store again. However, a good customer service team can resolve issues and prevent poor opinion of a brand spreading.
Many customers now prefer to air their grievances over social media, due to its convenience. Therefore, having a social media customer service team can help to resolve those issues. This keeps customers happy and reduces bad PR.
5. Social Listening
As social media is a place customers often post their unfiltered viewpoints on companies, it is a great place to monitor public opinion. By using social media for social listening, you can spot things customers are unhappy with and aim to resolve them.
This could be by solving issues one at a time through customer service or solving issues on a grander scale to stop them from occurring again.
Social listening can also be used for a positive opinion too. By recognizing things the brand is doing well, you can build on them in the future. You can also use the positive feedback in PR campaigns, and as social proofing.
The Best Ways to Leverage Social Media Marketing for Sales
1. Have Clear Goals
Having clear goals at the start of any social media marketing campaign will significantly help you throughout the campaign. This is because you will be able to better evaluate how the campaign is doing throughout, and maybe even find ways to adapt and improve it as you go.
Various parameters can be used to measure your success during a campaign. Anything from numbers of followers gained, conversions or engagement rates can be used to evaluate progress.
By comparing the figure you achieve during or after the campaign to your goal, you will then have a better understanding of how effective your campaign is/was and perhaps find ways to improve in the future through A/B testing.
2. Use a Range of Content Types
Social media offers a lot of freedom with the type of content you can deliver to your audience. And it is a freedom you should definitely take advantage of if you want to drive up your eCommerce sales.
Short-form content tends to work best on social media, due to the fast-paced, quick consumption nature of the platforms. Ideally, it is best to use a combination of written content, short-form video content, infographics, and user-generated content when posting.
This variation of content will help to keep things interesting for consumers, and also ensure that many people can view your content through their preferred medium. This will ensure your content remains as inclusive as possible and therefore encourages more engagement.
3. Utilize User-generated Content and Social Proofing
If you want to build trust with your social media audience, using user-generated content is the best way to go about it. By using user-generated content, you not only promote your content, but you do it through the eyes of an existing consumer. This gives new consumers an honest, unfiltered view of the quality of the product and the brand.
You can use user-generated content in a few ways to generate social proofing. On social media, the most common choice is to share the positive posts of existing customers to create trust with potential customers. However, you can also just make all your product reviews visible, or use a hashtag that leads users to existing customers' comments on your products/brand.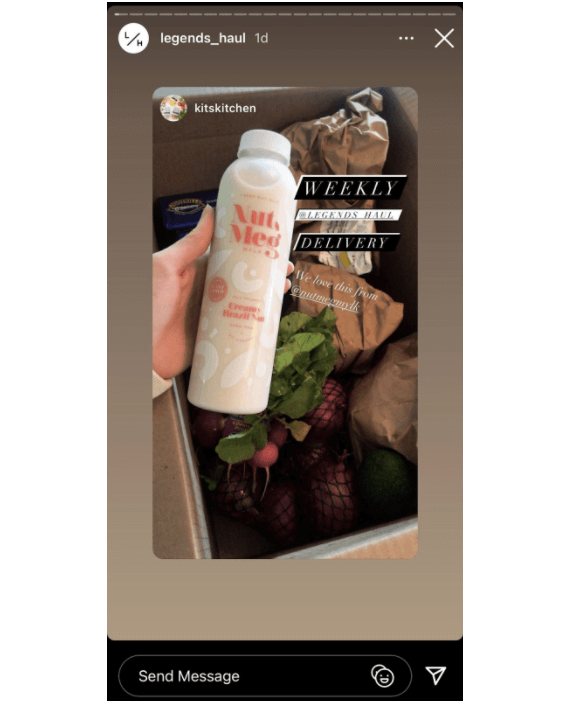 4. Engage on a Regular Basis
Maintaining relationships with customers through engagement helps to ensure customers feel valued by a brand. It also helps to nurture brand awareness. By regularly engaging with your followers, you can maintain and grow your following on social media, as your content is organically shared.
Engagement and interaction are two factors that will heavily contribute to your social media growth, and thus increase your sales. Therefore, they are essential to your success.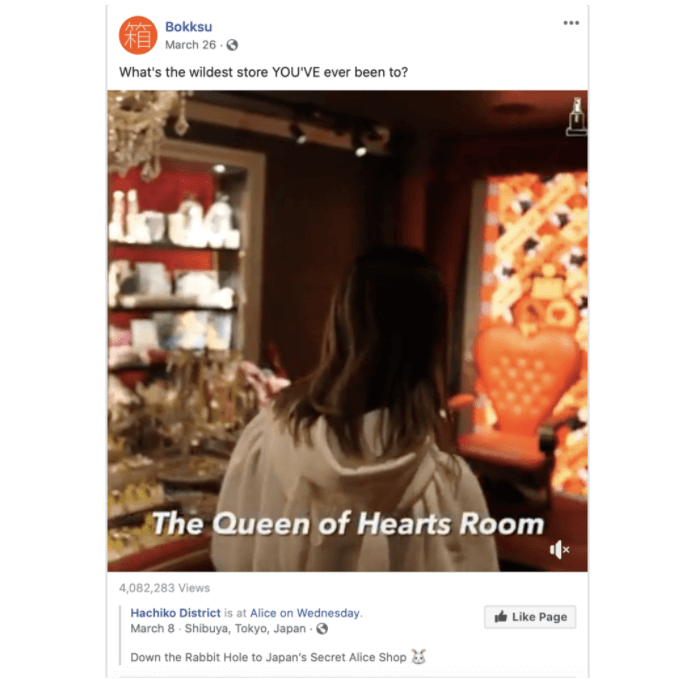 5. Collaborate with Influencers
By collaborating with influencers, you can reach a wider audience of people that may be interested in your product. However, you should try to ensure that an influencer you do use is within your niche. As otherwise, there would be little crossover in interests between the audience of the influencer and your own.
Influencers provide their audience with a trusted voice, so any endorsement from them will usually have an instant impact in generated interest in your brand/product, and will likely increase your sales.
6. Use a Consistent Brand Tone
Social media is usually used in short periods, with users scrolling through quickly. This also means information is consumed quickly and often skimmed over. For that reason, your brand and its tone need to be consistent and memorable.
By using a consistent brand tone, users will associate that tone with your company across all platforms. This makes your content stand out, and be more recognizable at a glance.
Consistency in tone also helps to build trust and a general relationship with your audience. People know what to expect from your brand, and because of this begin to associate and relate to your content.
7. Optimize the Content in Your Posts
Some people will find your organic content through shares, retweets, and likes. However, those people still need to be a friend of a friend to see the content. Therefore, to reach a wider audience, you need to optimize your content so it appears to more people outside that initial bubble.
One of the best ways to optimize your social media content to reach a larger audience is to use keywords and hashtags. Try to find terms that your business has in common with the interests of your audience. By using these terms in your content, it will appear und
er hashtags when clicked and related searches, allowing for more people to find your posts.
If you are struggling to find relevant keywords for your content marketing strategy, try using a keyword research tool. This should help to give you a better understanding of what your audience is searching for.
And remember, your content goes beyond just words. Social media is something that people scan, so make sure your content is eye-catching at the same time by including images, videos, and infographics.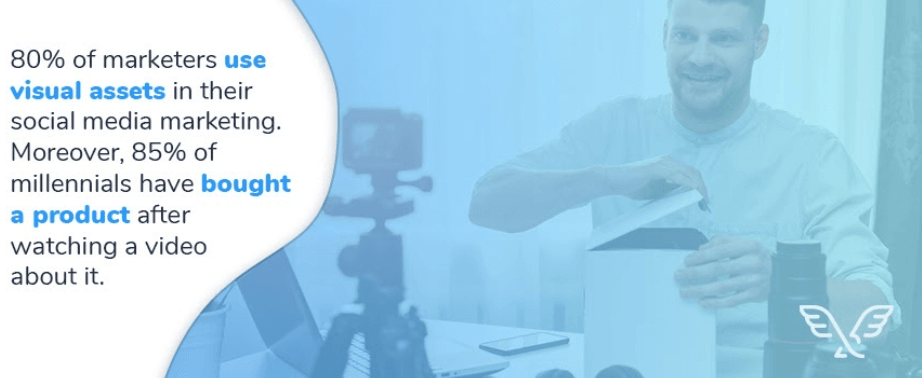 8. Trial a Variety of Different Ads and Find Your Most Effective
Advertising on social media is one of the most effective ways to generate eCommerce sales. However, it may not always be obvious which platform is the best for your business to advertise on, and which type of advertisement to use.
That is why it is useful to trial a number of campaign types across platforms, before settling on one. You may find that there is little difference between them in some cases. However, in other cases, you may have a much larger audience on Facebook than on Twitter. Or your target audience may prefer video ads to carousel ads.
Once you have trailed a variety of campaign types and found your most effective way to advertise, you can then A/B test the variables in your advertisement. This will allow you to further optimize your campaigns and stretch your ad budget further.
9. Monitor Your Competitors
There are innumerable advantages to monitoring your competitors on social media to boost your sales. Firstly, you may be able to spot something they're doing well and replicate it with your brand. This will take away any competitive edge they have over you in that sense.
Secondly, you may be able to use your competitors to drive engagement. Many brands use social media to connect with their competitors, either through humorous digs at one another to draw the attention of users or to build each other up to the same effect.
Last but not least, you may also be able to poach unhappy customers from competitors. Most companies now use social media to manage customer complaints and issues. If one of your competitors is slacking and not responding to their customers promptly (or at all), there is an opportunity for you to gain a new customer by assisting them.
Final Thoughts
As social media continues to grow, so do its uses in modern day marketing. And with that, the need for an effective social media marketing strategy is becoming all the more essential. Building the perfect strategy can and likely will take time.
However, the growing active user base across social media makes it more worthwhile than ever to focus on social media advertising, social listening, and organic growth across platforms.
Interactive Templates
300+ Editable Drag & Drop Templates
Author
Jacques van der Wilt is the founder and CEO of DataFeedWatch, a leading global feed management and optimization solution that helps online merchants optimize their product listings for 1,000+ eCommerce channels in more than 50 countries.