While numerous methodologies exist to enrich customer relationships and amplify their long-term value, a novel and compelling approach has taken center stage: gamification.
This article delves into the core concept of customer retention and demonstrates how integrating gamification into your business strategy can not only boost revenue but also trim costs effectively.
What is Gamification?
Gamification is a concept that involves adding mechanics or elements traditionally found in games to other services or activities. This strategy is used to increase engagement and motivation among users, creating similar feelings to those created when playing games.
Rather than simply being expected to complete a task or objective by themselves, gamification will give a user motivation to do so.
An example would be a leaderboard showing the top-selling salesperson in the office. Or puzzles and quizzes at the back of cereal boxes.
The term was first coined by Nick Pelling, a British computer programmer, in 2002. Since then, an explosive growth of technology and digital platforms have helped to popularise gamification. This has led to more businesses and organizations making use of game mechanics to increase engagement.
Through gamification, these organizations can address issues of reduced engagement by generating interest in their products or services. This approach has proven successful in the USA across the following domains:
Learner engagement in workplace training

Sales staff performance

Performance at the gym

Organizational productivity

Recruitment issues

Customer retention
The basic premise of gamification is that the organization sets up a goal for the user to achieve and then rewards them for reaching that goal. This may be simple or difficult to attain, but it's always something that benefits the organization.
For example, Sainsbury offers points to customers for each purchase they make. These points can then be exchanged for discounts or other products, helping to encourage the customer to keep coming back.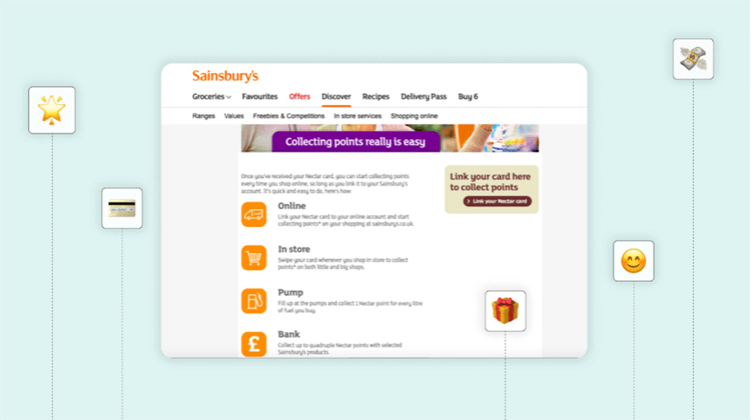 Why Is Customer Retention So Important?
Customer retention refers to a business's capacity to keep customers over time. It's a percentage-based metric that measures how many customers are kept after a certain amount of time. How many new customers there are compared to how many existing customers are canceling their subscription, not returning to buy, or terminating a contract.
Here are a few of the main reasons why customer retention is so important:
Cost per customer – The cost per customer is much lower when retaining a customer compared to finding a new one. Typically, it's between five to twenty-five times more expensive to acquire new customers than to retain current ones.

Return on investment – Because it's cheaper per customer, it's also more likely that customer retention will lead to a better ROI. Just a five percent increase in customer retention can lead to a big increase in customer revenue. The lifetime value of each customer is therefore much greater too.

Brand loyalty – Customers retained through customer retention schemes are more likely to show loyalty to a brand, trying out other services and products it has to offer. They're usually willing to spend more than newer customers as they already trust the brand and have learned the value of what it offers.

Increased referrals – Customers that are satisfied with a brand and already show brand loyalty are also more likely to refer the brand to their friends and family. Referrals through word of mouth can be very valuable, even in the digital age, and it's a great way for companies to gain new customers with no extra cost.
How to Apply Gamification to a Customer Retention Strategy
Gamification is all about increasing engagement and ensuring that customers want to keep coming back to your business. It's incredibly effective when used correctly, helping to increase revenue and the lifetime value of each customer. Here are some ways you can apply gamification to optimize customer retention:
1. Know Your Customers
If you want to retain customers and build loyalty, you're going to first need to know more about who is buying your products or using your services. Understanding the demographics that make up your customer base is critical if you want to create gamification that they'll enjoy.
Younger demographics are generally easier to target with this kind of program, but all age groups have shown interest in gamification to different degrees. Build several customer archetypes based on the information you have on your customers and think about what kind of gamification would appeal to them.
A great way of understanding your customers is through providing surveys. This can be combined with gamification, offering rewards to customers who complete the surveys regularly. A company needs to act on what they understand their customers want and not on the assumption of what they think their customers will want.
An example of a company that failed to do so was JCPenney's 2011 revamp strategy which led to a total failure and loss in loyal customers.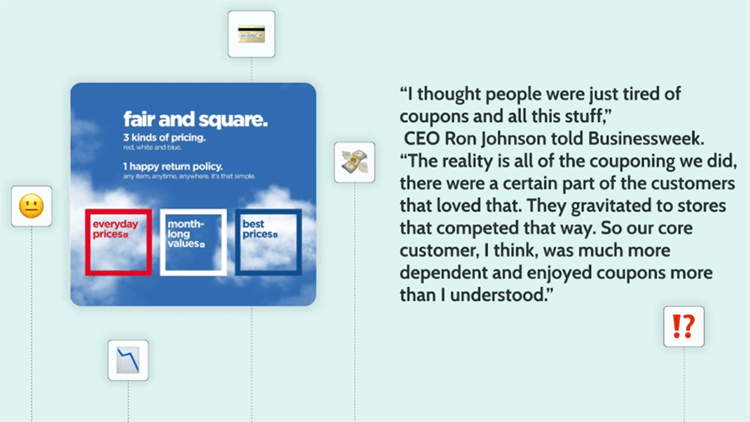 Create A Survey
Start with a free template
2. Implement a Loyalty Program
One of the most widely used forms of gamification is a loyalty program. This is a special scheme that offers points to customers for purchases they make, allowing them to collect points and later exchange them for products, services, discounts, or other rewards. While loyalty programs are common, they're not always utilized effectively.
Good loyalty programs should be easy to use and offer instant rewards to loyal customers with no complicated restrictions.
A good example of a successful loyalty program is Amazon Prime, which offers exclusive sales, extra fast shipping, and other rewards to Prime members. Better rewards mean Amazon retains more customers and generates extra revenue from subscriptions.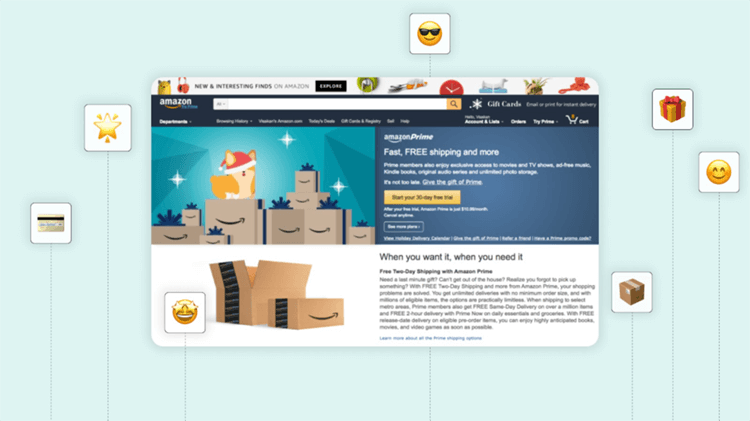 3. Offer Mobile Compatibility
With so many mobile users, it's important that your gamification program is accessible on these devices. Many companies create apps that allow users to view their loyalty rewards, collect coupons and prizes and track their progress.
4. Integrate the Program with Social Media
It's important to make sure that your customers are aware of the offers available to them, and your company's social media accounts can be used to good effect here. Social media is an excellent way of reaching a large number of customers as well as potential users.
You can also encourage customers to engage with social media posts using hashtags in order to gain more rewards, helping to spread the promotion further. Sephora's Beauty Insider loyalty program is one of the most successful. It has recently integrated with a social media app that allows users to join groups, chat with other users and discover new products.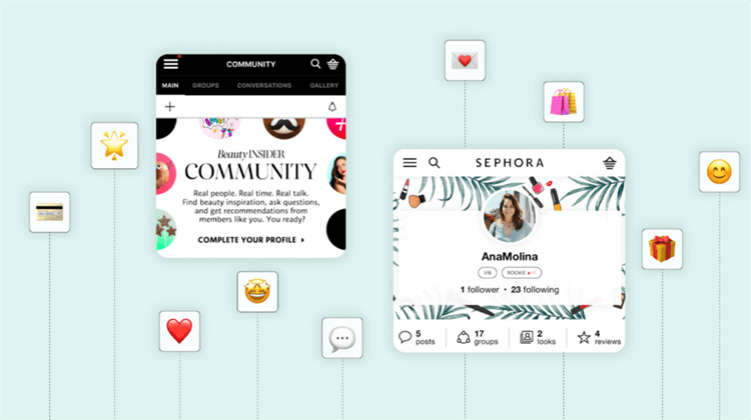 5. Keep It Simple
It's never a good idea to overcomplicate things, especially when it comes to customer retention. It should be easy to sign up and use any loyalty program, and there shouldn't be any complicated requirements. A company can keep it simple by eliminating barriers for entry leading to more customers likely signing up and an increase in retention.
Final Thoughts
Gamification can be incredibly effective for increasing customer retention if used in the correct way and based on the wants and needs of your customers. Choosing the correct reward structure is important, and personalization can help to boost engagement further.
Be sure to measure customer retention metrics to ensure that the strategy is working correctly. Surveys and quizzes can also be used to gain more insight into your customers and how they feel about the program.
Interactive Templates
300+ Editable Drag & Drop Templates
Author
Alex has been working in online marketing since 2011. His main areas of expertise are marketing research, social media marketing, and SEO. Over 9+ years of experience, Alex has helped many products and startups develop marketing strategies. You can follow him here.