How do you interact with your audience?
Do you answer every customer email that comes your way? Do you show up in live videos? Do you feverishly respond to audience comments as soon as they come in?
While these methods certainly have a time and purpose, there are so many more ways you can engage with people.
Innovative and interactive marketing techniques aren't just a nice-to-haves — they're key drivers of customer loyalty and connection.
Why?
Because engagement strategies tell your audience:
We care about you.
We want to get to know you.
We care about implementing your feedback.
We want to build a long-term relationship with you.
With interactive marketing techniques, you show your audience why you're awesome by going the extra mile to get to know them. It's relationship building 101.
You've come to the right place if you're ready to learn new ways to engage with your audience. Today's article reveals four specific innovative interactive marketing ideas you can use to build relationships with your audience.
Ready to learn more?
Let's begin.
1. Social Media Contests
Have you ever seen a post caption on Instagram that said, "Like this to win"?
Or, "Giveaway time! Like this post and comment three friends below for one entry"?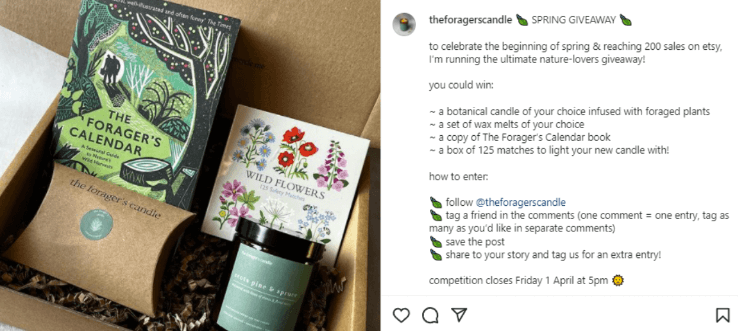 If so, you've seen what an interactive social media contest looks like.
Social media contests are an easy way to encourage virality and generate warm leads.
Picking the right item to give away is key here. If you run a cake baking supply store, it may not make sense for audience members to enter a contest to win a Smart TV. A professional cake decorating set, on the other hand, would be a perfect giveaway item.
You can also survey your audience before hosting contests to ask them what they'd be interested in winning.
Here are seven types of contests you can run to engage your audience.

When creating visuals for your contests, we recommend using an image of the product you'll be giving away to entice your audience to enter. Bonus points if the image includes a candid, happy customer enjoying the product.
We also recommend conducting A/B testing before pushing live, so you know which visuals draw audience members in more. A simple way to vary the images in your A/B tests is to use a background changer that will apply different colors and gradients.
To boost your contest's visibility and select the best hashtags for your contests, we recommend using an Instagram hashtag generator tool.
2. Mini-Courses
Are you an informational service provider? Do you coach or tutor? Is your brand in a complex industry?
Then you'll love engaging with your audience through mini-courses.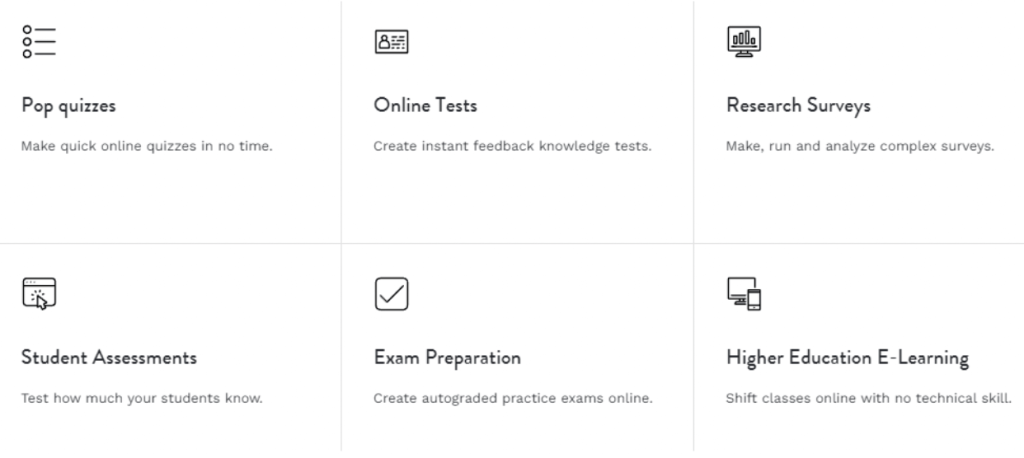 Mini-courses are a win-win for your brand and your audience. They teach your audience valuable information and present unique opportunities for you to interact with them.
From hopping on live student Q&A videos to sending over pop quizzes at the end of a module, there are countless ways to engage.
Here are some tools you can use to interact with students who've signed up for your mini-courses: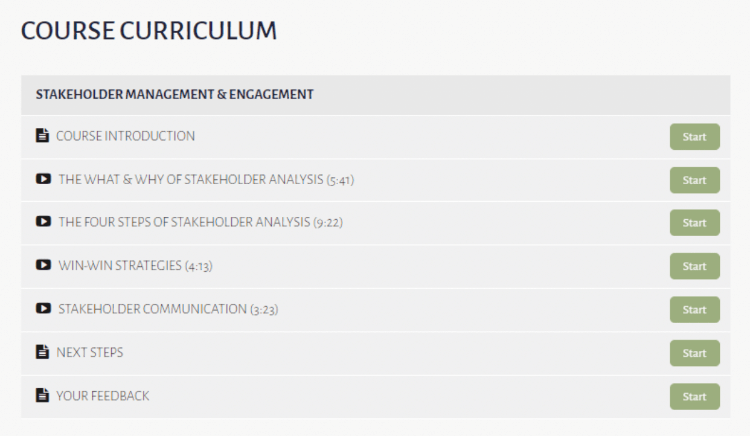 You can engage with students further by setting up a dedicated Facebook group or email newsletter for course attendees only.
When planning your courses, get creative with your designs to keep students dialed in. Take advantage of free vector graphics, templates from Canva, and modern fonts to design beautiful courses.
When it comes to content, give it your all. Make sure each module has a clear takeaway, purpose, and specific action steps students can take to add value to their lives.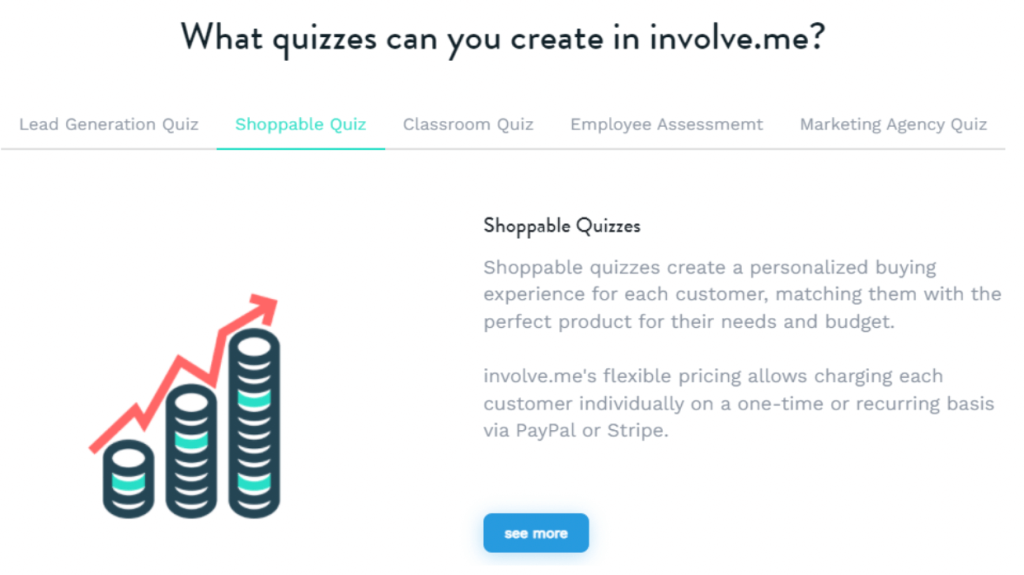 3. Quizzes
That brings us to quizzes.
Quizzes are helpful customer relationship management tools because they reveal insights about your audience you may not have been able to learn anywhere else.
Unique approaches like "describe your fashion sense using only emojis 👗" can help you discover if your audience prefers shopping for cocktail dresses over crop tops.
Questions like "what makes you tick?" can help you understand audience pain points and create custom solutions for them.
Questions like "what's your favorite holiday?" can help you pinpoint which special events to highlight in your marketing.
From personality quizzes to shoppable quizzes to classroom quizzes, there's no shortage to how you can connect with your audience.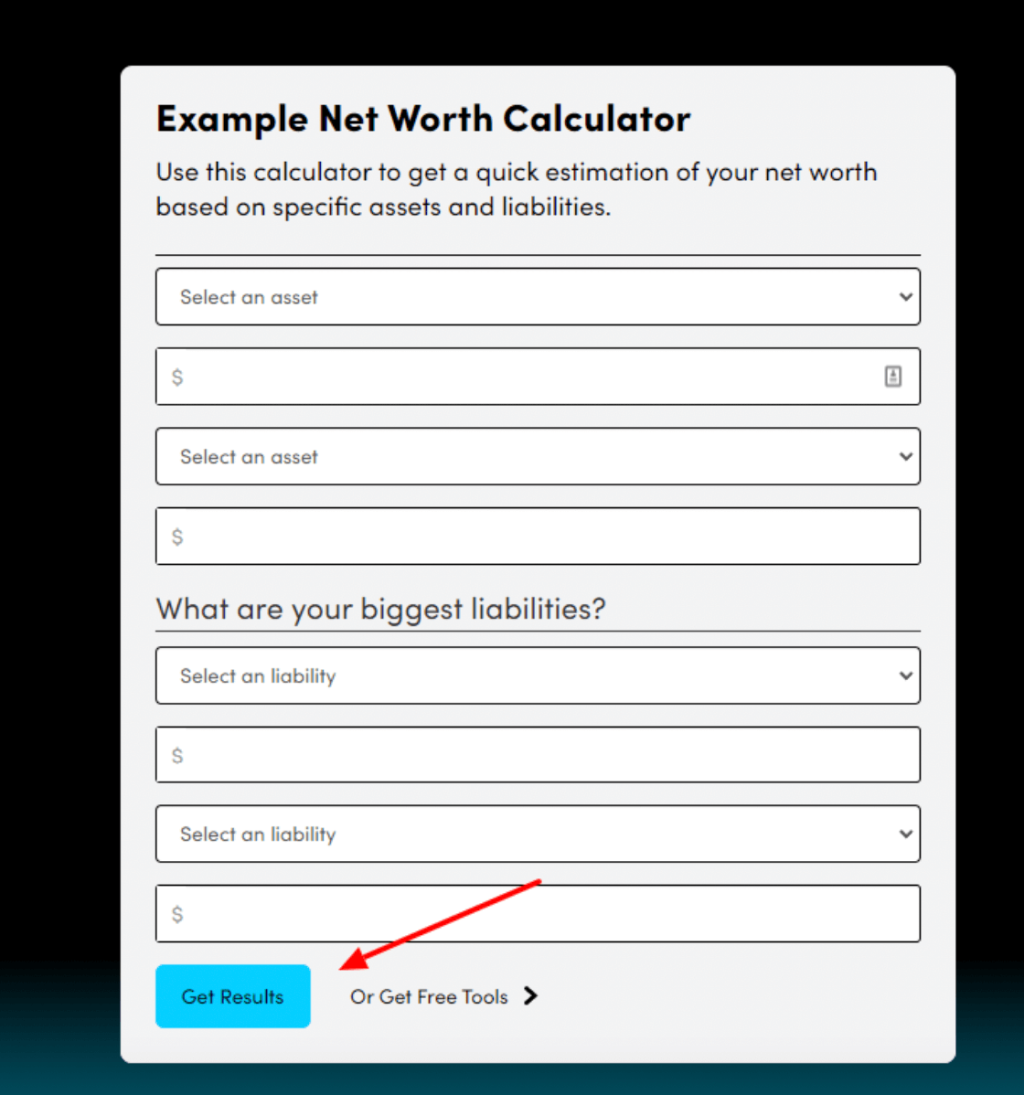 4. Web Calculators
You probably never thought web calculators would be on your list of ways to engage your audience. But the reality is embedding calculators into your marketing plan is an easy way to take advantage of low-hanging fruit on your website.
How?
Simple. With Web Calculators, you can collect lead information in exchange for calculator results.
Here's an example of a brand using a net worth calculator to generate more leads:
Here are some ways you can use calculators to interact with your audience:
Website Cost Calculators
Do you offer a large variety of package options and pricing? Consider adding Website Cost Calculators to your website to let clients assemble their own pricing packages.
Pricing Calculators
Do you offer custom or commissioned services? Then consider integrating Pricing Calculators on your website so visitors can calculate and pay custom payments.
One-Time and Recurring Payments Calculators
Do you offer one-off projects and services or subscription packages? Offer and charge flexible pricing with One-Time and Recurring Payments Calculators.
Wrap Up
Interactive marketing techniques are key drivers of customer loyalty and connection.
With engagement techniques, you're not just another brand boasting about how rad you are. You're a brand that shows your audience why you're incredible by going the extra mile to get to know them. If you'd like to learn more as a marketer, a lot of marketing books can give you amazing tips for your next campaigns.
And that's it! If you've been looking for new ways to engage with your audience, we hope these tips are just what you needed to read today.
Did you enjoy this article? Head over to our blog to gobble up more marketing strategies to transform your business.
Looking for an easy way to create surveys, quizzes, landing pages, and funnels? We've got you covered. Discover how involve.me can help you create engagement tactics with ease. Get started today, for free.
Author
Shane Barker is a digital marketing consultant who specializes in influencer marketing, content marketing, and SEO. He is also the co-founder and CEO of Content Solutions, a digital marketing agency. He has consulted with Fortune 500 companies, influencers with digital products, and a number of A-List celebrities.