The sales funnel is an endless cycle, and finding prospects and converting them into paying customers is a continuous process. The webinar funnel is one of the most successful marketing strategies for generating interest in your business and establishing relationships with new leads. It also improves brand awareness, entertains your audience, and educates them.
Get Started: Make A Sales Funnel
Using One Of Our 200+ Templates
A webinar funnel has several phases. It begins with creating an email list and concludes with promoting your products or services. Every stage will vary based on a company's sales model and its desired customer journey. Converting, on the other hand, requires effective sales funnel management.
However, there are ways to get around the limitations and create a successful webinar funnel. We'll go through five tactics in this article to help you develop a webinar funnel that converts leads into sales.
1. Use the 5 "W" and 1 "H" Approach
5W's and one H is a technique for collecting critical information and organizing the content of your webinar such that it best matches your audience's demands. This technique is most employed in journalism. 5Ws stand for What, Why, When, Where, and Who. One H stands for How and How much. These questions are the fundamental building block of your content.
This method will assist you in getting to the core of an issue and identifying essential answers to generate accurate and appealing content. It can also improve topic clustering, allowing you to cover a wide range of topics while dominating keyword categories in organic search. To demonstrate, consider the following 5 W's and H questions:
Who benefited from you, your advice, and your service?

What does the audience get by acting on your offer?

Where else can the audience gain what you provide? (the answer should be that they cannot get it anywhere else.)

Why is this offer so perfect for them?

When can they use this advice?

How do they take you up on your offer?
Failure to answer any of these questions will leave a gap in your webinar and may hurt your conversion rate. So, you should take your time and select interesting, informative, and relevant answers for your audience.
2. Use Pattern Disruptions for Engagement
Webinars allow you to communicate with your audience more personally, face-to-face, which is a more practical approach to increasing engagement. However, they can be boring if the webinar takes more than one hour.
People prefer webinars that last 30 to 45 minutes. Few people stay an hour or more since it's hard to pay attention during a long webinar.
However, there are ways to get around the 45-minute limit. You may disrupt your pattern to keep the audience awake, make them rethink what they just heard, and engage them in general. Here are some ideas for pattern interruptions:
Ask questions that the audience needs to reply to in the type box.

Say something that truly stands out.

If you use a presentation, use animations or other engaging visuals.

Conduct polls.

Turn off any slideshows, focus the screen on you, and tell a story.
The webinar "Little less conversation, little more action" by Kainos is an excellent example. They pose questions to the audience instead of just answering their questions.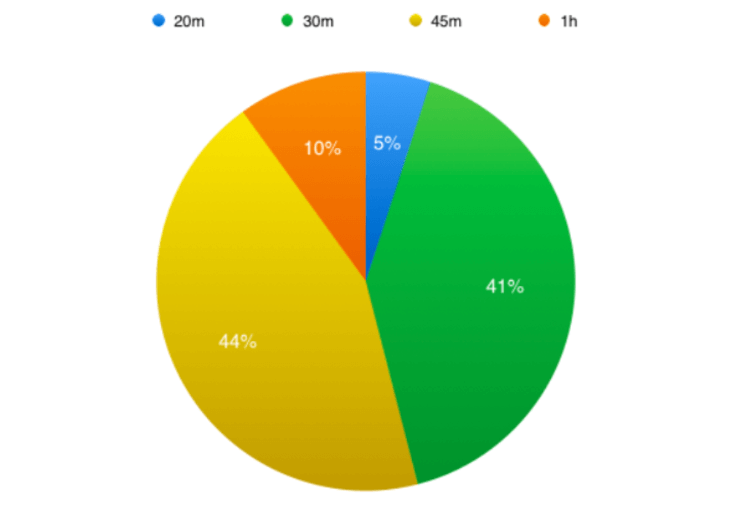 Ending your webinar with a Q&A session is a good idea if your goal is to increase engagement. According to one study, 92% of people want a Q&A session at the end of the webinar. That allows people to have more active discussions and feel more involved. Also, try to end the webinar on a good note that will stick with people to keep them engaged.
3. Include a Call to Action
Every webinar has a goal: to raise brand recognition, promote free trials, produce sales, and so on. It is your responsibility to lead your audience to the following step so that you may achieve your goal. The most apparent technique to urge your audience to take action is a call to action (CTA).
This CTA should always be straightforward yet specific, and it should elicit a sense of urgency in the attendees that prompts them to take action. You must also assess the buyer's journey to deliver the best next step for each customer. It's a good idea to survey your audience to find out where they are in the customer journey.
Webinar-based promotions are an excellent approach to generating a powerful call to action. That elicits a sense of urgency and generates excellent results. Consider the following call to action, in which the host provides two calls to action at the same time. The first is a clear description of their service, while the second is related to their courses.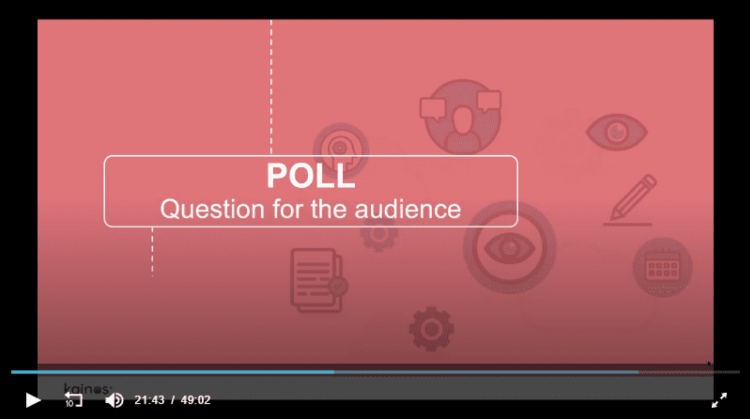 Following the webinar, it is critical to follow up with a call to action. To get their attention and make the CTA work, try to be personable and interested in what they need.
4. Maintain the Momentum
Your conversion rates will be determined by the way you follow up with your attendance. Not everyone will immediately take action. There are numerous reasons they can't take advantage of your offer right now. It might just be that they require a little more time or persuasion.
Keep in mind that many people will want to get more information from the webinar website. That shows that they are still interested. So, you need to convert this interest into a sale. Even after the webinar, you must re-engage them. To achieve so, you'll need to maintain the webinar's communication and momentum.
You can employ a variety of engagement tools. The most evident is to send follow-up emails to participants following the webinar. You may also keep the conversation going on social media by producing infographics, polls, and so on.
Don't forget about the busy people who missed the webinar. You may provide a link to the recorded webinar to ensure that people who missed it can catch up. According to a survey, 28% of people registered for a webinar to view the recording. Consider this category as well.
Litmus, for instance, sends an email to participants alerting them when the recorded webinar will be available.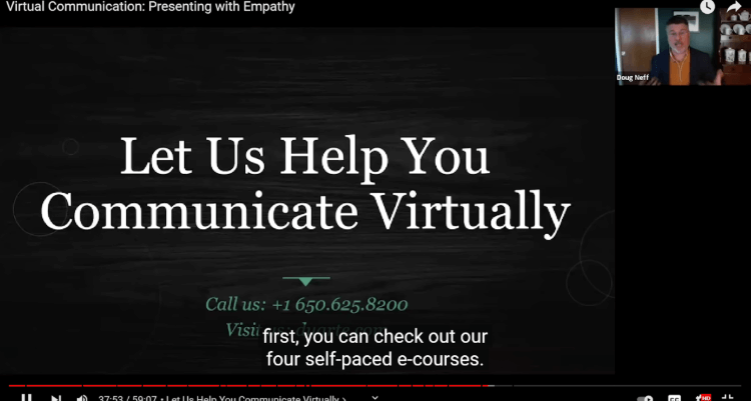 It's also a good idea to offer information about the upcoming webinar so that your audience remains interested and attempts to attend the next one.
5. Analyze Audience Retention
Understanding how successful your webinar was is crucial to improving the next one. By analyzing your stats, you can get a good idea of how things are working and what needs to change for the next webinar. Use some metrics to check the success rate.
Consider how many people participated until the end of the webinar. Next, count the participants who requested a demo or made a purchase. You'll need to make sure you're obtaining meaningful insights from your analytics and using them to optimize your upcoming webinars. Audience retention is a metric that shows whether your topic and speaker met the audience's expectations.
When it comes to audience retention, you need to focus on content that keeps them engaged. Put yourself in your audience's shoes and focus on their buyer's journey. Visuals are also essential for maintaining people's interests over time. Ensure the audio quality is good as well.
It's also good to throw in some fun information or pictures to break up the monotony.
Bottom Line
A lead is only worth something if converted into a sale. Webinars can both attract and convert visitors into sales. With the help of webinars, you can generate interest in what you're offering and boost your revenue.
However, you will need a solid strategy to build an effective webinar funnel. You learned tips from this article. Use the 5W's and H approach, use pattern interrupts, include a call to action, and maintain the momentum. Finally, analyze audience retention to improve your webinar the next time around.
A successful webinar is both engaging and participatory. It raises brand awareness, builds your brand's reputation as a trusted source of information, and strengthens your relationship with both current and potential clients. A webinar also offers you a glimpse into your audience's questions about your brand.
Do them right, and you'll generate those conversions. Good luck!
Get Started: Make A Sales Funnel
Using One Of Our 200+ Templates
Author
Matt Caron is a content marketer, writer, editor, manager, community builder, and UX/UI architect. At Ardent Growth, he helps companies create successful content and get the content ranking on Google.