The eCommerce industry is booming by the day, with a market size of $16.6 trillion, as recorded in 2022. Experts predict the market size to grow at an exemplary CAGR of 27.38%, reaching $70.9 trillion in 2028. So we don't blame you if you want to partake in the opportunities it offers.
Starting a business of custom clothing is one way to stand out in the competitive landscape of eCommerce. But to truly beat the competition, you have to simplify the selection of products for your customers. You must be wondering what's the best way to go about it. We're here to answer that question in this article. 
Keep reading to learn how you can provide a top-notch customer satisfaction journey by:
meeting your client's expectations 

putting up relevant and useful product options

creating a personalized experience

and streamlining orders and production
Understand What Your Customer Expects and Wants
If you want to streamline how customers select products in your online store, you first need to understand:
Who your customers are

What they desire

What they expect
To gain this understanding, you'll have to conduct market research and learn what they prefer. This will help your online customized merch store to cater to their needs effectively. When you're carrying out market research, you want to study the following:
Current industry trends

Fledgling competitors

Target audience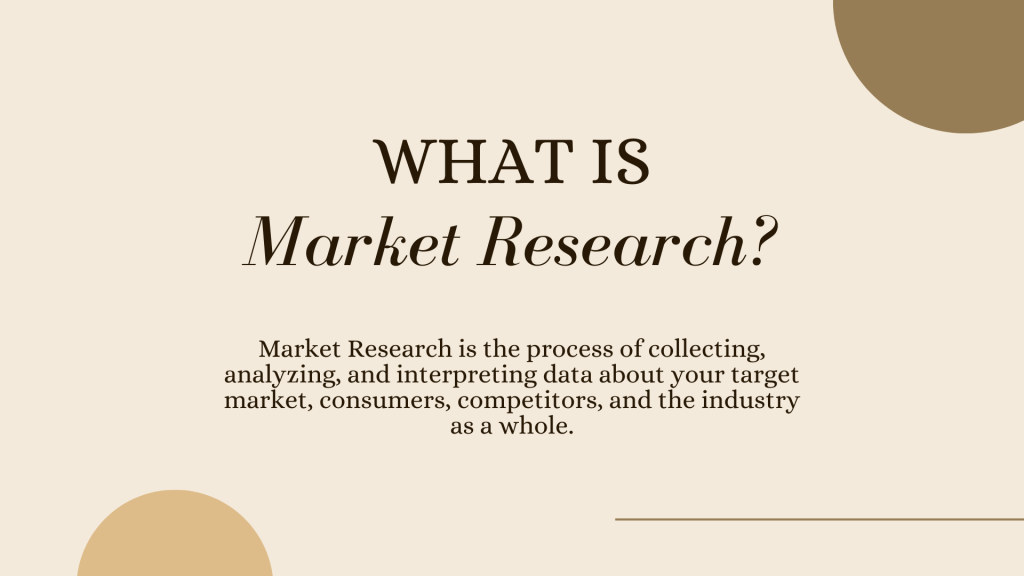 Once you do that, you'll be able to pinpoint the niche and demographic your business will be targeting. For example, say you're into street style. Your market research may reveal what competitors, such as Supreme, Adidas, A Bathing Ape, etc., are selling. This may further reveal how you can monetize with sophisticated designs on baggy custom t-shirts or even parachute pants.
When conducting market research pay careful attention to why your customers demand certain custom-made products. This could be for a specific event like, say parties or college wear, or it could simply be for expressing their love for hip-hop. Knowing this will help you understand how people select products that go with their specific needs and down the road will help you create a solid marketing strategy.
Forming a relationship with your ideal customer persona is a must as it will help you get a clear picture of what they expect. You can reach out to people and take their input via:
in-person interviews

social media groups

focus groups
By doing this, you will be able to empathize with them and tailor the experience of your eCommerce stores to meet their demands and desires. 
Now let's move on to understanding what kind of products you should include in your catalog. 
Relevant and Easily Usable Options Matters
When you're trying to break into the fashion industry with customized clothing, you want to speak to a wide audience. Yes, it's necessary to find your niche and focus on it, but make it too narrow and you run the danger of not finding enough customers. 

When your catalog puts a diverse selection on display, you welcome people looking for clothes with:
different tastes

different styles

different occasions
Diversity in your collection doesn't have to mean that you need to offer all types of clothes, from the BOHO collection to street style and t-shirts to hats. You simply need to have a range in your own niche. So if you're selling custom socks, maybe it's a solid idea to offer knee-high socks with funky patterns along with even moisture-wick ankle socks. 
At the center of a diverse collection should always be relevance and usability. Here are some important factors to consider when promoting diversity:
1) The fabrics you select can be one way to cater to people with different preferences. There are many types of fabrics to consider, such as:
cotton

polyester

spandex

and their many mixes

Different fabrics may provide variable degrees of:
comfort

durability

and flexibility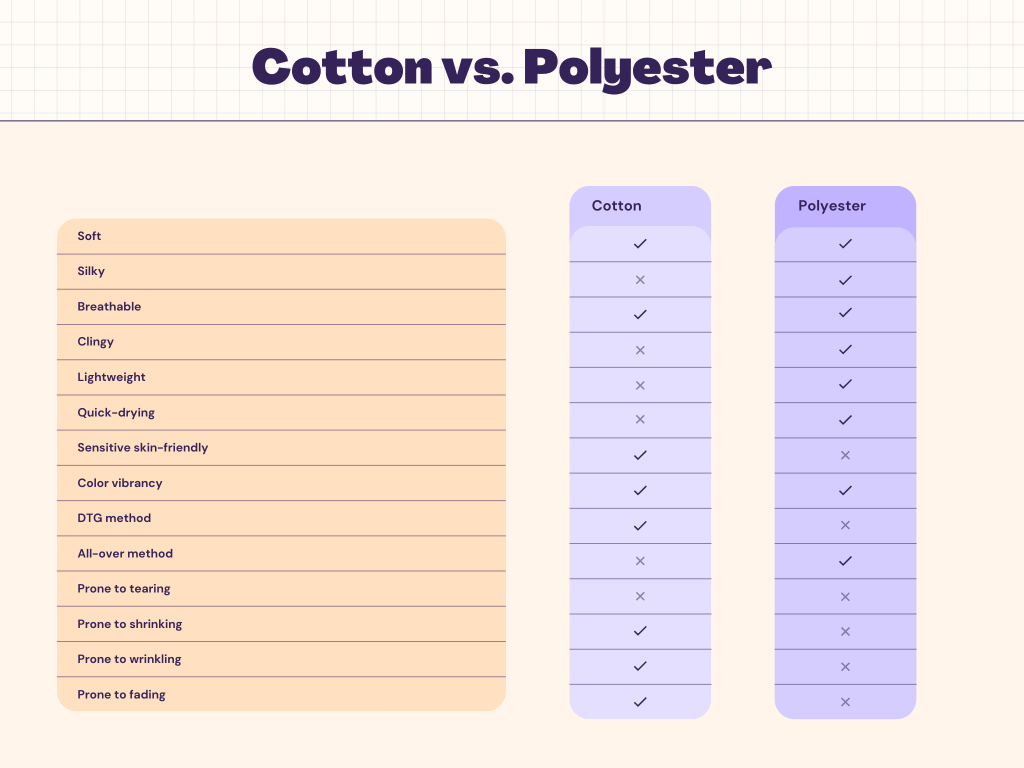 Help your happy customers make educated judgments depending on their ideal feel and performance by providing detailed descriptions of the qualities offered by each fabric option.
2)Provide a broad variety of colors to appeal to a wide range of customers. Don't forget the traditional neutrals and bold colors. Customers should be able to pick and select their colors to purchase unique garments that are an expression of who they are or that fit a particular theme or occasion.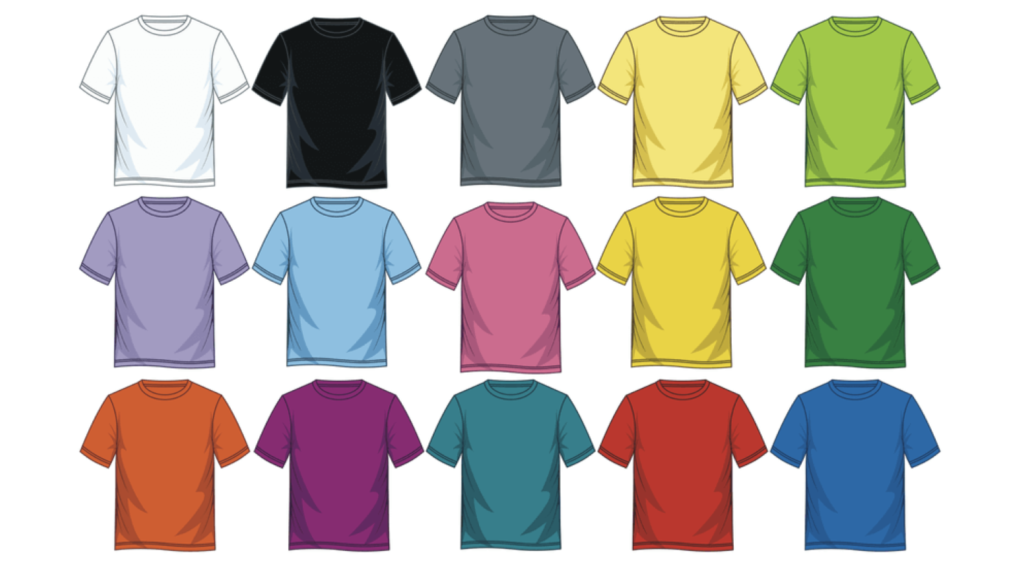 3)Compile a variety of designs to suit a wide range of preferences and scenarios in the world of fashion. It's a good idea to cater to a wide range of customers by providing a selection of:
necklines 

sleeve lengths

styles

and shapes
Additionally, enable buyers to add their own unique flair to their custom clothes by providing design components like:
graphics

patterns

or font possibilities
4)Lastly, make sure there is a broad selection of sizes available for your products so that they may fit a variety of shoppers. Include a variety of sizes, such as plus and small, to ensure that all customers feel welcome and appreciated. Make it easy for clients to order the proper size by providing clear size charts and measurements.

Keep in mind that it's important to provide clients with plenty of options without overwhelming them. Providing a streamlined decision process and satisfying customer experiences may be achieved via careful curation of choices that meet their specific tastes and requirements.
Personalized User Experience is What You Want 
Relevance and usability don't simply encompass your products, it also extends to the user experience. Don't fall back into the UX game of offering custom products that don't customize the interface to tailor to the needs of their customers. To help users make confident decisions, here are some important UI/UX elements to consider for the personalization of eCommerce stores:

1)Provide Intuitive Navigation where they can search what they specifically want with ease.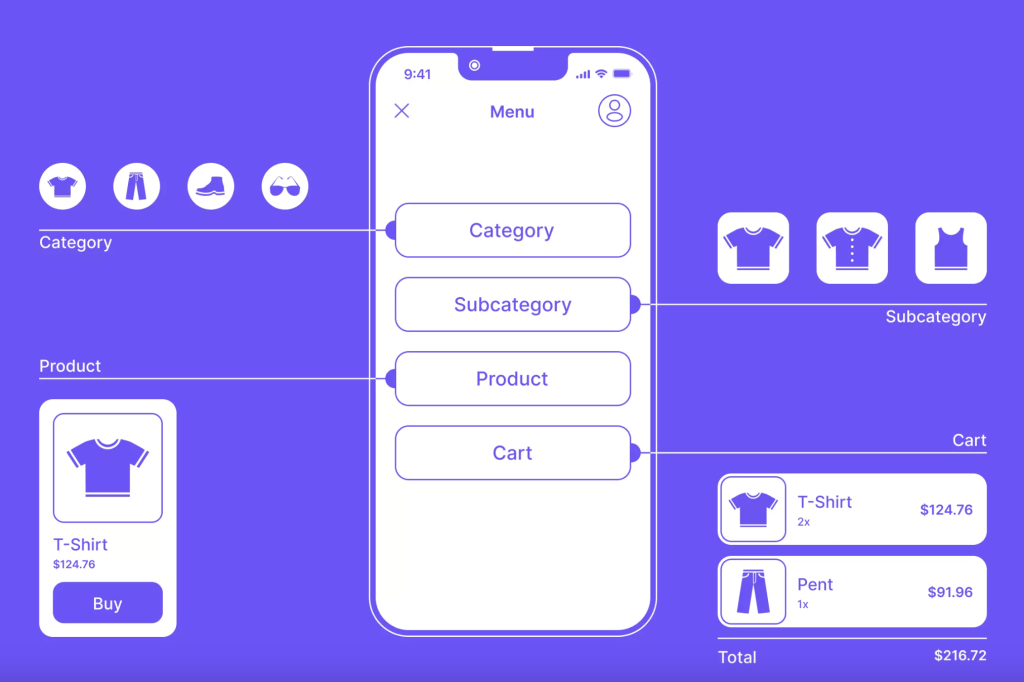 You can give advanced search filters that let them choose criteria like:

color

size

fabric type

style

Provide sorting options to see the products they prefer at first.

Make categories to easily narrow down the catalog for what they're looking for.
2)Include a virtual try-on feature so that buyers can see how the bespoke apparel will appear on them before making a purchase. The customer's picture is superimposed with the design using augmented or virtual reality. Customers' doubts might be allayed and their self-assurance bolstered by the ability to see themselves in the tailored outfit.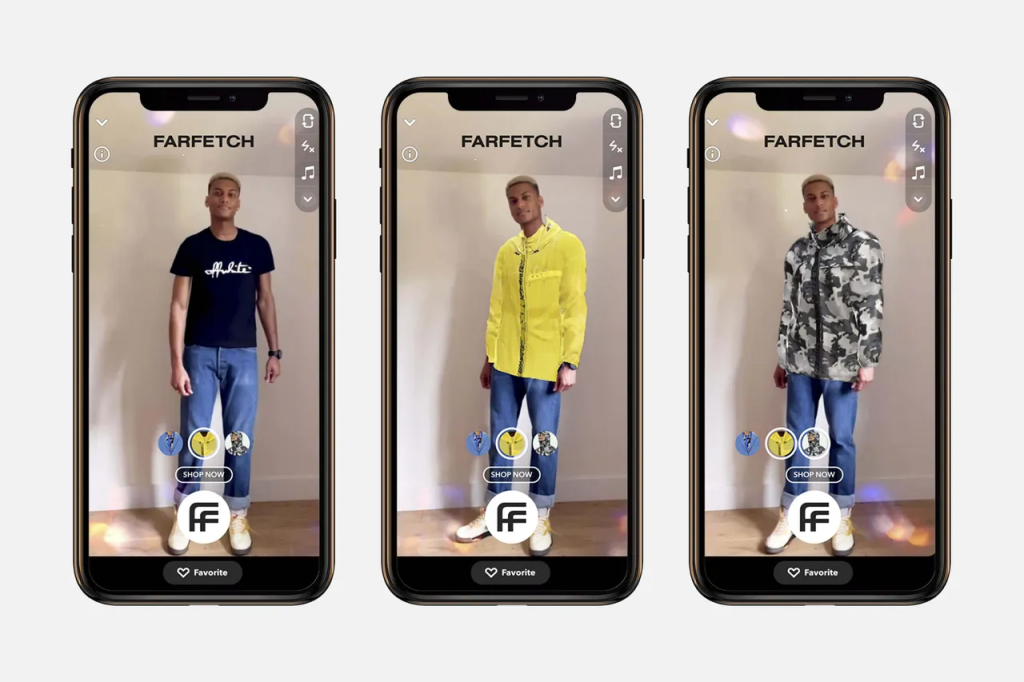 3)Provide algorithm-driven, data-driven product suggestions by using:
consumer preferences, 

prior purchases, and 

other data. 
Learn about their taste in clothing, shoe size, and design components they choose most often using machine learning (ML). Customers' time and energy may be saved throughout the decision-making process if you provide them with personalized recommendations.
4)Offer fast, personalized service to shoppers at every stage of their experience. Provide a number of ways for customers to get in touch, such as:
Instruct your support staff to respond to client queries with empathy and insight, taking into account the individual circumstances of each case.
5)Send clients communications that are tailored to them individually, such as:
greeting them by name

suggesting products based on their past purchases and other interactions

tailoring your website's content

personalizing your marketing strategies
Customers may be sorted into groups based on their interests or purchases, allowing you to send them more relevant and timely emails. You can collect and segment leads with interactive content such as quizzes, forms, surveys, and even custom calculators:
Generate and Qualify Leads
Start with a template code free

Customers will feel special and unique because of the emphasis placed on customization. In the end, you want your consumers to feel that the clothes they order are designed just for them, which will increase their pleasure and lead to stronger brand loyalty. A personalized UX will not only simplify their selection process but also encourage repeat business and word-of-mouth promotion.
Simple Order and Production Process Attracts Customers
Attracting and keeping consumers in the customized clothing market relies heavily on a streamlined and easy order and manufacturing process. Customers are more invested in your brand and inclined to make more purchases when placing orders is simple and they know when to expect delivery. It's quite simple to do when you inculcate the following on your platform:
Provide clear instructions on how to place an order with easy-to-follow steps.

Keeping the interface user-friendly and easy to navigate.

Clearly communicate the order-fulfillment timeline with transparency.

Take it up a notch by providing regular updates on order status to build anticipation and manage expectations.

Integrate an order tracking system with notifications to let the customers monitor the delivery status.

Make returns and exchanges easy with clear rules and guidelines.

Partner with print-on-demand partners that are reliable and reputed

By emphasizing an easy ordering and production procedure, you can earn your customers' confidence and ensure their continued delight. Customers are more likely to become brand champions if they have a positive experience from the time they place an order until they get their items.
Conclusion
The key to making a profit in the highly competitive apparel industry is to streamline the selection and decision-making process of your customers. Customer expectations may be met and exceeded when you research into those expectations, provide appropriate options, a tailored user experience, and streamline the purchase and production procedures. 
We're sure that you will be able to speed up the selection process, surpass what they want, and develop long-lasting partnerships that fuel growth and success by implementing the techniques indicated in this article. So what are you waiting for? Get started today with your very own custom-clothing store!
Create Interactive Content With Ease
Start with a template code free