Ever felt lost while shopping online? You're not alone!
Automated tools help to simplify customer shopping journey, offering personalized, real-time guidance that mirrors the attentiveness of in-store staff.
From AI-powered chatbots to dynamic pricing algorithms and product finder quizzes, these tools act like your personal shopping assistant right at your fingertips.
The use of such automated tools is rapidly becoming a standard practice in e-commerce, setting a new benchmark for customer engagement, making online shopping not just easier, but also way more fun.
Once you experience the convenience they offer, there's no turning back. Let's check out some of the top automated tools that help shoppers navigate through endless choices.
Product Finders or Product Recommendation Quizzes
Product Finders or Product Recommendation Quizzes are interactive digital tools that help customers narrow down their options when shopping for products. These quizzes ask a series of questions related to customer preferences, needs, or issues they're looking to solve, and based on the responses, recommend the most suitable products.
You can embed these quizzes on your websites, share it on social media channels, or integrate smoothly into existing email marketing campaigns. You can also add an option to let users enter their email address to receive tailored recommendations, allowing businesses to build dedicated customer lists for future email sequences.
One standout tool in this domain is involve.me: It's a no-code builder that allows businesses to create customized product finders and quizzes easily. The tool can integrate with e-commerce platforms and customer relationship management systems, making it a versatile option for retailers. You can also get access to customer data through its powerful data analytics and AI report features.
Try involve.me for Free
The "Skincare Routine Finder" by Sephora assists shoppers in sifting through an extensive product range to find the skincare items that meet their unique needs.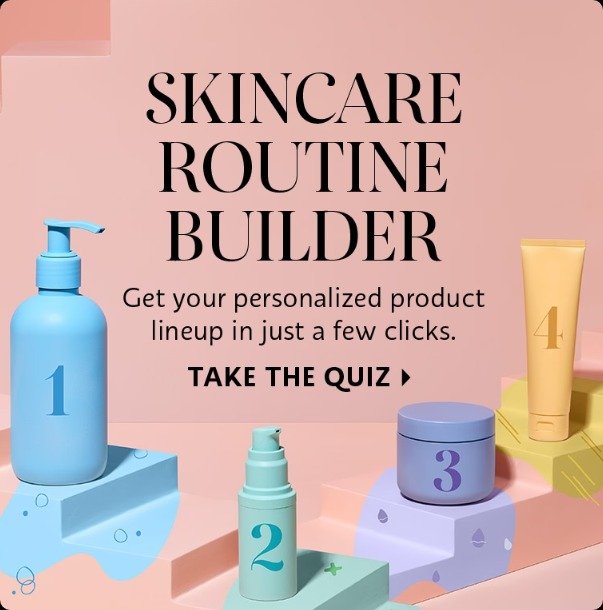 You can also take Ikea product finder quiz and it will recommend you the best mattress, duvet and pillows as per your preference: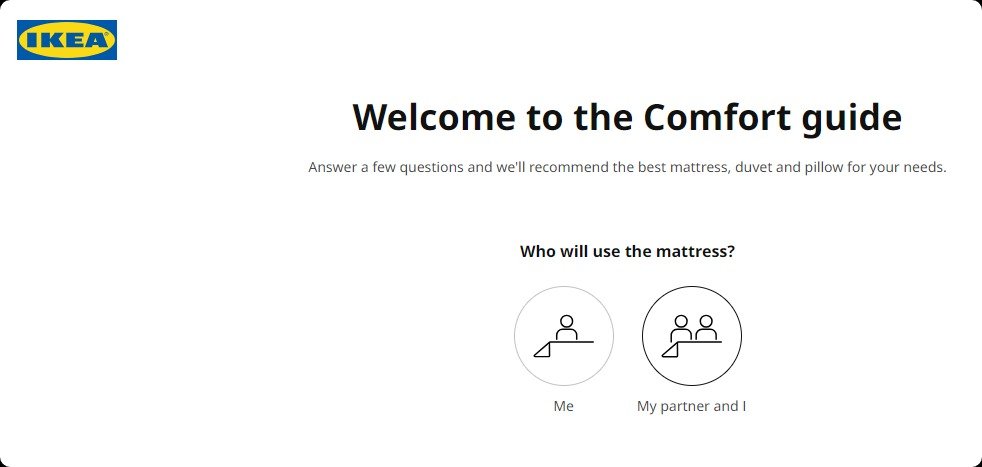 The primary benefits of Product Finders and Quizzes are their capacity for greater engagement and more accurate results compared to traditional search methods. The interactive nature of these tools makes the shopping experience more engaging, helping to keep the user's attention. These quizzes often yield more accurate and satisfying product matches by tailoring recommendations to individual needs and preferences, thereby increasing the likelihood of customer satisfaction and eventual conversion.
Create your Own Product Finder
Start with our 200+ Templates
Personalized Product Recommendation Engines
Have you ever shopped on Amazon and been amazed by the recommendations for items you didn't know you needed but now can't do without?
That's the work of personalized product recommendation engines, a key asset in the toolkit of modern marketing teams. Using complex algorithms, these savvy tools analyze your past behavior and preferences to suggest products tailored to your target audience profile.
Amazon is the poster child for this technology. Their recommendation system, which is highly sophisticated, studies your browsing history, past purchases, and even items in your shopping cart to suggest additional products and offer a curated customer journey.
This simplifies the purchasing process as well as increases the likelihood of customer retention and repeat purchases.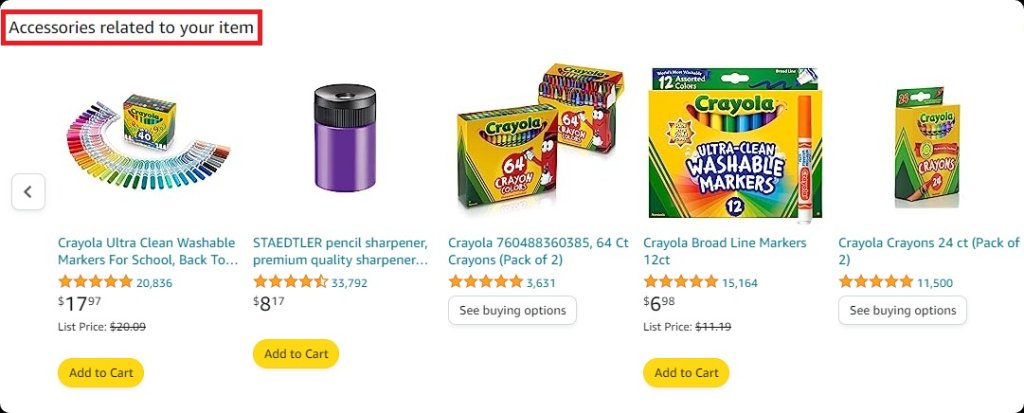 ChatBots and Virtual Assistants
These are AI-powered platforms designed for real-time customer engagement on websites, apps, and even social media platforms. These bots use natural language processing and machine learning algorithms to understand user queries, provide immediate responses, and guide customers through various stages of the purchasing process. Companies like Drift, Intercom, and ManyChat offer these services, often with customizable features to fit the specific needs of a business.
These tools offer solutions to customer queries, which is especially beneficial outside regular business hours. For example, Drift's chatbot can book meetings, qualify leads, and even assist with basic support tasks, 24/7. Intercom focuses on customer engagement and offers analytics to better understand user behavior. ManyChat, predominantly used on Facebook Messenger, has become a huge time-saver as it aids in automating repetitive tasks, freeing up human resources for more complex customer service issues.
Also, chatbots and virtual assistants can significantly increase conversion rates by providing immediate assistance and tailored responses. They eliminate the friction commonly associated with online shopping, like searching for information or troubleshooting.
H&M employs a virtual assistant to help customers find items, offering size and style recommendations based on user preferences.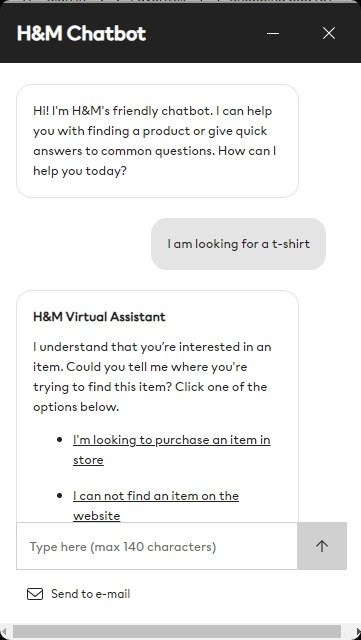 Domino's Pizza has a chatbot named "Dom". Dom takes orders, tracks deliveries, and answers frequently asked questions, all without human intervention.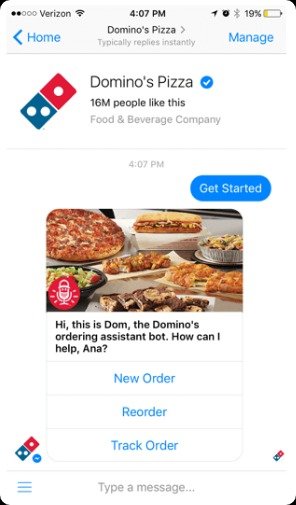 Dynamic Pricing Tools
These software solutions empower sales teams by doing real-time price adjustments based on a variety of factors such as demand, inventory levels, competitor pricing, and consumer behavior. They utilize algorithms to continuously update pricing in a way that is most beneficial for both the consumer and the seller.
For example:
Uber employs dynamic pricing, often referred to as "surge pricing," to adjust fares based on demand. When the demand for rides outstrips the supply of available drivers, prices go up.

Amazon uses dynamic pricing to update the prices of millions of products multiple times a day based on an array of factors, from demand to competitor prices.

Airlines like Delta employ Marketing automation features to swiftly adjust ticket prices based on the customer lifecycle.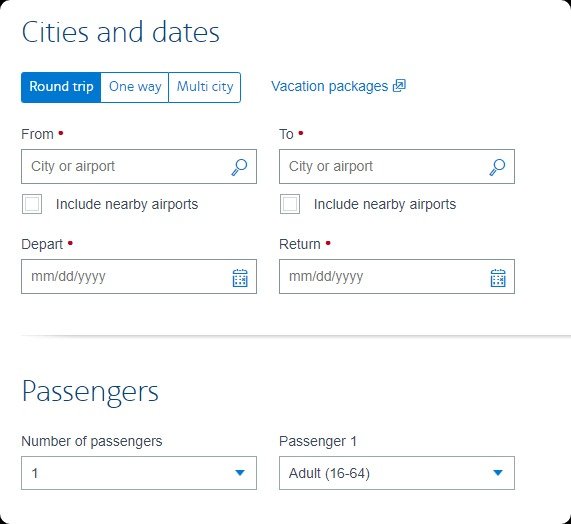 For consumers, dynamic pricing can result in lower prices during off-peak hours or when demand is low. For sellers, these tools allow for pricing strategies that can increase revenue, particularly during high-demand periods. Dynamic pricing also allows sellers to respond quickly to market changes, making it a powerful tool in a highly competitive environment.
Comparative Shopping Engines
Comparative Shopping Engines are online platforms that aggregate product listings from various retailers to allow for easy comparison of prices, features, and reviews. These engines crawl multiple e-commerce sites to collect data, presenting it in a user-friendly manner that enables consumers to compare offerings side by side.
For instance, Google Shopping provides a wide range of product listings and allows users to sort by various factors including price and brand.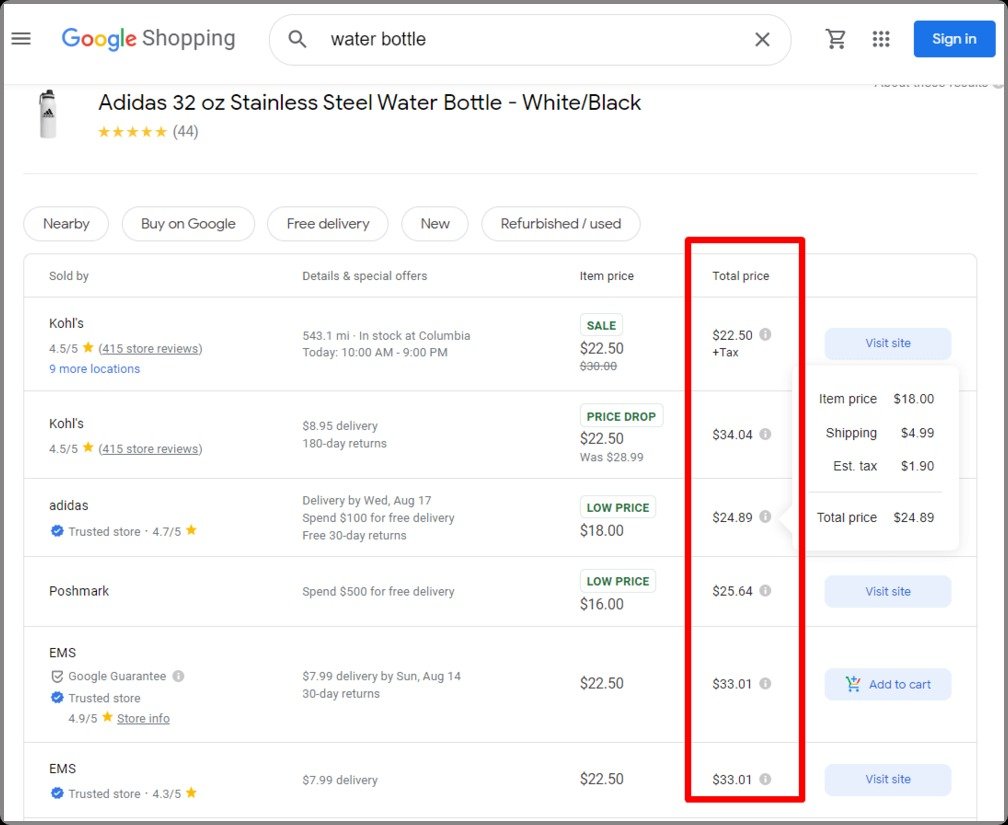 These engines provide a one-stop platform for target customers to find the best deals, compare features, and read reviews, making the decision-making process more straightforward. For shoppers looking to make informed choices and get the best value for their money, these platforms serve as an invaluable resource. They eliminate the need to visit multiple sites or stores to gather information, saving time and effort. This high level of convenience and the assurance of making an informed purchase often result in higher customer satisfaction.
Augmented Reality (AR) Try-On Tools
The future of online shopping is already here, thanks to Augmented Reality (AR) Try-On Tools. These are advanced technologies that enable consumers to virtually "try on" products, be it clothes, glasses, or even furniture, using their smartphones or computers. These tools provide a virtual fitting room experience, merging digital objects with the real world.
Sephora's Virtual Artist allows customers to try on makeup virtually, so they can choose shades and styles without the need for physical samples.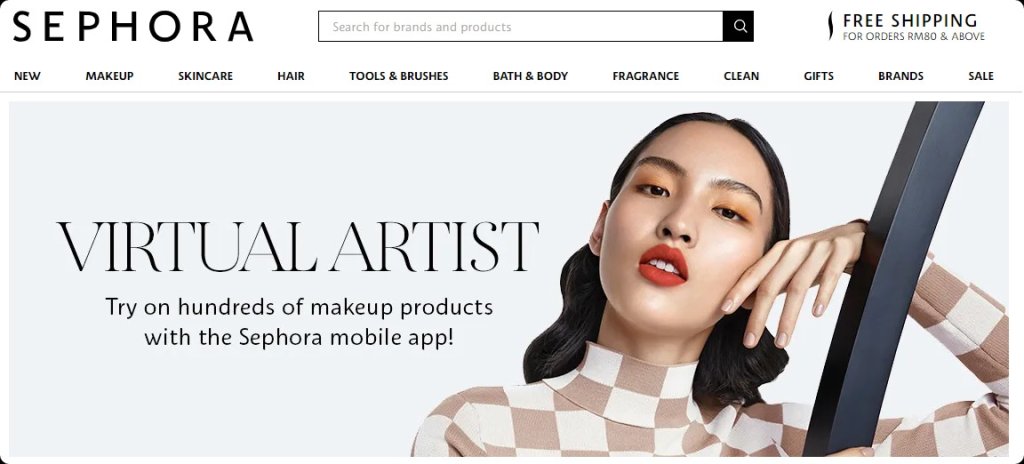 Warby Parker's AR Try-On: This tool allows users to virtually try on glasses using their smartphone, offering a realistic preview of how different frames will look on them.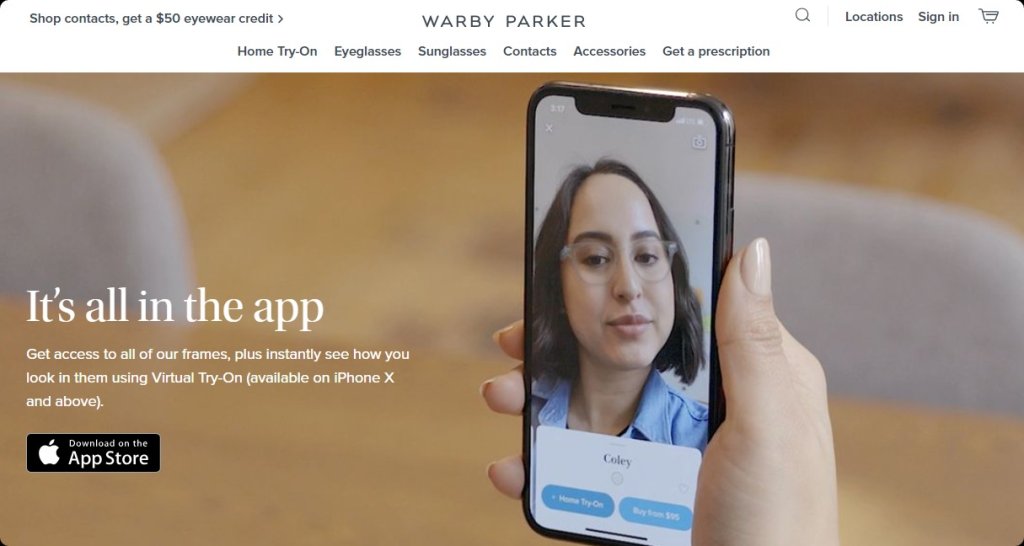 Virtual product try-ons can significantly reduce the sales cycle, alleviating the uncertainty often linked with online shopping, where gauging the appearance and fit of a product can be challenging.
Visual Search Technology Tools
Visual Search Technology refers to AI-powered tools that allow users to conduct searches using images instead of text-based queries. Users can simply take a picture or upload an existing image to initiate a search, and the technology will analyze the visual elements of the image to find similar or matching items from a database of products. Examples of platforms and brands using this technology include:
Pinterest Lens: Allows users to take pictures of objects or even scenes and then finds similar items or themes within Pinterest boards.

Google Lens: Can identify products, landmarks, and even plants and animals, providing relevant information or purchase options.
The major benefit of Visual Search Technology is the ease it brings to finding products. Textual searches often require specific knowledge of product names or jargon, which can be a barrier for many consumers. Visual Search Technology enriches your marketing efforts by making the shopping experience more intuitive and user-friendly.
This reduces the cognitive load and friction commonly associated with text-based searches, making the shopping experience more enjoyable and efficient.
Several brands have adopted Visual Search Technology to enhance the customer shopping experience. For example, ASOS effectively enhances its social presence via its visual search feature. Users upload images to find similar clothing items available in their online catalog, making it easier for fashion enthusiasts to find the styles they love.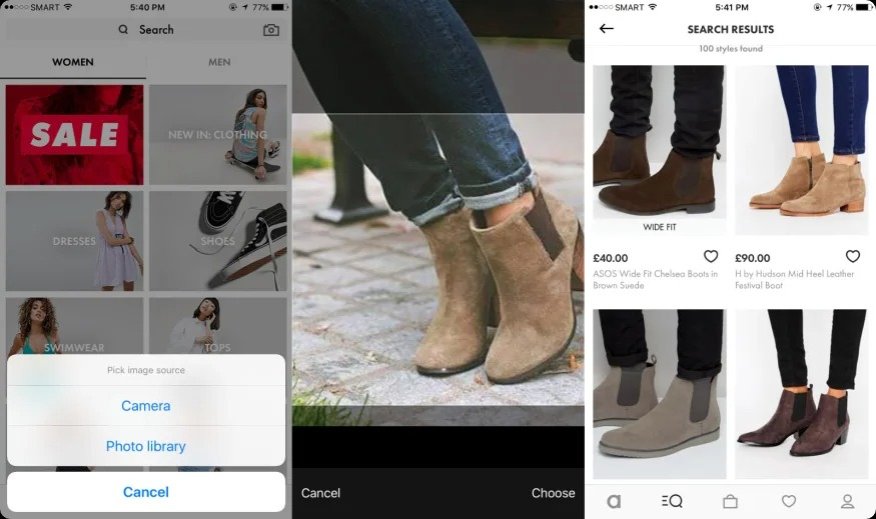 Wayfair, the home goods e-commerce site offers a "Search with Photo" feature. Customers can snap a photo of furniture or home decor, and Wayfair's visual search will find similar products in its inventory.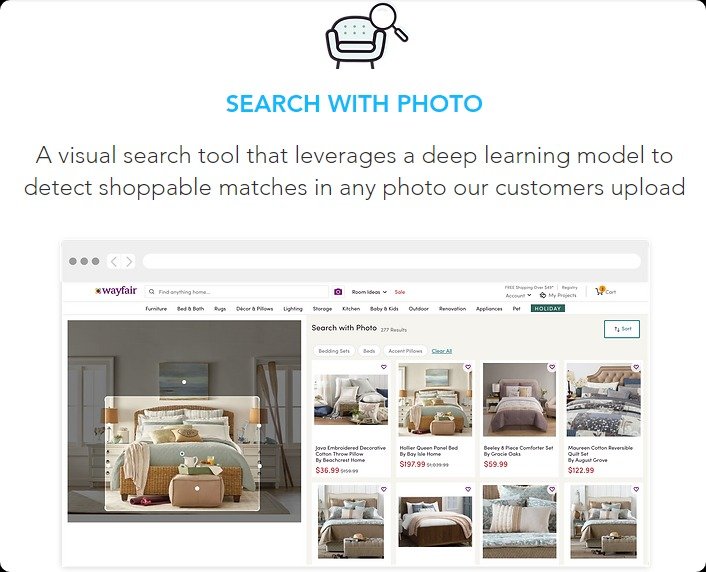 Similarly, Ikea also uses this approach:

User Reviews and Rating Aggregators
User review platforms offer both businesses and consumers a centralized location to gauge public opinion on products or services.
With these tools,  consumers get a more comprehensive view of a product's quality and reliability, which can help them make better-informed decisions. This, in turn, builds consumer trust, not only in the review aggregator but also in the brands that the reviews represent, influencing purchasing behavior in a positive manner.
For example, Trustpilot is a popular platform that serve as an invaluable resource for marketing departments, offering an overall score and providing insights into customer satisfaction.
Also, Yotpo that primarily focused on e-commerce, not only collects reviews but also offers tools for businesses to generate and showcase reviews on their own websites.
Adidas, the sports apparel brand uses ratings and reviews to provide social proof, showcasing both the highs and lows of customer feedback for their products.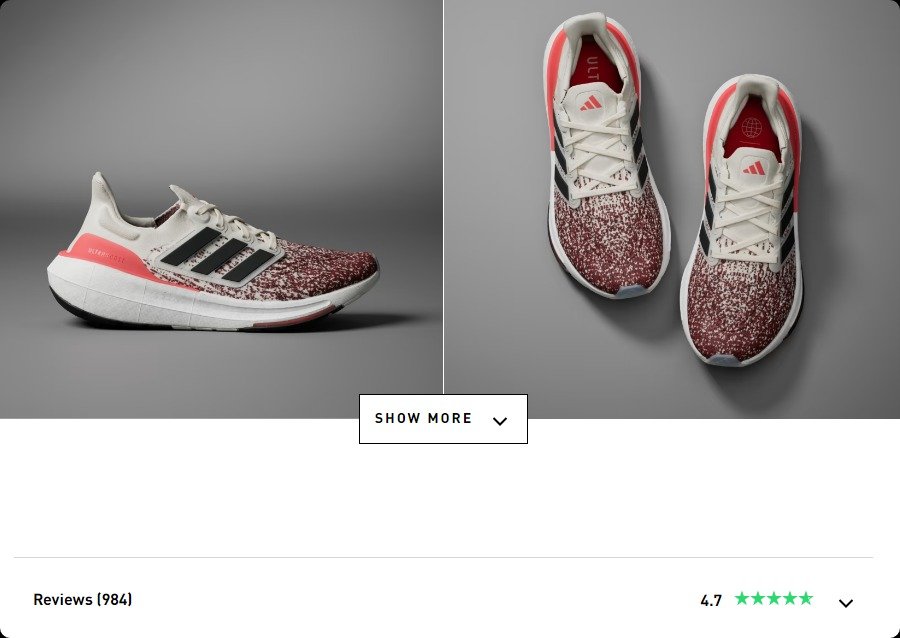 Retargeting Tools
Retargeting tools are specialized advertising platforms that serve targeted ads to users who have previously interacted with a brand or website but did not make a purchase or complete a desired action. These tools work by placing cookies or pixels on a user's browser to track activity, and then displaying relevant ads when the user browses other websites or social media platforms.
AdRoll offers retargeting options across multiple channels including social channels, web search terms, and even via personalized emails.
Criteo, known for its dynamic retargeting capabilities, helps move potential customers further down the sales funnel by displaying personalized ads based on the user's previous interactions. This works particularly well when integrated with Search engine optimization (SEO) strategies.
There are several brands that make effective use of retargeting tools, such as Nordstrom, the retail giant uses retargeting to show users items they have previously viewed or added to their shopping cart, encouraging them to complete the purchase.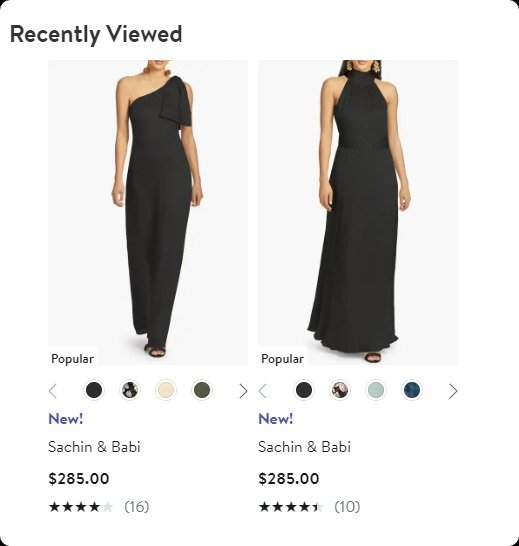 Wrapping Up
Automated tools guide customers toward making more informed and satisfying purchases.
Among the various tools, product finders and recommendation quizzes take the lead in offering the most personalized guidance, ensuring that you find the perfect product tailored to your preferences.
For businesses looking to implement such personalized quizzes, involve.me offers a no-code solution that makes the process simple and effective.
Don't miss out on the future of e-commerce, start your free trial with involve.me now!
Try involve.me for Free
Create Your Own Product Finder
Get Started with 200+ Templates