A14 Bionic chip. LiDAR scanner. ProRAW.
These fancy terms are features of the iPhone, a product many of us use.
Technical product descriptions can often be challenging to understand and appreciate. To effectively communicate the value of your product, whether it's B2B SaaS, solar panels, or thermostats, you should consider using more creative methods.
In this article, you will find the list of practical ideas on how to communicate complex product descriptions:
1. Launch Product Recommendations
Your potential customers might not know which of your products is right for them.
For example, you'd like to install solar panels, but how do you even choose the right ones for your house? In this case, you should create a product recommendation quiz, also known as a product finder.
Guide users through a series of questions to understand their needs, preferences, and pain points. Based on their responses, the product finder tool can generate personalized product recommendations. This approach narrows down complex options to those most relevant to the individual, making the decision-making process more straightforward.
Take a look at Tado°, the thermostat company. Recognising that many customers face challenges when choosing the thermostat, Tado° has developed a product finder that recommends the most suitable product based on users' responses: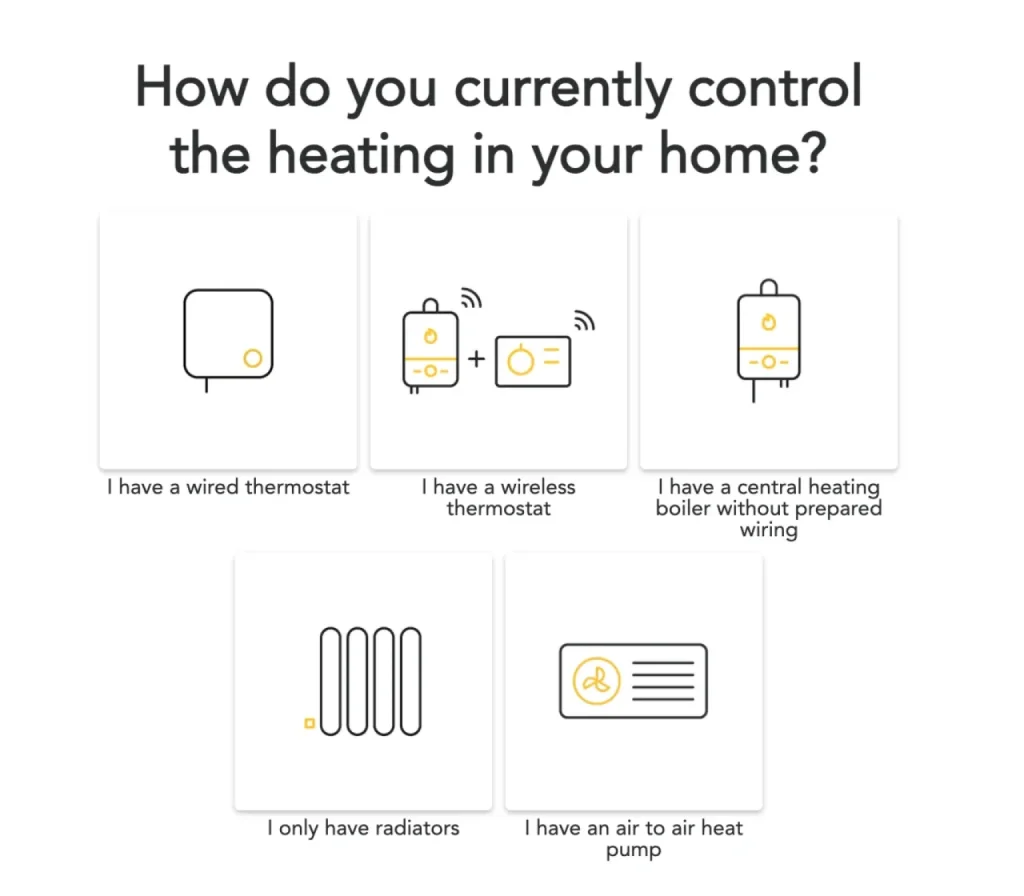 No more sifting through lengthy descriptions. Instead,Tado° customers receive links to product pages tailored to their specific needs.
Find the full guide on how to create a custom product finder for your website here. Create a similar product recommendation quiz with free customisable templates:
Create A Product Finder For Your Website
Start with a template code free
2. Use Analogies
Analogies can help you convey new concepts to a broad audience. Michal Herzenstein and Steve Hoeffler published a study proving how analogy can help consumers understand technical language. 
One common challenge in explaining complex products is handling technical jargon. Analogies offer the opportunity to replace unfamiliar terms with everyday language that's relatable.
Let's take a look at this example:
Description: "Think of Tesla's Autopilot as a co-pilot for your car. It's like having a second set of eyes on the road, ensuring you stay in your lane and avoid potential obstacles."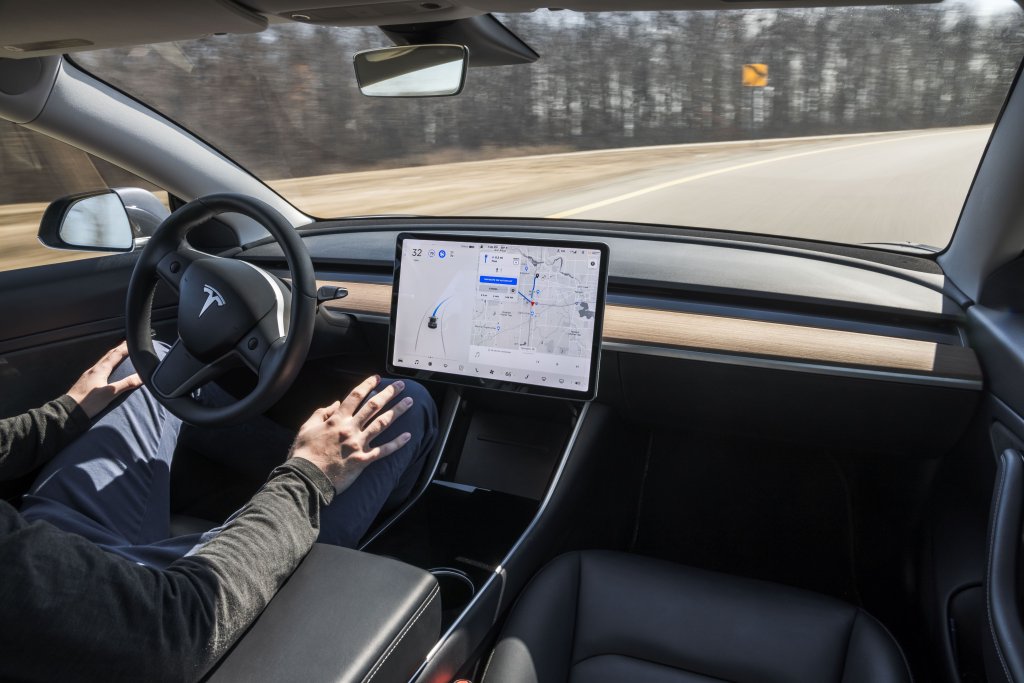 In this analogy, Tesla simplifies the concept of autonomous driving by comparing it to a familiar co-pilot, highlighting the safety and assistance aspects of the feature.
Incorporating analogies and visual stories in your campaigns can help convey the value of your sophisticated products to consumers more effectively.
3. Tell a Story
Behind every product lies a compelling story.
These stories have the power to captivate a broader audience and transform satisfied customers into brand advocates. When narrated in simple language, these stories humanize the product by situating it within real-world contexts and relatable human experiences.
When creating your next content marketing campaign, tell your story like Patagonia: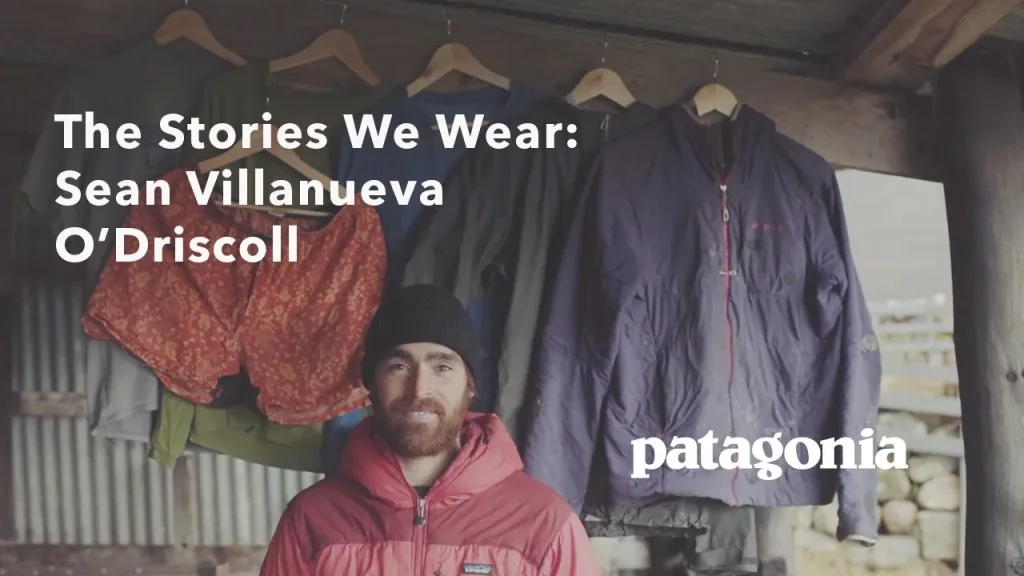 Patagonia shares customer stories of how their jackets become cherished travel companions that last for years.
The clothing company doesn't mention in their marketing campaigns what their materials are made of. Instead, they provide their target audience with a simple message. 
4. Use Interactive Demos
Interactive demos offer one of the most significant advantages: they allow potential customers to 'try before they buy.' Users can explore a product's features in a simulated environment, gaining a deeper understanding of its functionality. This hands-on learning approach is far more effective  in conveying complex concepts. 
For individuals who are interested but not quite ready to commit to a subscription, Grammarly has created this demo page:

Pro Tip for effective communication: To boost audience engagement, ask your leads what they want in the demo. Tailor interactive demos using the 'book a demo' form or use social media platforms to gather customer feedback on what aspects of the product your audience wants to explore.
5. Provide Context
Complex products often involve new technologies or features that may be unfamiliar to target audience. Providing context by drawing comparisons to familiar concepts can demystify these complexities. It's like saying: this is similar to something you already know, and here's how it's different.
Here's how the first iPod was presented without a single technical word: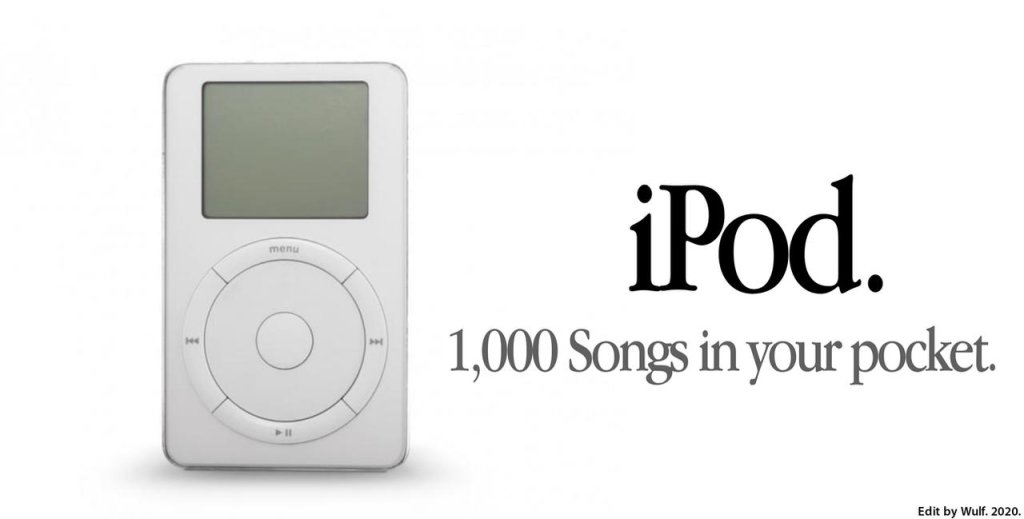 Final Words
Describing complex products is a real challenge. Product descriptions go beyond a mere list of technical features. To reach a wide audience, engage consumers with a consistent message, analogies, and recommendations. A single product explainer video and a product finder can significantly improve your marketing strategies compared to lengthy text descriptions. Break down information into manageable chunks and don't ever present your product as a complicated concept.
The product promotion strategies outlined in this article can elevate your product descriptions from mundane checklists to powerful tools for driving business growth, so use them wisely!
Create Lead Magnets For Your Website
Start with a customisable template