When we talk about User-generated content (UGC), this refers to any content type, such as photos, reviews, tweets, and even TikTok videos that customers create themselves.
It's not the polished stuff from the brands themselves, but the real experiences from genuine users.
Now, why's this a big deal in today's digital world?
Well, imagine you're buying something online. Would you trust a flashy ad or a review from someone who's actually used the product?
Bingo! That's why UGC is gold. It's relatable, authentic, and can really boost a brand's online presence. Let's explore some of the ways how businesses can benefit from this strategy.
Social Media Contests
Social media posts are a strategic way for brands to generate a wealth of authentic content by encouraging users to share experiences with a product or service.
Instagram, a popular social channel, is a hub for creating online contests. Brands are constantly innovating, from photo contest to tag-a-friend challenges, ensuring their target audience is always engaged.
A classic example of a valuable user-generated content campaign is Coca-Cola's "Share a Coke." Consumers worldwide shared snaps of themselves with their names on bottles, turning a simple drink into a personalized experience.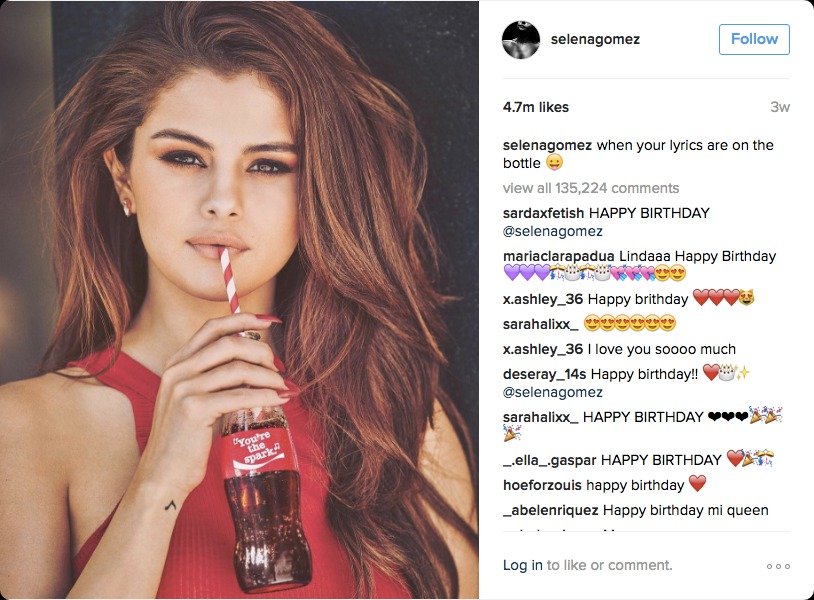 And speaking of Instagram-specific contests, remember Starbucks' #WhiteCupContest? They challenged fans to show their creativity on their iconic white cups and share their masterpieces on Instagram. The winning design got its moment of fame as a limited-edition Starbucks reusable cup.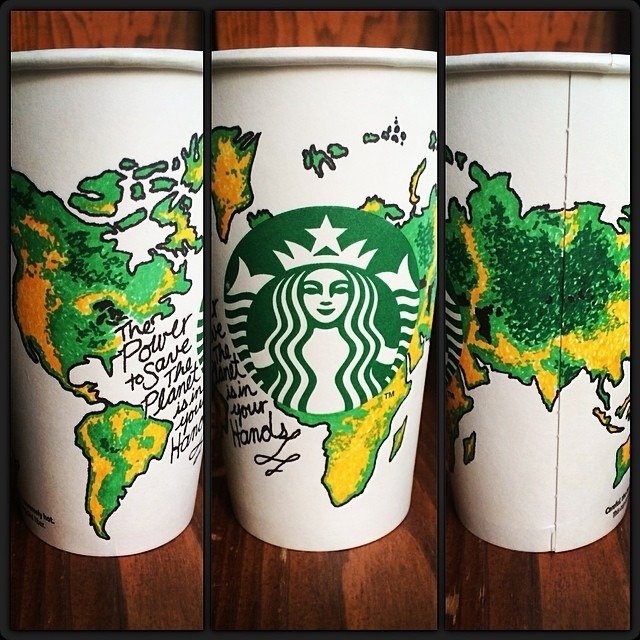 You can use powerful tools like involve.me to create social media quizzes and contest within minutes. Their pre-built templates mean you don't need to be a tech wizard; you just need a vision.
Try involve.me for Free
Create Your Own Online Contests
Get Started with 300+ Templates
Reviews and Testimonials
One of the most effective forms of UGC is customers providing product reviews and testimonials by tapping into their insights and experiences.
These reviews give a firsthand account of a product or service and often sway potential customers with real-user experiences. Brands actively encourage satisfied customers to share their positive experiences, leading to a rich collection of genuine feedback. Brands can then showcase this type of content on their websites or social media accounts, serving as a powerful testament to their quality and reliability.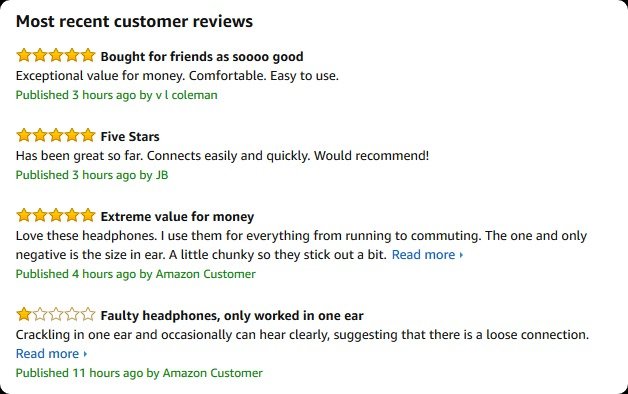 Consider the approach of Amazon, a titan in the e-commerce sector. For every product on their platform, there's a dedicated space for online reviews. Prospective buyers check these reviews, seeking validation from fellow users before clicking 'buy'. This clearly shows how UGC, in the form of social proofs, can significantly impact a brand's credibility and sales.
Pro Tip: Use involve.me to create review funnels for your customers. This digital platform makes it easier for satisfied users to leave feedback, ensuring you consistently gather real reviews.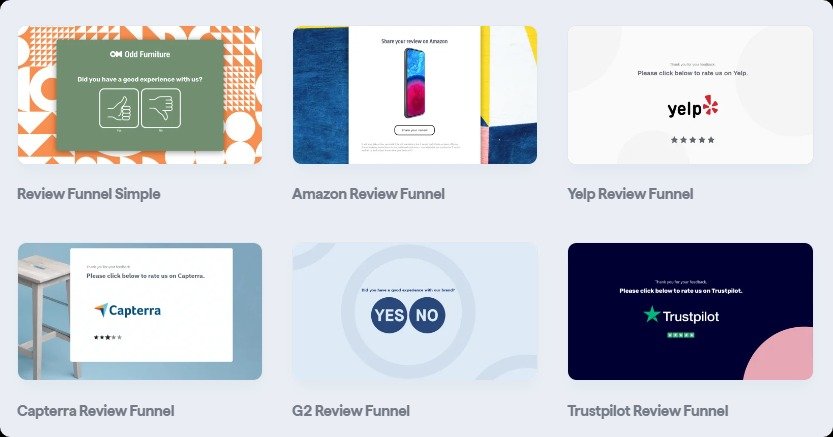 Hashtag Campaigns
Want your followers to contribute content under a shared theme? Turn to campaign hashtags!
But why are brands so obsessed with hashtags? It's simple.
Brands create unique hashtags and encourage social media followers to use them in their posts, so everyone's posts, photos, and stories get gathered under this one roof.
This strategy allows brands to efficiently collect and monitor user-generated content, making it easier to assess social engagement and measure the success of their marketing campaigns.
Take Calvin Klein's "#MyCalvins" campaign, for instance. It smartly nudged users to showcase their Calvin Klein attire in their posts. As more and more followers joined in, the hashtag became a trending topic, resulting in a vast collection of genuine user photos and feedback.

Influencer Collaboration
The rise of influencer marketing is undeniable, with 60% of marketers set to boost their influencer campaign budgets. The strategy is straightforward: brands team up with influencers who craft and promote content centered on the brand's offerings. The influencer's main goal is to engage and inspire target audience to create and share their own content related to the brand.
This ripple effect leads to a lot of 100% user-generated content, offering brands an organic reach expansion.
Daniel Wellington, a well-known watch brand collaborated with many Instagram influencers and transformed social posts into digital galleries, celebrating their chic watches. Many followers, seeing these posts, also started sharing pictures of their own Daniel Wellington watches which increased the brand's visibility on Instagram a lot.
Similarly, the skincare brand CeraVe, which witnessed a sales boom after influencer Hyram shared his personal experiences with their products. Without any formal collaboration, his sincere recommendations triggered a buying spree among his audience.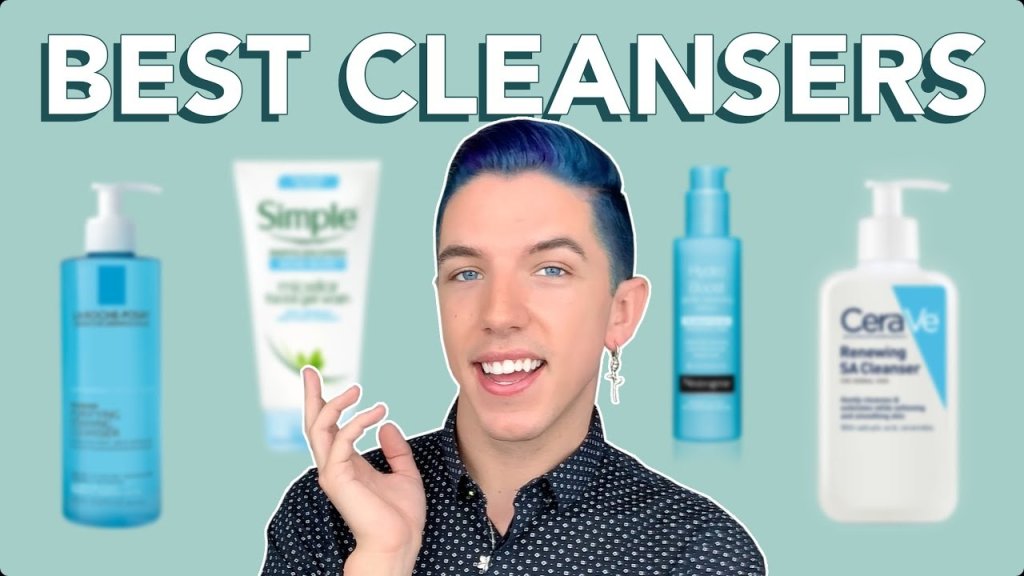 However, successful influencer collaborations aren't just about numbers. When choosing influencers, brands should consider several factors:
The demographic and preferences of the influencer's audience.

The influencer's primary social media channels. For instance, a Twitter star might not be ideal for an Instagram-focused campaign.

Just having a lot of followers isn't enough. Brands should also think about if the influencer's style and background fit with the campaign's goals.
User Surveys and Polls
When we think of surveys and polls, feedback collection often comes to mind first. However, these tools serve a dual purpose: not only do they capture opinions and preferences, but they also act as a means for providing user-generated content.
Through open-ended questions, brands can encourage users to share their compelling stories, memorable experiences, and unique perspectives. This authentic content is invaluable, offering a deeper connection with the audience and providing material that can be highlighted in various marketing initiatives.
Airbnb, the renowned travel platform, uses this approach to gather authentic user-generated content. While they use Net Promoter Score (NPS) surveys to gauge user satisfaction and gather feedback, they also seize the opportunity to ask travelers about their one-of-a-kind journey tales. Some of these engaging stories, brimming with adventure and personal touchpoints, are then featured in Airbnb's promotional materials, showcasing real-life experiences that potential travelers can relate to.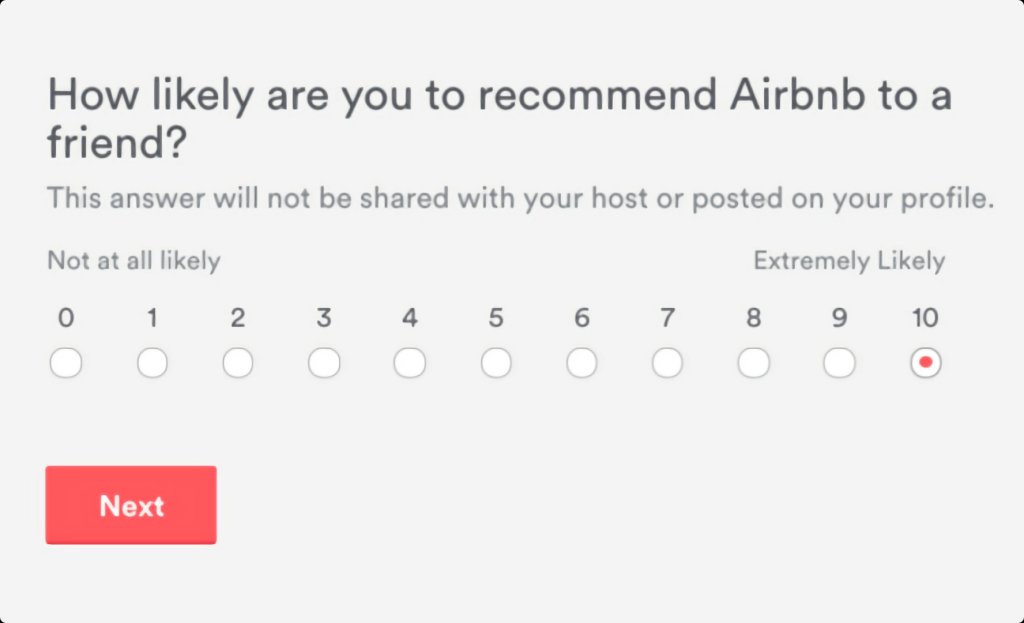 For brands eager to dive into this approach, platforms like involve.me offer a streamlined solution. It allows businesses to design online surveys tailored to their needs, ensuring they not only collect valuable feedback but also curate a rich repository of UGC that can boost their marketing efforts.
Bonus: User-Generated Content (UGC) Best Practices
Ensure you adhere to these best practices when generating, publishing, and promoting user-generated content. These best practices can be integrated into your overall marketing strategies to make the most of UGC across various marketing channels.
Clear Guidelines: Clearly define the type and format of content you're looking for. Whether it's photos, videos, reviews, or stories, provide participants with clear guidelines to ensure consistency and relevance.

Authenticity is Key: Encourage genuine content. A personal story or experience resonates more with audiences than staged or overly-edited submissions.

Prioritize Consent: Always obtain explicit permission from users before using their content in promotional materials or on social media platforms. This includes photos, videos, and written testimonials.

Monitor Submissions: Regularly monitor and moderate UGC to ensure it aligns with your brand's values and guidelines. This helps in maintaining the quality and appropriateness of the content.

Engage and Appreciate: Engage with users who contribute content. Whether it's through comments, shares, or even a simple 'thank you,' acknowledging their contribution fosters goodwill and encourages further participation.

Promote UGC Campaigns: Actively promote your UGC initiatives through various channels. The more visibility your campaign gets, the higher the participation and a smoother user journey.

Stay Updated on Legalities: Ensure you're aware of any legal considerations related to UGC, such as copyright issues or rights to publicity. It's crucial to stay informed and compliant.

Highlight Quality Over Quantity: While it's great to have a lot of content, prioritize showcasing high-quality submissions that truly embody your brand's message and values.

Stay Consistent with Your Brand's Voice: While UGC may come in various tones and styles, ensure that the way you present and incorporate it aligns with your brand's voice and overall messaging.
Final Words
Thinking of starting or enhancing your UGC approach? With effective tools, you can amplify your content marketing strategy with amazing content. Check out platforms like involve.me. It equips you with the tools to easily collect customer reviews, set up engaging surveys, and organize exciting contests.
Let your audience's feedback boost your brand and give you an edge in the market. Get started and sign up today!
Try involve.me for Free
Create Your Own User-generated Content
Get Started with 300+ Templates