Social media is an effective marketing medium for conversion. But before you can generate those conversions, you need to know how to get those leads in the first place. You need to implement social media lead generation strategies.
Here are some strategies a marketer can incorporate for the best results.
Lead Generation Strategies for Social Media
1. Use Lead Generation Quizzes
A quiz is gamified question-and-answer content that allows users to discover insights about themselves or test their knowledge in an engaging way. If crafted correctly, in the process, you learn about these users, too or direct them to one of your well-crafted funnels (built with involve.me ofc ;)). Quizzes are an excellent form of lead generation. People answer these quizzes and enjoy them, after all. Who doesn't want to have fun while learning new things?
Here's a great example of a fun quiz (that you can build with involve.me quiz maker) that aims to generate leads: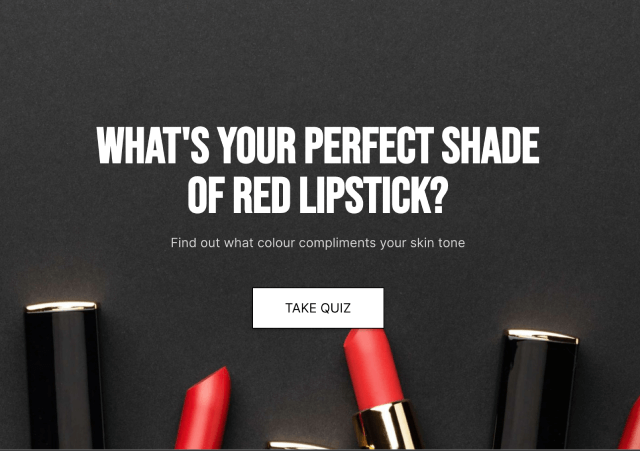 Such quiz can be easily shared in posts, as a link in the bio on instagram or any other profile/page on social media platforms.
After clicking on the "Take Quiz" button, you'll have several simple questions for you to answer. For example: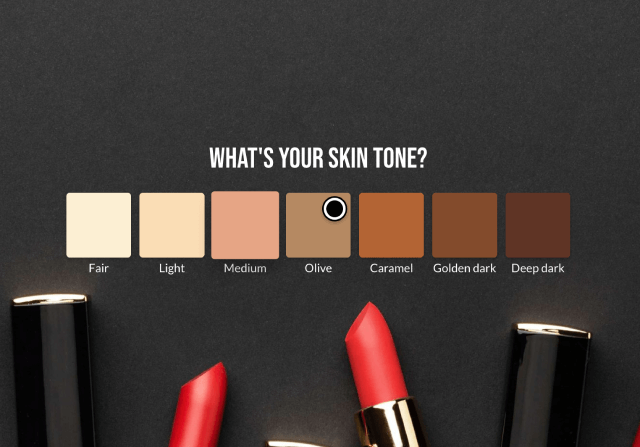 After answering the questions you'll be asked to provide some details so you can get the final recommendations: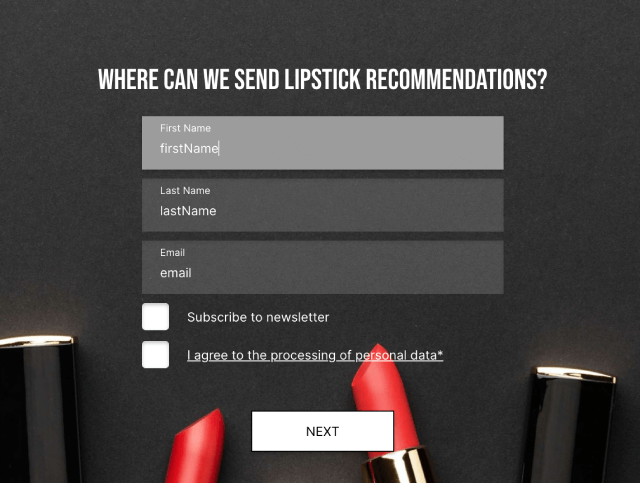 Now you know your lead's name and email address, where you can send your targeted marketing content. Apart from your lead's email addresses, you can capture your potential clients' phone numbers so you can add them to your Telegram, Viber or WhatsApp groups for further nurturing. Messengers are great when it comes to direct communication with your audience. If they are willing to join your Telegram or WhatsApp groups you can keep an open communication with them and keep them close to your brand over time.
This type of quiz is perfect for you to share on social media. Just make sure you provide social media users with a means to share their results as well so they can help you spread the word and get more users to try out your quiz.
Your questions in the quiz need to be relevant. Remember, you're not just using them to generate leads. You're also using them to uncover more details about your leads. That is information you can use to craft targeted marketing messages and campaigns that are more likely to yield results.
Depending on your leads' answers, you may segment your leads into the following categories when applicable: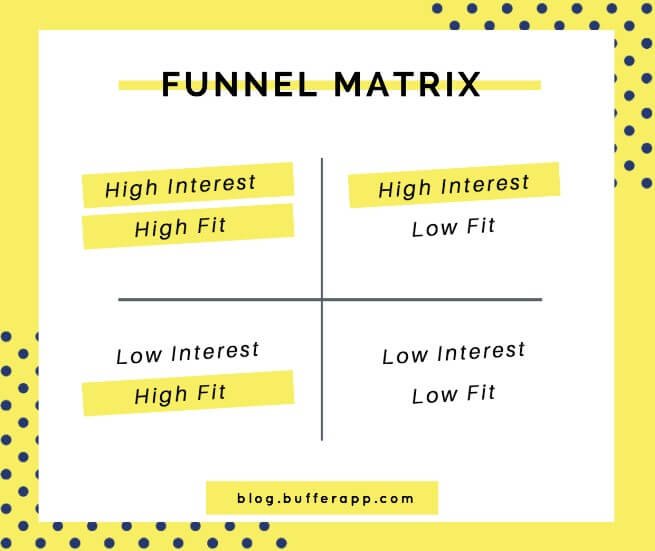 Create questions that will help you assess and determine the level of intent and fit of each of your leads. Your lead generation quiz will help you segment incoming email list entries by fit and intent, allowing you to immediately determine whom to prioritize marketing to.
But personality quizzes aren't the only ones you can run to generate leads. Knowledge quizzes make for great lead-generation tools, too. In knowledge quizzes, you test your potential client's knowledge about a specific topic.
For users taking the quiz, it's fun because they learn how much they know about a subject matter. For marketers, it's "fun," too, because you get people to engage with your brand and drive leads to your site.
Let's take Amazon as an example. Amazon always runs quizzes such as these on its social media account: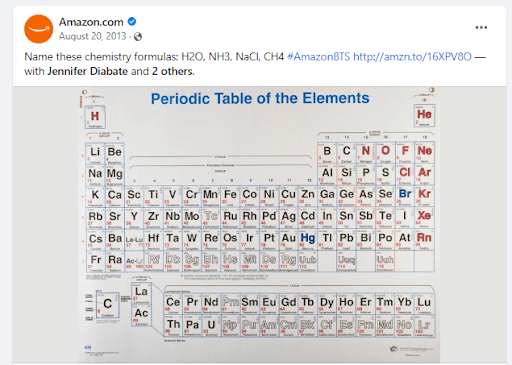 On each post, Amazon includes links. So, if you don't know the answer to the questions, you click on the link to get the answer. Where is the answer to the question? On the Amazon site, of course. So, in this case, if I click on the link above, this is what I get: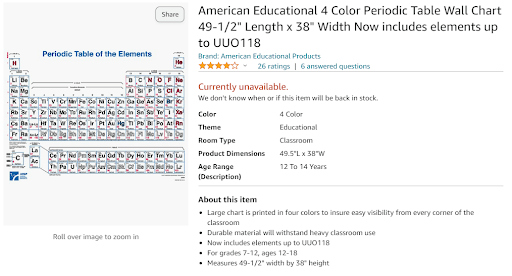 I don't just see the answers to the questions posed by Amazon. I can also see the periodic table's product page. So, if I need one, I can just click Buy there. But even if I don't make the purchase, I can just decide to scour the Amazon site then and there, and look for other things instead.
Genius, right?
Wish to create Amazon-like quizzes easily? Start creating quizzes without any need for IT skills using inovlve.me! Try involve.me tool for free!
2. Host Virtual Events
Virtual events can be used as gated content for lead generation. Here, you will promote a virtual event that users can only access after providing their email addresses. These events can be in the form of web conferences, webinars, expert talks, live Q&A, and much more.
These events are great lead generators, especially if you've invited a well-known expert or social media influencer who caters to the niche you wish to target.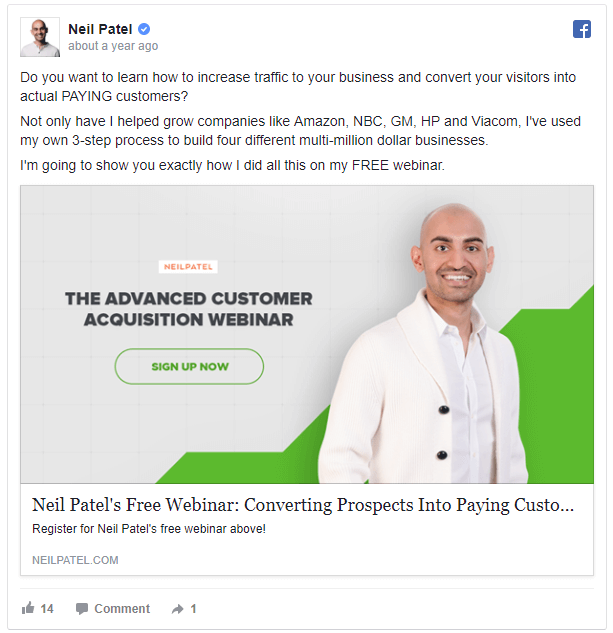 The exciting thing about live events is that you can market them as independent products. Remarketing an event is possible since there's a lot to talk about regarding virtual events. You can advertise the topic, the speaker, the benefits, and the problems the virtual event solves.
So if you want to generate more leads, host virtual events and market these events like you would any product. Just be sure the virtual events solve a pressing problem experienced by your target audience.
3. Leverage Social Proof
Word-of-mouth takes on the form of social proof on social networks. Social proof includes reactions, likes, comments, shares, retweets, rewards, user-generated content, testimonials, etc. They tell other active users that other people genuinely like the brand. Social proof helps build trust in your brand.
How is social proof related to lead generation? Well, the more people trust your brand, the higher your chances of generating leads. Your social media ads and social posts that aim to generate leads gain more traction.
There are various ways you can leverage social proof on social platforms. You can enable reviews on your Facebook page or incentivize your audience to create user-generated content.
Reviews should not just be seen on your e-commerce page, landing page, or Google My Business listing. Any customer can leave reviews about your business on your Facebook profile if you've enabled reviews on your business's page.
While on your Facebook page, go to Settings > Templates and Tabs, and then change the current template to "Business." After that, tick on the "Reviews" tab. This option will allow your customers to give you reviews and your audience to see those reviews on your Facebook page.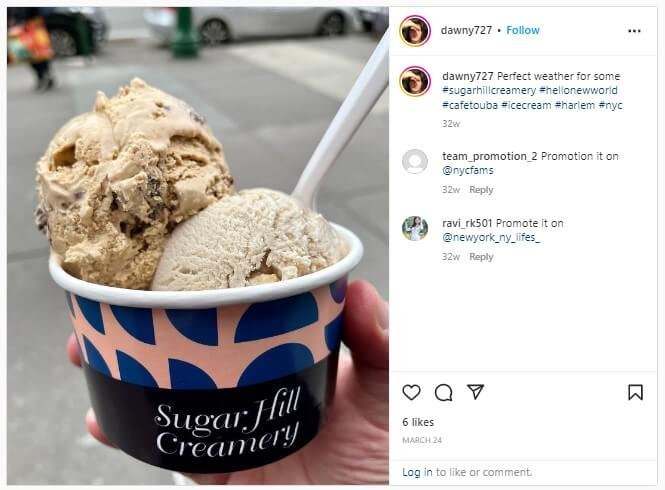 User-generated content (UGC) is one of the most genuine forms of testimonials. UGC isn't invasive since customers post it. An example of UGC is people posting photos of their food and tagging the restaurant they're eating at, as shown in the example above on Instagram.
UGC can be used on every mainstream social media platform, such as Twitter, Instagram, Facebook, TikTok, etc., giving you more word-of-mouth reach.
To generate UGC, you may reward people with a discount when they use your hashtag with their content.
4. Use Targeted Ads with Special Offers
If you promise your leads a discount code, a free item, or a limited-time offer in return for their email address, they'll give you their email address.
Offers make for powerful lead magnets. Potential leads will freely give their email and other information in exchange for something they perceive as valuable. Once you gather their email addresses and personal information, you'll be able to nurture them with an email marketing campaign and increase your chances of conversion.
You can use email finder tools to see if they gave you valid emails.
Targeted ads, on the other hand, ensure that you show your offer only to an interested target audience. That saves your lead generation campaign a lot on ad spend.
Here is an example of a targeted ad with a special offer from Hubspot.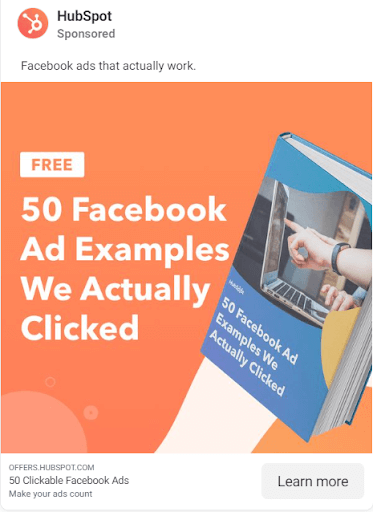 Once the lead clicks on the "Learn More" CTA, they're brought to the form below. Hubspot collects the typical first and last names.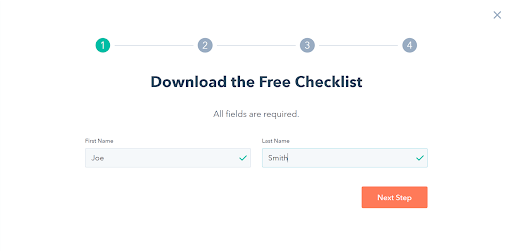 They also get contact information such as the lead's email and phone number.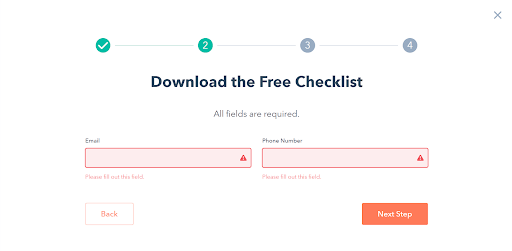 An important question Hubspot asks is the number of people working at the website visitor's company.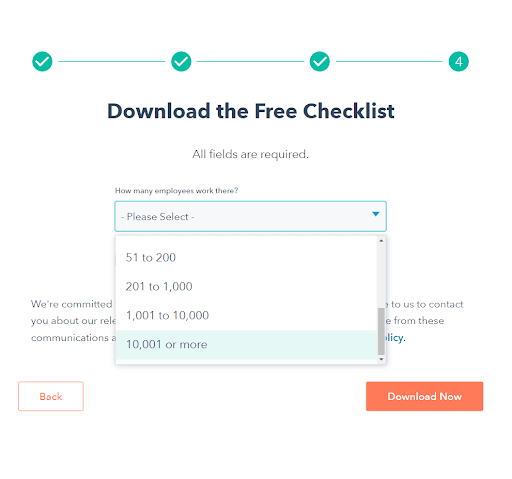 That allows Hubspot to prioritize big-ticket prospects over much smaller business leads. This question will likely determine the segmentation of the lead.
You may use dedicated landing pages for your offers and lead magnets.
5. Tap into Sequential Retargeting
A lead-generation ad won't be effective as a top-of-the-funnel (ToFu) campaign. An audience with brand awareness will see more value in your free offer and be more likely to provide their email addresses than an unaware audience. You may want to place your lead-generating content (the lead magnet offer) either at the middle or bottom of your sales funnel.
With sequential targeting, you can arrange the ads to appear in an optimal sequence that will increase your chances of generating leads and, ultimately, turn them into paying customers. These ads can appear across different devices, too.
To leverage sequential targeting, you need to create an attention-grabbing top-of-funnel ad creative first, one that stops people from scrolling. Effective forms of top of the funnel ads are short-form videos instead of regular static images.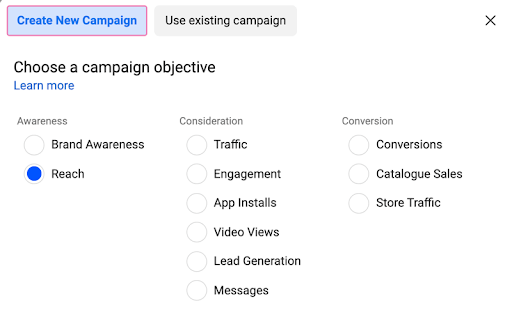 Make sure your ToFu ads show what your product is. This process will let people instantly know what your product can do.
You'd then want to retarget leads who have seen your ToFu ads, enticing them with an offer. You can set the retargeting option by playing around with the Custom Audience settings in the Facebook ads manager. This section allows you to limit your targeting to those who have seen specific ads.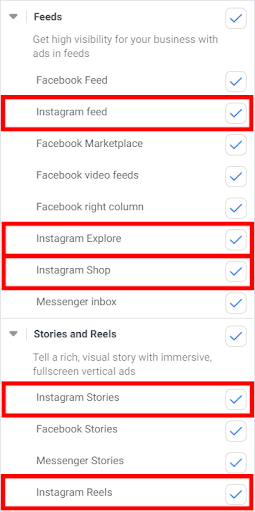 Depending on your target customer, you'd want to switch on Instagram placements at the Ad Set level from the Facebook ads manager. That will help you deploy your sequential targeting campaign to Instagram as well.
Conclusion
Practically everyone has a social media account. That means it's a great tool to generate those leads you need.
You learned five social media lead generation strategies from this article.
Create valuable content for your Top of Funnel ads and maximize their reach. Retarget the ad viewers with free special offers in exchange for their emails. You may also want to host virtual events and market them as free value. You'll get many leads through this gated content. Also, leverage social proof. When people trust your brand, you can have a higher lead-generation rate.
If you follow these social media lead generation strategies, those leads will keep coming. Good luck.
Interested in some additonal lead generation funnel tips? Check out our article on tested quiz funnel ideas to get sales ready leads.
Get Started: Make Your Online Quiz
Using One Of Our 200+ Templates
Author
Owen Baker is a content marketer for Voila Norbert, an online email verification tool. He has spent most of the last decade working online for a range of marketing companies. When he's not busy writing, you can find him in the kitchen mastering new dishes.