Marketing is all about storytelling.
The good news is that you do not have to be the next J. R. R. Tolkien or William Shakespeare to tell a good story. 
We all can tell better stories and reach larger audiences. In this article, we will discuss how you can use PR storytelling to connect with your audience.
1. Identify Your Core and Story Messages
Finding your core message is the first step to developing a successful PR story. All your stories will have to revolve around this core message. You'll need to know what you want to say and why you want to say it. Your core message should be a reflection of what your company stands for and what its values are.
For example, Walmart's core message is "Save money. Live better." Notice that Walmart packages itself as a company that can help you, well, save money and live better. The message couldn't get any clearer. The core message is also easy to remember because it's brief and straightforward.
Once you've identified your core message, you'll want to identify your story message, too. The story message should still be anchored in your core message.
For instance, when Walmart launched the ad below to mark the start of the Christmas season in 2020 at the height of the pandemic, it made sure its core message was presented in the ad. This message is best illustrated by this screenshot that emphasises the free 2-day delivery: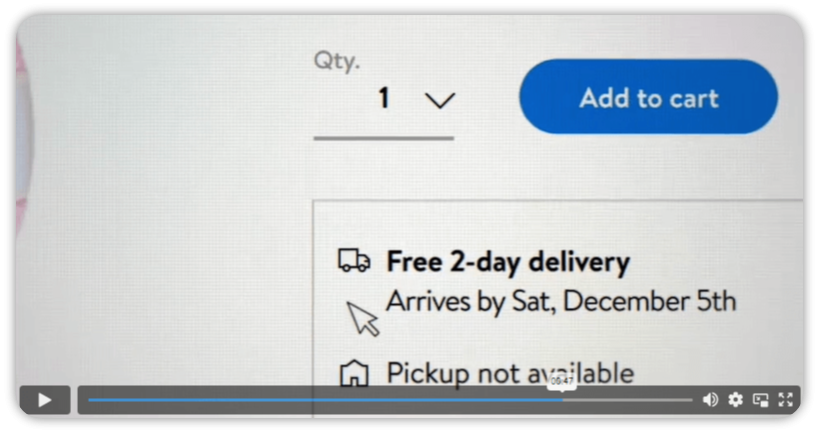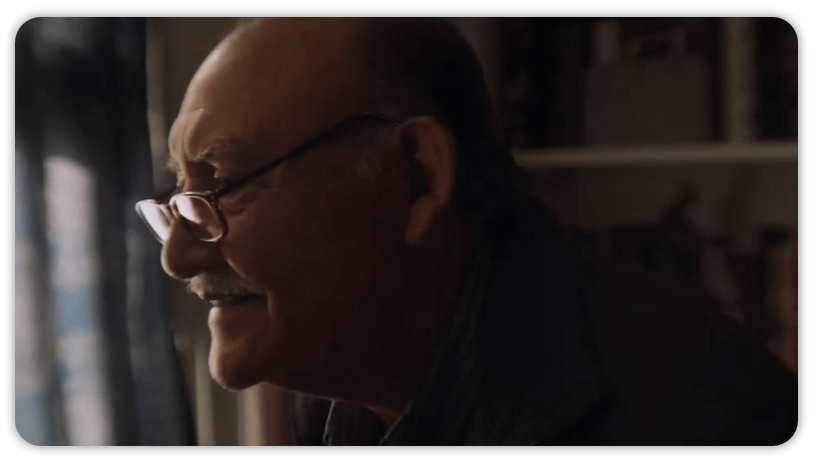 The ad's story message was something else entirely: Although some things changed due to the pandemic, the essential ones did not. You'll see that message at the end of the ad: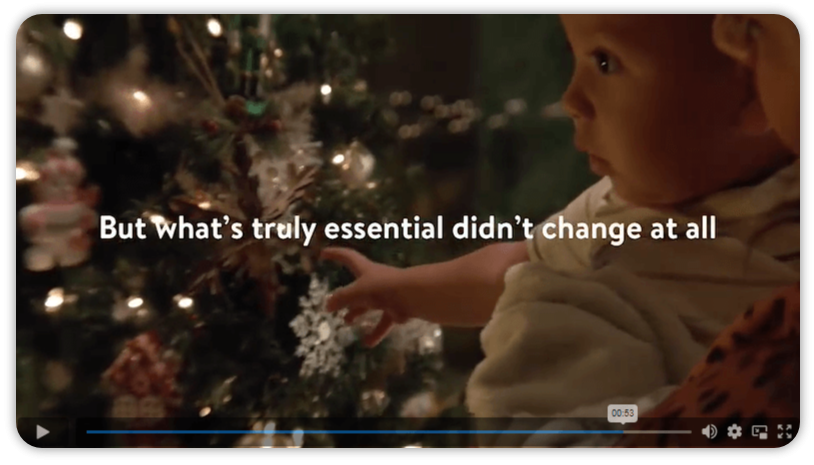 So, what do I mean when I say your story message has to be anchored in your core business message? That your ad story message shouldn't contradict your core business message.
You can get inspiration for your core and story messages from anywhere. For instance, Walmart got the inspiration for its story message from the existing global realities. You can get yours from watching a movie, talking with friends, or even from your own competitor.  
You can also always enlist the help of SaaS, B2C, e-commerce, or B2B PR agencies, whichever applies to your business, to come up with ideas.  
2. Decide on the Content Form
The best content form is the one that will let you tell your story in a way that is accessible to your audience. In other words, you need to understand your audience before you can decide on your PR storytelling medium. Create an audience persona to determine the types of content they like to consume. 
Although there are many content forms you can use for your PR storytelling, there are three basic vehicles you can choose from. 
Video can be used for everything, from short-form commercials to long-form documentaries. It's a great way to engage viewers. You can post them on other platforms such as Facebook and YouTube, too. We'll talk about platforms later.
Airbnb is an example of a brand that uses video for PR storytelling. Check out this sample video, which aims to encourage people to book with them. Airbnb told the story of Cayce and her friends, who booked a cave-like home in Boulder through Airbnb and had a blast: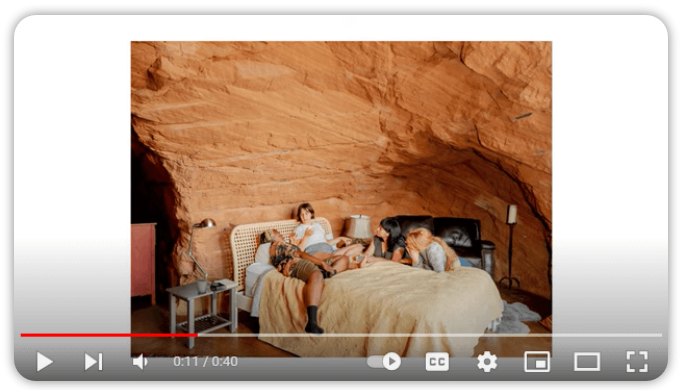 You can use PR storytelling in only-audio media, such as podcasts and radio shows. So, your storytelling can come in the form of audio ads and even interviews with experts.
You can also leverage PR storytelling in images. Come up with interactive content or traditional print ads. Here's an example of a print ad from Coca Cola. The story message is simple. When you open a Coke, you don't just open a bottle. You "open happiness":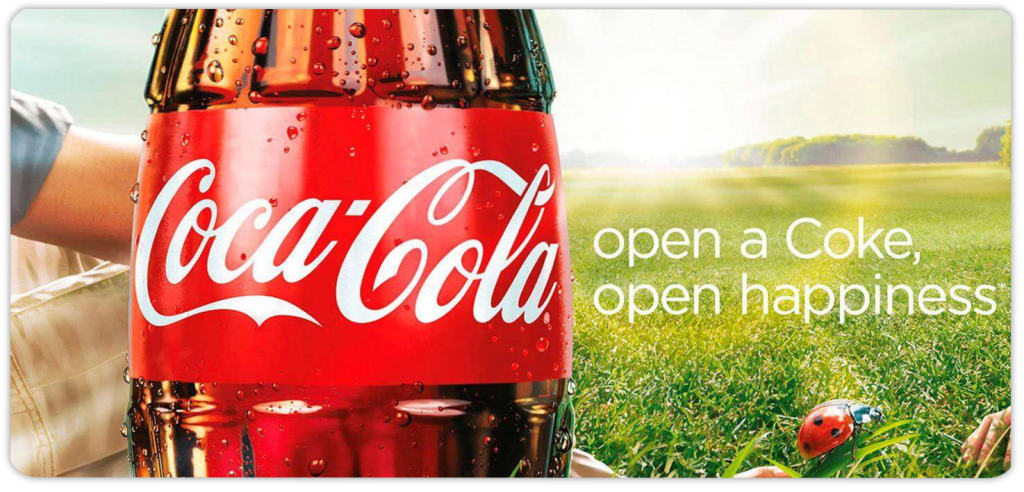 PR storytelling can come in primarily written text, too, such as blogs, articles, press releases, and even email newsletters. Check out this example from Airtable. The brand's story revolves around the email recipient as the main character. Then the brand segues into its call to action on templates:/wp-content/uploads/2020/10/email-marketing-example-by-Airtable.png
To connect with your audience better you can use customer engagement tools like involve.me. Create knowledge quizzes, feedback surveys and product recommendations to please your audience and keep them on your website longer. 
3. Start Scripting Your Story
Okay, so it's time to start scripting your story. You can start by going back to your business core and story messages. Consider them when coming up with your story. 
Put yourself in the shoes of your target audience. Apart from going back to your audience persona, look at customer testimonials and use quizzes to collect information about what the audience thinks of your brand. You can use this data to create a storyline that resonates with your audience.
Also pay attention to your tone of voice. For example you might be able to connect with your audience faster by being emotional and authentic.
Nike has been using this strategy for years. In its ads and other promotional materials, Nike has portrayed sports as a force for good for society.
Check out the "You Can't Stop Us" commercial, which celebrates the power of sports that unites people, advocates for change and promotes equality: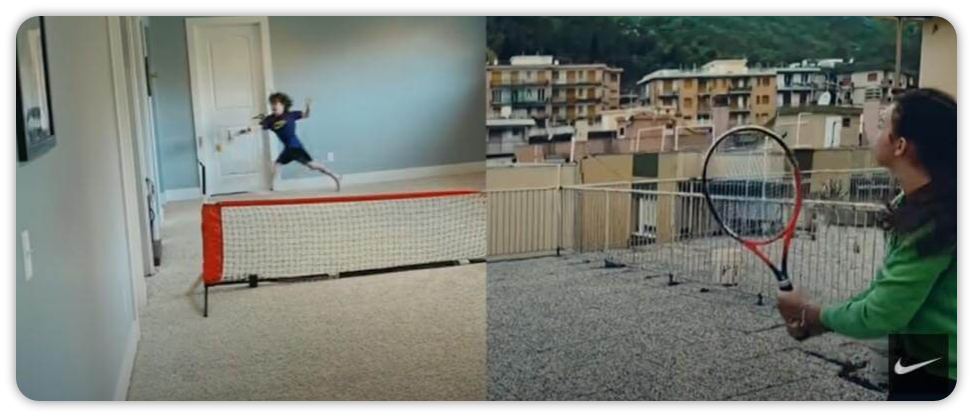 Still do not know how to write your PR story? Here are more great examples to draw inspiration from:
Disney
Disney's ad for Disneyland in Paris is a perfect example of the power of PR storytelling.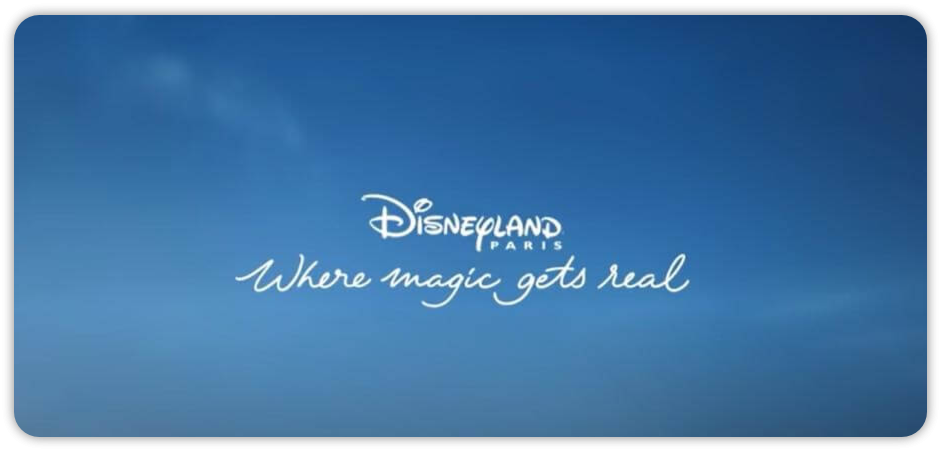 The company uses anthropomorphism–or the attribution of human emotions to non-humans–to convey the magic and excitement that children feel for Disneyland.
Skype
The PR team at Skype knows that it's their story that really sells the product. They use PR storytelling to market Skype as a tool that brings people together.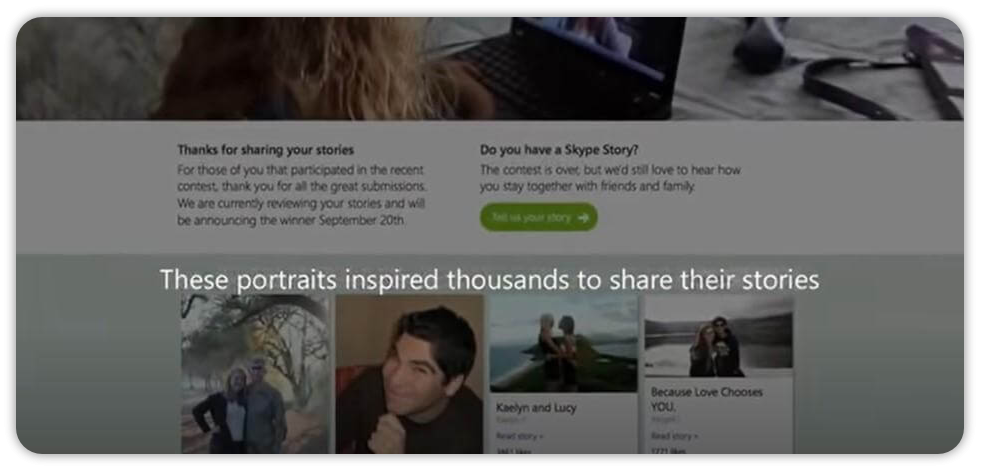 There's no denying that today's customers aren't just looking for a product; they're looking for an experience. According to Harvard Business School professor Gerald Zaltman, "95% of our purchase decision-making takes place in the subconscious mind." Even while it can appear difficult, PR storytelling is actually a fantastic opportunity for you to establish a relationship that goes far beyond a simple transaction.
4. Share Stories Across Multiple Platforms
When your brand is telling a story, it's crucial to tell it in all the places where your audience can access it. That means not only on social media like Facebook and Twitter but also on your website, and even in public presentations and traditional media.
For example, if you want to share a compelling narrative about your brand and the people, you can start with a statement on Facebook, then expand that thought into a blog post with more details and context. You could even expand the story into a podcast. 
The idea is that the more channels you employ to tell your story, the more people will connect with it and recognize it as yours. 
In Closing
PR storytelling can help you connect with your audience. The good news is, it's not as difficult as it sounds. Just follow these four tips:
Identify your story and core messages

Decide on your content form

Write a story script

Share your story across multiple channels 
If you use PR storytelling to your advantage, you'll reap the best results. Good luck!
Author:
Chris Norton is a founder of B2B PR agency Prohibition, former University lecturer, author of "Share This Too" and his social media training blog which is listed in the UK's top 10 PR and social media marketing blogs. 
Free Templates For Lead Generation
Easily embed interactive content into your website