You know how the song goes. Your team spends hundreds of hours analyzing data, developing a customer acquisition strategy, and reaching out to people who've never worked with your business before… Only to discover that those people aren't interested in what you have to offer.
Most people go back to the drawing board at that point and spend even more hours working out different acquisition strategies.
But what if we told you that all of that time would be better spent on developing customer retention programs? Even though the goal of every business is to develop, you should still cultivate your customer base first. Not only it is between 5 and 25 times cheaper but it can also bring you more money.
Today, we're going to talk about the importance of client retention and increased customer lifetime, discuss what tools can help you the most, and share a couple of proven retention strategies.
What is Customer Retention?
For lack of a better term, your client retention strategy is a set of initiatives that are specifically designed to encourage your existing customers to repeatedly buy your products.
Furthermore, the process should turn your first-time customers into happy customers and brand ambassadors that will attract even more consumers with word-of-mouth marketing. 
Why Is Customer Retention Important?
Why should you put such an emphasis on customer retention rates versus customer acquisition? It will have a major impact on your cash flow and bottom line. Recent research indicates that raising your retention rates by a mere 5% you'll increase your revenue by at least 25%. Imagine how much you can earn by keeping your customers happy. 
How to Calculate Your Retention Rate?
If you really want to find out just how effective your customer retention strategies are, you need to know how to measure them. Luckily, unlike many other metrics, calculating your retention rate is not that hard. According to Salesforce, this is the formula for calculating customer retention: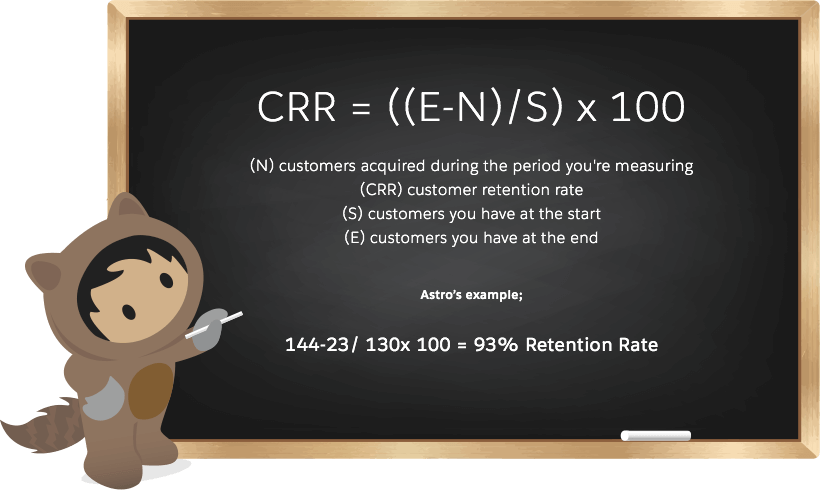 In the formula S is the number of people currently doing business with you; E is the number of people you have at the end of a certain period; N is the number of people you managed to acquire during the period you were measuring your retention rate.
4 Types of Customer Retention Tools
There are literally hundreds of different tools out there that can help you stand up to customer expectations and provide personalized service. 
Not to worry, we crafted a list of the most effective/popular ones that can help you shape your customer retention strategies and tweak them to perfection.
1. A/B Testing Tools
To ensure a seamless experience for your loyal customers, start running A/B tests. It will help you re-tool every aspect of your website from your content to navigation. A/B testing can improve your ads, retargeting marketing strategy, and customer retention rates as well.
Recommended tools: Google Experiments and AB Tasty
2. Personalization Tools
Offering a product or a service isn't enough if you want to have devoted followers. In this period of time customers crave personalized experiences, and fortunately, various tools exist to cater to each individual's needs. You can do this through product recommendations, ads, and content. Check this article to learn how to create a branded product finder from scratch. 
Recommended tools: involve.me and OptinMonster
Create Your Own Product Finder
Start with a template code free
3. Customer Support Tools

Customer satisfaction and word-of-mouth advertising need to be earned.
 To deliver excellent customer service and enhance the overall customer experience, it's crucial to ensure your support agents are well-informed about each individual customer. Maintain detailed customer records in order to provide personalized assistance and keep customers satisfied.
Recommended tools: Freshdesk and Help Scout
To stay informed about your users' experiences, gather valuable and continuous customer feedback through NPS surveys. Gathering feedback will help you filter out unhappy customers and build an automated review funnel.
Create Your Own NPS® Survey
Start with a template code free
4. Messaging Tools
Building strong customer relationships and fostering an emotional connection is an ongoing responsibility that operates around the clock, 24/7/365. However, it's essential to recognize that you and your team also deserve time off.
That's where customer service messaging tools come into play—they can assist in addressing basic customer inquiries and providing support even when your representatives are unavailable. With available tools, you can maintain a high level of customer satisfaction and reduce the customer churn rate.
5 Proven Customer Retention Strategies
Your mission is to build a devoted client base from the ground up while effectively managing customer acquisition costs. To achieve this, it's crucial to provide reasons for customers to keep coming back to you and refer potential customers through a robust referral program.
Ensuring present customers' full satisfaction is paramount, and implementing proven customer retention strategies will encourage them to engage with your brand, share their stories, and foster a thriving community of like-minded individuals around your company.
1. Start an Onboarding Program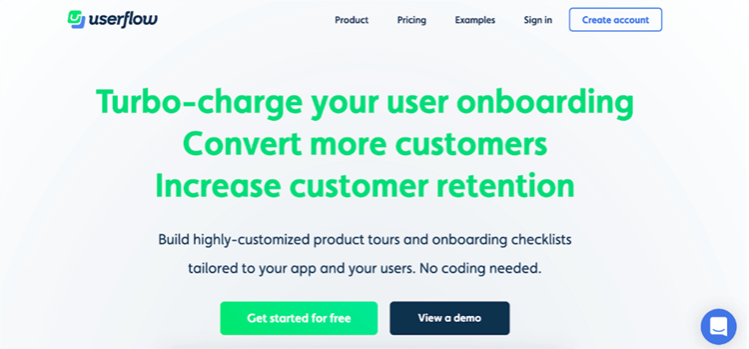 You may be familiar with employee onboarding programs, but have you considered customer onboarding for enhancing customer engagement? These specialized programs are designed to acquaint customers with your product or service, ensuring they have a smooth journey from the initial purchase onward.
Through in-person meetings with dedicated business representatives or informative pre-recorded videos, customers can learn how to use your offerings effectively, leading to greater customer loyalty and retention. Investing in customer onboarding is a testament to your commitment to providing exceptional experiences, even after a bad encounter, and it goes a long way in building a strong and lasting relationship with your valued customers.
2. Create a Retention Calendar
Maintaining regular communication with your customers is essential for every company, especially when aiming for customer retention and addressing negative feedback effectively. Keeping in touch with them regularly and using a well-organized calendar to schedule calls, messages, and emails can help you build a strong and lasting connection.
Understanding your customers' preferred communication channels enables you to tailor your outreach, ensuring a seamless and engaging experience with your product offerings. Also, staying in touch allows your customer support team to promptly address any concerns right on the spot.
3. Introduce a Loyalty Program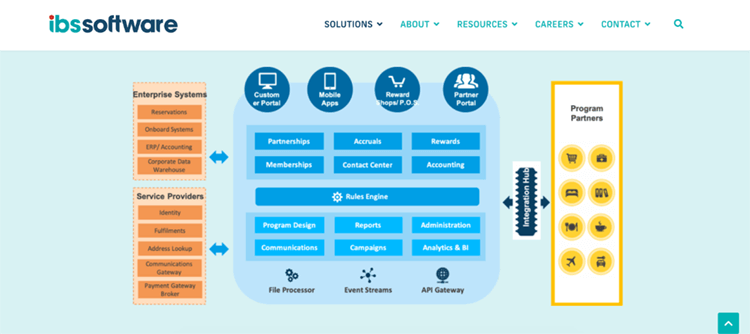 Implementing loyalty programs can significantly contribute to your customer retention efforts by rewarding your loyal customers with tokens of appreciation such as coupons, swag, or exclusive rewards. This thoughtful gesture not only keeps your customers satisfied but also fosters a sense of appreciation, demonstrating that your company goes the extra mile to exceed their expectations. It's essential to remember that your top 10% of customers, who are your most loyal, tend to spend three times more than the rest of your regular clientele combined.
Nurture their loyalty throughout their customer journey to foster long-term relationships. Consider leveraging targeted email campaigns and personalized offers to make them feel valued and special.
4. Encourage Social Responsibility
Being socially responsible is simply a must in this day and age. People no longer want to deal with lifeless corporations; they seek to collaborate with those ready to take a stand with them. Find a shared goal with your coworkers and invest time, effort, and, if possible, money into it. A few years ago, Lego invested a substantial portion of their revenue into making their product more environmentally-friendly, resulting in increased sales soon after.
5. Send Out a Company Newsletter
The last customer retention strategy on our list is fairly simple but essential nonetheless. Starting a newsletter is a great way to keep regular shoppers engaged with your product and connected to your organization. The best part is that it doesn't require significant investment—just write and send regular emails to your customers, and you're all set. Plus, you can automate the process almost entirely, saving time and effort.
Keep Current Customers Instead of Hunting New Ones
The message for today is simple: learn to cherish what you already have. Use social proof, there's no need to spend hundreds of man-hours and tens of thousands of dollars on chasing and onboarding new customers when you can cater to the ones you already have hooked.
Three things to keep in mind:
Recognize the value of your current customers over new ones in their customer journey.

Leverage a customer loyalty program to encourage future purchases and foster long-term relationships.

Use cost-effective and easy-to-use customer retention tools to strengthen customer loyalty.
While prioritizing existing customers and implementing retention strategies with social proof, you won't have to worry about acquiring new ones ever again. Once you develop a loyal customer base through your customer loyalty program, they will do the job for you, paving the way for future purchases and sustained success.
User Engagement Use Cases
One platform, many applications