Good marketing automation makes you feel like you have cloned yourself. Great marketing automation makes you feel like a wizard, turning clicks to sales while you sleep. Future-proof marketing automation is a carefully curated eco-system of tasks and processes that continues to delight customers.
Automation means different things to different people. For sales teams it is automated follow ups, for HR teams it is frictionless interview scheduling and for marketers it's anything from personalized emails to reporting.
While everyone can benefit from automating their work, marketers cease to be human and turn into revenue wizards when using the right automation framework.
Why is automation such a game changer for marketers? Let's take a deeper look.
While sales communication consists of one-on-one conversations, marketing communication is a one-to-many conversation. Makerters stand on a stage talking into a microphone in front of large audiences, while sales reps get to know everyone individually and react to what they're saying.
For a long time, this type of interaction could only be created by having a large team with infinite booking calendars. However, with the rise of automation technology, customer interactions get increasingly more personal.
It can start by simply calling your customers by their first name in an email. Or sending a completely different email depending on what products they've looked at. Or not sending an email at all, because they don't seem like they'd appreciate it.
Marketing automation creates a fool-proof way to collect customer data and turn that data into personalized brand interactions. The smarter the tools you use, the easier it is to implement and tweak to perfection.
Real-world Implementations of Marketing Automation
Let's start with practical examples of real companies using AI and marketing automation to create better customer interactions. There practices ultimately lead to:
1. Higher engagement. Social media audiences love interacting with smart, dynamic content to get personalized product recommendations.
2. Higher conversion rates. People are likely to purchase higher value products if they're recommended to them in a personalized way. (source)
3. Higher virality. Fun, memorable brand interactions will result in your audience sharing your content which creates a viral loop. Viral loops will bring you more customers in a hands-free way.
So what specific content can you brand create to get this triforce of marketing magic? Harvard Business Review recently published a 19 page long in depth marketing AI analysis, splitting smart content into the following categories: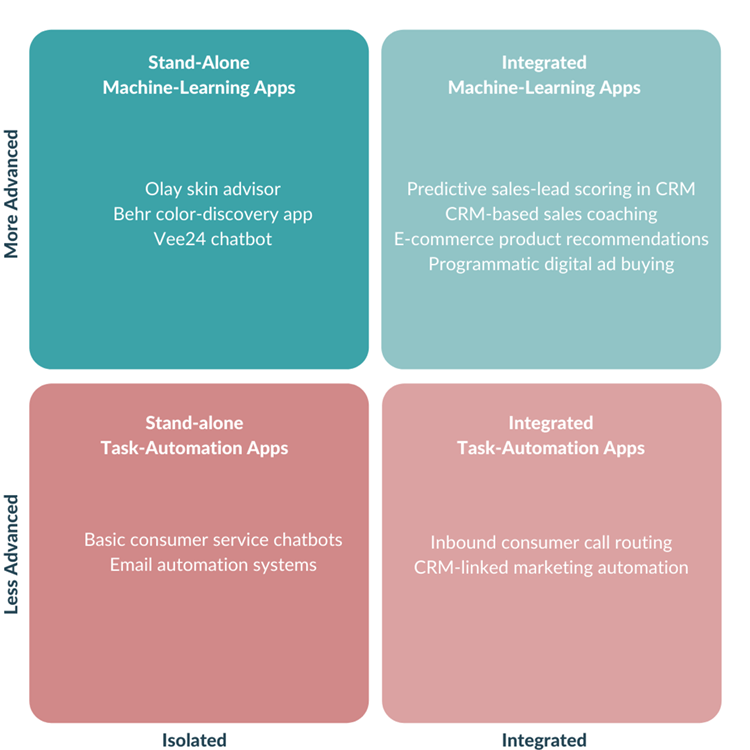 Let's take a closer look at what this content is and how you can create it with zero technical skill.
1. Automated E-commerce Product Recommendation
An automated product recommendation system is there to recreate a sales rep asking you what you're looking for when you walk into a store, but in a digital store.
It asks customers questions a sales rep would: "Does the camera need to be waterproof?", "Are these running shoes for a treadmill or will you be using them outside?" or "Do you have sensitive skin?"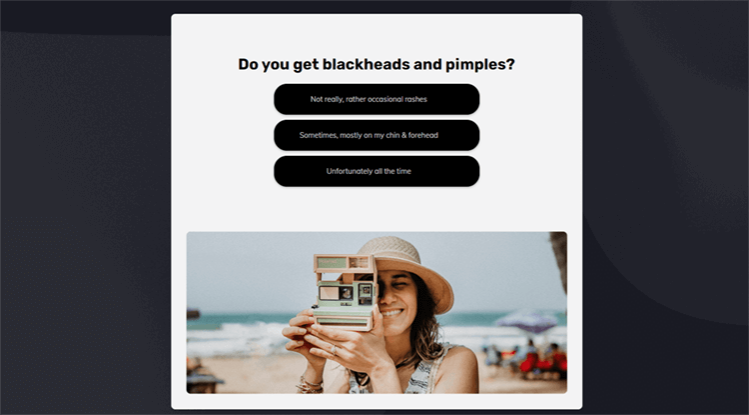 In digital stores, the sales rep has been replaced by a product recommendation quiz. It asks all the same questions and directs to a product all the same.
Even better, in a digital store, each customer conversation is tracked. So you know what most people come in looking for and how spot-on your recommendations are.
How do you make a product recommendation quiz for your business? It's simple - just grab one of the free templates below. They all come with built-in analytics so you can see what your online customers think.
2. Automated Product Configuration
As scary as product configuration sounds, it's much simpler than you think. Similar to product recommendation quizzes, all you need to do is ask the right questions.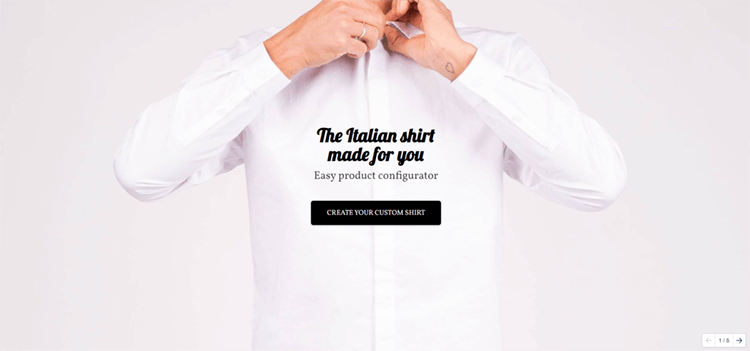 This product configurator is for a small father and son type of business. They're great at making custom fit Italian shirts, but not so great at making digital sales. All they have is an Instagram account with a link to this product configurator in their bio.
They ask questions about the fit, the fabric, the size - everything an expert tailor needs to make a shirt.
The Current State of Marketing Automation
You can judge the state of marketing automation from two points of view: the marketers and the customers. Both have different needs, grievances and expectations.
From a Marketer's Perspective
Let's start with marketers. They have a hard job to do: find people who had no idea a company existed earlier today and turn them into loyal customers by the end of the quarter.
It's a slow, intricate process with too many variables. And, in the best case scenario, 98% of it fails. The average website only converts 2% of its visitors into leads. How do we get this number higher?
Targeted campaigns convert 26.5% more purchases. The only way to create them is through behavioural automation. Automated visitor tracking and behaviour reporting can help marketers see conversion paths and build stronger ones.
AI can help businesses get more sales by recommending specific products similar to the ones visitors have looked at.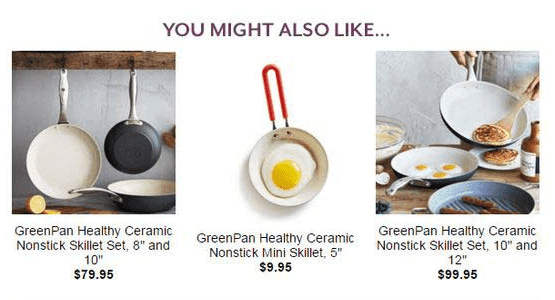 The data load alone is objectively easier to manage by AI than by people. And we haven't even gotten to using the data yet! Segmenting customers into lists and delivering different content to them is a nightmare when all you have is an overcrowded excel sheet.
Knowing who your customers are is crucial in order to sell to them. Sales reps know to ask how the customer's dog is doing before moving onto a pitch. Present day marketing automation can recreate personal, human interactions in a scalable way.
From a Customer's Perspective
Automation from the customer's perspective stands and falls on one thing: personalization. The average customer expects their shopping experience to be personalised. What "personalised" means keeps getting more advanced each year as yesterday's newest tech becomes today's bare minimum.
Calling your customers by their first name is not enough anymore. A few years ago they might have fallen for the "First name in the subject line" trick before every company jumped on the bandwagon. But not anymore.
Research shows that that basic personalisation fails to engage consumers in a real way. Just 8% of survey respondents said that a brand addressing them by their first name would make them engage. Similarly, only 7% said they would be likely to engage with a birthday email.
Intelligent personalisation is not basic data collection. Anyone can do that. Recording relevant behaviour data and preferences and showing your users dynamic, real-time interactive content is the level of personalization your customers expect in 2022.

Nearly half of shoppers surveyed by Segment (49%) have purchased a product that they have not initially intended to buy after receiving a personalised recommendation from the brand.
40% of US consumers said that they have purchased something more expensive than they originally planned, because their experience was personalised. [...]
Some more positive effects of personalisation include your clients to have increased chances to:

Become repeat buyers

Tell friends or family about you

Leave a positive review

Post a positive comment on social media
On the other hand, negative effects of no personalisation or personalisation done wrong are just as significant. If you get your user's name wrong or misspell it, misgender them, show them stuff they are not interested in or ignore their negative feedback, be prepared for your users to:

Not purchase from you

Complain about you to friends and family

Unsubscribe from your emails

Unfollow you on social media
So it's not only about whether to use personalisation in all stages of your users' buyers journey, but also how to use it. Businesses are catching up and what used to be enough two years ago doesn't cut it anymore.
What Today's Marketing Automation is Capable of
With today's rapid progress of marketing automation technology, the possibilities of what you can automate are close to endless. When you think about what your business should automate, it's safe to assume there are no technological limitations.
This mindset shifts the focus from "What can we do?" to "What should we do?". It's no longer about how smart the technology is, but rather how well you know your customers.
The biggest challenge of implementing a marketing automation strategy is not using the tools, but using your brain. Let's quickly glance over the types of automation that can help you run your business smarter.
1. Intelligent Engagement
There's a set of "rules" that you need to keep in mind when trying to engage your audience intelligently.
Engage with them while they're trying to engage with you.
Instead of making everyone go through a generic, cookie cutter experience, collect the data and follow up via email later, talk to your customers while they're talking to you. Create a dialogue instead of a series of monologues with long chunks of silence in between.
Smart engagement automation functions like logic jumps will make your customers feel more heard. Every response can have a custom reaction.
Take the quick interactive tutorial below or keep reading →
2. Intelligent Follow-up
If a customer asks you about apples, he shouldn't get a follow up email about oranges. It sounds simple but easy to overlook basic human intelligence when setting up automated email flows.
Respect previous interactions and keep it relevant to them.
An efficient follow up is as personal as it can be. Emails with personalized subject lines get 34.7% higher open rates and 26.6% more sales. You can personalize emails with any information you have collected during customer onboarding.
What is customer onboarding? It's a process all your new customers go through. It serves two purposes: helping customers get to know you and what you can do for them as well as sorting them into different buckets based on their behaviours, demographics and preferences.
Creating an onboarding funnel is easy - just grab one of these templates! They're completely free.
Once you have the customer data, personalizing every aspect of your email communication is easier than you think - all you need is the right tools. Here's a quick tutorial on how to do it painlessly:
3. Intelligent Feedback Collection
Customer feedback is crucial - it helps you identify what works and what doesn't. You need feedback to improve. An automated feedback collection system keeps your finger on the pulse of your customer base.
Manage your brand's online reputation.
How do you get this feedback? Many companies incentivize feedback with discounts or competitions. You might have gotten one of those "Want $10?" emails.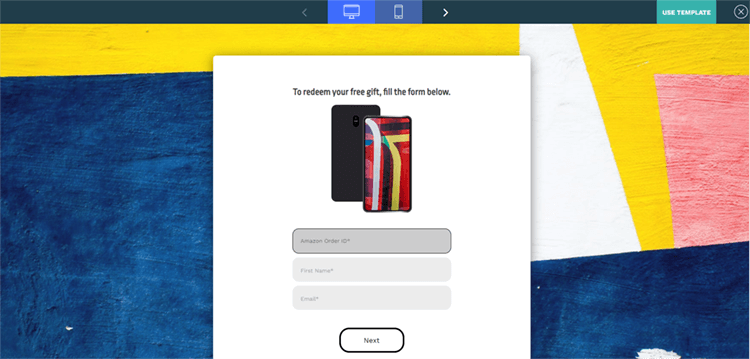 The easiest way to get feedback would be to simply email everyone at once and then sort through the feedback. Doing this helps you identify promoters and ask them to leave a review on a public platform. All negative feedback can be kept internal for your eyes only.
Here are 6 free templates that help you do that in a completely automated, hand-free way. Just set it and forget it.
Final Word
Marketing automation is drawing a straight line from anyone finding out about your brand to becoming a loyal customer who won't shut up about how great you are.
If you look at your customers as a group, this line can never be straight.
You can only draw a straight line between one specific customer and one specific purchase. And the only way to do that if you have more customers than you can count on one hand, is with marketing automation.
Interactive Templates
300+ Editable Drag & Drop Templates