Quizzes create a vital part of every successful eCommerce brand. If you can use them right, they can help your eCommerce increase brand awareness, boost revenue, and improve your marketing strategy.
Get Started: Make A Lead Generation Quiz
Using One Of Our 200+ Templates
In fact, Zenni Opticals' quiz generated $1 million in revenue and 29.5k lead conversions.
In this article, we'll look at ways to use quizzes in your eCommerce brand to generate sales.
7 Ways to Generate Sales Using Quizzes
1. Personalize Your Marketing
Knowing your audience is key to a successful marketing strategy.
This is mainly because we are bombarded with tons of ads on a day-to-day basis. On average, we are exposed to anywhere from 5.000 - 10.000 ads a day. Unfortunately, because of that, we turn down almost everything we see.
An easy way to stand out is knowing your audience and personalizing your content.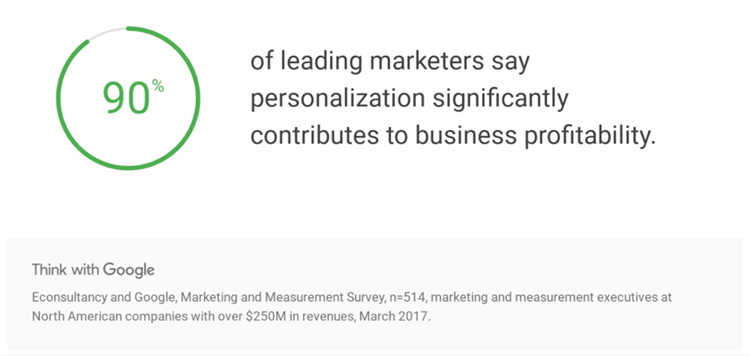 Unfortunately, most marketers have trouble understanding their audience and tailoring their strategy to them.
And that's precisely where quizzes come in handy.
They will help you find out everything you need to know about your audience so you can produce better content. An excellent example of that comes from Spongelle's quiz.
They try to get to know their audience better and recommend them the right product.
Do the same with your eCommerce brand. Find out more about your customers, discover their desires and stay relevant.
It will go a long way in boosting your sales and maximizing conversions.
2. Collect More Leads & Grow Email List
Email list building is one of the best ways to make your eCommerce brand profitable. This is because email marketing has the highest ROI of all marketing channels.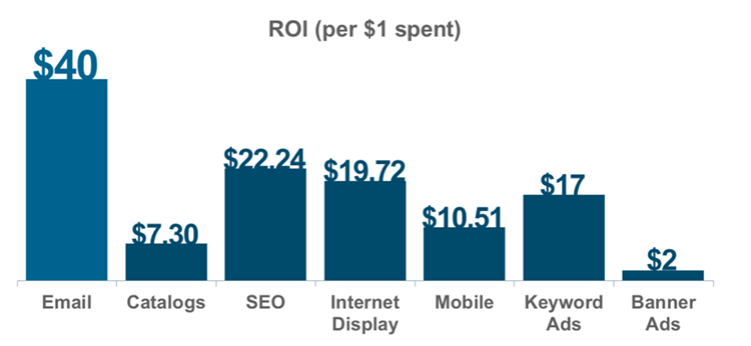 And quizzes are a great way to build your email list and start rocking your sales. You can see an excellent example of that by Spongelle's quiz. Their quiz will help you pick the right product, and after filling it in, you get a discount.
And you guessed it, to get it, you need to fill in your email address.
It's an excellent strategy to capture more leads, build a solid email list and increase revenue. It will go a long way in making your business successful.
Just make sure you're using the right lead magnet and well-written email series.
Having a great email sequence is crucial because poorly written emails can sabotage the effort you took with quizzes. (here you can find some of the best email marketers for your email marketing strategy.)
3. Better Retargeting
Social media is very popular nowadays, making it a great place to promote your brand and products.
If you're a marketer, you're probably aware of social media ads and how to use them. And you also probably know that the average conversion rate for Facebook ads is 9%. It's pretty good, but it also means that you're losing 81% of customers.
And to stop that, you should start using quizzes for retargeting.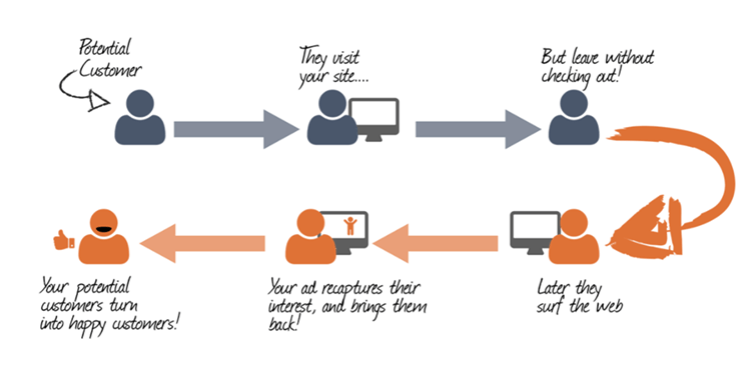 Creating a quiz is very easy, and you can be done with it in a matter of a few minutes. The post with the quiz will then look like below.
You can then show it to your audience who clicked on your ads but didn't purchase.
It will help you find out more about them and allow you to show more relevant ads in the future. Retargeting is vital for helping you stay personalized and will lead to a giant sales boost for your eCommerce brand.
But it's fairly difficult to do properly and that's why you should learn more about it.
And one of the best places to learn more is online course platforms. They are especially useful right now, because due to Covid-19, we can't physically attend seminars.
You should visit a few of your favorite online course platforms and learn about it there. (here are some of the best platforms to check)
4. Helps You Find out What Needs Improvement
What you can measure, you can improve.
Moving ahead is crucial because if you sleep on a success, you wake up with a loss. You can't allow your competitors to beat you.
That's why you need to look for ways to improve your eCommerce brand constantly.
Fortunately, you can throw away all the guesswork and let your customers help you discover problem areas that need improvement.
It's also vital to find out what works and what your customers care about the most.
You should create an easy quiz with no more than ten questions to ask your customers about the customer satisfaction.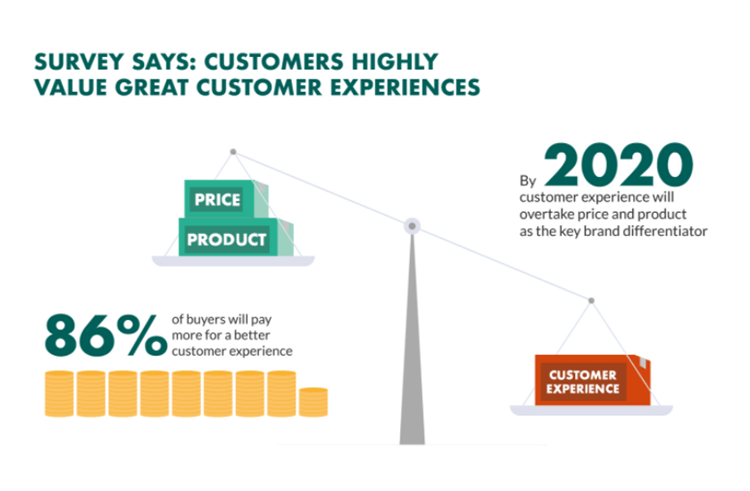 Remember, customer experience is a huge thing that can cost you a lot in sales if done incorrectly. Ask the right questions, improve your eCommerce brand and maximize your conversions.
5. Help You Promote Products
Too many choices can kill sales.
Your customers may stumble upon an article like this, and they can feel overwhelmed and so they won't be able to choose which one of them is right for them.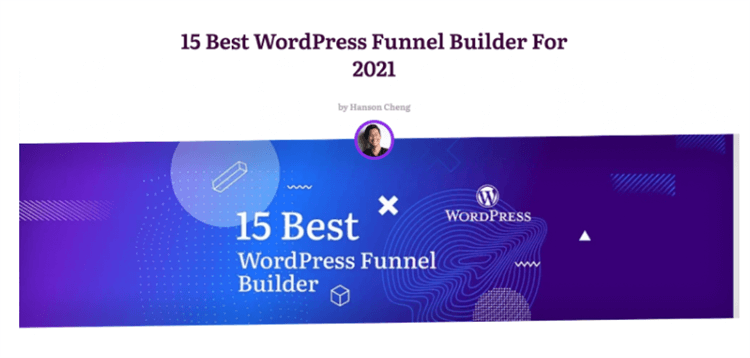 And that's why you should use surveys to recommend your customers the right products for them. You start by asking them simple questions that will slowly lead them to the best product solution.
A great example of that is a Shoe Finder Quiz by Brooks.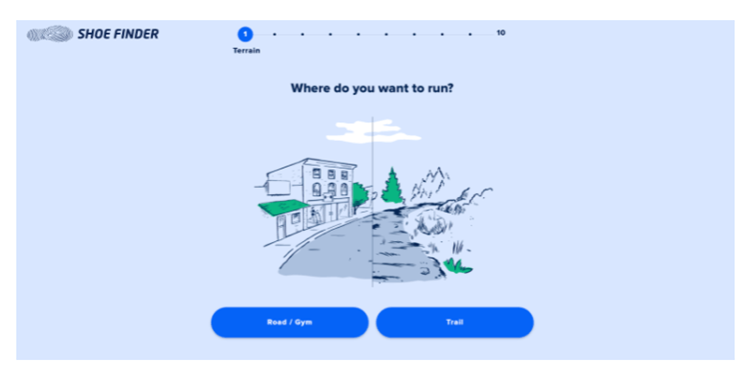 They ask you ten simple questions about your lifestyle, hobbies, how you dress, etc. And after you answer all the questions, you get your perfect pair of sneakers.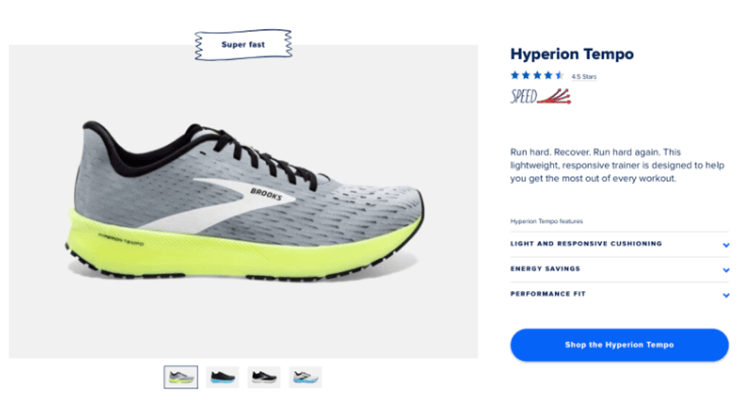 It works wonders because it helps your customers decide which product to choose. It minimizes their choices to one or two and leads to a faster decision.
Use product recommendation quizzes in your strategy and close more deals.
6. Educate, Show Importance, Sell
You may have the best solution on the market, but if your audience doesn't know they need it or have a problem they need to solve, they won't buy.
Fortunately, you can quickly educate your audience through online quizzes.
Below is an excellent example of that from CleanEatingMag.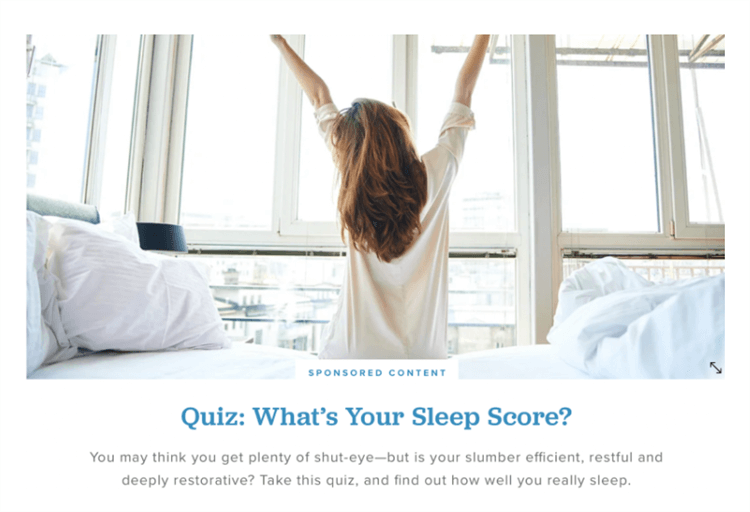 Their quiz will educate their audience about their sleeping quality.
And once you find out you have a problem - low sleep quality - they'll give you a bunch of articles you can read to improve it.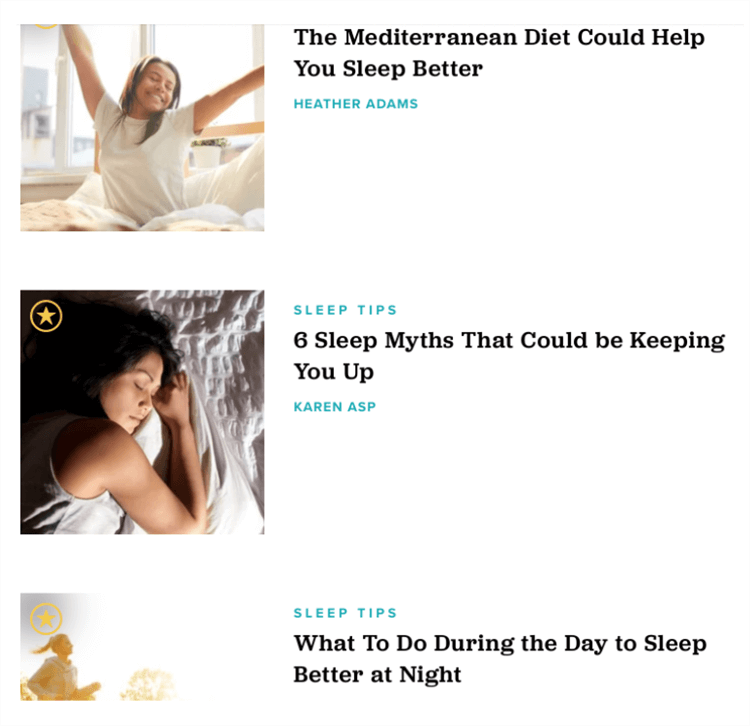 It's a genius strategy you should steal and use to yield more sales.
7. Get Shares & Increase Brand Awareness
Increasing brand awareness is critical to make people aware of your eCommerce brand. And quizzes are tailored exactly for that.
The reason behind it is simple - on average, a quiz gets shared 1,900 times.
It's supreme and can greatly help you with the lead generation and widening your reach - top of the sales funnel.
But if you're looking to get even better results, make your quizzes as visual as possible.
We are visual beings that love visuals and actions, and that's why you should include an image or a video every 75 - 100 words of your quiz.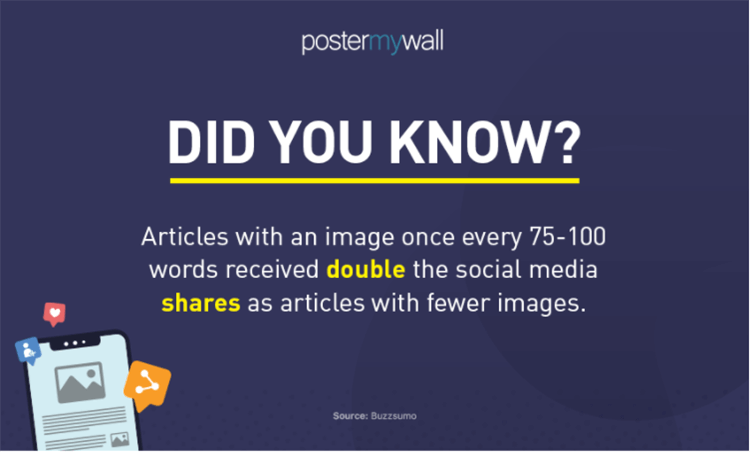 Or in other words, on every question.
It will make your quizzes more engaging and interactive. Just make sure to use the right video hosting platform when using videos. Or you risk video crashes and ruining the user experience.
8. BONUS TIP: Perfect Everything To Maximise Effectiveness
Low-quality quizzes won't take you anywhere. They'll only scare away your customers and do more harm than good.
That's why you should do everything in your power to make them as perfect as possible.
The first step is making them catchy and irresistible. You can do that by providing your audience with a benefit and writing a solid headline.
You can do something similar as we've talked about earlier with Spongelle.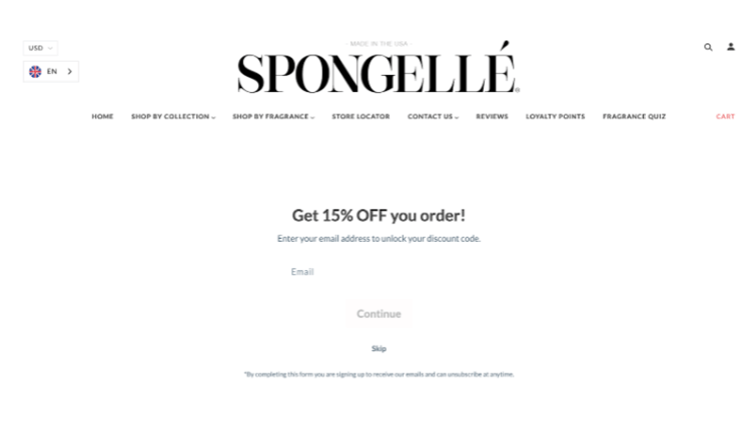 If your customers take a survey, you will reward them with a 15% discount.
Once you have them fill in questions, you're halfway through. Now you'll need to hold their attention and make everything beautiful.
You can easily do that by including a lot of visuals and videos wherever possible.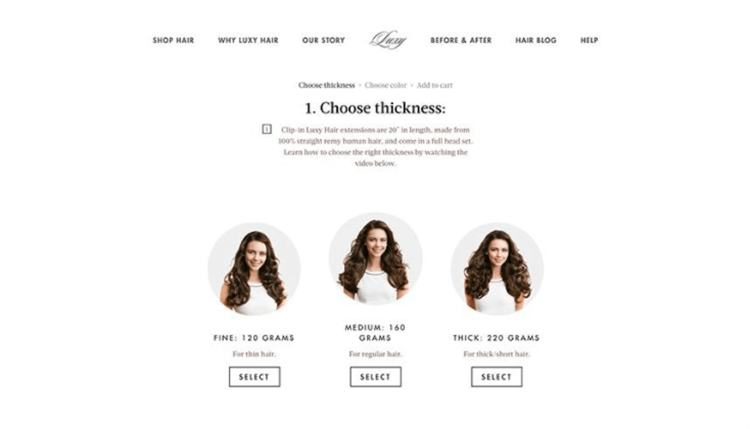 As you can see above, they could only write "Choose Thickness" and give you three options. But instead, they went the extra mile and added pictures that make everything a lot more beautiful.
It would be best if you also made your quizzes super interactive - this will really make your quizzes rock.
Airbnb has one of the best examples of that. They made their quiz look like a story which makes it super engaging and irresistible.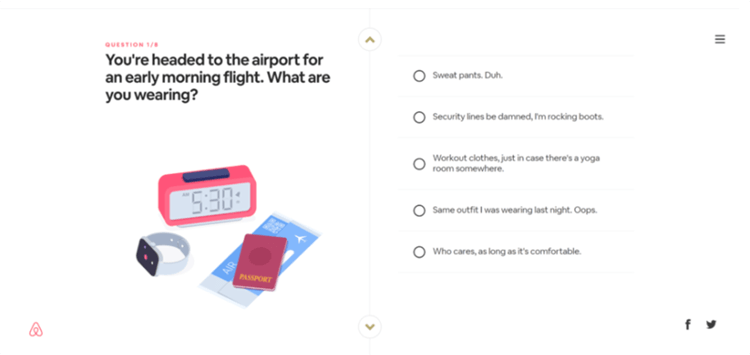 Lastly, be sure to use the right software solution to create quizzes as effectively as possible. (here are some of the solutions)
It will save you a lot of time you can on other things that matter.
Steal all of these secrets and make your quizzes better to boost your sales.
Conclusion
Creating high-quality, engaging quizzes is key to boosting sales and conversions. It will help you understand your audience more, better personalize your content and improve your marketing strategy.
In this article, you've learned about the 8 best ways to use quizzes to boost sales.
Follow the advice above, use it to your advantage and make your eCommerce successful.
Get Started: Make A Lead Generation Quiz
Using One Of Our 200+ Templates
Author
Hanson Cheng is the founder of Freedom to Ascend. He empowers online entrepreneurs and business owners to 10x their business and become financially independent. You can connect with him here.