Real estate is a busy field with so many things happening at once. From paperwork, client meetings to generating leads, there's always something to do.
But with the rise of real estate marketing automation, professionals in the field are finding new ways to streamline their operations. Businesses that adopted estate marketing automation software saw an impressive 14.5% rise in sales productivity!
What's more, these marketing automation platforms reportedly free up around 25 hours weekly for marketers.
This valuable time saved allows senior agents to spend nurture stronger relationships, expand their online presence and secure more deals with potential buyers.
Let's explore what is effective automation in property marketing and how its benefits for real estate experts.
What is Real Estate Marketing Automation
At its core, marketing automation refers to the technologies and real estate marketing software designed specifically for marketing teams and organizations to promote on multiple marketing channels and automate repetitive tasks.
In the real estate industry, this provides agents a distinct edge by enabling them to interact with prospective clients in a timely, personalized, and efficient manner, setting them apart from competitors who are still anchored to traditional methods. It also helps establish a stronger digital presence.
The Benefits
Efficient lead management: No more sifting through piles of business cards or spreadsheets. Real estate CRMs enable agents to easily segment, track, and nurture qualified leads.

Personalized and automated communication: Audience segmentation is key. Each client is unique, and email automation allows for targeted communication based on customer profiles.

Increased conversion rates: Through email campaigns, social media posts and timely communications, potential customers are more likely to avail with real estate services, be it booking a viewing, attending an open house, or even making a purchase, resulting in higher conversions.

Nurturing potential leads: Not everyone is ready to buy or sell right away. Automatic follow-up emails ensure that you remain on their radar, consistently providing value, so when they are ready, you're their first call.
The Process of Marketing Automation in Real Estate
For real estate professionals, estate marketing automation tools take over tasks like sending out email newsletters, scheduling posts on various social media platforms, and even segmenting your audience for targeted advertising campaigns.
involve.me, a no-code builder and an automation marketing tool help to create interactive quizzes, calculators, lead generation forms, and surveys. This platform is rapidly becoming popular for many in the real estate businesses because of its wide range of pre-built templates, detailed data analytics, automation capabilities and integrations with real estate email marketing tools.
Try involve.me for Free
Create Your Own Real Estate Surveys, Quizzes, Forms and Calculators
Get Started with 300+ Templates
Let's discuss the best practices on how you can automate process of lead generation using involve.me features and templates.
Step 1: Lead Capture
It all begins when a potential client shows interest and fills out a form on the real estate website or other digital platforms. This form captures essential details about the lead, such as their property preferences, budget and contact information.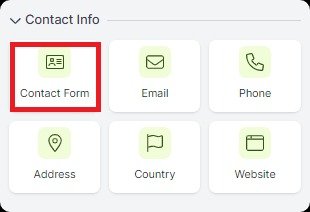 For example, the Contact Form for Real Estate is more than just a basic contact form; it's the first touchpoint, serving as a gateway between target audience and real estate agents.
Step 2: Appointment Scheduling
You can set option for the lead to schedule an appointment with a real estate agent. This could be for a property viewing, consultation, or any other related service.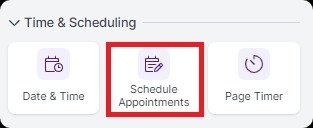 The Meeting Scheduling Form for Real Estate makes it simple for clients to set up appointment reminders. It offers hassle-free appointment setups, allows for document uploads, and even integrates with Calendly, ensuring that clients can pick a suitable time slot without back-and-forth communication.
Step 3: Automated Confirmation Email
Once an appointment is scheduled, leads receive a follow-up email. This email provides details of the appointment, reinforces their decision and helps in reducing no-shows. You can also send automated and custom emails to participants when they complete a submission, send lead magnets and even results of your giveaways.

For example, Giveaway Quiz for Real Estate is a fun and interactive quiz, aiming to both entertain potential clients and offer them a chance at winning giveaways.
Apart from serving as a Lead Generation tool, this quiz is vital for data analysis and insights. Real estate professionals can gain a better understanding of their customer by observing the choices made during the quiz, and tailor their real estate marketing strategies accordingly.
Step 4: Integration with Email Marketing Tools
You can integrate your forms or quizzes with email marketing tools such as MailChimp, Zoho, ActiveCampaign, or Constant Contact. These platforms help in the lead nurturing phase. The lead begins to receive automated email sequences according to their responses.
These could be property listings matching their criteria, market updates, or monthly newsletters. You can regularly send content like blog posts to keep them engaged and informed about the real estate market.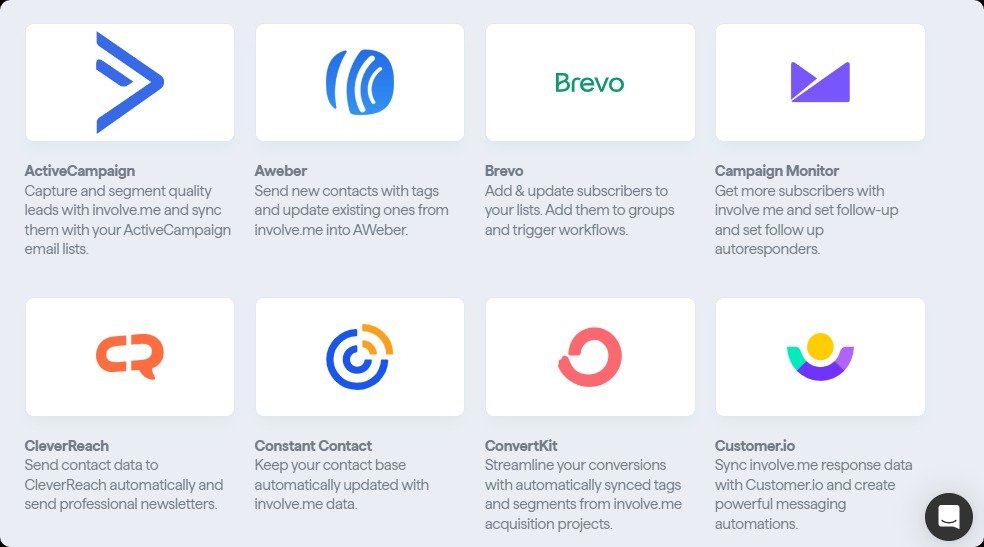 Step 5: CRM Integrations
Using CRM tools, like Keap, you can easily track customer engagement, and their activities, ensuring top-tier customer relationship management.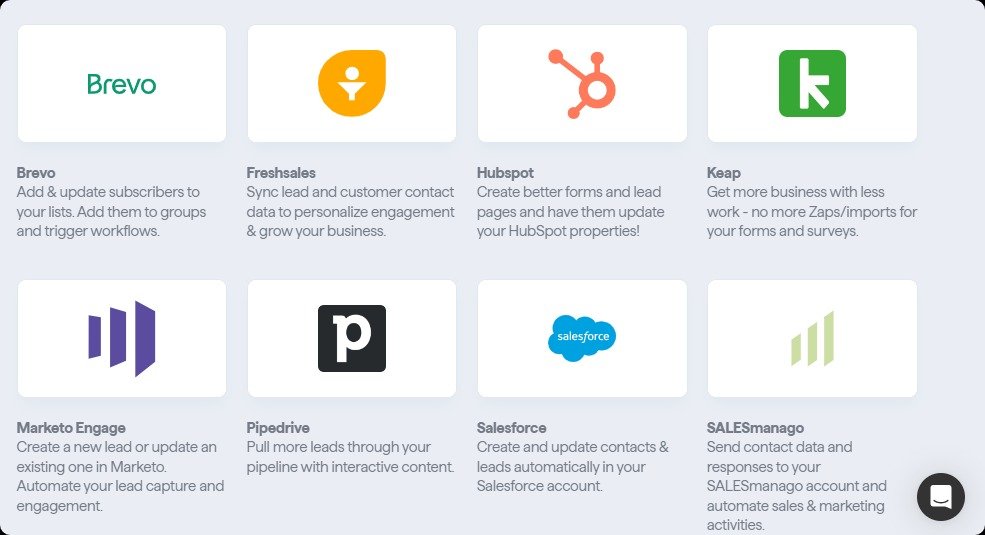 Step 6: Lead Segmentation
As more data is gathered, leads are segmented based on various criteria, such as their budget, property details, or location. This segmentation ensures that they receive content and listings most relevant to them.
Moreover, features like logic jumps and answer piping also help in providing a personalized customer experience. For example, if leads indicate interest in coastal properties, they will receive suggestions of only those properties.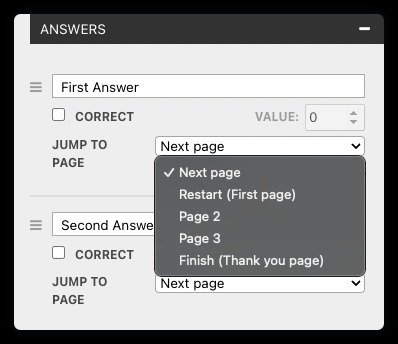 The Request Collection Form for Real Estate lets you gather specific client requests related to properties, be it maintenance, invoicing, or buying/selling intentions, ensuring the client connects with the right real estate expert.
Step 7: Social Media Sharing
Boost your social media marketing by sharing involve.me real estate quizzes and forms across various social media channels. In this way, you can enhance social media engagement, allowing a broader audience to interact with your content.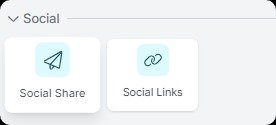 For instance, sharing a quiz titled like "Property Finder Quiz" make customers explore what kind of property would be their dream home.
As users take the quiz and share their results, your brand continues to gain traction, creating a snowball effect of increasing audience engagement and potential leads.
Every quiz submission is an opportunity. The data feeds into AI-driven algorithms that churn out insightful reports, helping real estate firms understand individual preferences.
Get Started!
So, it is obvious now how important it is to include automation in making your real estate business successful. The digital era demands a blend of technology and human touch, and tools like involve.me bridge that gap seamlessly.
Realtors can focus on what they do best: building genuine relationships and finding dream homes for their clients by automating repetitive marketing tasks.
Start creating engaging quizzes, insightful surveys, and dynamic calculators now!
Try involve.me for Free
Create Your Own Real Estate Surveys, Quizzes, Forms and Calculators
With our 300+Templates