Earlier, people used to purchase products from physical retail stores. Later, the wide scope of the internet and modern technological solutions have changed people's way of living and thinking.
More, and more retail business owners have started to invest in the eCommerce market. It offers attractive yield on their investments and perhaps fulfills the needs of modern consumers.
People now can order products from anywhere and get them delivered to their location within a timeframe. So when the transition started from offline stores to eCommerce, that is when personalization came into the picture.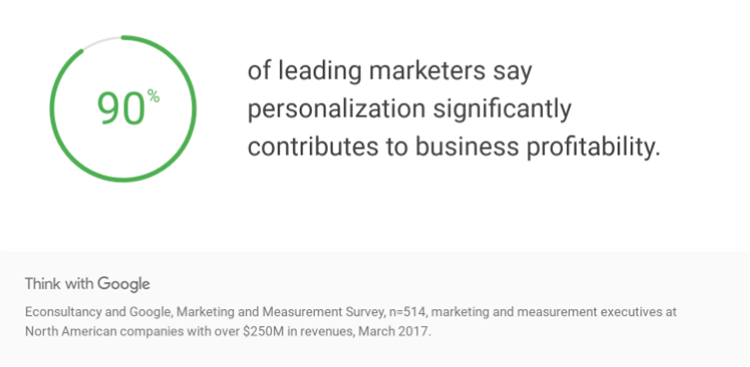 Heading towards digitization, more and more retail business owners are moving online and taking advantage of modern technology tools for business expansion. There are lots of entrepreneurs going online, but does everyone enjoy the same success? No, in fact, very few of them enjoy success while the rest are still struggling to get enough customer base.
Upscaling your retail business in this crowded market is not an easy feat. Marketers invest huge bucks in customer acquisition strategy, but what if your service is not up to the mark and standards.
Therefore, retailers are now making investments in personalization. With personalization, you will grow your customer base and revenue simultaneously. This is because, with personalization, you can improve the relationship with customers and deliver them a top-notch experience.
Personalization Matters More Than Ever
Marketing has changed impressively with time. From sending mass emails and printed brochures to running digital advertisements on Facebook and Google, today's marketers depend on a huge volume of data and personalization.
Personalization is no longer a buzzword in the retail sector because marketers know the importance of it in the digital age. And thanks to advanced technologies such as predictive analysis, artificial intelligence, and machine learning that help marketers to capitalize it and receive perks.
Indeed, personalization has become a top priority for many brands; hence you should constitute a strong personalization strategy that increases the chance of making purchases.
Today, three-quarters of customers claim that they are frustrated with mass emails and irrelevant content. Approx. 80% of US adults now believe that personalized marketing encourages them to buy products.
Now the question is how to achieve personalization; here are three ways:
Gathering data of your customers such as location, browsing history, and gender
Sorting that data to determine their interests and preferences
Deliver a relevant and personalized customer experience based on collected data
No doubt, for the retail sector, personalization is tricky, but it will help them stand out and, consequently, drive more sales and more quality interactions with customers.
According to McKinsey, if your marketing strategy contains personalization, you can drive up to 15% more revenue in the long run. It means personalization is here to stay for a long time as it will help you position your brand above the competition.
So without any ado, let's throw some light on personalization trends that will rule in 2021 and beyond.
Omnichannel Personalization
Well-known research shows that the trick to deliver a personalized experience lies in the seamless integration of platforms. It means brands should let customers move from one device to another without any hurdle.
In the future, omnichannel marketing experience will make automation easy and even more important. According to the Harvard Business Review, more than 46000 customers between 2025 to 2017.
Only 7% made purchases online

Only 20% shopped via store

While 73% used multiple channels
Here you can take the example of Nike as it delivers an outstanding omnichannel personalized experience to its customers. After adopting this strategy, they have experienced a hike in digital revenue approx. 35%.
Using the Nike+ app, customers now can sync their data that eventually foster customer loyalty. Here you can see how it offers a personalized customer experience to each step.
With smart TVs and smartphones, customers feel connected all the time; you might have heard how you can control the temperature of home AC while sitting at the office. Restaurants allow customers to place orders from wearable devices.
In the same way, grocery retailers intend to build grocery delivery apps. This way that customers can place an order from any device because omnichannel is the future of marketing and allows them to offer personalization across all digital channels.
AI-Powered Personalization
As said earlier, AI and ML technologies have made personalization much easier. Moreover, it also helps brands to sort huge volumes of data in seconds without any error.
This is why retailers and tech vendors are always looking to implement AI-enabled tools that make the decision-making process transparent and allow brands to deliver personalized experiences from landing to checkout.
For instance, JackRabbit sends personalized automated emails to customers and reminds them to make a purchase of running shoes or sportswear. This email also contains information about the consumer's last purchase along with relatable and fresh content.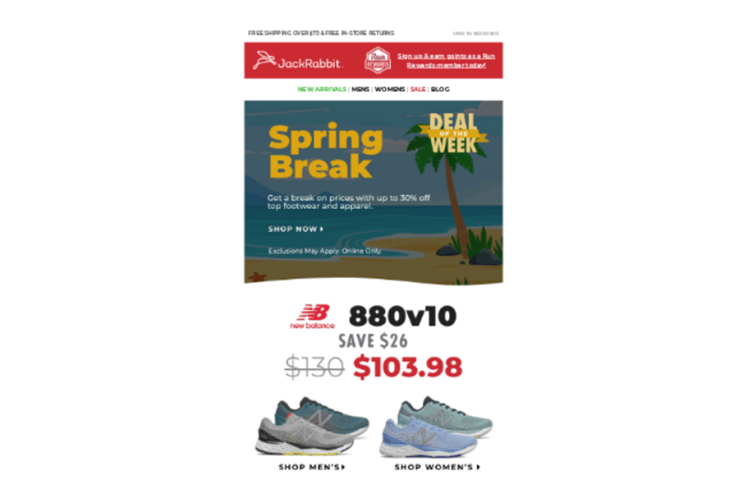 We all have seen how Amazon's product recommendations are automatically sent to customers that make it crystal clear for customers to understand what data is used to send those relevant products.
For instance, earlier, if you have placed an order for a "small" size, the site will show you all the relevant products that fit your body shape and encourage you to make a purchase.
Moreover, brands are also sending personalized mail with names and other important information that customers feel valued. And this trend will continue to dominate even in the offline retail sector.
Hyper-Personalization
According to the research conducted by Salesforce, more than 51% of customers want brands to anticipate their requirements and deliver relevant content that interests them. Well, personalization is different from hyper-personalization, but there is no perfect definition of it.
In the words of Capgemini, hyper-personalization is the advanced and real-time customization of offerings based on customer's preferences that eventually encourage customers to make a purchase.
For instance, Stitch Fix is an online retailer that uses customer's data in order to enhance the overall buying experience. Due to accurate suggestions, Stitch fix has been enjoying massive success with the hyper-personalization strategy.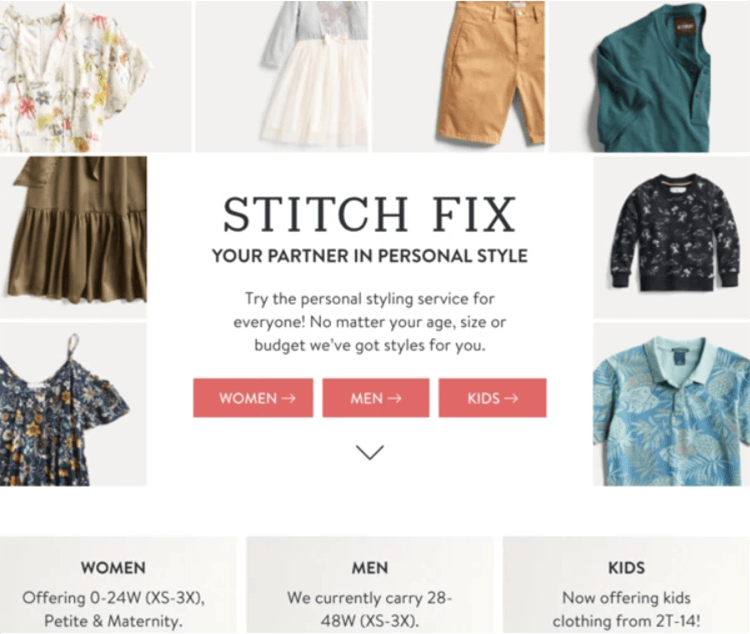 Constant advancements in technology have made it possible to deliver a hyper-personalization experience; from content to digital ads to product suggestions, everything is hyper-personalized.
Not only the retail sector but popular brands such as Amazon, Starbucks, Spotify, Netflix, etc., delivering specific content to customers based on their preferences and needs.
Takeaway
Personalization is a hot topic that enhances the customer experience with the brand. It all starts with knowing customer's preferences, thanks to modern tech tools that help marketers to analyze customer's behavior and purchasing patterns.
Retailers who leverage machine learning technology will see a significant hike in their sales. Keep in mind the above trends and constitute a personalization strategy that makes customers feel valued and welcomed as individuals.
Author
Brijesh has been the tech activist, blogger, and internet marketing officer of Elluminati Inc for more than three years. His concern is to educate people interested in technology. He is passionate about helping people in all aspects of SaaS, digital marketing and other related topics that make tomorrow's world better. He is fond of writing useful and informative content that helps brands grow their business.