Imagine a cat owner receiving an email discount on dog food.
Will the person use it?
Most likely, the buyer's reaction will be total frustration: I wish it was cat food instead. I just recently bought it from this online store...
In this case, a seller invested time and efforts into digital marketing but did not get results because customers were not segmented properly.
Do you also try to market your products/services by throwing spaghetti at the wall to see what sticks?
It's time to leave guesswork back in the past, improve your marketing efforts with customer segmentation, and meet your audience's wants and needs.
What is Customer Segmentation?
It is a process of segregating customers and/or leads into manageable parts (subgroups) on the basis of some shared characteristics.
For example, it can be the same location, gender, income, etc. or similarities in buying behaviors and preferences of consumers.
Generally, marketers distinguish the five principal approaches to categorizing buyers. Let's have a closer look at each of them.
Top 5 Approaches to Segmenting Customers
When dividing your audience into segments, you can rely on the following factors:
1. Demographics
Demographically segmented customers or leads will fall into categories based on data points like gender, religion, age, sex, marital status, profession, etc. Take a look at the following example, an ad from Diamond Coffee aimed at drivers: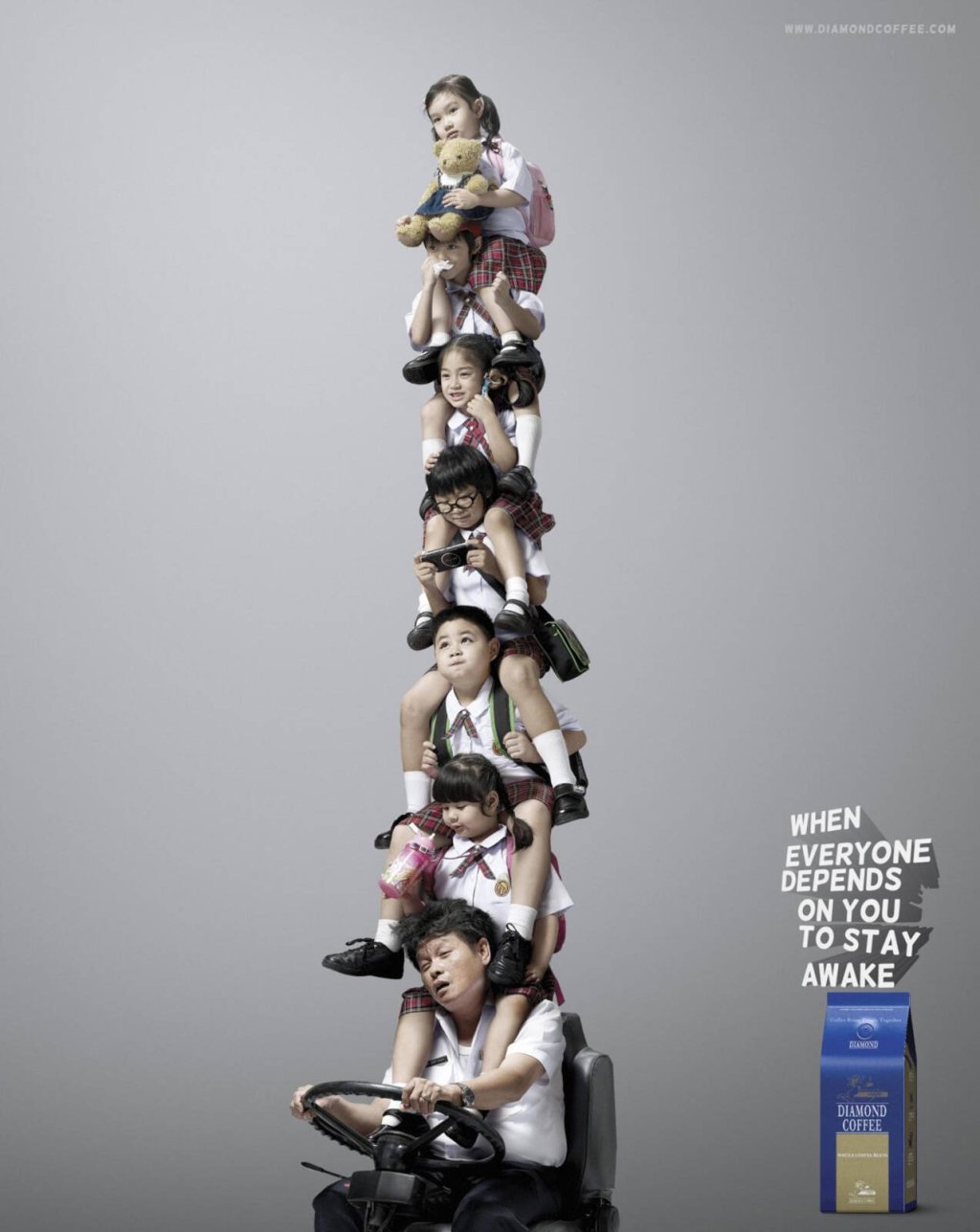 Another beautiful example: Grandscape, a large restaurant and entertainment center, has developed an event campaign aimed specifically at single women and their friends - Just the Girls: Galentine's Day.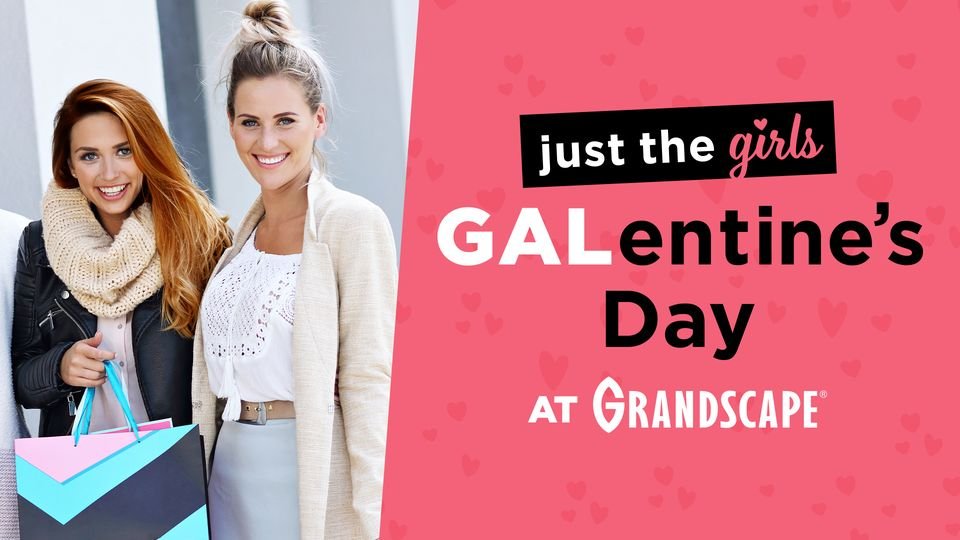 2. Location
Geographic or location-based segmentation implies dividing shoppers into groups by state, region, climate, etc.
McDonald's implements it impeccably well and promotes different types of meals in different countries. For example, only in India can you find a "truly Indian burger".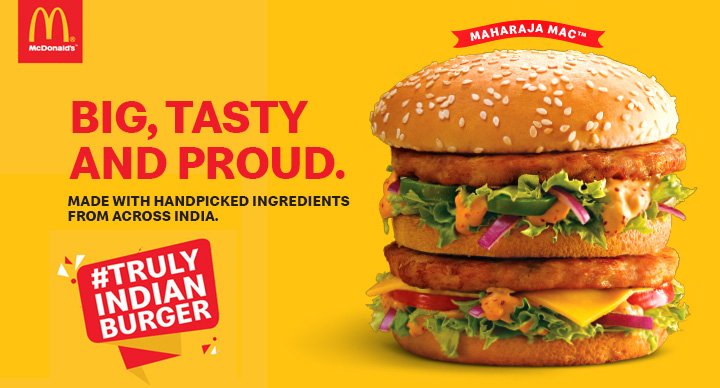 The North Face, a provider of outdoor gear, displays items that are suitable for the climate of a specific country. For example, if you select Switzerland as the location on the company's website, you will get a range of goods like in the screenshot: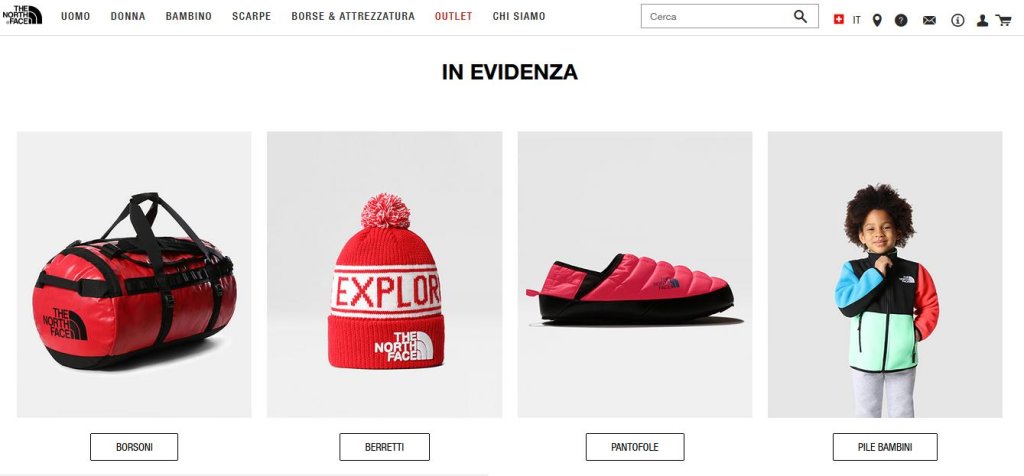 However, if you change your location to Brazil, you will see a differently optimized homepage with a clear offer of products for a much warmer climate.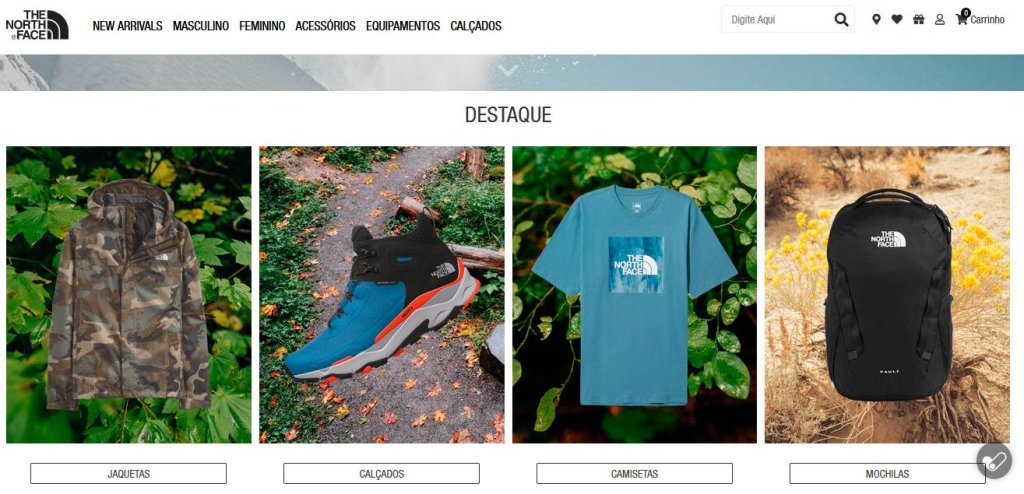 3. Psychographics
If you do psychographic segmentation, you should group customers by personality traits, values, beliefs, motivations, perceptions, etc.
Who Gives A Crap, toilet paper seller, sent out appealing emails that focused on the feeling of being an adult. The company used one of the tactics of conversational marketing, an informal quiz, to find out how grown-up their customers felt, followed by a purchase offer. Participants could get one of the results: Kid at heart, Adult-ish, and Wow, so adult.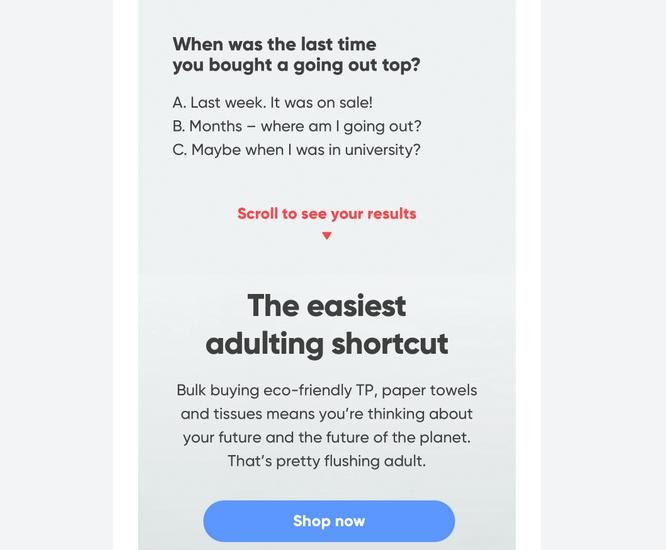 4. Lifecycle Stages and Behaviors
There are certain ways to see behavioral patterns during the customer journey. You can track which pages your customers visit frequently, how long they stay on a particular page, at what point they make a purchase, under what conditions they might return to the shopping cart, etc.
For example, Bonobos, a menswear company, tries to retain customers with abandoned carts by sending out the email below: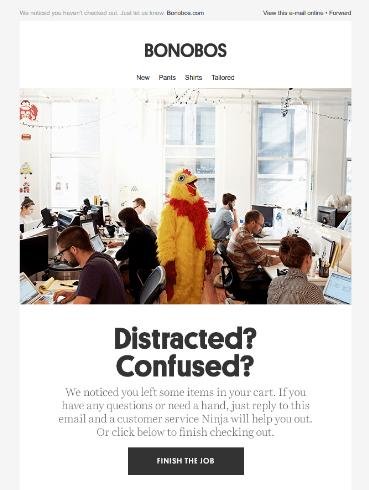 Duolingo, a language learning app, combines behavioral and psychographic segmentation to get inactive users back on track by appealing to the learner's motivation to continue the lessons.
5. Needs
It is important to understand the needs of your customers because this is another segmentation factor.
Nomad, a provider of electronics and lifestyle products, offers a product finder quiz to all visitors. After answering a couple of questions, visitors can get gear recommendations based on their budget and preferences. Learn how to create a product finder quiz for your website here.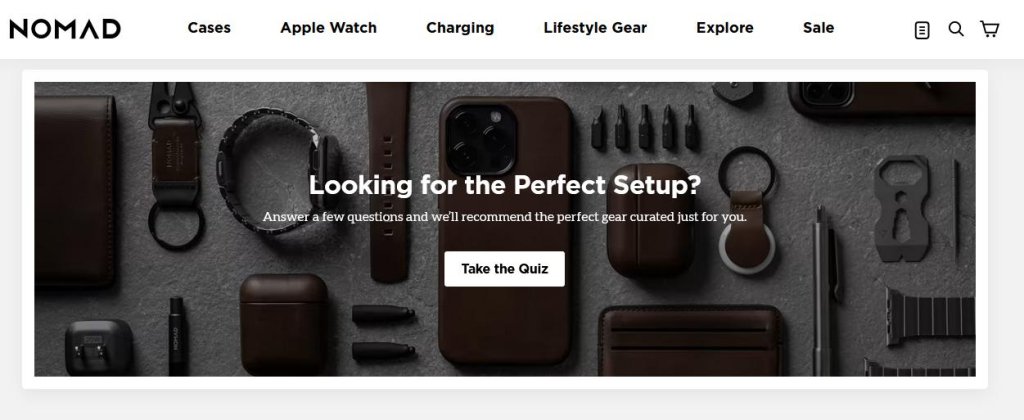 Of course, there are some other aspects that you can take into account when segmenting your customers.
For example, technographics – tools and technologies your audience uses, or firmographics– classification of B2B clients based on shared organization or company attributes. These approaches are prioritized by businesses that aim at qualified B2B leads.
Why should one even care about so many aspects?
Read on to learn the most valuable benefits you can achieve with customer segmentation.
Why You Should Segment Your Customers
Classifying your audience into targetable subgroups can help you do the following:
Grow the customer base with personalization
80% of customers are more likely to purchase from brands that provide personalized experiences.
Example: Headspace, a membership-based meditation app, honored teachers with personalized offers and generated 25,000 new subscribers.

Increase the email open rate
Segmented campaigns work particularly well in email marketing. Personalized subject lines have 26% higher open rates and lead to a 760% growth in email revenue.

Improve loyalty and retention
Customer loyalty hinges on personalization, as 60% of consumers confirm they would buy from a brand repeatedly after a personalized purchasing experience.

Leverage predictive marketing
Using data analytics, you can track behavioral patterns in each audience segment and forecast the outcomes of your advertising efforts.

Optimize the pricing system
If you know the economic and social status of individuals who buy from you, you can set reasonable price tags or custom price quotes for consumers.

Boost ROI and sales
Segmentation and personalization techniques can bring 5–8 times the marketing ROI and lift sales by 10%, McKinsey reports.
The benefits are superb, aren't they?
The key question remains: how to split up your leads or customers into segments?
We've prepared a helpful guide for you – let's dig into it
How to Achieve Effective Customer Segmentation
1. Visualize Your Ideal Buyer Persona
Buyer personas are generalized, fictional representations of the company's ideal customers.
"You should draw/create a vivid picture of your ideal buyer or client persona to set reachable goals, plan appropriate marketing campaigns, and focus your time and efforts primarily on high-value leads," emphasizes Stephan Baldwin, Founder of Assisted Living.
Who are you promoting your service or product to?
"Portraying this collective image, you should outline the key characteristic features: age, gender, income, religion, goals, hobbies, motivations, needs, etc.," Stephan says. "The more details you manage to add to the description, the better you'll be able to understand your target audience and structure and contextualize marketing activities accordingly.
It's also worth mentioning that you can have two, three or even more buyer personas. For example, at Assisted Living Center, we have three ideal lead personas for: a) potential assisted living facility residents; b) family members who may be considering senior living options for their loved ones; and c) job seekers in the industry."
In order not to get into a labyrinth of assumptions and suppositions trying to create an idealized representation of your customer, you may take advantage of a buyer persona template and generate one automatically.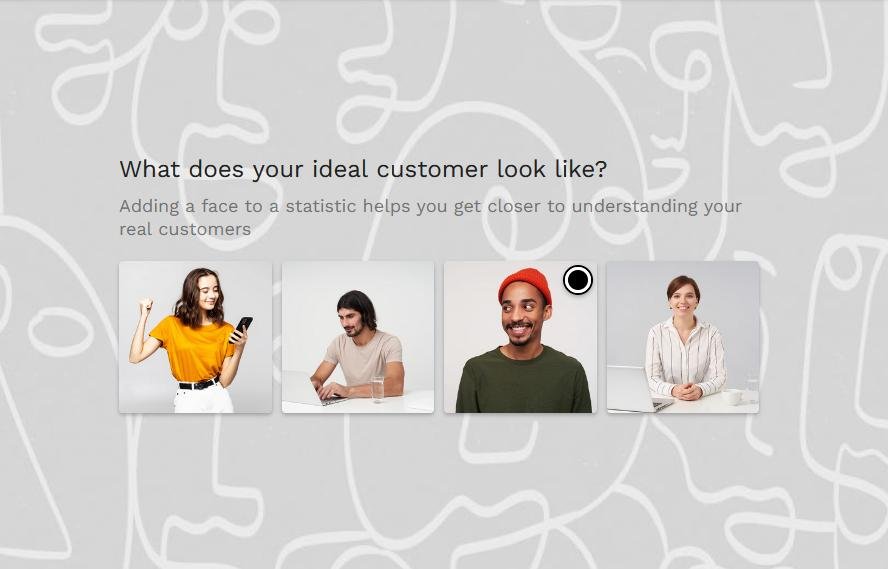 2. Use Tools to Capture the Necessary Information About Your Audience
To save you some time, we've compiled a list of tools for collecting meaningful data required for successful customer segmentation:
For analyzing user behavior on the website: Datadog, CleverTap, Mixpanel
For defining customer personality types: Personality Quiz Maker, Truity Enneagram Test, Qualifio
For segmenting social media audience: SocialStatus.io, Audience Genomics, Affinio
For segmenting leads: Lead Gen Quiz, LeadLander, Hull.io
You can start making your own quiz funnels with involve.me to better segment leads and customers.
3. Group Your Customers into Categories
Here's how Carter Seuthe, CEO of Credit Summit, does that in his company that provides expert financial advice:
"With the help of surveys and calculators, mostly, we've been using demographic segmentation to create personalized monthly payment plans and offers for our clients.
We've broken down the customer list into the following categories:
By profession and social status – students; retail workers; healthcare professionals; estate agents; consultants; and mechanics/engineering professions.

By marital status – divorced or separated; living with a partner; single; and married.

By income – under $15,000; $15,000–$25,000; and $25,000–$40,000.

By age – 20–29 (which account for nearly a half of our clients); 30–39; and 40–49."
Once you have categorized your customers, you should create relevant interactive marketing campaigns that target a specific group of buyers.
4. Create Targeted Campaigns for Lead Generation and Marketing
You can optimize your landing page with lead magnets and downloadables that satisfy some particular requests of your audience.
Tory Jon, Founder of Camper FAQs, uses a lead magnet for the site newcomers who may be interested in RV repair services.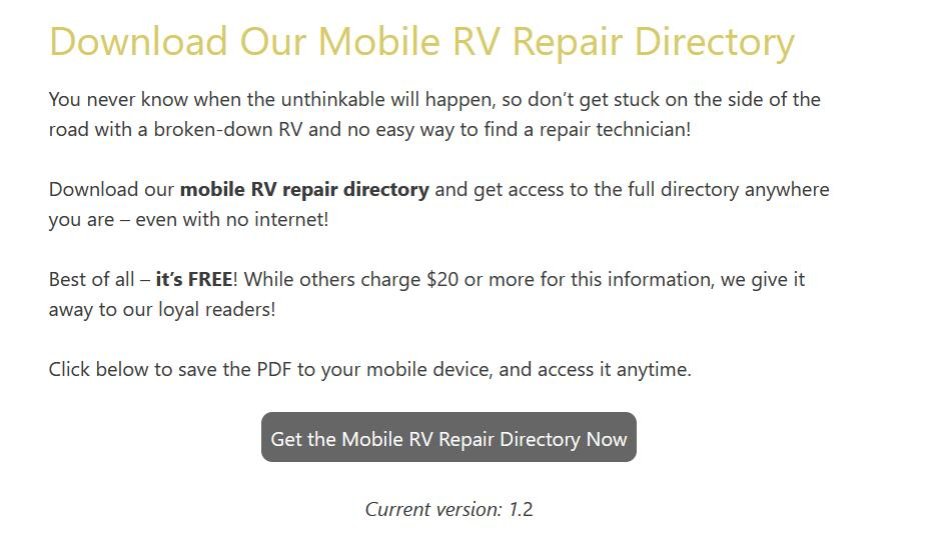 Tory explains: "We have several info pages to fulfill user needs: Buying, Selling, Renting, Camping, and Maintenance. However, the downloadable Mobile RV Repair directory is created specifically for those who travel to the areas with no WI-FI and may require on-demand repair and maintenance.
It's a free pdf list of mobile repair services in an alphabetical order by state, city, and service area. We do regular updates of this e-guide, so we encourage our leads to visit one of the pages on the website for the latest version after they download the current one."
As for product promotions, they can be powered by psychological drivers like FOMO (fear of missing out) or the sense of urgency (e.g., limited-time offers). Check how Carter's, a children's apparel brand, re-engages inactive customers with a limited-time discount: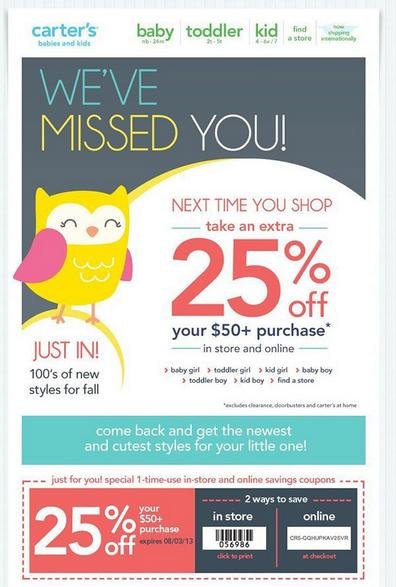 But how do you match targeted campaigns with customers?
It can be a breeze, if you use a marketing strategy generator that does everything for you.
5. Gather Feedback and Act on It
"Don't hesitate to ask your users whether you've met their expectations and adjust your strategy afterwards if needed," recommends Jesse Hanson, Content Manager at Online Solitaire.
Jesse shares his team's experience of applying the changes to the website content after receiving user feedback:
"After behavioral segmentation with the help of a heatmap and behavior tracking app, we noticed that 36% of players were giving up the game in the middle of it. In order to find out the reasons, we conducted a survey. It turned out that the users struggled to make the correct move and wanted to get some instructions on how to play solitaire to help them improve their playing skills.
We created a text guide and a video guide and surveyed them once again to find out which of the guides addressed their needs more effectively. The answer was unanimous: a video instruction. So we made it appear in the top right corner of the website, once a visitor enters it.
The result was impressive: we reduced the game abandonment rate by 24%."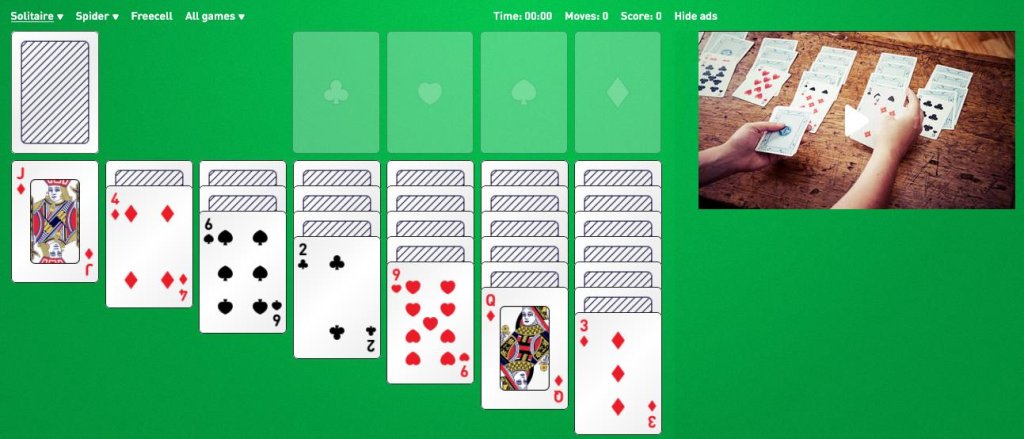 Below is a list of feedback collection methods for you:
A survey maker by involve.me can help you create unique questions for each market segment and build a feedback loop to keep the process running smoothly and continuously.
6. Re-segment Regularly
Just a few years ago, Tommy Hilfiger, one of the world's biggest clothing brands, was far from sustainability.
Now, after successful re-segmentation, the company offers a sustainable collection of Tommy Jeans to support the values of their customers and their choice of going eco-friendly. The brand incorporates Instagram ads into its social media lead generation strategy to reach the audience interested in eco-responsible consumption.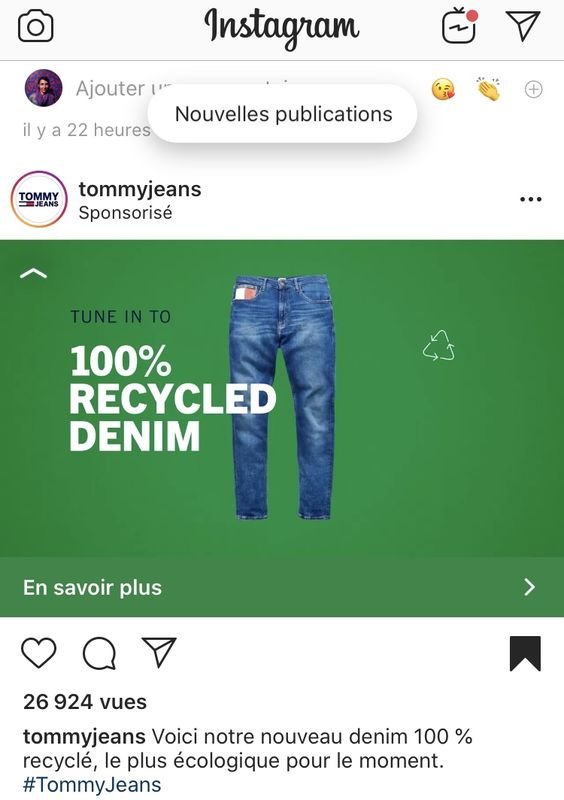 What does the whole customer segmentation process look like?
Read on to learn how a recruitment and placement company keeps it going.
Audience Segmentation in Action: How "Placement International" Segments Leads
Placement International, a luxury hospitality recruiter, collects 10,000 segmented leads per month, keeps them in separate buckets, and creates personalized conversion paths.
How do they accomplish that?
The company gets the most from HubSpot marketing automation and uses and involve.me to create interactive forms, surveys, and quizzes to segment new customers and direct each of them to a personalized landing page tailored to their needs.
Read the interview with Daina Šležaitė, Head of Marketing at Placement International, to learn more tricks on getting high value leads with a robust customer segmentation strategy.
Drive More Leads and Sales with Customer Segmentation
From this moment on, you don't have to play the guessing game anymore.
You already know how to slice up customer segments the right way and can now join the upper echelon of entrepreneurs and marketers who benefit from personalization and targeted campaigns.
You're halfway there!
One thing left: create a free account at involve.me, select from a large variety of customizable content items, personalize your advertising efforts, and gain the greatest results from properly formatted marketing messages.
Get Started: Make Your Online Quiz
Using One Of Our 300+ Templates